Even if you've never been here, you likely already know what this storied city is renowned for: Carnaval and samba; beaches like Ipanema and Copacabana; its iconic Sugarloaf hill; maybe its favelas (hillside slums); and of course its also iconic Christ the Redeemer statue,  spreading massive cement arms over the city.
But of course Rio has oh, so much more to offer, too. So today we'd like to talk about another side to the city that'll enrich your next trip immeasurably. You're welcome!
Rio's "boho chic" quarter – not long ago dodgy but now pretty artsy and hip thanks to efforts by both locals and city hall – this neighbourhood next to Centro (downtown) is anchored by the white Arcos de Lapa aqueduct and full of charming little streets and pastel colonial buildings with elegant balconies, a remnant of the days when it was home to the city's prosperous bourgeoisie. After falling into squalor in the 20th century, it started its climb back with the arrival of a showplace called the Circo Voador, and ever since then has become a hub for nightlife including bars, clubs, restaurants, cabarets, theatres, and more. New shops, galleries, and lodging followed.  Lapa is also home to the Escadaria Selarón, a 215-step outdoor staircase which renovated beginning in the 1990s by Chilean artist Jorge Selarón, who transformed it into an intricate symphony of blue, green, and yellow tiles (the colours of the Brazilian flag); these days it attracts flocks of cariocas (Rio locals) and visitors alike and has been featured in all manner of music videos as well as TV shows such as The Amazing Race.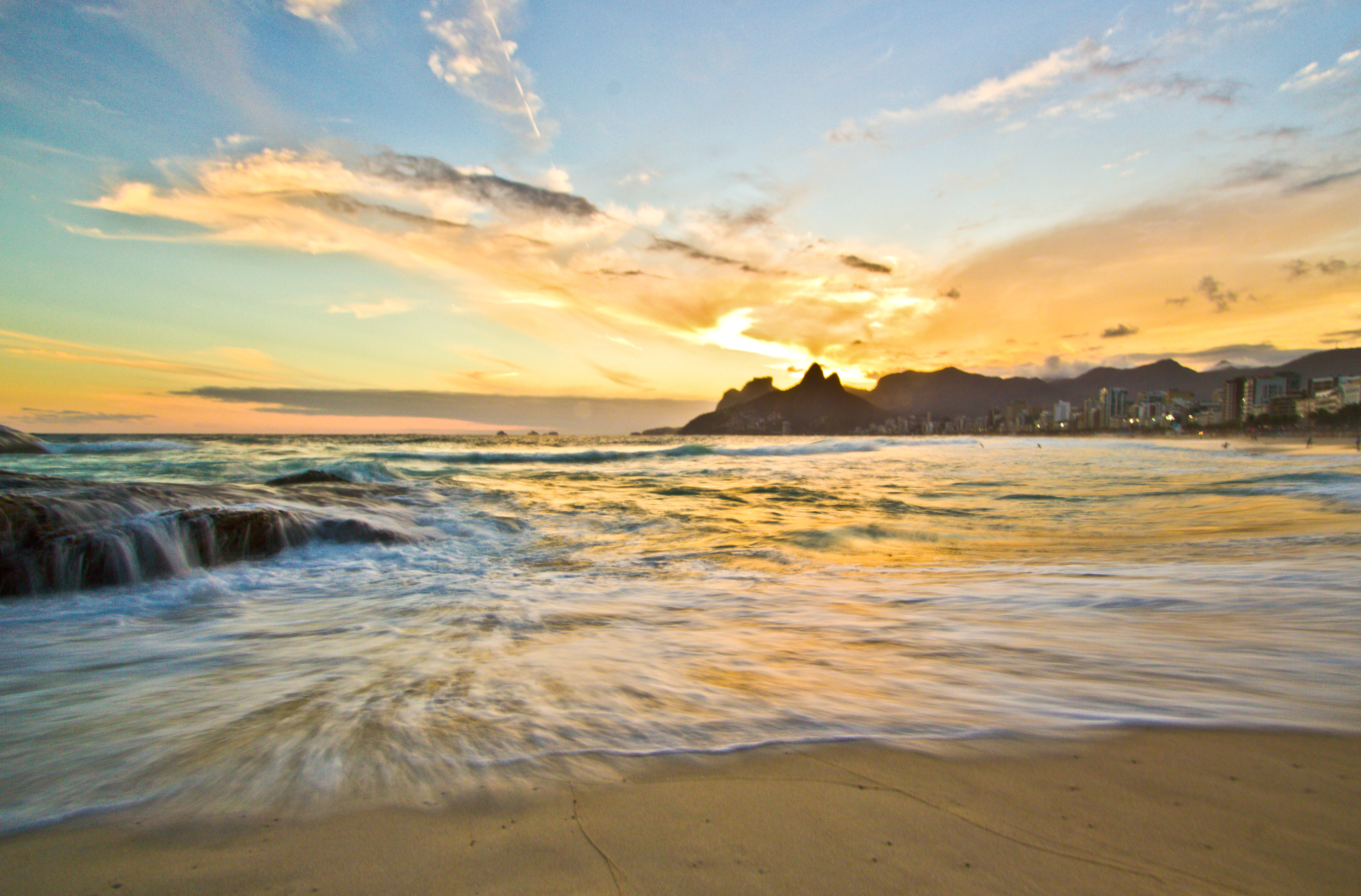 Praia do Arpoador
This small beach wedged between Ipanema y Copacabana is great for swimming and especially surfing (in fact, this is where hanging ten really started taking off in Brazil, back in the 1960s). And as a bonus, Arpoador also happens to be the site of some of the world's best sunsets, framed by the rocks which frame its frothy waters – watch it from the beach or from one of the various bars, cafés, and restaurants – so spectacular that the locals and visitors who come to watch often burst into applause. By the way, you'll also find fishermen here (indeed, the beach's name means "fisherman who harpoons"), who sell their catches at the end of the day, fresh out of the water.
Play Ball – "Fresh Ball"!
Rio's quintessential beach game is frescobol ("fresh ball" in Portuguese), involving a couple of wood or fibreglass rackets used by two (or occasionally three) players to whack a small rubber ball between them for as long as possible, without it landing on the sand. It got its start in the 1950s when a local furniture factory started using leftover wood to make paddles. Frescobol is so well established – not just in Rio but throughout Brazil – that it's got its own commemorative day, 10 July.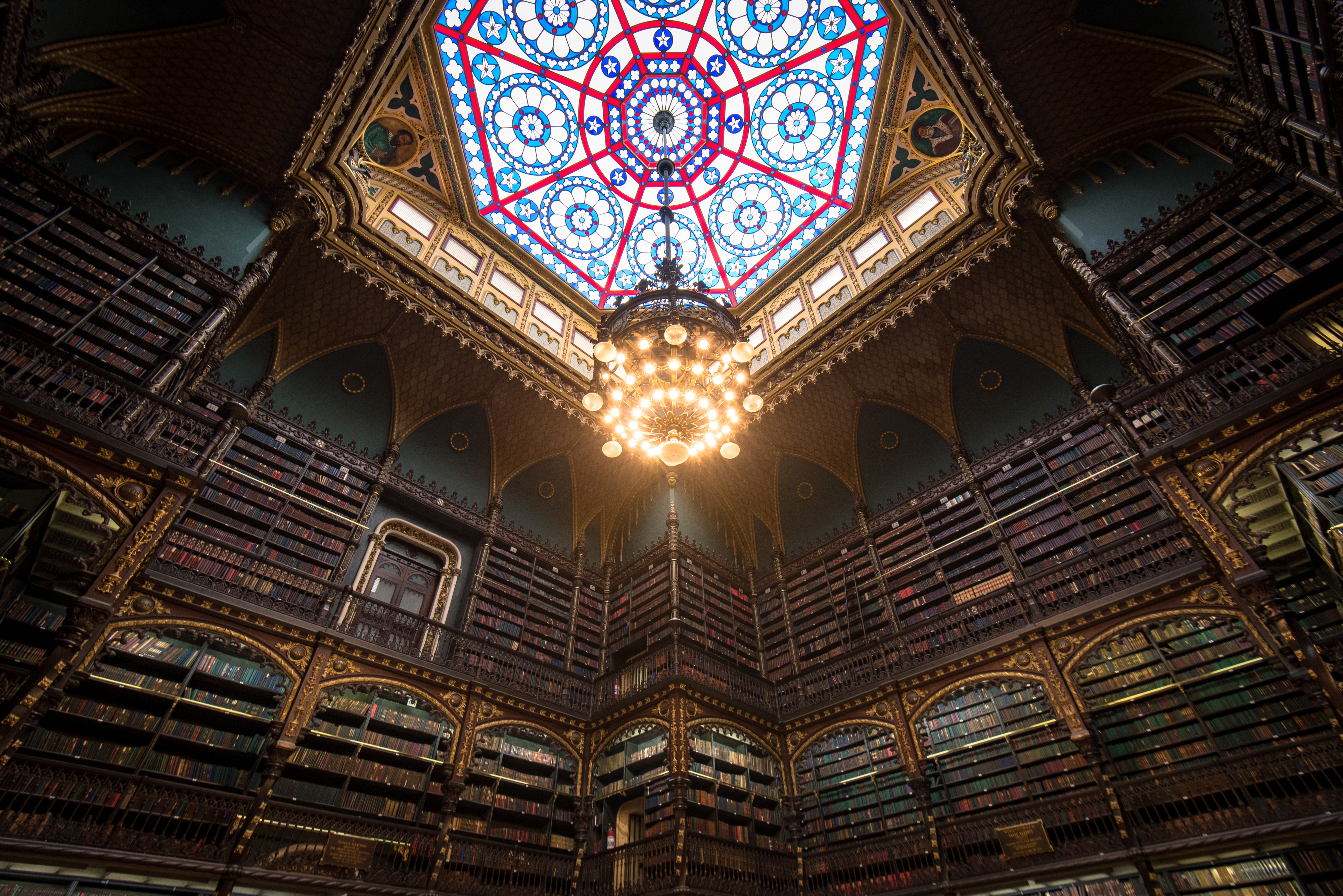 The 121-year-old National Library of Brazil (Latin America's largest) is a grand, unmistakable right in Rio's historic centre. But not far away, and founded by Portuguese political refugees just a few years later, lies another impressive library, the Real Gabinete Português da Leitura, its limetstone façade inspired by Lisbon's elaborately Gothic-Renaissance Jerônimos Monastery. Meanwhile, on the inside the main reading room feels like something out of Hogwarts, with a soaring iron skylight (the first of its kind in Brazil); a striking chandelier; an impressive monument of silver, ivory and marble celebrating the European age of discovery; and elegant blue-and-gold ornamentation along walls lined by some 350,000 tomes (including some rare single editions). Whether you're a bibliophile or not, it's truly a sight to behold!
A Tasty Beach Bite
Finally, Rio is of course full of delicious stuff to eat, but you won't want to miss one of cariocas' favourite street foods for more than 65 years. At any beach stand you'll find a light, crunchy, ring-shaped biscuit called the biscoito globo (globe biscuit), made with manioc flour, coconut, eggs, milk, salt, and sugar. They come in salty and sweet, and are also subtly sour, but not particularly flavorful. They're usually served along with sweet, slightly herbal-tasting iced mate tea mixed with lemonade. In any case, this unassuming little biscuit is so locally beloved that ten years ago was even declared one of Rio's "cultural patrimonies". Bom proveito (bon appetit)!
All of this sound intriguing? Take a warm winter break and fly Iberia down to Rio, now from 728 euros!