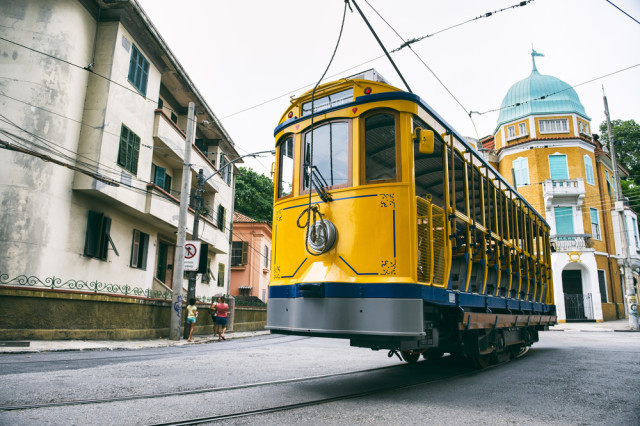 photo | lazyllama
What's my favourite part of Rio de Janeiro? Not at all easy to say, because there are so many cool parts of this city, appealing in their different ways. But (literally) high on the list, way above the famous beaches of Copacabana and Ipanema, on Santa Teresa hill close to the downtown, Centro, is an utterly charming neighbourhood rather unlike any other in town, with winding cobblestone streets, a vintage tram, centuries-old architecture, and a small-town feel – think Rio's answer to Montmartre. Santa Teresa also happens to be pretty lively these days, popular not just with tourists but even more so with hip locals.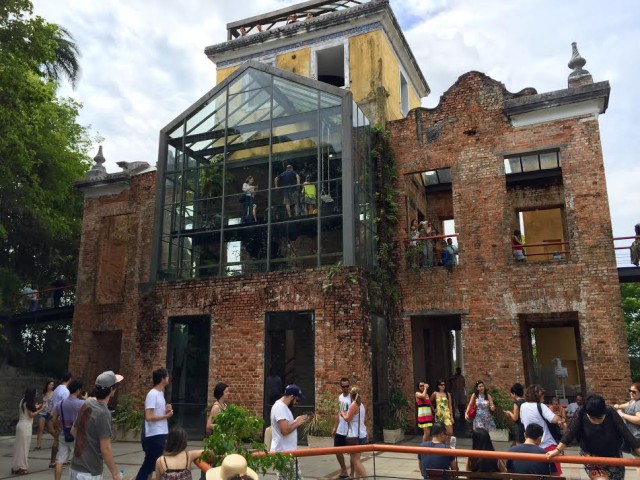 photo | David Paul Appell
You can get up here by taxi or on foot (if you're up for the climb). But the most fun and I guess you could say "classic" way is from the Lapa neighbourhood at the foot of the hill. Running along the 18th-century Lapa aqueduct then up the hill is the bonde (aka bondinho, top), an antique, open-sided yellow streetcar, which takes you past lovely old manses – some tumbledown, others restored as Santa Teresa once again became fashionable in recent decades.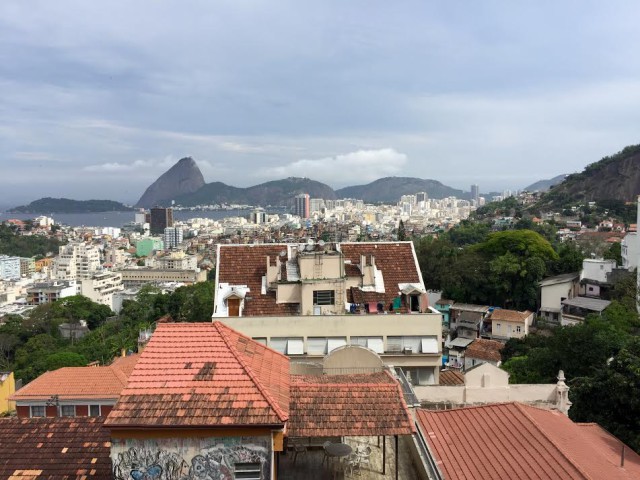 photo | David Paul Appell 
Once here, alighting at what passes for Santa's main square, Largo dos Guimarães, it's a short stroll to a wide variety of cool stuff, from boutique hotels to lively eating and drinking spots to cultural attractions. You'll find the main examples of these last are another 15 minutes uphill. The Parque das Ruinas (above) is the husk of the mansion of a flamboyant early-20th-century heiress, once a salon for artists and intellectuals that went up in flames, since the 1990s has been cleaned up and turned into an evocative modern-art exhibition space, complemented by a terrace area where concerts and events are held; you can get a bite/drink; and drink in some sweeping views out over city and sea (above). Right alongside is the nice little Chácara do Céu Museum, a collector's manse displaying a mix of antique furniture/decor, folk art, contemporary art, and temporary exhibitions (and nice gardens out back).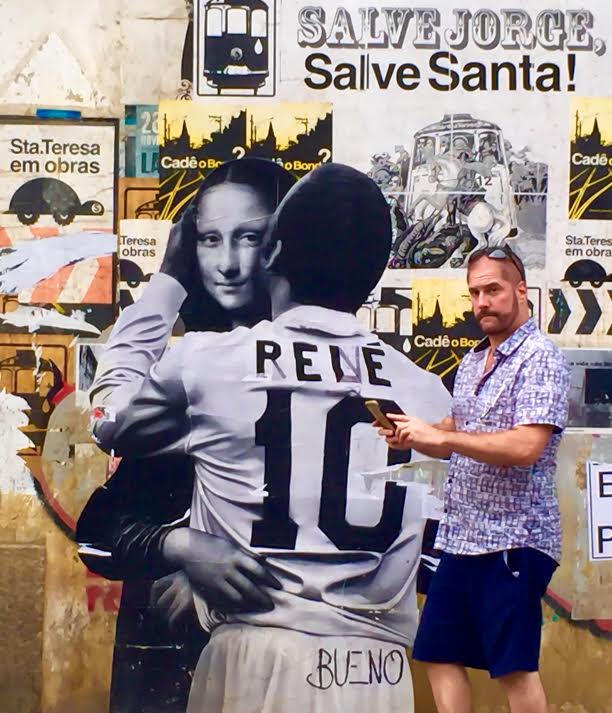 photo | David Paul Appell 
Ten minutes downhill on Ladeira Santa Teresa, the neighbourhood's other main "sight" to see is the whitewashed Convent of Santa Teresa, which started it all in the 1750s, you can have a look in the simple white cloister and the Baroque yet relatively restrained church with relatively little gilded frippery.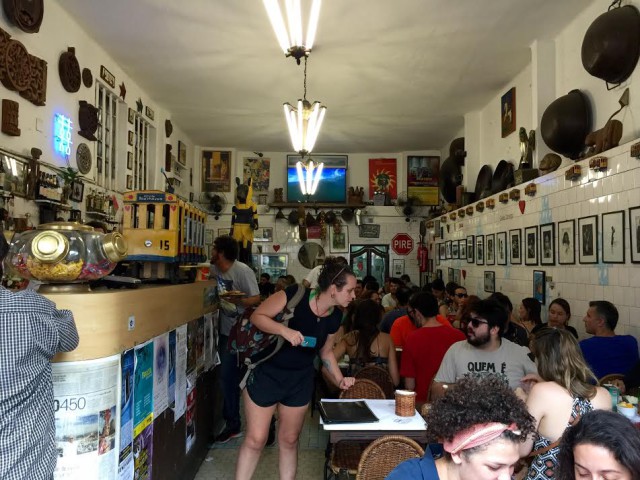 photo | David Paul Appell 
But the main appeal of this neighbourhood is simply strolling; browsing its galleries, and eating/drinking in the establishments which have sprung up in recent years, such as the classic Bar do Mineiro (above) and the trendy restaurant Espiritu Santa, which brings the flavours of the Amazon jungle to Rio.
More info: Visit.Rio.com.
Best fares to Rio from the U.K., from Spain.