June marked the 49th anniversary of the first Iberia flight to San José, Costa Rica, which is especially popular with visitors from the USA, with Spaniards coming in second place. It's a country known for its adventure/active tourism and especially ecotourism, with destinations such as Monteverde, the Osa Peninsula, and Arenal Volcano National Park (which this year received has been recognised as Tripadvisor's Traveler's Choice as the best of the best destinations for outdoor enthusiasts), one of nearly 270 Arenal-area activites linked to the great outdoors, from hiking and hanging bridges to whitewater rafting, lake windsurfing, and canyoning at sites such as the La Fortuna Waterfall, which plunges 70 metres (230 feet).
Among the World's Most Enticing Beaches
With coasts on both the Pacific Ocean and Caribbean Sea coast, Costa Rica boasts hundreds of fantastic beaches, from castaway stretches to full-service strands with a whole panoply of water sports, bars, restaurants, and entertainment venues. Furthermore, 17 of those are Blue Flag Beaches, awarded by an association of NGOs for high environmental and quality standards as well as sustainability, social responsibility, and environmental activism; a good example is popular Manuel Antonio, part of a national park on the central Pacific coast.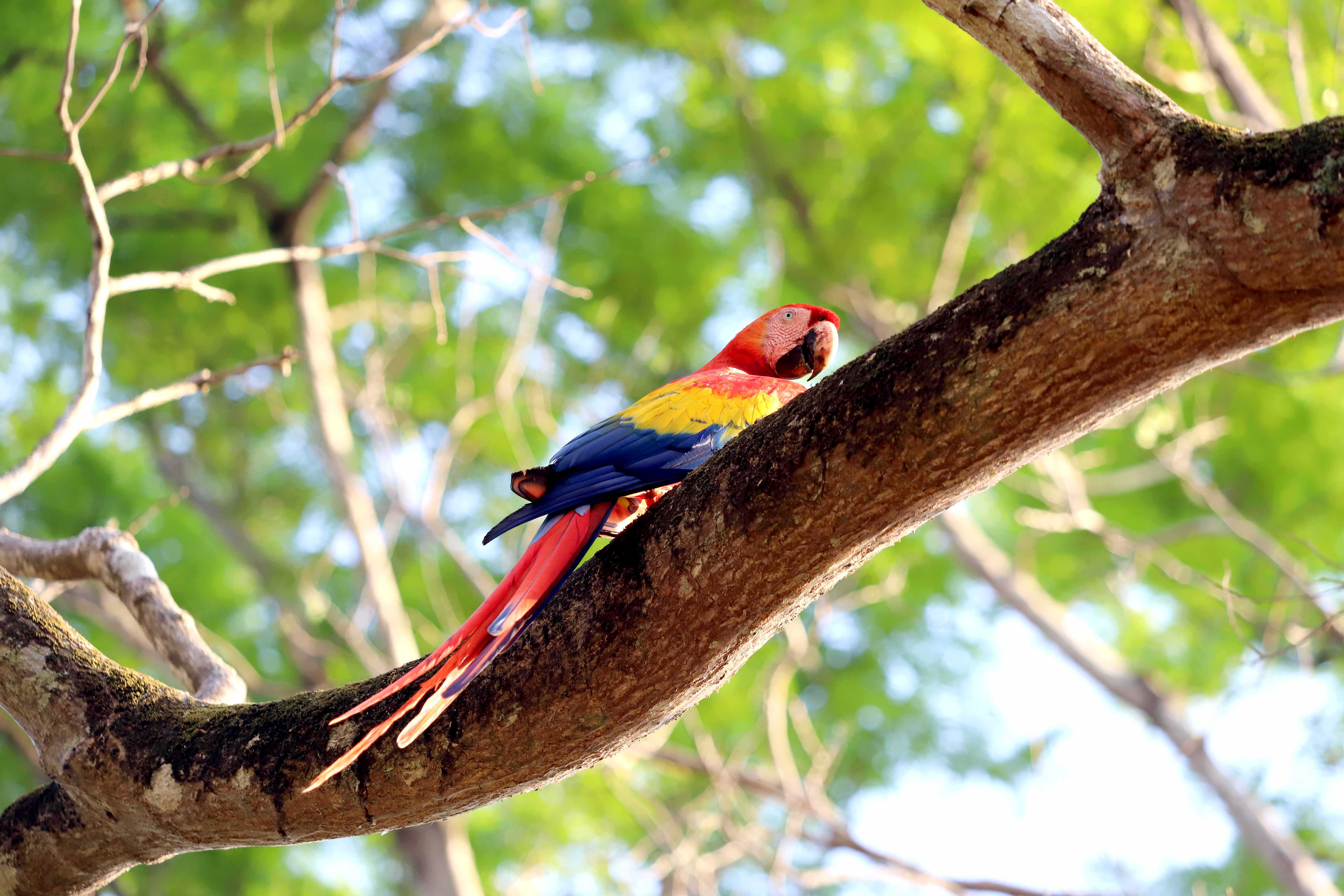 Sustainable Tourism Front and Centre
Speaking of which, especially in the past couple of years, this country has been building its brand at a "Sustainable Tourism Sanctuary" and has just launched a pioneering "Blue Intelligence Strategy" to protect its offshore waters, for example by working to clean up marine pollution including the increasingly serious problem of microplastics.
In addition, among other things Costa Rica is also one of the world's greatest generators of renewable electricity; it's home to 6.5 percent of the planet's biodiversity; and fully 28 percent of its territory is protected against development. The tourism authority has also created an ingenious app called "Magic Nature" to encourage visitors to discover (and behave respectfully in) its many nature reserves, including relatively lesser known ones such as Tapantí, Los Quetzales, Braulio Carrillo, Barbilla, Barra Honda, Carara, and Santa Rosa.
Another ecotourism must is experiencing the egg layings and hatchings at various times of the year of four species of giant marine turtles – green, hawksbill, leatherback, and Olive Ridley – which annually migrate thousands of kilometres to lay their eggs on the beaches where they themselves hatched. The phrase "life changing experience" is admittedly such a cliché, but if anything deserves the title, it's this one, known locally as the arribada. The hatchings are even more amazing, watching hundreds of tiny baby turtles frantically scuttling toward the water before they're picked off by predatory birds. Top spots to witness this extraordinary event include Tortuguero National Park on the Caribbean and Ostional Beach on the Pacific – all under the careful supervision of expert guides. Get the full rundown on where and when at CostaRica.org.
One of the World's Top Retirement Destinations
Thanks to its tropical climate; appealing culture; friendly people; low cost of living; laid-back lifestyle; and good, affordable healthcare, CR has attracted tens of thousands of immigrants for decades, especially from the USA, Canada, and Europe. And its become especially popular with one particular subset: according to International Living's Global Retirement Index 2022, it ranks second in the world as a place to retire.
So browse more info about this delightful country at VisitCostaRica.com, then book your Iberia flight to San José – now from 577 euros – and you'll discover the true meaning of one of the locals' favourite phrases: pura vida (pure life)!