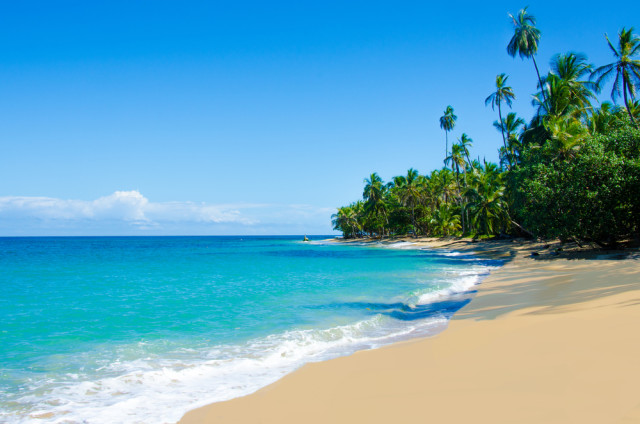 Last year I surf-waxed poetic about the glorious beaches of Costa Rica's Pacific Ocean coast, one of its top tourism draws. A bit less well known and fewer in number, but no less glorious, are the strands along the country's 200 kilometres (322 miles) of shore along the Caribbean Sea, from the Nicaragua border in the north down to Panama (Bocas del Toro is right over the border). The Caribbean side tends to be less pricey and developed than the Pacific side, and besides beaches and excellent adventure and ecotourism als offers the extra special cultural bonus of access to communities of BriBrí, Kéköldi, and other first peoples, along with the local Engish-speaking, Afro-Caribbean culture kept alive by descendants of long-ago settlers from Jamaica.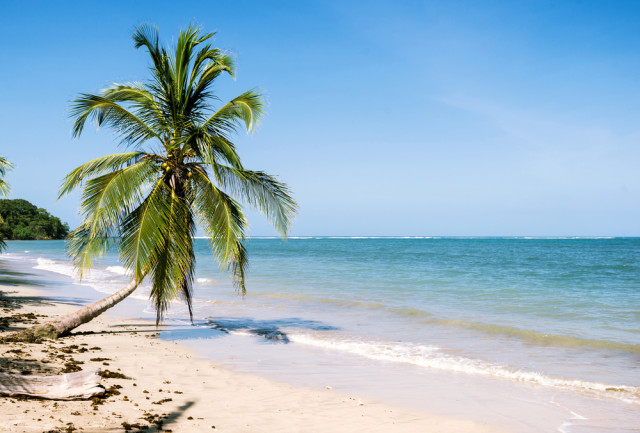 Cahuita
A groovy beach town on the Talamanca Coast south of the region's main city of Limón, it's home to the postcard perfect in-town Playa Blanca, nearly three km (two mi.) of gleaming white sand, with peppy surf in some stretches but a middle section smooth as glass and superb for both swimming and snorkeling. Nearby, Puerto Vargas offers a similar marvellous mix.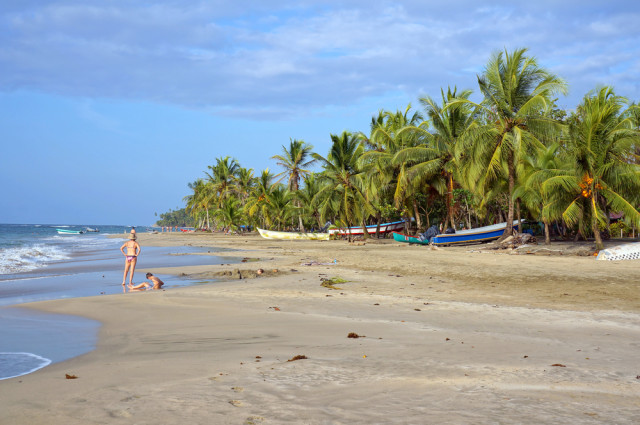 Manzanillo
A sandy, truly barefoot little village south of Cahuita, its Playa Manzanillo boasts tranquil and gorgeous waters but also the best snorkeling/diving along this coast, thanks to the area's biggest reef. South of here are a pair of unspoilt stretches within the Gandoca-Manzanillo Refuge called Punta Mona and Playa Gandoca – the latter known during several months of the year as a nesting spot for four species of giant sea turtles (which I once had the privilege to witness as part of a carefully controlled tour – an incredibly emotional and awe-inspiring experience).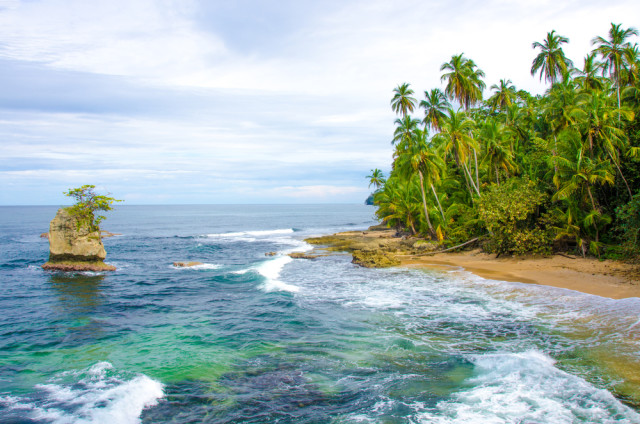 Puerto Viejo
Between Cahuita and Manzanillo, another funky bastion of beachiness called Puerto Viejo offers a bodacious batch of beaches starting with several right in and around town – most notably Playa Pirriplí, which features a world famous wave – Costa Rica's biggest, and a surfer magnet – called Salsa Brava ("Hot Sauce"). Continuing south out of town, first comes golden Playa Cocles, with nice moderate to strong surf and backed by palm trees and lush tropical vegetation. Then it's Playa Chiquita, which true to its name is in fact smallish but sweet, with calm, crystalline waters that are perfect for families. The next down, Playa Punta Uva, is also calm – and the most ravishing along this coast as well as among the country's loveliest.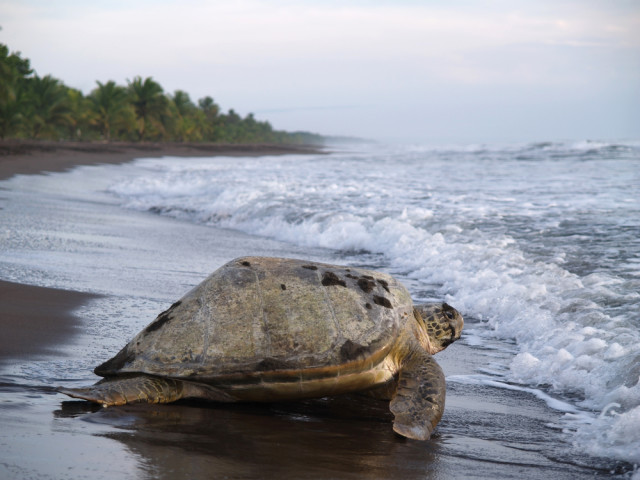 Tortuguero
This one's unlike any of the others above because it's not a swimming beach but rather a wild, unswimmable stretch near a village and just-inland canals lined with eco-lodges. Its claim to fame, besides amazing beauty, is, like Playa Gandoca, as a nesting ground, several months a year, for giant marine turtles – hawksbill, green, giant leatherback, and loggerhead. Visitors can experience this moving spectacle of nature with the careful assistance of local guides.

images | Simon Dannhauer, leelook, Vilainecrevette, Simon Dannhauer, Jarno Gonzalez Zarraonandia