In this blog we've covered this verdant community in northern Spain extensively as a magnificent place to spend your holidays, for its nature, beaches, capital Santander, outstanding eating (including a number of world-class, Michelin-starred restaurants), and bucolic villages and towns. And in summer it's also a treat to attend myriad local fiestas such as the one coming up, from 26 August through 4 September: the Guerras Cántabras in the one of those bucolic towns, Los Corrales de Buelna, about a half hour inland, southwest from Santander.
Fought intermittently between 29 and 19 BCE, the Cantabrian Wars (also referred to as the Cantabrian and Asturian Wars, including the next-door territory of Asturias) were a decade-long series of clashes between the Roman Empire which then ruled the Iberian Peninsula and the Cantabri and Astures, tribes of Celtic origin who'd inhabited this northerly portion of the peninsula since at least the 4th century BCE. Theses warrior peoples ferociously resisted Roman invasion, but of course obviously they eventually succumed, and this territory became part of Hispania, which lasted another 400 years.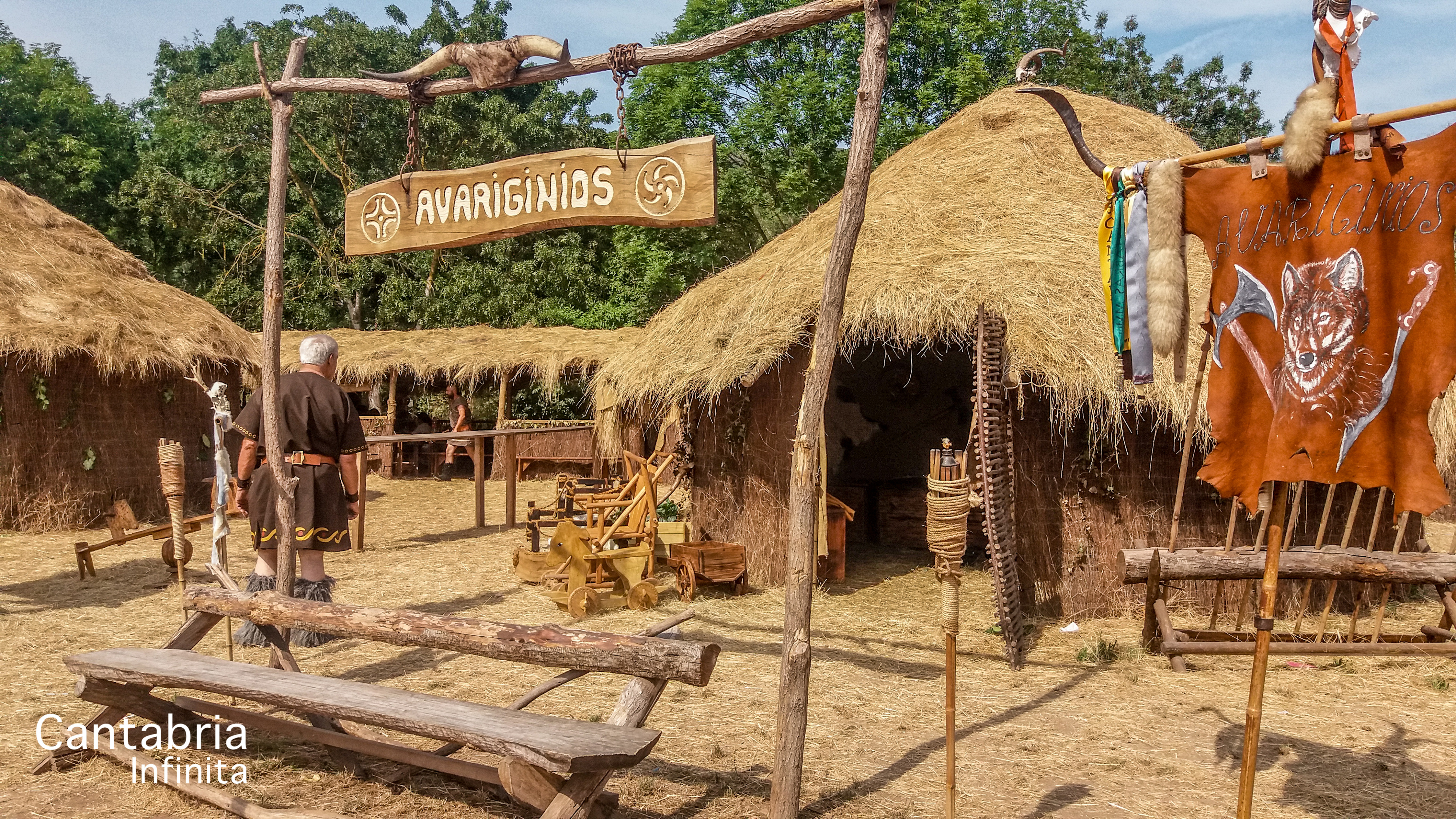 Worth visiting any time of year due to its architecture and monuments, this picturesque town of just under 11,000 pulls out all the stops with decorating and some 1,800 locals getting into character as 11 legions worth of Romans or 13 tribes of Cantabri, setting up encampments (like the one above, of the Avarginio tribe) and markets in an attempt to recreate northern Iberia of more than 2,000 years ago.
Marches, mock battles, and theatre performances are all part of the proceedings, with highlights including Romans landing at the port of Santander; the lighting of the "sacred fire"; and a massive final parade through town with the tribes and legions facing each other. Even visitors have the option of dressing in traditional Celtic garb to get into the spirit of things.
Without a doubt, this is a festive and fascinating to experience history and culture for a unique holiday indeed. Learn more about Cantabria at its tourism website, then grab an Iberia flight to Santander and join the fun next summer!