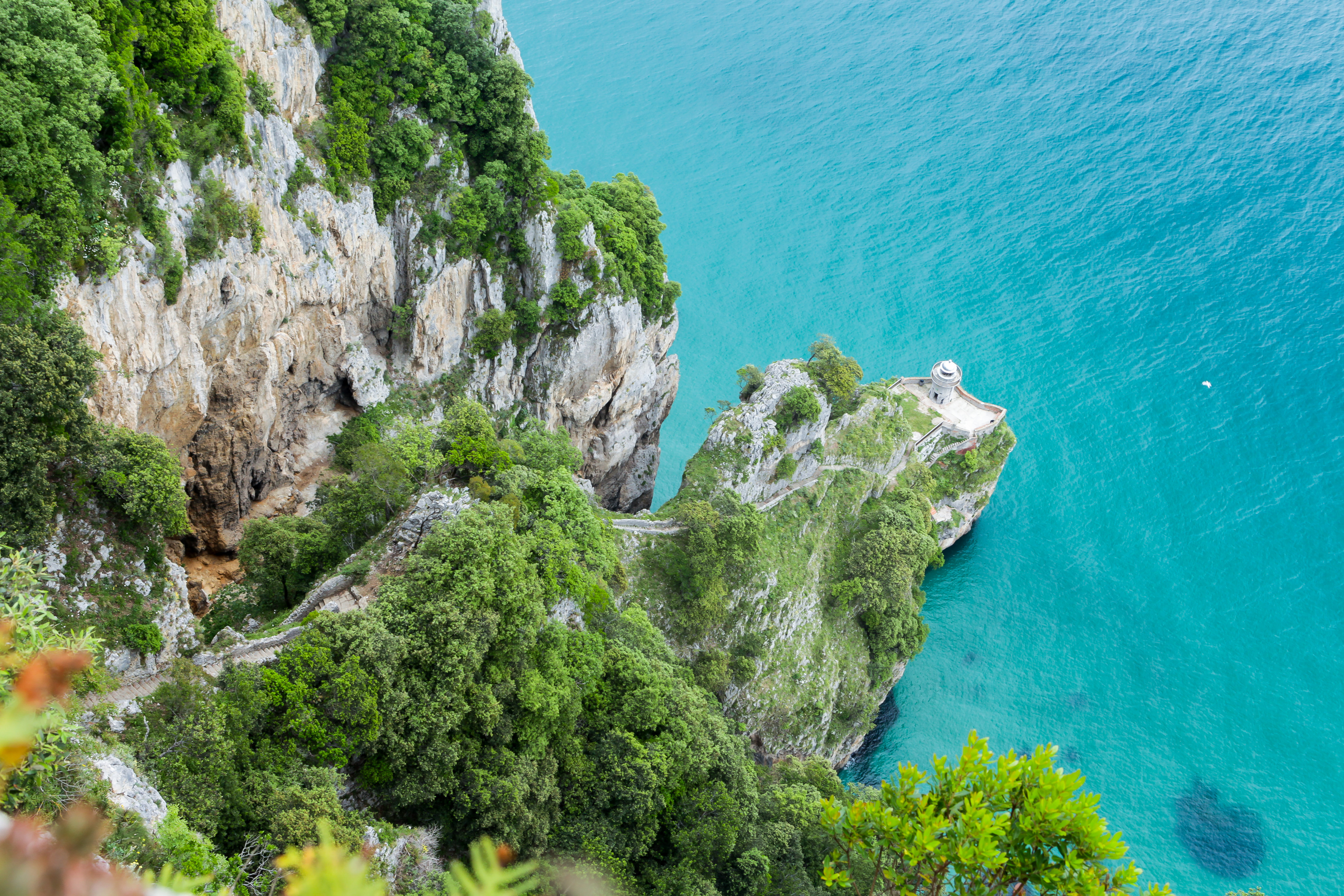 If this year you're coming on holiday to Spain to go to the beach, chances are you're headed to the Mediterranean Sea shore, from Andalusia's Costa del Sol up to Catalonia's Costa Brava, maybe the Atlantic Ocean's Costa de la Luz below Portugal's Algarve, or perhaps the Balearic or Canary Islands. But as it happens, some of the country's most fetching beaches are found along the rugged and gorgeous north coast, along the Cantabrian Sea, also part of the Atlantic.
And more than 200 kilometres (124 miles) of that coast fall within the autonomous community of Cantabria, lined with more that 90 beaches and also offering a plethora of wonderful inland drives as well as the exciting capital city of Santander.

Liencres
Closest to Santander – just a 20-minute drive from downtown – this town is pleasant though not particularly picturesque or historical. What does distinguish Liencres is first of all its lovely beaches, backed by cliffs up to 73 metres (240 feet) high; they include Playa de Valdearenas (the longest), Playa de Somocuevas, and Playa de Canllave (whose strong currents attract surfers).
It's also especially notable for its Liencres Dunes Nature Reserve, just over 195 hectares (482 acres) with – of course – plenty of sand dunes but also pine forest and a variety of marine birds, as well as Playa Valdearenas

San Vicente de la Barquera
This fishing village A 40-minute drive from Santander and with a population of barely 4,500 is one of the prettiest corners of Cantabria for various reasons. There are kilometres and kilometres of lovely beaches such as Oyambre (the same name as the nature reserve which surrounds the town, and with riveting views of the Picos de Europa mountains) and the protected strands next to it, Tostadero and La Maza; other lovely spots right here include little coves at Gerra and Ría de San Vicente as well as the sand dunes of Merón.
San Vicente's towns medieval quarter is also a remarkable and picturesque time capsule, with landmarks including the 13th-century Castillo del Rey fortress, Preboste Tower, La Concepción Hospital, and Santa María de los Ángeles Church.

Santoña
Next closest to Santander (just a half hour away), this town of just over 11,000 is intimately connected to the sea – for one thing, physically it's practically surrounded by it; it's also known for its canned anchovies. The pair of beaches here are Playa de Berria , with its fine, white sand and powerful surf, and large menu of water sports, and San Martín, long narrow (pictured at left – so narrow, in fact, that at high tide the sands are totally inundated, and people swim directly from the seafront promenade). Apart from these beaches, and the Romanesque Santa María del Puerto Church, dating back to the 13th century, the other main local allure is the Marshes Nature Reserve, harbouring 130 bird species and offering an interpretation centre as well as nature trails.

Comillas
In addition to its in-town, golden-sand Playa de Comillas, including a pleasant beachfront promenade and water-sport options such as diving/snorkelling, sailing, and windsurfing, this town of around 2,200 ten minutes from San Vicente and 40 from Santander is historically and architecturally one of Cantabria's most iconic. That's thanks to famous landmarks (especially those stemming from Comillas' role as a summer destination for Spanish royalty and aristocracy during the latter half of the 19th century), such as the neo-Gothic Sobrellano Palace with its Panteón Chapel, built in the 1880s; the 1890 Pontifical University designed by Catalan Modernist master Lluís Domènech i Montaner; and most especially Antoni Gaudí's fanciful El Capricho.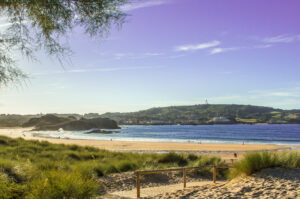 Noja
Just over a half hour from Santander, this town of just over 2,500 boasts a string of comely beaches such Playa Trengandín, known for its crystalline waters, natural pools, and incredible underwater seascapes for diving/snorkelling and especially popular, full-service Playa de Ris  (also near San Pedruco Island, a nature reserve you can walk to when the tide is low).
The town is also home to some impressive architecture, including several manses in town dating back to the 18th century, including Garnica, Velasco, and Venero.
For more info, have a look at Cantabria Tourism's great website , then book a flight to Santander and discover the other side of Spanish beaches, along with the charming towns that accompany them!