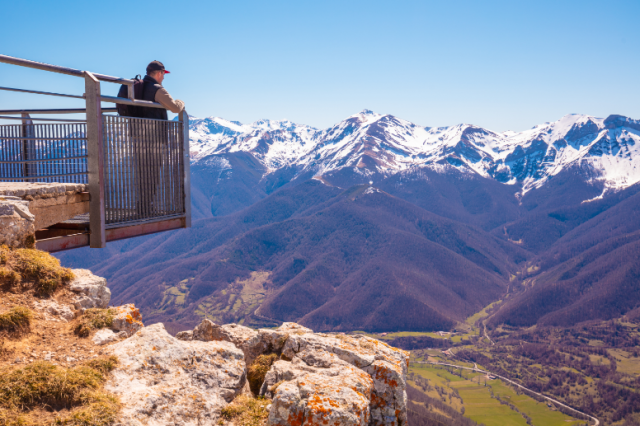 When it comes to biodiversity and nature in general, few regions of Spain – indeed, much of Europe – can hold a candle to Cantabria, the diminutive region ensconced on the Bay of Biscay, part of the Atlantic Ocean, in the country's verdant north. In this blog we've covered the natural side of Cantabria several times, and today we're adding to that with a look at a half dozen of Spain's loveliest national parks located here, both on the coast and its rugged, mountainous iterior. Here's a rundown:
Spain's very first nature reserve (est. 1918), shared with neighbouring Asturias and Castilla-León, is part of the spectacular Cantabrian Range and also designated a UNESCO Biosphere Reserve. For ecotourism, adventure, and charming and historic villages and small towns, taking a drive through the nearly 647-square-kilometre (250-sq.-mile) "Peaks of Europe" is an experience truly as first-rate as it gets.
Highlights here include Spain's longest gorge, the Desfiladero de la Hermida; the historic town of Potes with its medieval old quarter; the nearby ancient monastery of Santo Toribio de Liébana; and most especially the hamlet and lookout point of Fuente Dé (top), reachable through its famous cable car – Europe's longest – at 1,823m (5,981 ft.). Hiking, climbing, and a variety of other outdoor activities are on offer here in the Picos de Europa.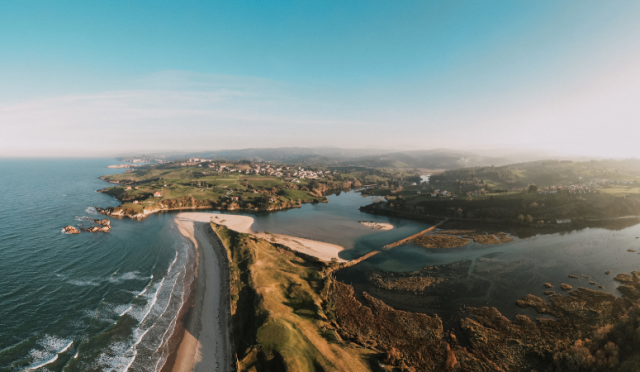 Between the lovely towns of Comillas and San Vicente de la Barquera, (the former home to impressive architecture, especially Art Deco, thanks to its popularity beginning in the late 19th century as a summer holiday mecca for aristocrats, with the star being El Capricho, a villa that's an Orientalist fantasy by none other than the great Antoni Gaudí), this nearly 58-km2 (22-sq.-mi.) park is notable for its enormous diversity of ecosystems, including wild beaches, fjords, dunes, cliffes, swamps, estuaries, and forests pack with oak, ash, holly, hazel, and chestnut trees. Also for its endemic flora and a wide variety of bird life (especially aquatic) thanks to its position astride seasonal migration routes. And the beach here is a downright gem.
Dunes of Liencres Natural Park



Heading eastward along the coast, we come to the most remarkable and famous complex of wind-driven sand dunes in northern Spain, a fascinating landscape offering incredible panoramic views along with plenty of outdoor activities in the large adjacent pine forest (even better views can be had from the overlook atop 300m/984-ft. La Picota peak). Plus there are two sublimely beautiful cove beaches are, here at the mouth of the Pas River: Canallave, whose powerful waves are a key spot for Cantabria's vigorous surfing scene, and Valdearenas with its fine golden sand.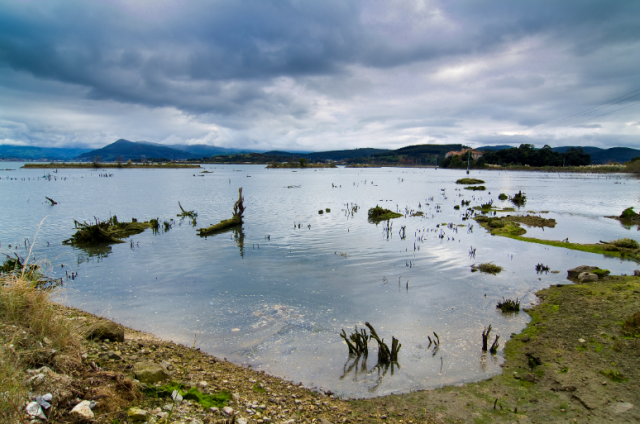 Santoña Marshes Natural Park



Still farther east – just over half an hour by car from Santander – the Cantabrian coast's largest wetland cover some 66km2 (25 sq. mi.) centred around the estuary formed by the Asón River and the Victoria and Joyel marshes. Here, too, thanks to annual migrations bird watchers can spot up to 130 species, and the park's interpretation center does a commendable job with its exhibits, workshops, guided hikes, and outdoor activities.
Asón Hills Natural Park
A bit farther inland, this park is Cantabria's most spectacular example of a glacial karst landscape, with just over 47km2 (a bit over 18 sq. mi.) of dramatic hills, caves, sinkholes, and chasms, and forested with ashes, beeches, birches, and oaks. Fauna include birds of prey such as the goshawk and the Egyptian and griffon vulture. A fantastic day of hiking, with one of the top trails being the Hondojón Glacier Route.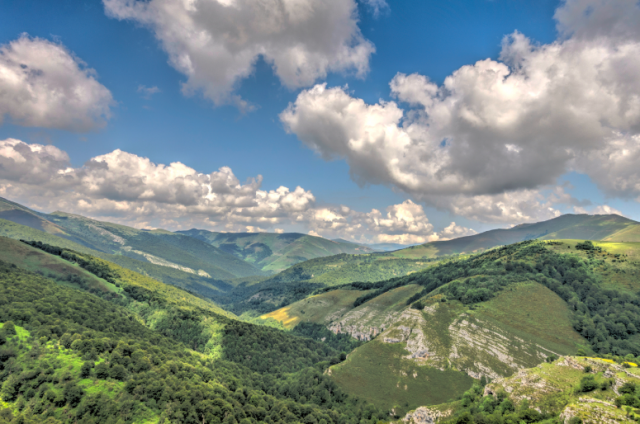 Saja-Besaya Natural Park



Also in the hinterland, our last stop is a park whose name comes from its location between the basins of the Saja and Besaya Rivers, its 245km2 (95 sq. mi.) making it Cantabria's largest protected area, and notable for the complex ecosystems provided by the green valleys and peaks such as Cueto Iján, 2,085m (6,841 ft.) high. Its deciduous Atlantic forests are full of beech, birch, and holly, as well as a varied fauna including deer, grouse, royal owls, peregrine falcons, and even occasionally brown bears (you'll also come across herds of Cantabria's prized Tudanca cattle). Get great views of it all from the La Cardosa viewpoint.
So catch a flight from Madrid and experience all that Cantabrian nature has to offer! Get more info at the Cantabrian tourism website.