Central America's most populous country, with 18.6 million people, Guatemala is absolutely packed with culture, adventure, eco wonders, and beaches. And here are three of its most alluring allures:
Mighty Volcanoes
There's something about these primordial forces of nature that fascinates many. Guatemala is located on the Pacific Ocean basin's "Ring of Fire" and boasts a whopping 37 volcanoes, three of which are especially active. Its highest is Tajumulto, 4,220 metres (13,845 feet) above sea level in the west of the country; the most active of all, Santiaguito, is near the country's second largest city Quetzaltenango (aka Xela); and its most accessible is Pacaya (above), located in the national park of the same name, about an hour's drive from Guatemala City (you will have no trouble finding organised excursions to safely see the power of this volcano up close and personal).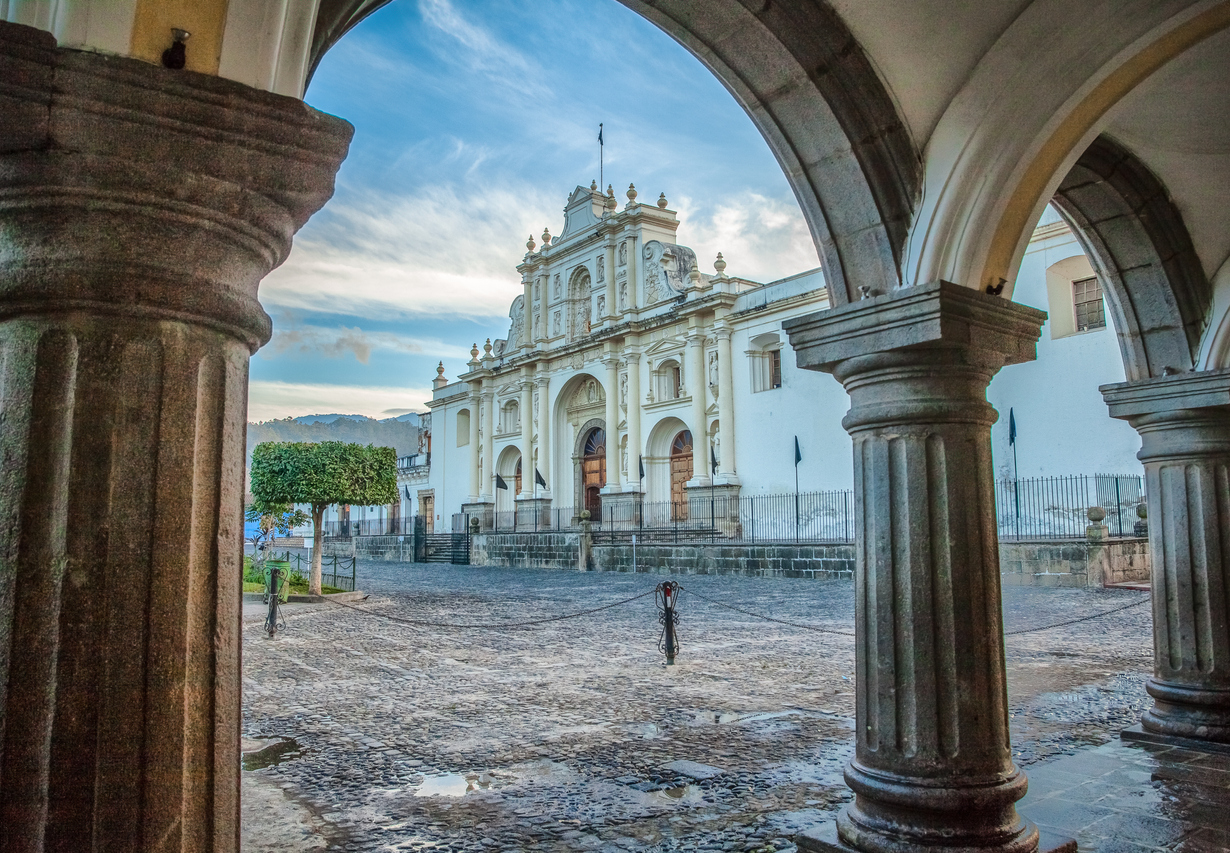 Spanish Colonial Antigua
Even closer to Guatemala City – just 40 minutes – the third capital of the colonial Captaincy General of Guatemala (above and top) for some 200 years until the 1770s, when so many building were knocked down by an earthquake the Spanish Crown ordered a new capital built. Long a UNESCO World Heritage Site, Antigua is one of the Americas' best preserved and most appealing colonial old towns, a romantic, mostly low-slung cityscape of arches, fountains, wrought-iron grills, cupolas, and columns, in varying shades of ochre, pink, yellow, and blue. A good starting point is Plaza Mayor, where you can see the cathedral, the Palace of the Captains General, and the town hall, and Parque Central. Many of the locals are of Mayan descent and continue to preserve their customs and culture.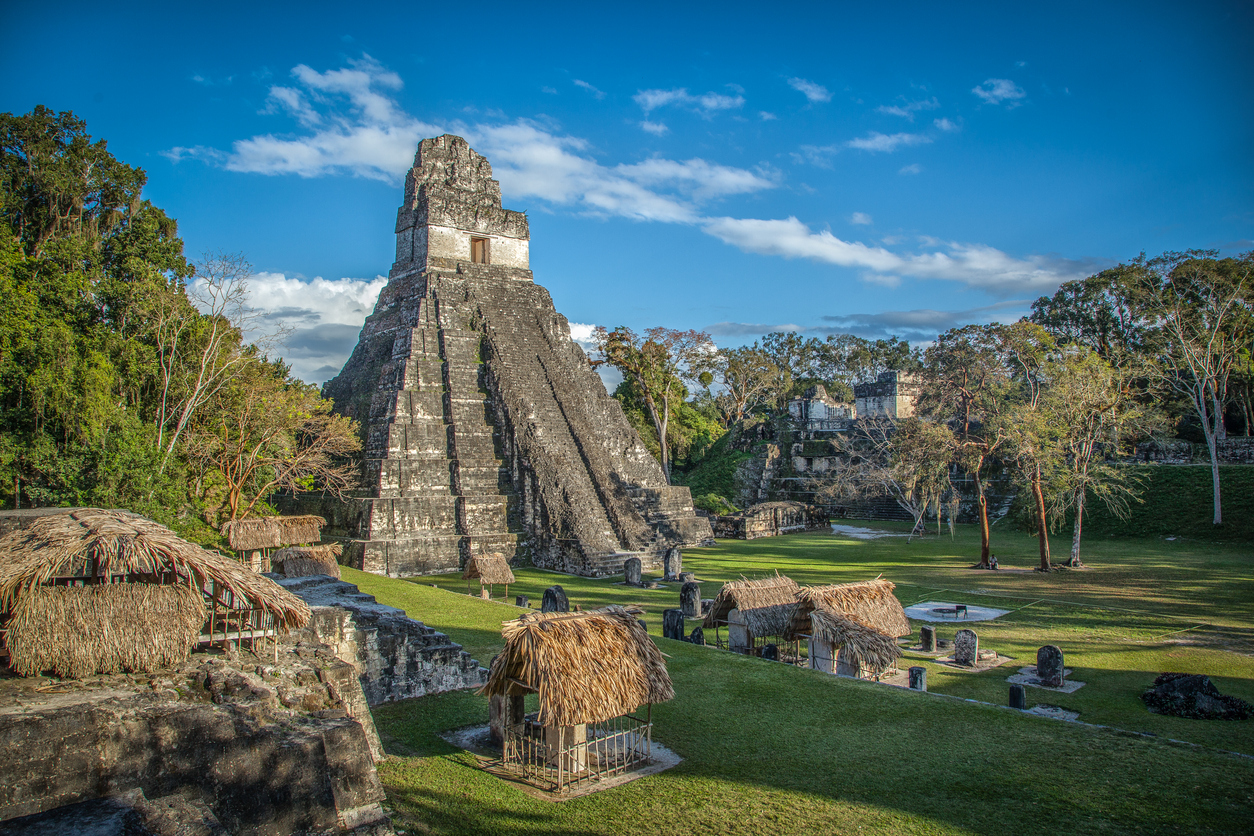 Mayan Archaeology & Culture
Speaking of the Mayans, the remnants of the glorious, millennia-old civilisation of their ancestors still amaze visitors at sites such as Tikal (the greatest of all their cities in what is today Central America) in northern Petén state, as well as lesser known Yaxhá nearby. And many Mayan traditions have survived to the present day, including art, clothing, bright colours, embroidery/weaving, religious ceremonies, and foods. You can especially see their culture on display in places like Chichicastenango (with its fascinating street market and its Church of Santo Tomás which despite being Catholic is also a centre of age-old Mayan rituals, many involving pungent incense) and lovely Lake Atitlán, surrounded by small Mayan communities. 
There's plenty more fascinating stuff in this country, such as the Afro-Guatemalan communities of the Caribbean coast and the swimming, surfing, and sea-turtle spotting on the Pacific beaches. Have a look at this extraordinary destination at VisitGuatemala.com, then book a flight on Iberia, currently from just 684 euros!