Still basking in the high of Argentina's thrilling World Cup victory, the country's capital and largest city (pop. 2.9 million)  – not to mention its most cosmopolitan and international – on the banks of the Río de la Plata (River Plate), is larger than life. It's packed with variety of architecture from the occasional Spanish colonial to Beaux-Arts, neoclassical, neogothic, art nouveau/art deco, and a rich panoply of later 20th-century and early 21st century styles, spead out amongst 48 neighbourhoods, each with its own character and cultural and touristic sites. This blog has covered topics including B.A. cuisine, nightlife, café life, parks/gardens, cultural scene, and it goes without saying tango, but here we're concentrating on a quartet of spots showcasing a different side of the city:
The first cemetery in Buenos Aires – it just turned 200 – and one of the world's most beautiful, it makes for a unique and very entertaining visit. thanks to sometimes elaborate and monumental tombs famous for their architectural and historical value more than 4,500 packed into labyrinthine 5.5 hectares (13 1/2 acres). Just over 80 of them have been designated as national historic monuments. Here you'll find the final resting places of many illustrious Argentines of times past, such as presidents Sarmiento, Mitre, and Pellegrini of the 19th century and early-20th-century Quintana and Yrigoyen, along with the distinguished 20th-century writers Victoria Ocampo and Victor Sueiro. The most visited mausoleum by far is is that of "Evita" – Eva Duarte de Perón, the charistmatic first lady between 1946 and 1952, who still commands an adoring cult following in this country. The most expensive, in contrast, is the partly gilded tomb of Luis Federico Leloir, a physician and biochemist who won the 1970 Nobel Prize in chemistry.  Recoleta is open until 6 pm and admission is free, although guided tours are highly recommended.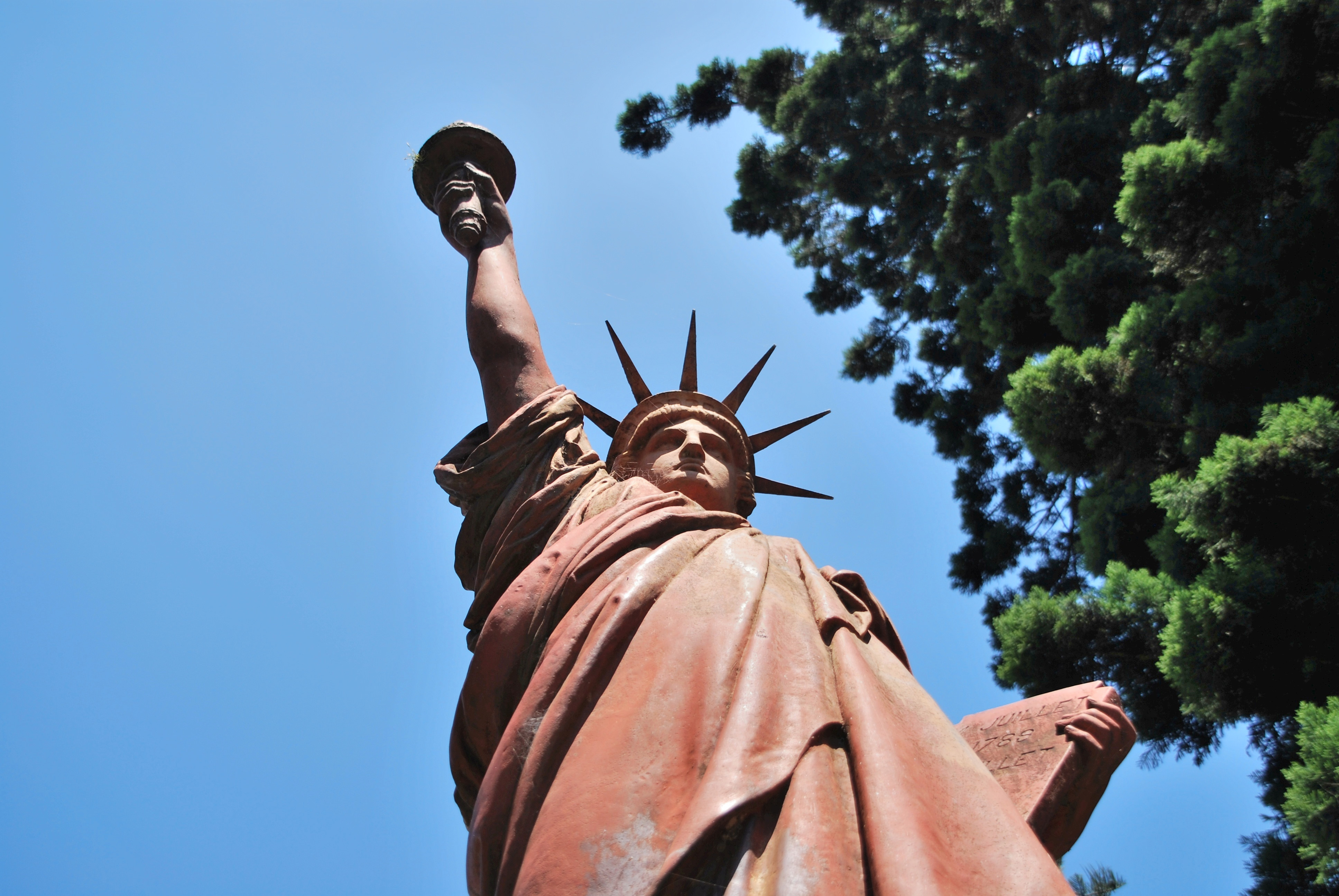 The Statue of Liberty 
Yes, New York City's Lady Liberty has a little sister here, located in Plaza Barrancas de Belgrano, a small green park in the middle of the urban hustle and bustle. Visitors and locals alike come here to relax, read, attend a tango class, or enjoy an impromptu concert. But this reatively diminutive lady – created by the same sculptor, Frédéric Auguste Bartholdi, is definitely the star of the show. And whilst the original soars to 93 metres (305 feet) in height, this version is 3m (just under ten ft.), and was actually inaugurated 25 dats earlier, on 3 October 1886.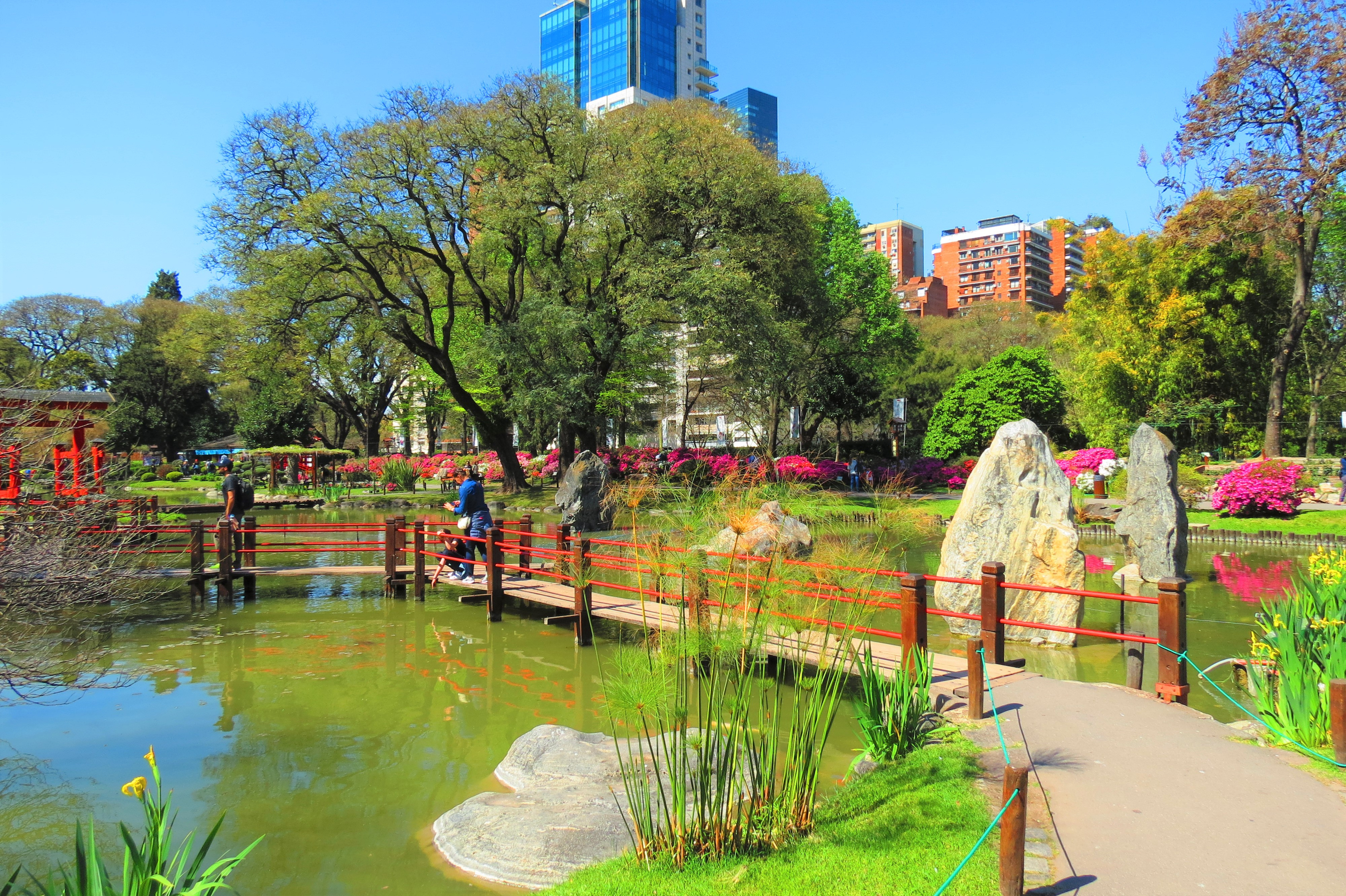 In the heart of Baires, the Palermo neighbourhood's February 3 Park is an explosion of colour and an oasis of calm. At 2ha (five acres), this is one of world's largest and Japanese garden in the outside Japan and was inaugurated in 1967 during the visit of Japan's crown prince Akihito and his wife Michiko. It's a magical place where you can go to relax, breathe, and feel the harmony and tranquility as you wander along the paths. Bonsais, kokedamas, azalaeas, etc. are part of a wide variety of perfectly manicured plants and flowers that are the main attraction of this small place. There's a plant shop where you can buy food for the fish in the lake, as well as a tearoom, a restaurant, and even a Buddhist temple which holds cultural activities. Definitely a different porteño experience!
In the picturesque San Telmo neighbourhood, you can gawk at the "Minimal House" – the narrowest house in the city, white with a green door, and measuring just 2.5 metres wide and 13m deep (just over eight by 42 ft.). Dating back to the 1820s, it belonged to a freed slave whose former owner donated the land so he could build the house (thus it's also known as the House of the Freed Slave). This is the only such house remaining in the city, but back in the day it was common for freed slaves to obtain a small plot of land from their former owners to build homes.

So on top of all the other awesome allures of Buenos Aires, these fascinating spots should help convince you to put this vibrant city on your bucket list for 2023. Book now!  
Photos | visualspace ; Natalia SO ; Christian Peters