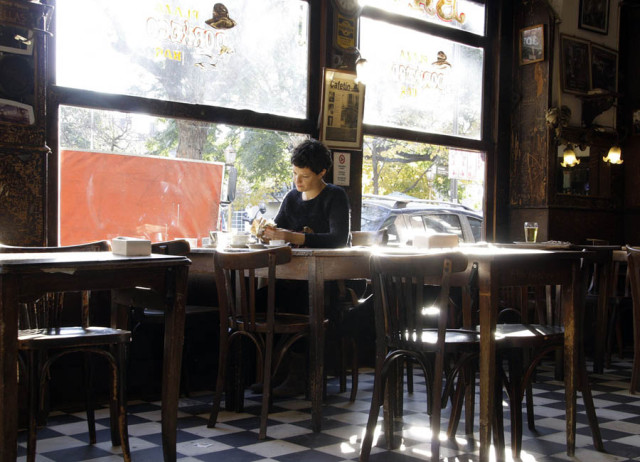 Argentina's capital is one of those cities where cafe-going is something of an art. Ordering a coffee, tea, wine, or beer – or without a pastry or snack – and settling in amid homely, old-timey surroundings with a good book or for a chat with friends is a favourite pastime of Porteños. Which means café culture has a longstanding pedigree, and if you want to see how many locals truly live, consider stopping by one or more of these classics for a spell:
Gran Café Tortoni
At Avenida de Mayo 825, right in the middle of centre city near the Plaza de Mayo, is one of BA's most legendary classics of all, founded in 1858 and its columns, stained glass, and other traditional touches have seen generations of intellectuals and society figures. Specialities include churros (fried dough) with hot chocolate, cider on draught, delicious sandwiches and cakes, and a more substantial plate or two. There are also tango performances most days.
London City
Though opened a century later than Tortoni, in 1954, "El London" became a classic in its own right, as perhaps BA's most distinguished literary café of the 20th century, a hangout for authors such as Julio Cortázar. Also right downtown near Plaza de Mayo, it was renovated in 2014, and though the the the essence of its traditional décor was preserved, these days its more frequented by office workers than literary types.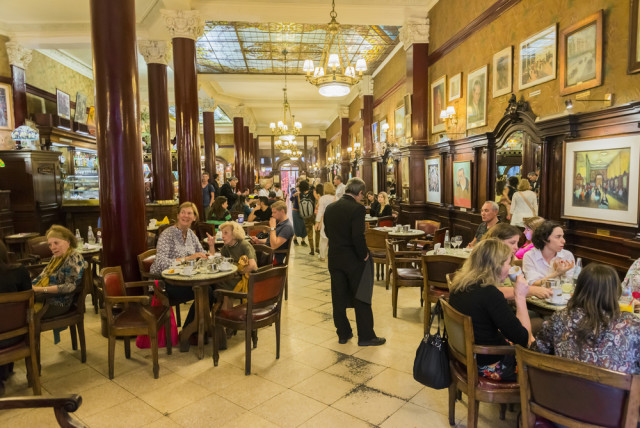 El Gato Negro
Located on a downtown stretch of BA's iconic Avenida Corrientes, at the Black Cat you can inhale the aroma of hundreds of varieties of tea and spices (it was founded as a spices shop in 1929 and continues as such) while taking in the vintage Art Deco décor. there's also an upstairs dining room.
Las Violetas
You won't be able to turn down the luscious sandwiches and pastries at this two-story, 172-year-old spot in the Almagro neighbourhood west of downtown With lovely stained-glass windows and Carrara marble floors, it's especially popular in the afternoons and around tea time, but weekend are busy, too (and in fact the place is open 24/7 Saturday and Sunday).
La Biela
Several blocks northwest of downtown, across from one of the world's great cemeteries, La Recoleta, is another historic favourite, established in 1850. The photos and memorabilia on its otherwise traditionally appointed walls is racecar related (and even the current name, biela, means connecting rod), in honour of the race drivers and fans with whom the place has been popular since the 1950s.