Puerto Rico (also known as Borínquen) is a place that deserves a separate chapter for all the wonders it offers to visitors. For example, its beaches; its capital San Juan and other exciting, historic cities; its charming villages and towns, its cuisine, its exotic rainforests; and its customs and folklore. This is truly a paradise in full, and we never tire of suggesting ideas and letting you in on some of its secrets to help you plan the trip of a lifetime. So in this post we'll tell you about five must-sees, must-dos, and must-tries in Borínquen.
Its Seas of Light



When we say that Puerto Rico shines with a light of its own, we mean it literally. Ever heard of bioluminescent bays? At several points of the coast here exists a natural phenomenon where living organisms give off a bluish light that's truly an unforgettable sight. Bright blue waves break on the shore, a glimmer and twinkling that the sea carries away, only to break again in a few seconds. It's a light show that will leave you speechless.
Mosquito Bay on the island of Vieques is the largest and most famous; in fact, it's in the Guinness of World Records as the world's brightest bioluminescent bay. Out on the south coast, La Parguera is much less crowded and probably a bit less sparkly, but it's usually easier to get to, and you may even be allowed to swim in it.
Its Unique Wildlife
The San Pedrito is an adorable bird unique to Puerto Rico that can be seen in wooded or wet areas, especially in the morning when it's most active. With deep green plumage with a red chin and beak. Another example is the Puerto Rican parrot or iguaca, also native to the island but in serious danger of extinction due to deforestation; in fact, it can now only be seen in El Yunque National Park. 
But if there's beloved animal here, it's the coquí, a tiny frog that's become an unofficial symbol of Puerto Rico, named after the sound of male mating calls. It's been said that "it's not nighttime in Puerto Rico without the call of the coquí".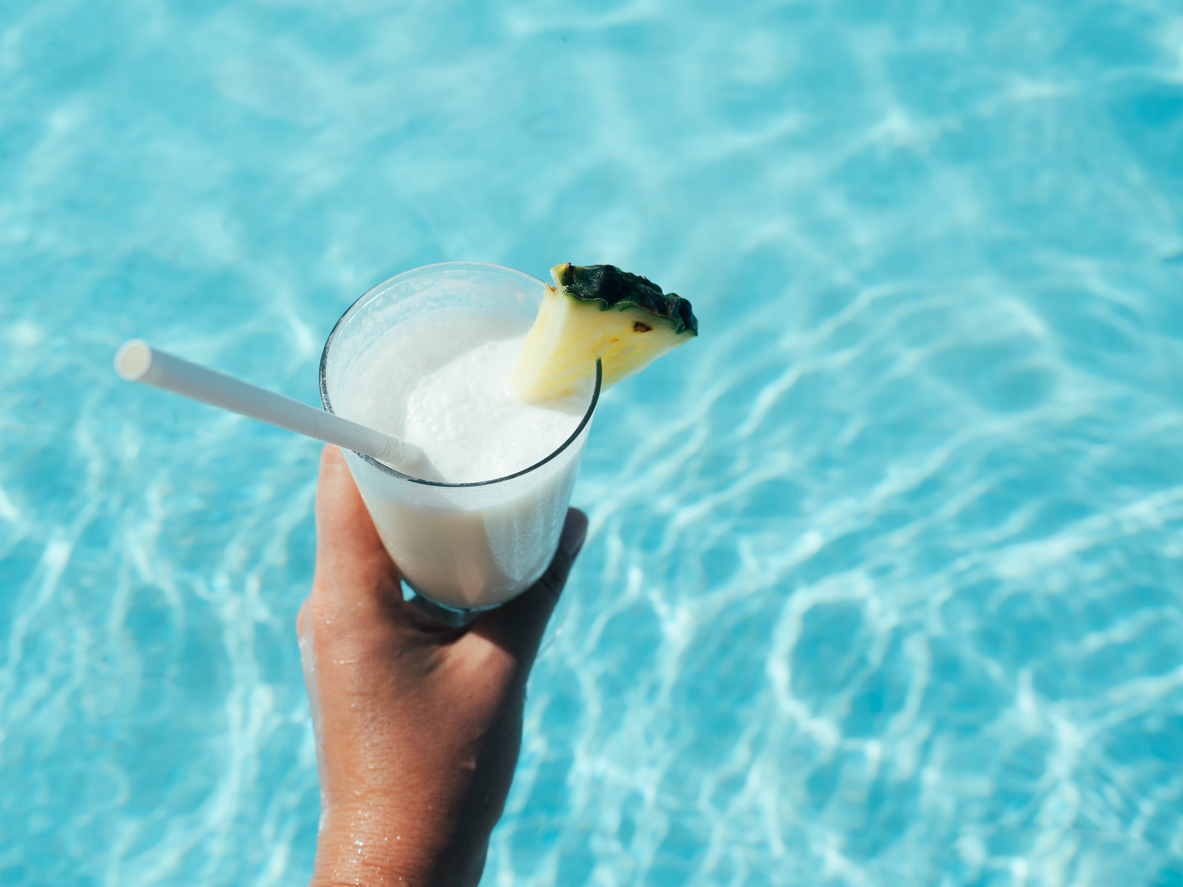 Its Piña Coladas and Mofongos
Puerto Rico means beaches, and what's the ultimate beach tipple? Yep, the national drink, one of the world's most popular, and invented right here – the first piña colada was served on the 10th of July 1954 at San Juan's Caribe Hilton (10 July is still commemorated every year since 1978). Ingredients may vary depending on the area or who's doing the mixing, but the original recipe called for two ounces of rum, an ounce each of coconut cream and heavy cream, six ounces of pineapple juice, half a cup of crushed ice, a pineapple chunk and a cherry. Mouth watering yet?
And if you're also hungry, we suggest you have it with a mofongo, a green plantain paste mashed with garlic and pork cracklings and then stuffed with meat or fish. It's a delight for the palate and the most popular dish on the island, and you'll have no trouble finding it on your visit, either as a main or a side dish. Mofongo is such a big deal down here that it too has its own day, 24 September.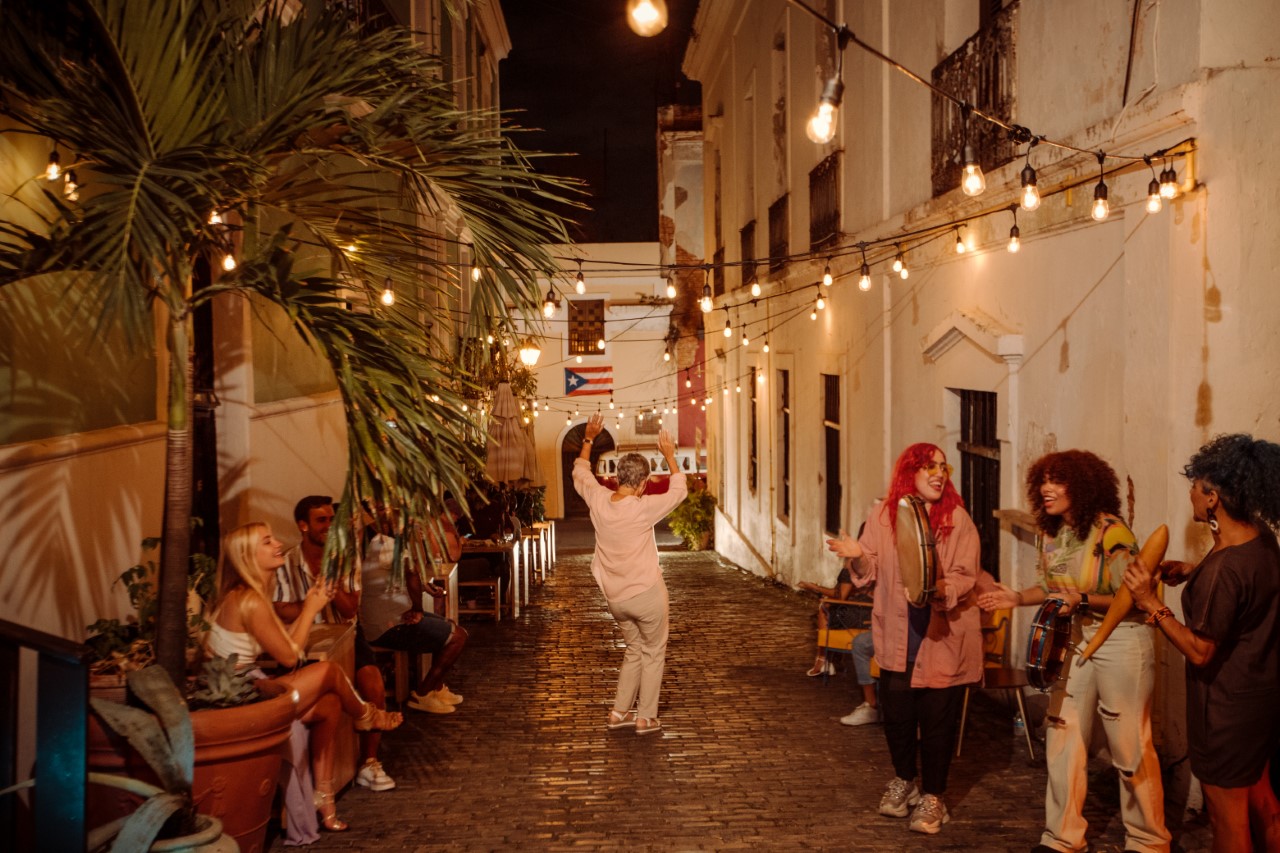 Its Ancestral Dances
Puerto Rico is an island with its own culture and unique customs. But if there is something that really characterises Puerto Ricans, it's their joy, their rhythm and their way of seeing life. Proof of this is a dance called the bomba, which has been around for more than 400 years, originated by slaves who danced it in the sugarcane fields as a diversion to make them forget their harships for a while. Today this dance is still popular especially in coastal areas, and visitors can even attend workshop to learn it.
The World's Longest Christmas Season
Did you know that locals celebrate the the Yuletide holidays from Thanksgiving Day at the end of November through San Juan's Calle San Sebastián festivities in the third week of January? Plenty of time to enjoy a festive feliz Navidad, Puerto Rican style!
Sound enticing? Go ahead and book a flight, now from 569€!