Food halls are great venues for a great time as well as great feed (and photo ops!). As in many other major cities, here in Madrid they've become something of a trend, and here's a quintet of the city's most savoury: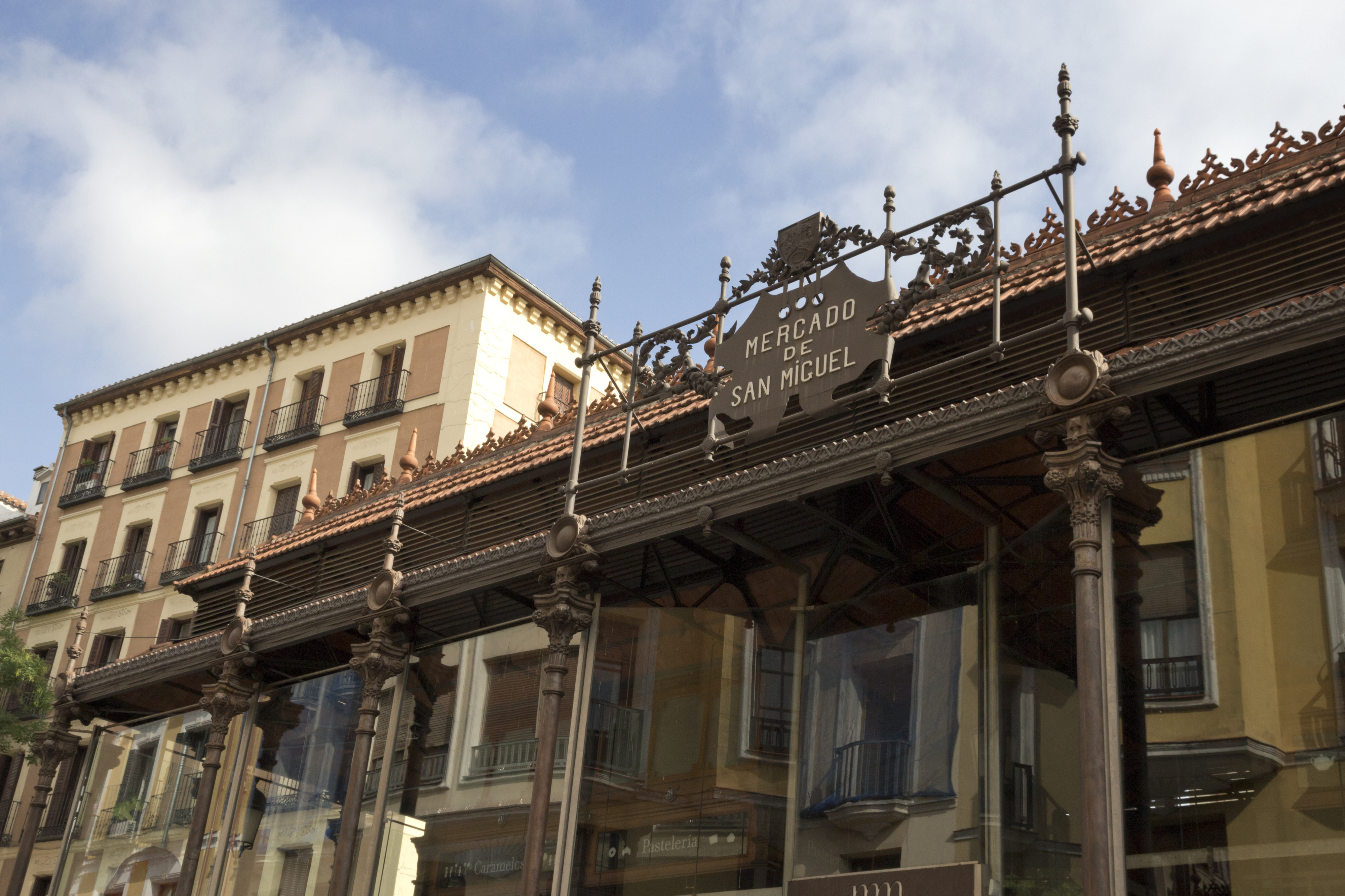 Opened as a local food market in 1916, in 2009 San Miguel got its second wind as Madrid's pioneering gourmet food hall, and is the only one which preserves its original iron-and-glass structure. Named after the square on which it's located, right alongside the Plaza Mayor, the market receives more than 10,000 visitors a year – from what we can tell, mostly from abroad, although you'll definitely find Spaniards here as well. Along four rows, more than 20 photogenic stalls hawk prepared food – several from noted Spanish chefs – including quality Iberian hams and cheeses, fresh seafood, canapés, sweets, and wines from all over Spain; there's also a smattering of Asian, Middle Eastern, and Latin America. Speaking of sweets, we recommend the artisanal ice creams at Rocambolesc, operated by Jordi Roca, the desserts wizard at Girona's three-Michelin-star Celler de Can Roca, widely considered the world's best restaurant (try their panets, brioches stuffed with ice cream and toppings).
Also in central Madrid, a 20-minute walk from the Plaza Mayor, this 12-year-old market in the Chueca neighbourhood was built on the site of a 19th-century market and has three levels. The first sells meat, fish, and produce; one floor up you'll find ten take-away and food demo stalls where you can sample specialities from Spain and around the world; and up top, the indoor-outdoor rooftop restaurant 11 Nudos Terraza Nordés serves quality is divided into two indoor and two areas – in each case a restaurant and "chill-out" lounge. The other twist here is that San Antón was relaunched on a "sustainable" model, with features like recycled molten basalt floors, a collection system which reduces organic waste by 80 percent; and a central skylight which acts like a huge solar energy collector.
On the other side of the Plaza Mayor, just an eight-minute stroll south in the funky Lavapiés neighbourhood, another popular gourmet market, dating back to the 1980s, sits on the Plaza Antón Martín. Its two floors are packed with some 60 food and drink stalls as well as eateries for chowing down on delectable Spanish and world cuisine. And by the way, the top floor is home to Amor de Diós, a noted dance school devoted to flamenco and other traditional Spanish forms (and one of a handful in Madrid open to visitors who want to kick up their heels, even just for several classes).
A several-minute stroll from the San Antón Market, at a corner of Fuencarral Street (marking the border between Chueca and neighbouring Malasaña), and behind an industrial-looking façade, you'll find a compact but buzzing three-story collection of 20 food stalls, bars, along with varied eating areas that's a favourite with young madrileños as well as visitors to the city. Classic Spanish offerings are matched by international goodies including Korean, Peruvian, and Japanese – and it's all delicious and high quality.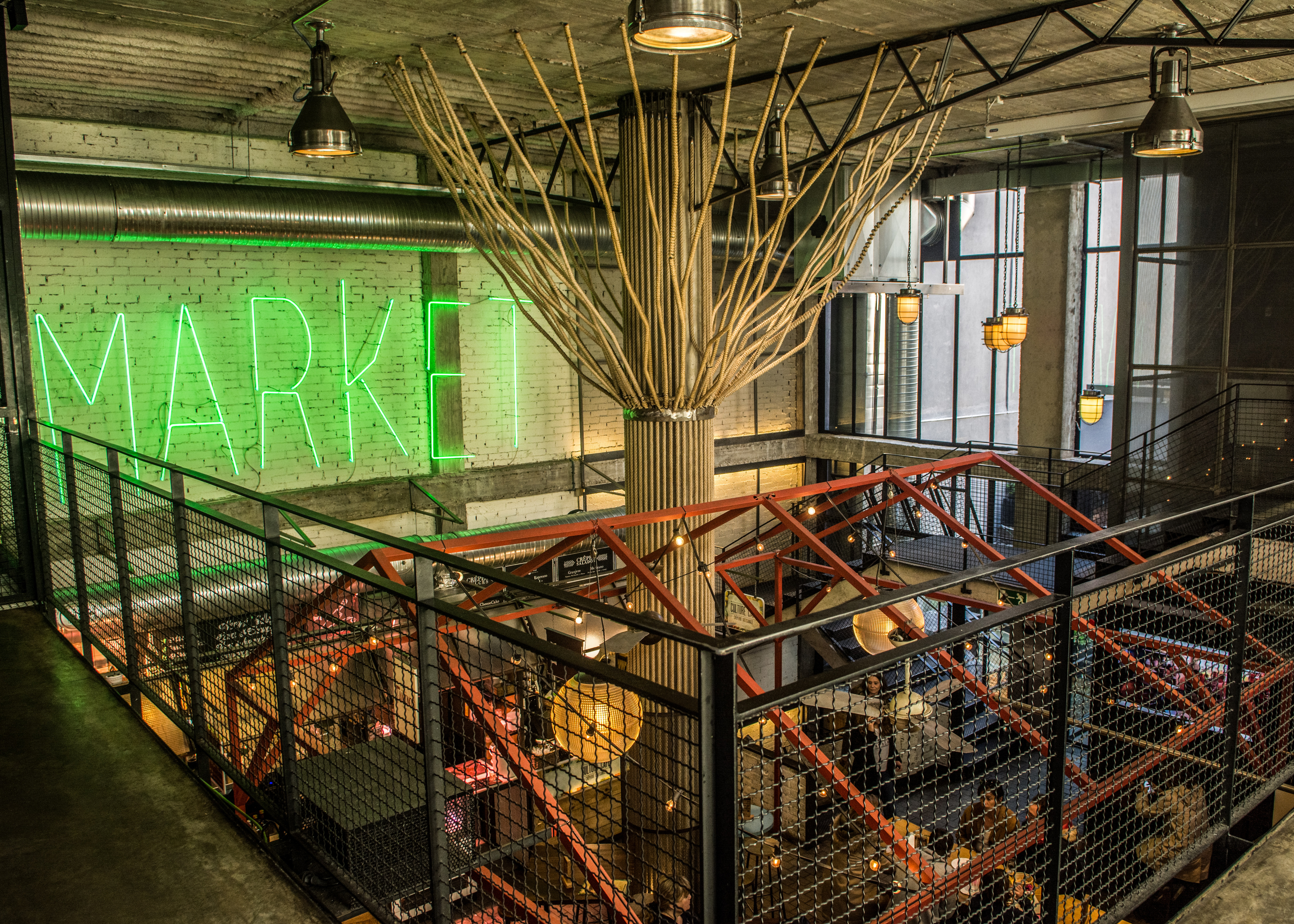 Even smaller than San Ildefonso, this spot in La Latina just south of the Puerta del Sol is just as buzzy and popular with young people. Amid a cool, lively, Asian-street-market vibe – with neon lights, colourful lanterns, and other arresting imagery – ten food stalls sling tasty "street food" from Japan, Thailand, Malaysia, Vietnam, China, and Singapore, with highlights including a variety of ramen; Vietnamese baos and spring rolls; Pad Thai; and succulent sushi.
Hungry yet? Book your flight to Madrid now – and bring your appetite!