The easternmost of the Canary Islands boasts plenty to offer visitors – including year-round sun and great weather; fantastic beaches, of course; ecotourism amongst its volcanic and other landscapes; and even some dramatic modern architecture, thanks especially to native son César Manrique. What we're going to focus on here, though, is its bounteous menu of activities for folks who like to stay active on holiday (it's already on the sporting map for various reasons, including the one of Europe's most longstanding Ironman events, held this year on 20 May).
So here's a sampling of how to get your adrenaline pumping on Lanzarote:
An Underwater Paradise for Divers
Its submarine landscapes and warm, crystal-clear waters make Lanzarote considered one of Europe's top destinations for scuba diving, whether you're an expert, a beginner, or anywhere in between.
Top spots include Puerto del Carmen, on the southeast coast; the island's southernmost town Playa Blanca; the northwest coast; and the Chinijo Archipelago off the northeast coast. In Puerto del Carmen, the island's longest-standing and best known resort area, dives are made along a wall that starts at 15m (49 ft.), and the most advanced divers can descend to 40 (131 ft.). Here you will see "the cathedral"; an underwater cavern; the Blue Hole; a volcanic tunnel; Los Pecios, sunken ships in fairly good condition; and the star of them all, Playa Chica, suitable for all levels and where among other things you'll be able to see seahorses along a stone tunnel. Down in Playa Blanca we suggest Playa Flamingo, a semi-urban beach with all the services available and where you can dive right from the beach The waters here are calm, up to 18 metres (59 feet) deep, and let you spot species such as bream, grouper, and parrotfish.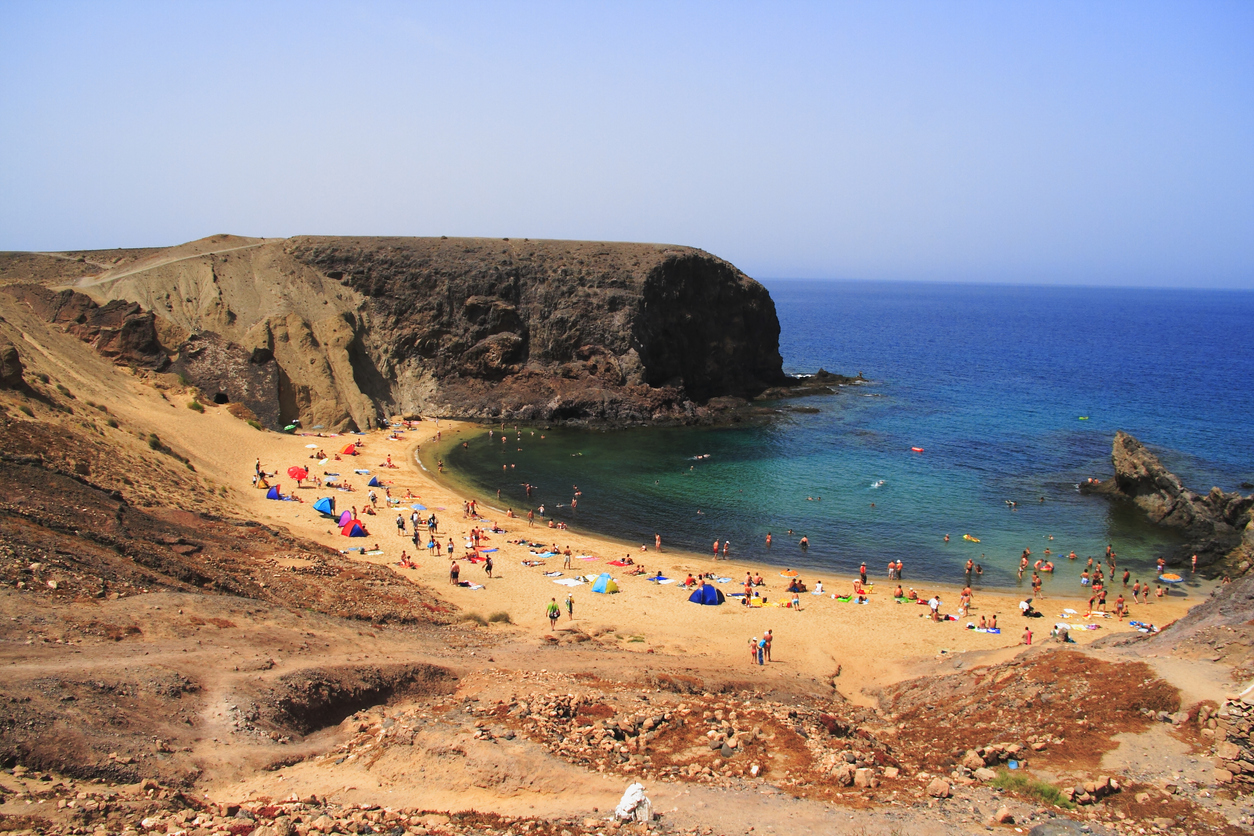 Exploring the Coasts
There's no better way to experience Lanzarote's rugged, beautiful coastline then by kayak. Especially in the southern area, you can rent a kayak – single or double – or sign up for an organised tour and watch the gorgeous sunset from the sea.
The Playas de Papagayo (above) are a good place to give this a try, along with some great snorkelling (plus if the tide allows, you can enter explore the underwater caves nearby – always with caution of course).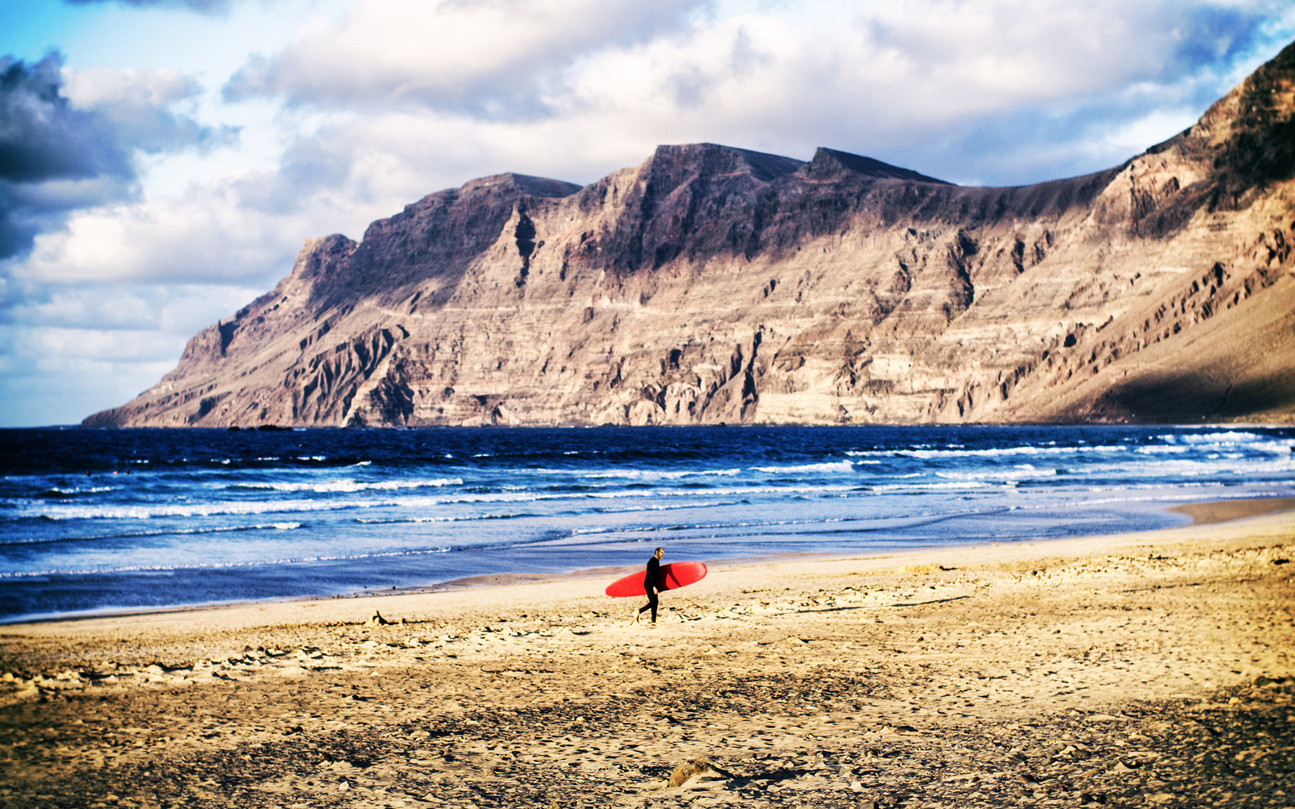 Surfing Is King
Riding the waves is a blast both for the freedom you feel and of course the adrenaline rush you get. And Lanzarote's top beach for this is Famara, up north – which also happens to be great for beginners thanks to its lack of rocks. Expert surfers, meanwhile, will get a kick out of La Santa, in the town of Tinajo. Apart from these two, there are plenty of other great surf spots across the island, too, such as El Cartel, Claeta del Mero, and Caleta de Caballo.
Ready for some excitement and adrenalina? Book a flight to Lanzarote this winter, now from just 71 euros!