From its northern Adriatic Sea coasts to its southern islands in the Mediterranean, la bell'Italia offers a wide menu of beaches, from full-bells-and-whistles strands to castaway coves. And here are a dozen of the best in five of our Iberia destinations. Looking for a prime beach destination next summer? Check these out!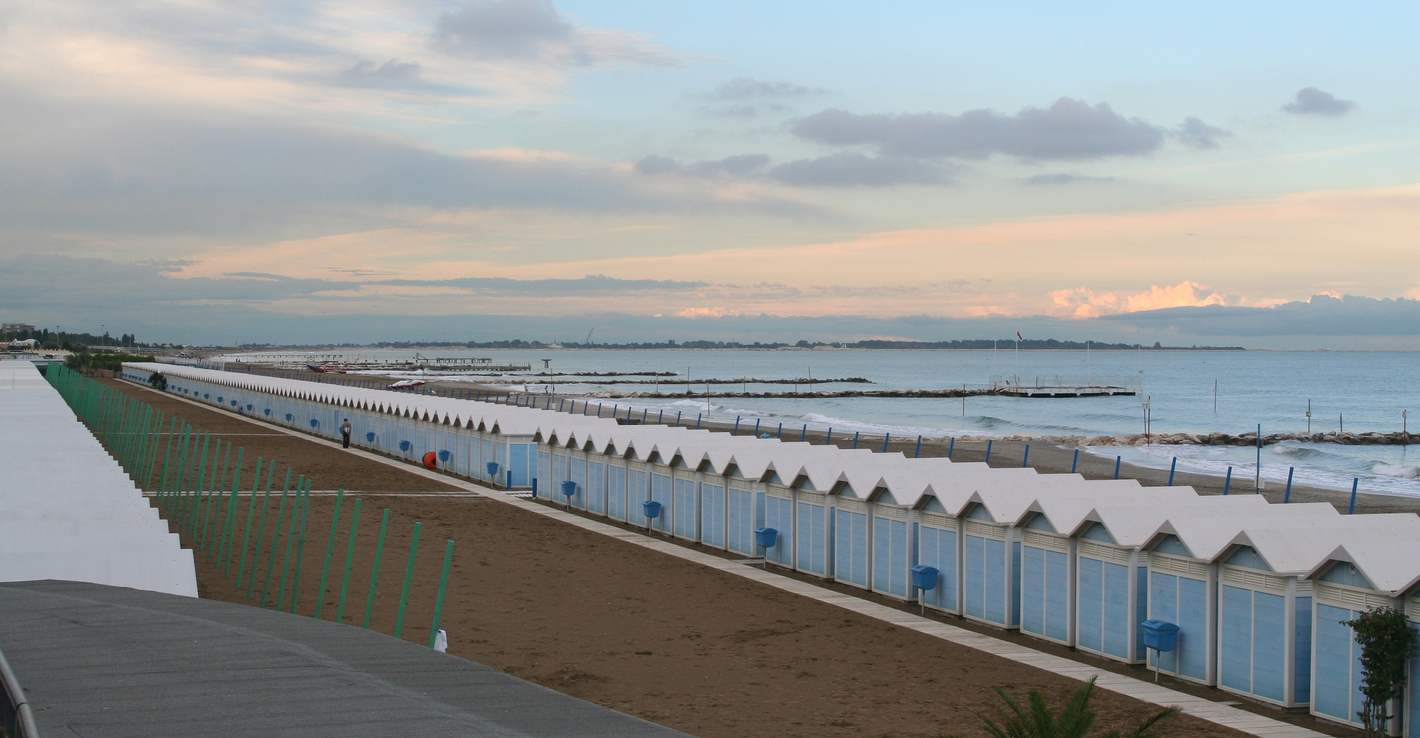 For most people, La Serenissima brings to mind its romantic canals, gondolas, and magnificent palazzi. But for Italians, its lagoon and Adriatic coast are also prime beach destinations, places like the islands of Lido (above), Jesolo, Eraclea, and Cavallino. Their beaches have history, fine sand (including dunes), and pine forests which provide a degree of shade and coolness. There are also plenty of bars and restaurants nearby to get refreshed and sample delizioso Venetian cuisine, especially seafood.

Iberia fares currently from 80 euros.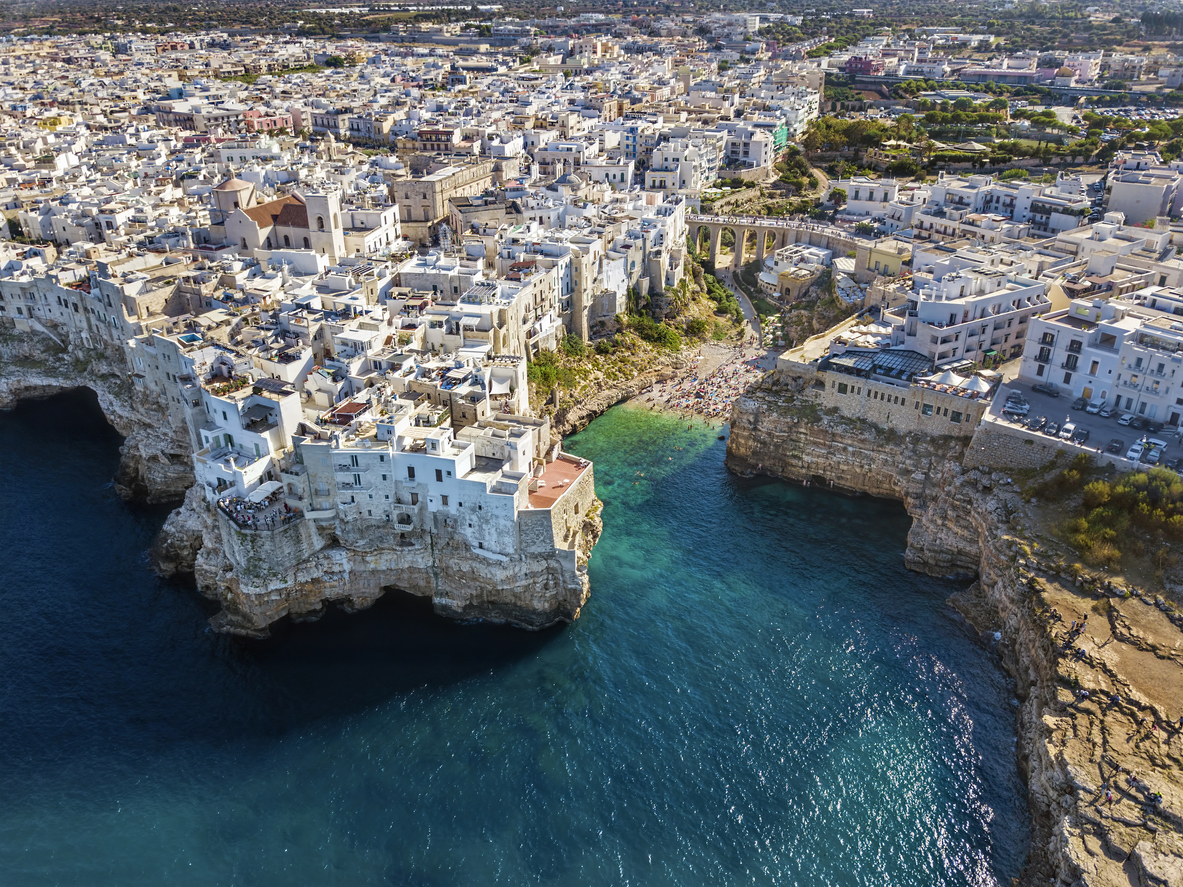 If you love nature, wild landscapes, and outdoor activities, you'll want to head to this historic city in the Apulia region, on Italy's southeast coast. Three splendid spiagge to look for nearby are Cala Pietra Egea (small pebbly coves surrounded by prickly pears near the town of Polignano a Mare, above, some 40 minutes south of Bari) and Lido delle Rose (in the town of Margherita di Savoia, an hour north of the city, it's the area's longest, with fine, pale sand and shallow turquoise waters, perfect for families with kids).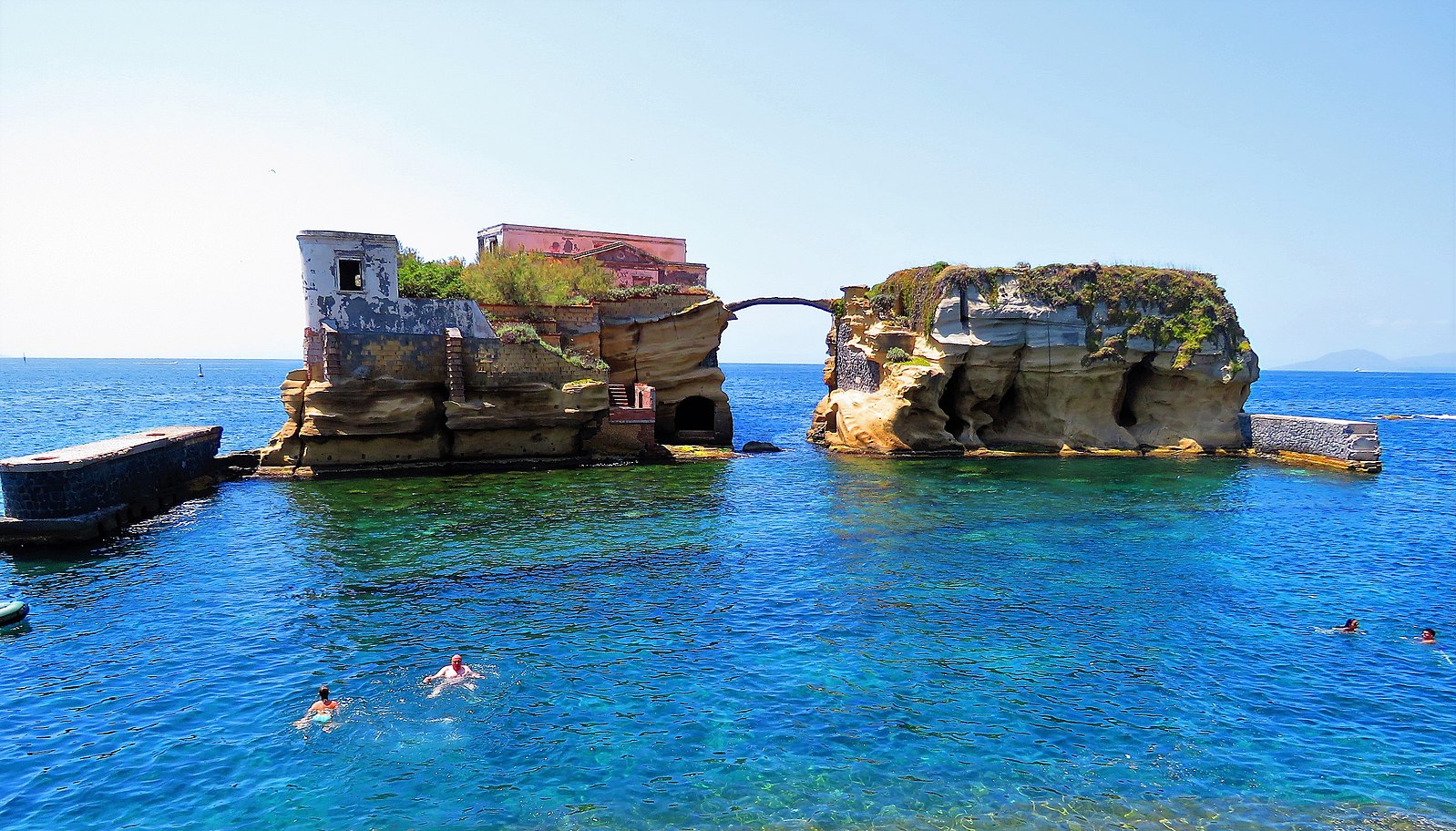 This incredibly atmospheric city and bay area – including Sorrento, Capri, and the extraordinary archaological site of Pompeii – will captivate you, and you can add a wonderful extra dimension with a little sun and sea at Spiaggia della Gaiola (above) in the Posillipo neighbourhood. Smallish and somewhat pebbly, it's especially notable for the view (two massive twin rocks rising out of the sea just offshore and connected by a bridge and one crowned by a villa) and what lies underwater: Roman archaeological ruins that can be viewed by snorkelling or glass-bottom boat. More extensive (as well as a little farther away – just under an hour) Miseno Beach in the town of Bacoli is notable for its view of Cape Miseno as well as a full panoply of water sports, restaurants, bars, and other amenities; that, plus the clar, shallow water, make it great for families.
Iberia fares currently from 73€.
.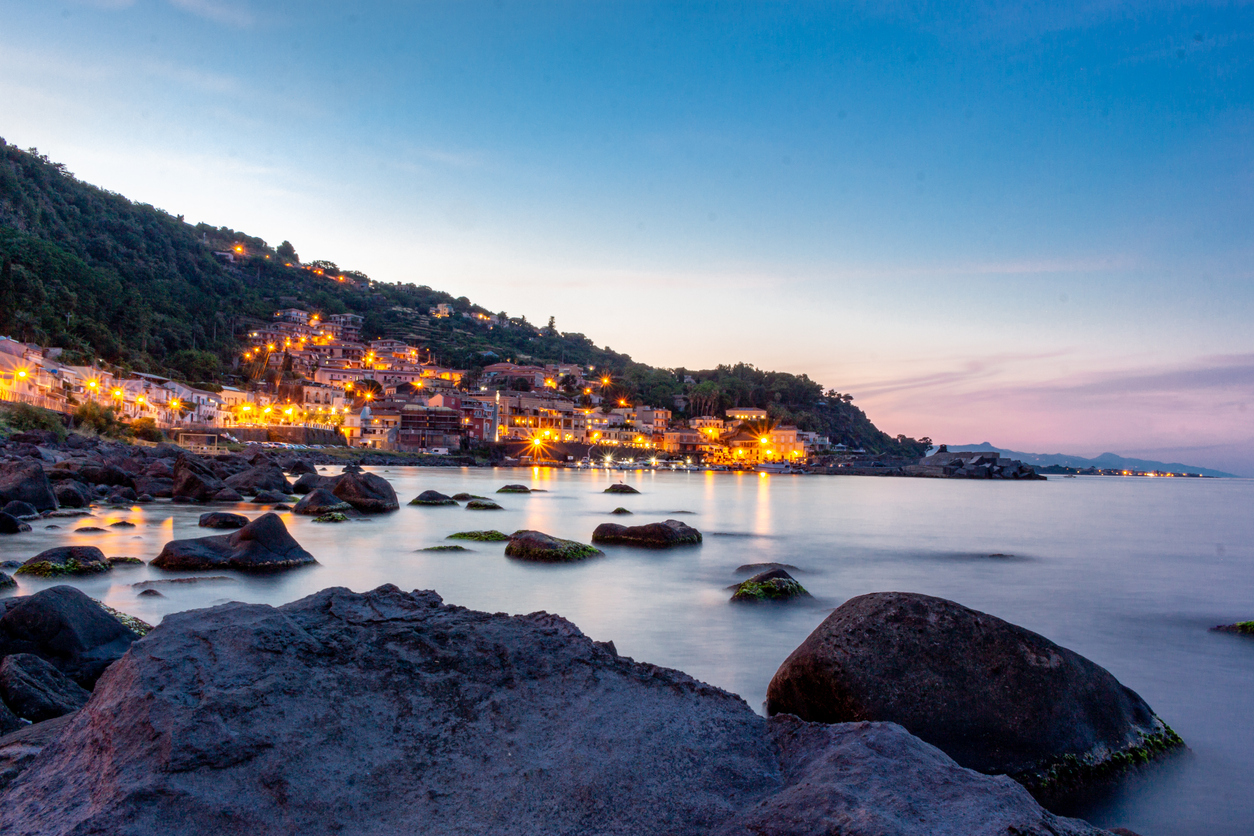 This ancient city with a UNESCO World Heritage centro storico (historic core), located on the island's east coast, is also known for its nearby strands. The longest and most popular is Plaja di Catania, extending a whopping 18-some kilometres (29 miles) from the southern outskirts, including public stretches with minimal amenities as well as a so-called Lido, paid beaches with bells and whistles such as umbrellas, sunbeds and chairs, bars and restaurants, and toilets. Keep in mind that it can get pretty crowded in summer – and by the way, the nightlife rocks!
For a more laid-back experience, head a half hour down the coast to the charming fishing village of Santa Maria La Scala (above),  set against a black lava cliff. Here the beach is made up of smooth lava stones and has beach clubs with equipment rentals, food, and drink. Besides having a meander through the village and a delicious meal of fresh seafood, also take the opportunity to visit the nearby cave Grotta delle Palombe – created by a 17th-century eruption of Mount Etna – with its spectacular basalt columns.

Iberia fares currently from 150€.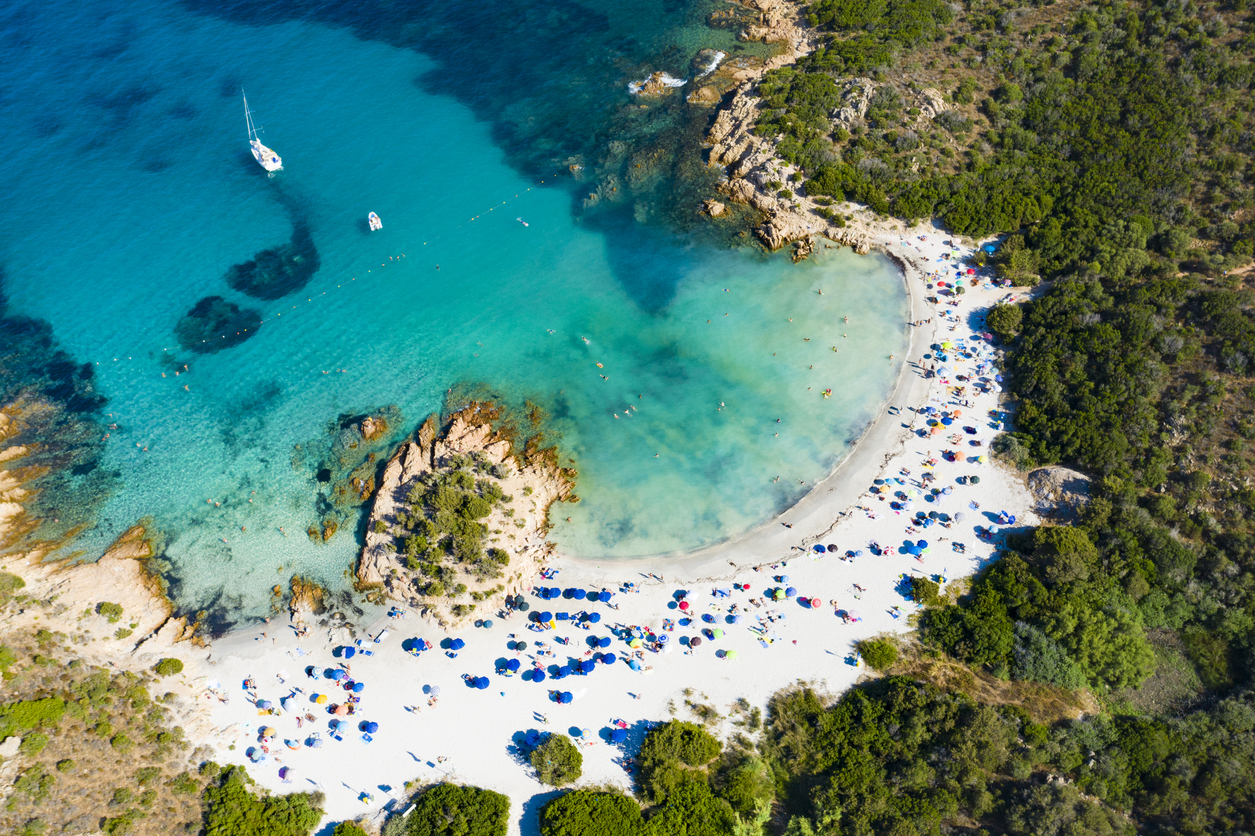 On Italy's other main island destination, this historic city of just over 60,000 is the gateway to beaches of the fabled Costa Smeralda, with top beaches including the Spiaggia del Principe (above, just under an hour from Olbia near the village of Cala di Volpe and especially great for snorkelling); Portisco (in the eponymous village  and even closer – just 20 minutes away – with fine white sand, rock outcroppings, various amenities, and shallow waters great for small kids; nearby is a marina with plenty of gleaming, ritzy yachts); and narrow Cala Brandinchi (top, also just under an hour away near the town of San Teodoro, surrounded by sand dunes and pines, and its shallow waters also great for snorkelling)


Iberia fares currently from 133€.
So come check out Iberia's very affordable flights to these wonderful Italian cities – and when the time comes, be sure to pack your swimsuit for a splendid summertime treat in '23!