This year marks the 49th anniversary of our first flight to this wonderful Central American country, filled with vibrant colour, friendly people, and truly delightful experiences. Though it's most appreciated for its Pacific and Caribbean beaches and marvelous ecotourism, today we're going to focus on a place to which many visitors give short shrift, or even skip completely.
Located in the Central Valley around the middle of Costa Rica, its capital San José (pop. 334,000, greater metro area nearly 1.5 million) is known for its safety, high quality of life, and environmental consciousness. Chepe, as it's affectionately dubbed by locals, is also very much worth staying a night or two before (or after) the beaches, the rain forest, or wherever, and here's a quartet of musts to see whilst you're here.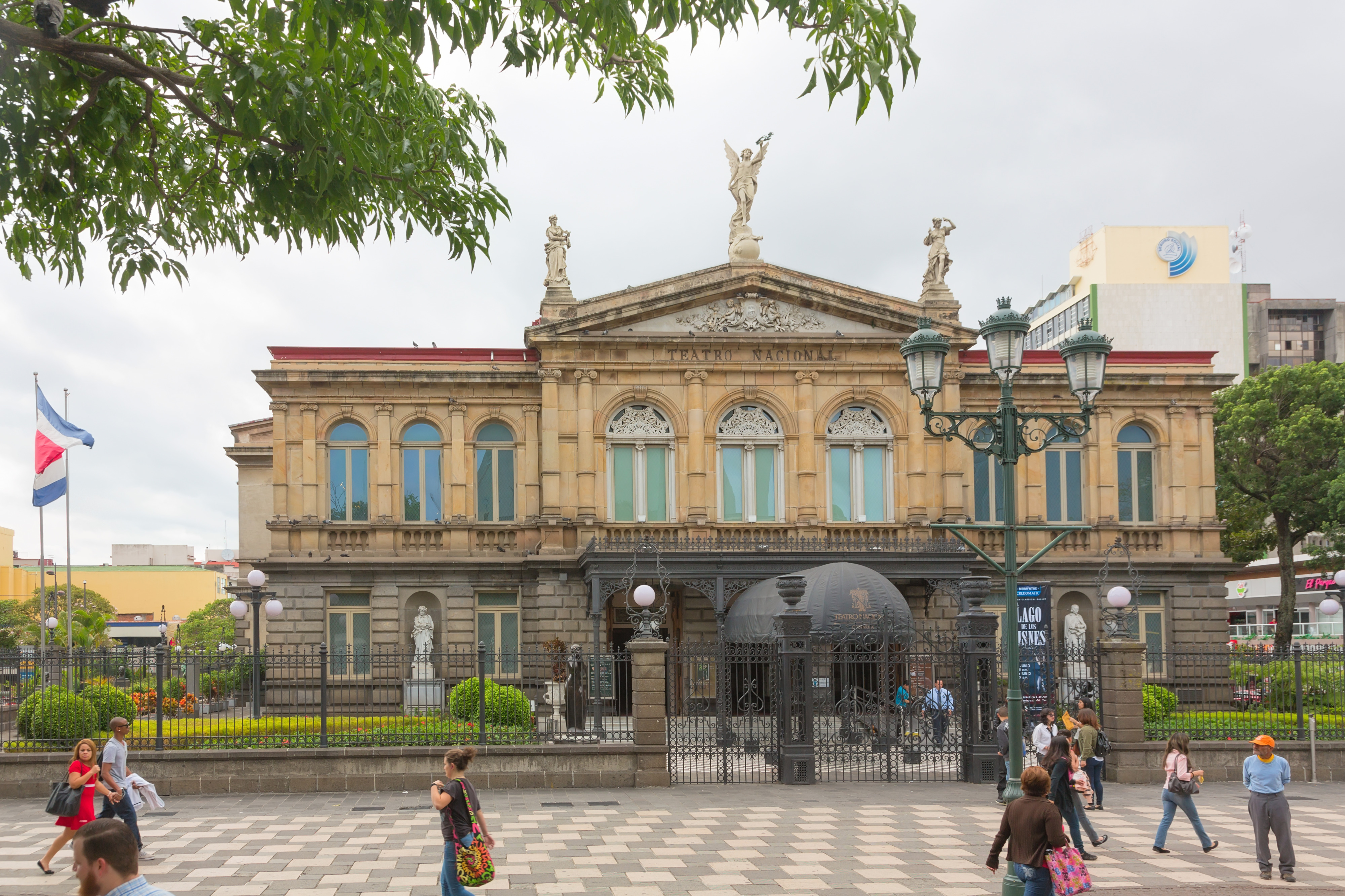 The National Theatre
Whilst San José is admittedly not known for its impressive/historic architecture, this downtown theatre inaugurated in 1895 is both, and in addition to being a city icon was back in the day also a symbol of national pride as well as Costa Rica's cultural and economic coming of age. These days it runs a comprehensive programme of symphonic, ballet, and other cultural performances, and it's also possible to just take a tour of the sumptuous interior (daily from 9 am to 4 pm, and you can reserve online). That of course includes various paintings and murals such as the Allegory of Coffee and Banana (two of the country's agricultural products) and considered one of the most beautiful of its type in the world – they're so proud of this one they even once put it on a bank note. There's also a charming little café for a bite and a sip of the excellent local java.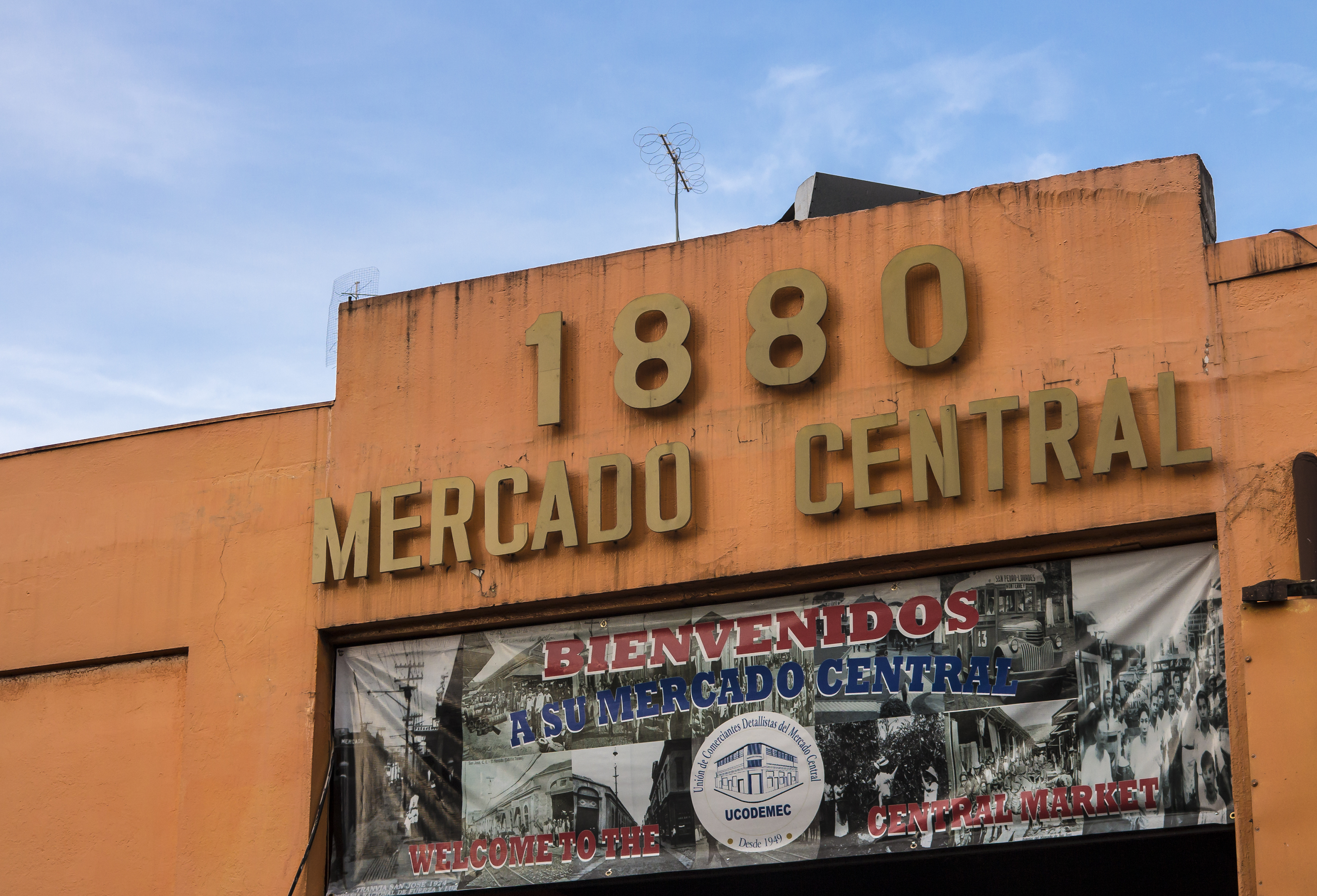 San José Central Market
Downtown's labyrinthine, 140-year-old covered market is an intensely local experience, a warren of more than 200 stands hawking meat, fish, produce, household goods, and occasionally handicrafts. It's also a great place for a cheap and authentic Costa Rican feed in a number of sit-down eateries known as sodas. Keep in mind that the immediate area can be a little dodgy (though not actually dangerous), so watch your bags and wallets. Open daily 8 am to 4 pm except for Sunday.
Avenida Central
Central Avenue is as you might expect San José's main drag, and it's a veritable microcosm of the city, with a plethora of shops, restaurants, street stands, green spaces (where you might catch local musicians doing their thing). Along here you'll also find the Central Bank and a couple of important city squares, the Plaza de los Presentes and the Plaza de la Cultura. Which brings us to…
The Plaza de la Cultura
Strolling around the city, you'll find yourself at Culture Square, its central fountain, and its numerous pigeons more than once. Built in 1973 and remodeled in 1997, it's so named not just because of the National Theatre on one side but a pair of compelling museums underneath: the Numismatics Museum and the unmissable Precolumbian Gold Museum; this territory wasn't the subject of a Spanish gold rush like Peru or Mexico, but there are some exquisite pieces here, along with exhibits about life and society before the Spaniards started colonising this territory in 1524. Down here you'll also find some interesting archaeological exhibits.
So as you can see, it's well worth adding a night or two in San José to your Costa Rica holiday. For great deals on flight – currently from 673 euros – click here.