Many in the wider world know or at least have heard of Spain's most famous dish, paella – one of this country's greatest culinary hits – but there are a multitude of varied regions here with equally varied delicacies of their own that fewer outside its borders are familiar with. I introduced this blog's readers to a half dozen of them earlier this year,  and now I'd like to serve up another five you'll definitely want to look out for when you visit us. Forks up!



Canary Islands – 'Wrinkly' Potatoes



If you're lucky enough to get to Spain's seven sunsplashed isles off the coast of West Africa – Fuerteventura, La Gomera, Gran Canaria, El Hierro, Lanzarote, La Palma, or Tenerife – it won't be long before you come across their iconic local dish, papas arrugás (top). They're made from small new potatoes, irregular in shape and boiled in seawater, skin and all – the high salt content of which gives them their characteristically wrinkled look and texture. They're served with a spicy, typically Canarian sauce called mojo picón (made largely from garlic, pepper, and olive oil) and served as a side dish or by themselves as a starter.
Extremadura – Migas
The name means simply "breadcrumbs" (and its variant, migas del pastor, "shepherd's breadcrumbs), but these are just the starting point. An ancient staple of the Spanish countryside traditionally made from leftover bread in a number of regions (and indeed, in Portugal as well), the consensus seems to be that it's in far-western Extremadura that the best version is made; furthermore, posher versions of this humble dish have increasingly made their way onto even upmarket menus across the country. Here out west, migas means day-old bread soaked in water, fried in olive oil with garlic, peppers, savoury chorizo sausage, and bacon; some cooks will toss in grapes to add a fresh touch. Variations in other regions include sardines in place of meat (Granada) and flour instead of bread  (Almería and Murcia). However they fry 'em, though, they're invariably a plate full of carby goodness!
Asturias – White Bean Stew
In the dialect of Asturias, in Spain's green north, fabes are large, locally cultivated white runner beans that are the stars  in fabada, a hearty stew (not dissimilar to Provence's cassoulet) that's especially popular up here in the cooler months of the year – as well as found on menus all over the country these days. Other ingredients include chorizo, blood sausage, pork shoulder and/or bacon, and they're all simmered for about three hours, yielding a medium thick stew that's usually the main course at the midday meal.
Castile-La Mancha – Pisto Manchego



Hailing from La Mancha, central Spain's arid region most famous for its windmills (and as the setting for Don Quixote), this is another hearty peasant dish, based on fresh farm ingredients similar to those of French ratatouille: eggplant and/or squash, onion, garlic, and peppers stewed in a lovely tomato sauce, then served covered with a fried egg or two on top (ssome versions also add sausages or curred serrano ham. Traditionally it was especially common in spring and summer, though again, these days it's found all year round on restaurant menus throughout much of the country.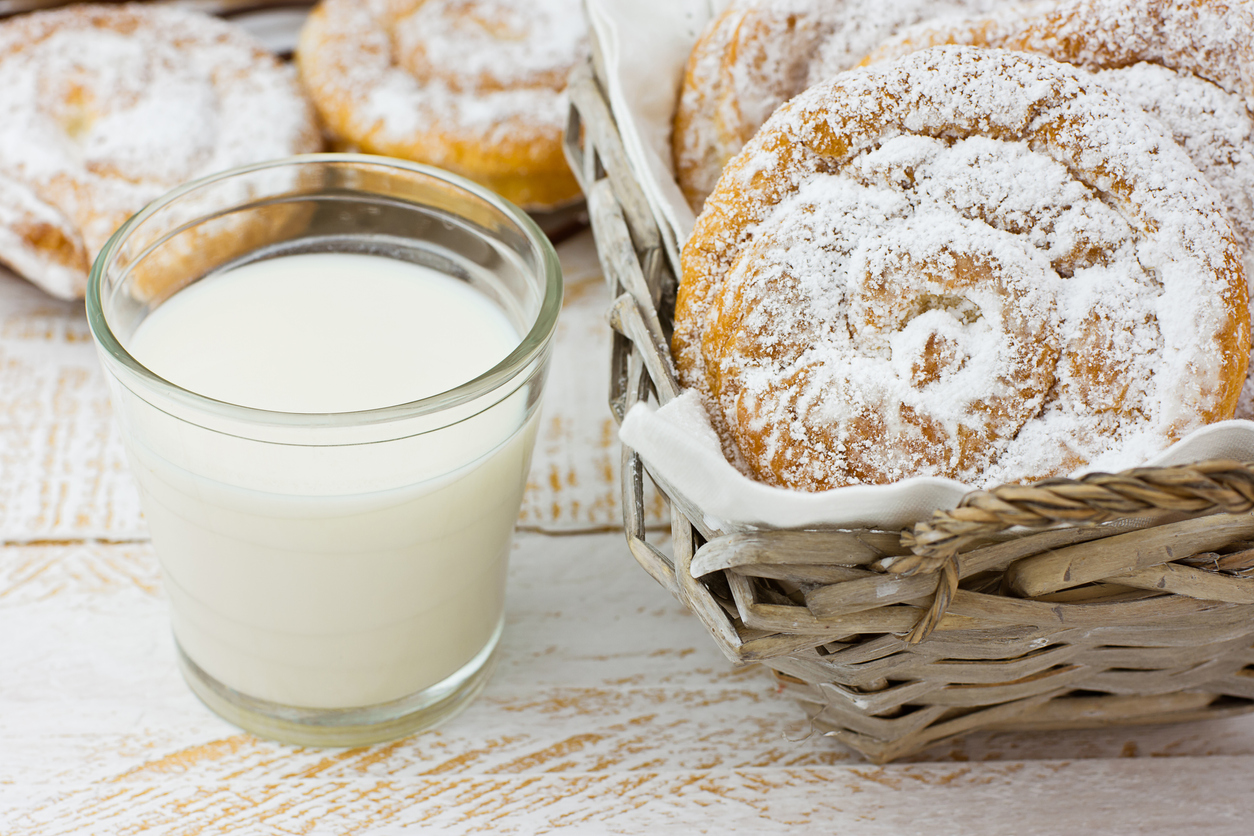 Balearic Islands – Powdered-Sugar Pastry
And of course it's only appropriate to round out this list with pudding – and the lovely traditional ensaïmada pastry of Majorca and its fellow Balearic Islands is another favourite of Spaniards that has made its way into bakeries in some mainland Spanish cities, as well. With origins as early as the 16th century, it's a spiral affair made from wheat flour, egg, sugar, and lard (the word for which in the local dialect of Catalan, saïm, gives the pastry its name), all with a nice dusting of powdered sugar on top. Traditionally that's it, but these days sometimes it also comes stuffed with fillings such as cream, chocolate, nutella, and cabello de ángel (pumpkin preserve).  (For more foodie treats in Majorca's capital Palma de Majorca, click here.)