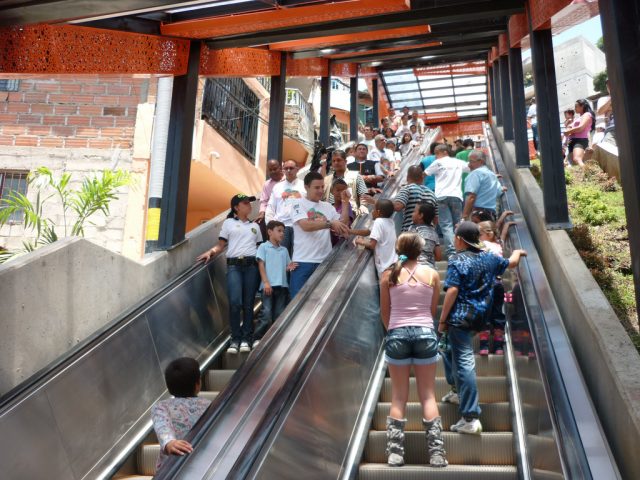 Telemedellín
Most of us deal with escalators all the time – at work, shopping, going out for fun – and while they're a tremendous convenience, don't really think twice about them. But in one major city of South America, they have changed countless lives and helped make large areas safer and more liveable.
Most of you no doubt recall that not so many years ago, Colombia's second largest city was mired in crime and violence fueled not just by the kind of poverty found all over Latin America but also the drug trade and the country's decades-long civil war. In the past decade, however, some groundbreaking urban planning and social initiatives have turned Medellín around, eventually bringing violence down 80 percent. One of these bold, creative initiatives was the Comuna 13 escalator.
Medellín sits in a valley ringed by steep hills, and one of its outlying districts, climbing the western hills in a tangle of cement and brick structures very similar to the famous favelas of Rio de Janeiro. Comuna 13 (aka San Javier, below) is a neighbourhood long largely isolated from the rest of the city because the streets here are mostly too steep for cars and buses – making for alienated locals and even more intractable security issues.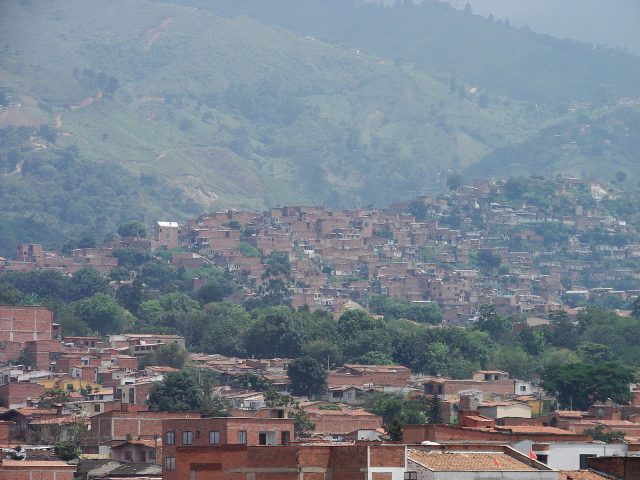 laloking97
But in 2011, after years of arduous planning and construction, one of the world's longest escalators (others can be found in Hong Kong, mainland China, and Washington DC's Metro) finally opened here. In six sections, it's 385 metres (1,263 feet) long, covering a drop of 150 m (492 ft.) equivalent to a 28-storey building, and connecting more than a thousand people a day within six minutes to the city bus and metro system.
The escalator was inaugurated as part of a plan including new parks, libraries, and other facilities, as well as a public cable-car system serving other poor hill communities surrounding Medellín. This complex plan of urban renewal that has become a model for cities across the globe. It's also become something of a tourist attraction (there are even tours of Comuna 13), along with the city's big annual flower festival, the art of locally born Fernando Botero and various other attractions. A unique experience, for sure!
More information: MedellinConventionBureau.com.
Best fares to Medellín from the U.K., from Spain.