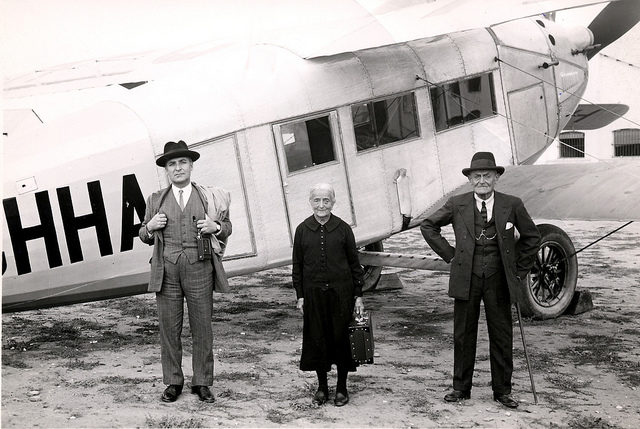 When you reach the age of 90, it's understandable – perhaps inevitable – to look back over your life, take stock, and see how you've changed over all those years. It's not a question merely of nostalgia, but examining our history motivated by the knowledge that understanding where you've been can help you get where you want to be. That's why we've been asking selected Iberia employees to team up with our company's pensioners to exchange impressions and experiences. And it's truly been a fascinating exercise.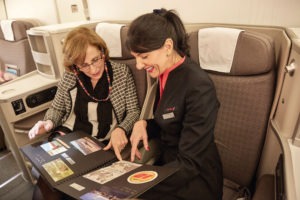 We've recorded some of these conversations in our inflight magazine Ronda, starting in the January 2017 issue with flight attendant Gemma González and retired 38-year veteran Lourdes Arregui (you can read it here). How was Lourdes' first flight? Did she feel some of what Gemma felt, nearly four decades later? Who, over the course of their careers, did Gemma and Lourdes get to meet on board? You'll be fascinated by the stories these consummate professionals have to tell!
And we're keeping the ball rolling in Ronda's February issue, moving into the area of aircraft maintenance in a dialogue between Antonio Jiménez and pensioner Agustín Cordero (read it here). How has the practice of keeping planes in flying condition changed over the decades? Does Antonio know the same techniques Agustín used to use? Do both of them dream about airplanes?
Different generations, but with the same dream fulfilled: flying high with Iberia.