Name: Vanina Emilova
Position: Flight attendant (narrow body)
Nationality: Bulgarian
Residence: Spain
Position and duties
I now work as a flight attendant in the short- and medium-haul fleet. This means I spend most of my time flying to Iberia's main destinations in Spain and elsewhere in Europe. My chief duty is to ensure the welfare and safety of all our passengers, providing them with excellent service aboard.
How did you reach Iberia? And Spain?
I joined Iberia four years ago after completing my studies in tourism management and I was looking for work in that field. I had just moved to Madrid, one of the most beautiful and fun cities I had ever visited.
It's a place where you are welcomed and immediately feel you belong, and it has endless cultural and entertainment opportunities. You always have something planned, no matter what day of the week it is.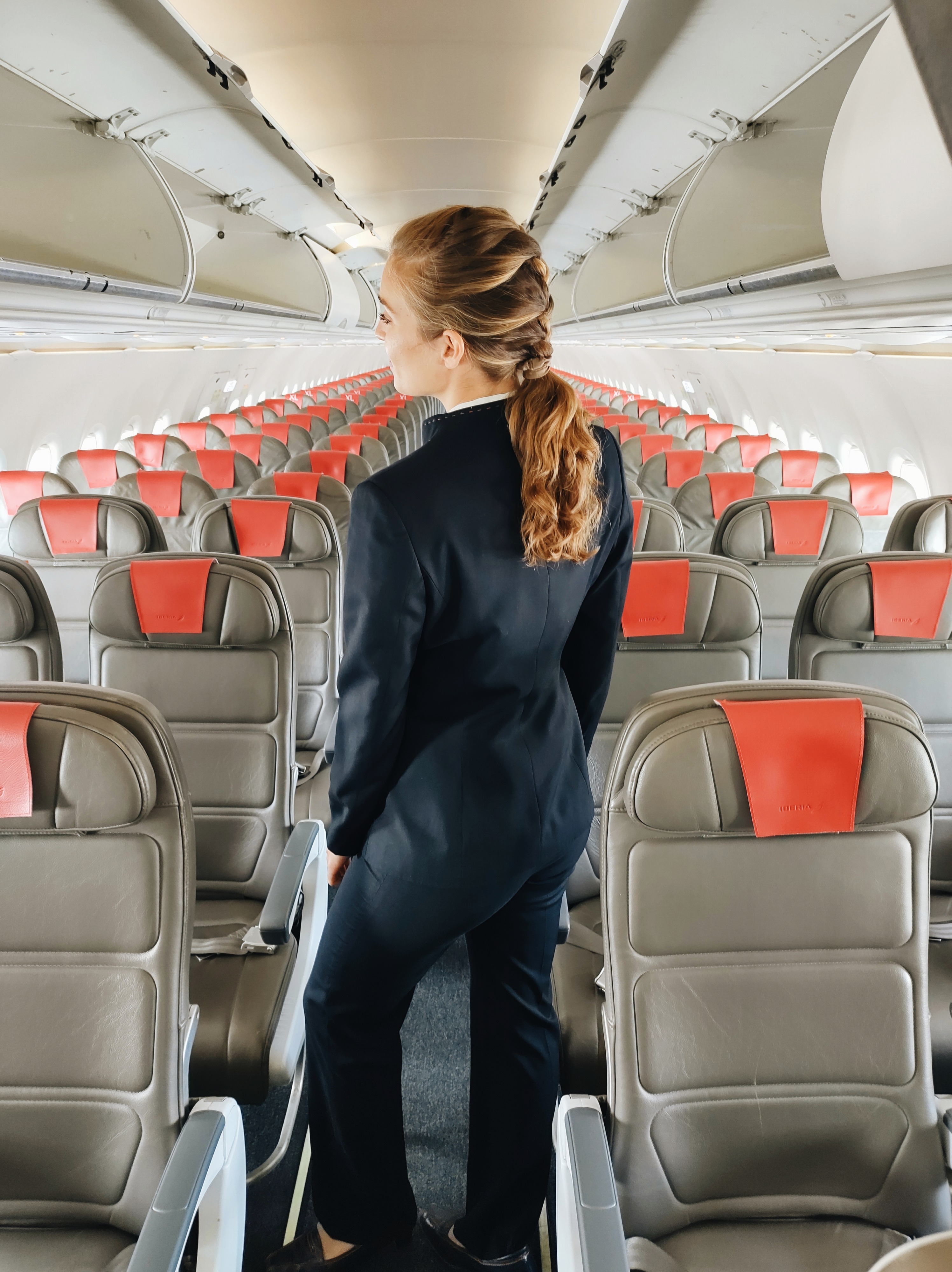 How have you adapted to living and working in Spain?
I've been living in Spain since I was small, though I have happy memories of my early childhood in Bulgaria. I think Spain is a spectacular country, where it's quite easy to fit in both personally and at work.
When you get here you find an enviable climate for a great part of the year, good job opportunities, and charming people who are always ready to help you and make you feel comfortable.
What differences between the two cultures have you observed?
Mainly the climate, and the character of the people. Spain is one of the most popular tourist destinations in the world, thanks to its climate and the number of attractions for visitors.
This means people are accustomed to receiving tourists from all over the world, making Spaniards generally more open and relaxed than Bulgarians.
What impresses you the most about Spaniards?
They are people you can easily get close to. They're always ready for a good time, and very friendly. It's easy to make friends that you can rely on to help with whatever you need. It's hard to feel alone!
I'm also impressed by the typical fiestas that are celebrated all over Spain, like the Fallas in Valencia..
Are there any other Bulgarians in Iberia?
Yes, one is a purser in the short- and medium-haul fleet. She's been living in Spain for many years, and though she's a year younger than I am, she used to work for another airline and has lots of experience.
What's you favourite spot in Madrid?
There are so many! But if I had to choose, it would be the literary district –the Barrio de Las Letras— around calle Huertas.
There you'll find so many unique places like the Desnivel book shop with travel guides to everywhere in the world, and even maps of mountain routes for the more adventurous. And then, a glass of sherry at La Venencia, a classic tavern that serves nothing but sherry from the barrel, and doesn't allow pictures to be taken, in order to preserve its essence.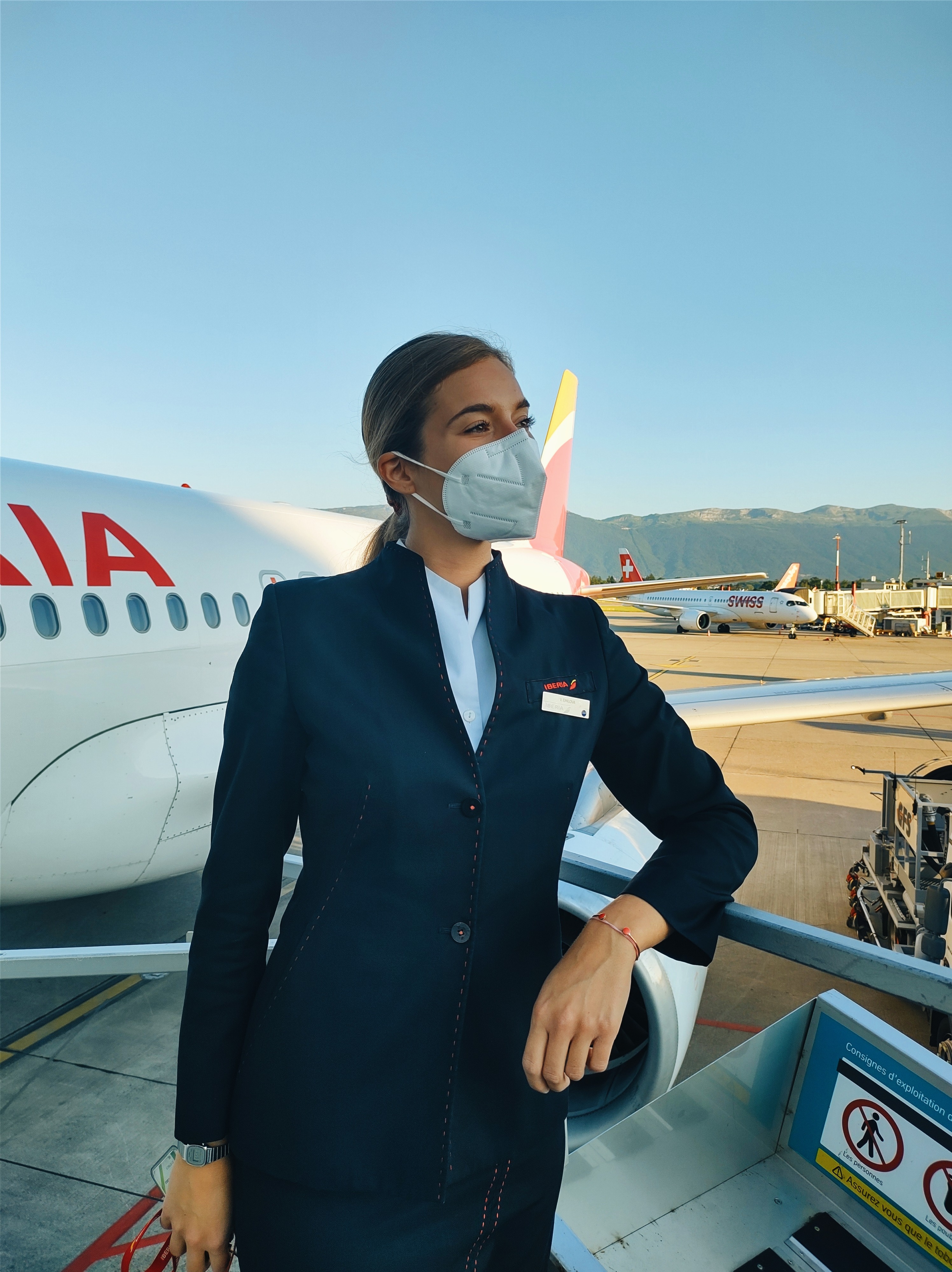 A day-trip you're planning?
To Aranjuez and its palace. It's not far from Madrid and I would love to stroll through the gardens and try some local dishes. –someone has recommended La Tapería Postas.
Your ideal Sunday
My ideal Sunday would begin with a brunch at either Plántate: Better Coffee & Brunch or at Agrado Café, both in La Latina district. Then a wander throught the Rastro flea market looking for one-of-a-kind items and curios, followed by lunch in the Nina Pasta Bar, a traditional Italian restaurant, or perhaps a cheese board and a glass of wine at the La Patosa Tavern. And finally to the Retiro park for a nice afternoon walk.