Spain of course is beloved – by Spaniards just as much as our foreign friends – for its coasts and beaches, from the Costa del Sol down south to Cantabria in the north, from the Balearic Islands in the Mediterranean way out to the Canary Islands off the coast of Africa. And today we're taking you to a lesser known gem on the Med.
Almería is the easternmost province of Spain's vast southern Andalusia region, known for dramatic landscapes such as the Tabernas Desert and the Cabo de Gata Natural Park. It's also home to some wonderful beach spots where, come summer, visitors can combine sun and fun with great amenities and eating. One of its top choices is the town of Aguadulce ("Sweetwater", with a population of just over 16,000), from Almería city and which actually became the first major beach resort of Spain's soon booming mass tourism industry some 60 years ago.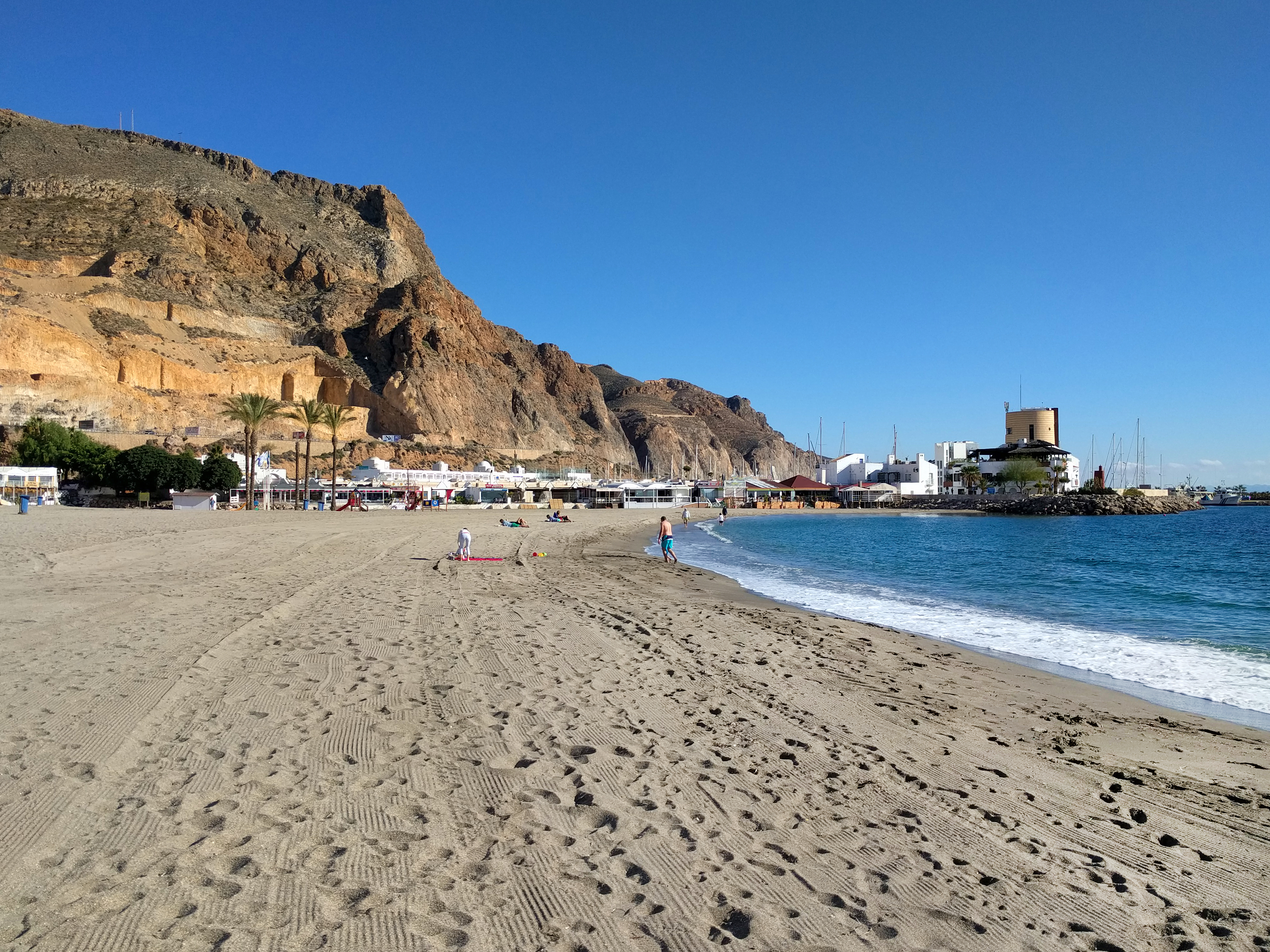 Hitting the Beach
The palm-lined sands here run along the town's entire coastline, nearly two kilometres (a mile and a quarter), from the marina to La Ventilla beach, which is the most popular of the local beaches thanks to its heavier sand (meaning on breezy days it conveniently won't blow into your eyes) and the intense bluish colour and calmness of its waters (with very mild surf), which you can wade into gradually – making this an ideal spot for kids. There's a whole panoply of water sports and outfitters, plus the promenade which runs alongside it is popular with strollers, joggers, bicyclists, and bladers, and is also lined with all manner of bars, restaurants, cafés, ice-cream joints, and souvenir shops.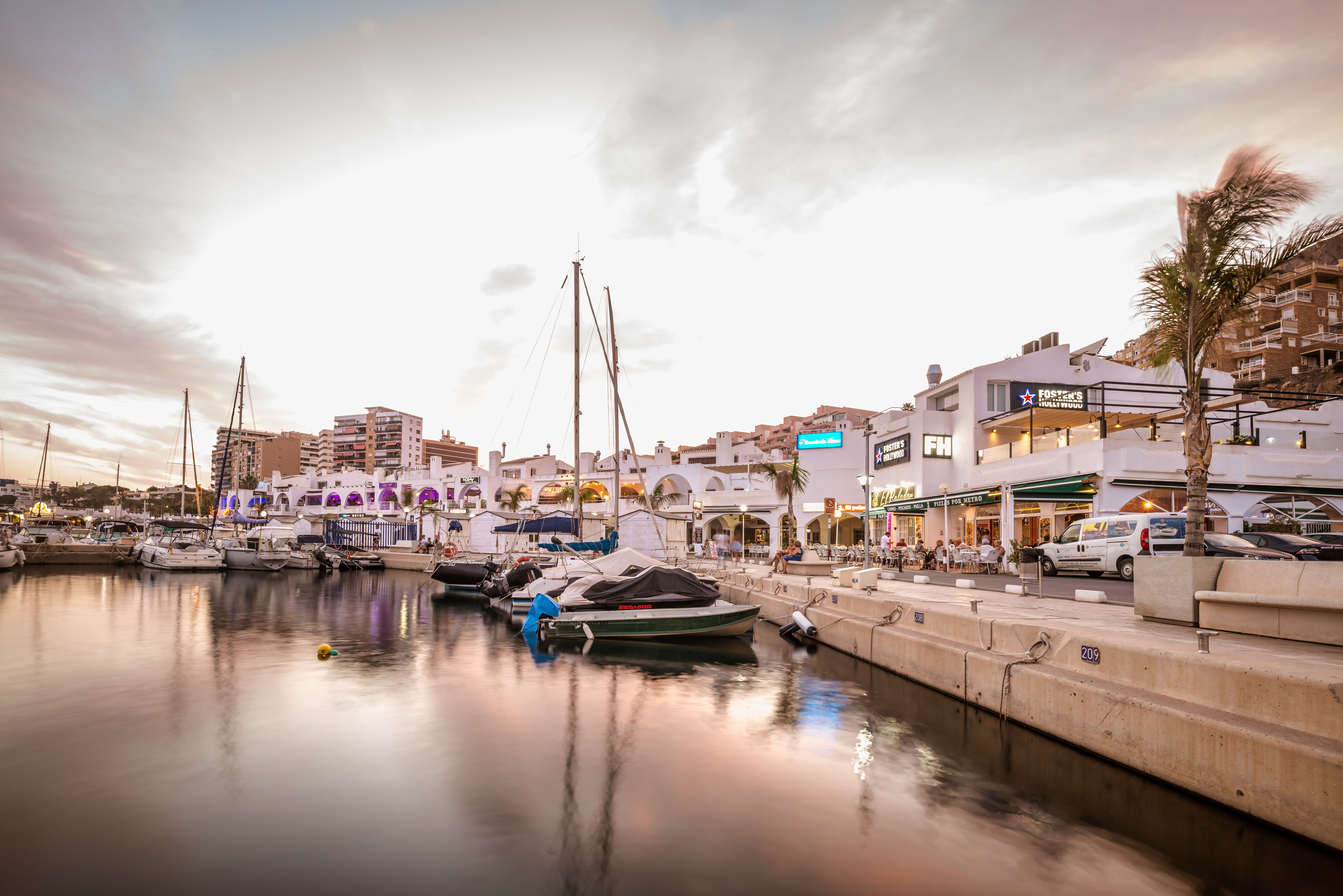 A Marvelous Marina 
A ten-minute drive south, next to Playa Serena in the city of Roquetas de Mar (pop. 92,000), you'll find more of the above – along with hotels, guesthouses, and entertainment venues – at the Puerto Deportivo Aguadulce, which caters to small and medium-size boats and after sundown  buzzes with quite the swinging nightlife.
Fabulous Feeds
Peckish during and after your beaching? In both Aguadulce and Roquetas, you've got hundreds of eateries to choose from from traditional and nouvel tapas to classic Spanish and especially  Andalusian fare, along with a United Nations worth of world cuisine. Fresh seafood is an especially good bet here on the coast, but paella, pasta, pizza, curry, tacos, sushi? You name it!
Even a Spot of History/Culture!
And for the cultural icing on the cake, check out what remains of the oblong Santa Ana Castle in Roquetas, dating back to the 16th century and today the site of concerts and art/photography exhibitions. More impressive still, Aguadulce even has an ancient archaeological site. La Ribera de Algaida (also known as Ribera de Turaniana) is a 13-hectare (32-acre) swath, settled as far back as the 3rd millennium BCE, with elements from the Bronze Age up through the early Middle Ages, when the Moors ruled this part of Iberia.
So does Sweetwater sound pretty sweet? Then haul out your swimsuit and book your flight to Almería!