There may be no snow – and precious little ice skating or hot cocoa – on this lush, tropical Caribbean island, but there's certainly holiday cheer, and lots of it, for a good long time – in fact, Puerto Rico takes pride in having the world's lengthiest season of Navidad (Christmas), around 45 days or so, beginning right after Thanksgiving (meaning the third Friday in November) and lasting through mid-January. Along the way are various festivities, activities, and highlights not to miss. Here are five of them: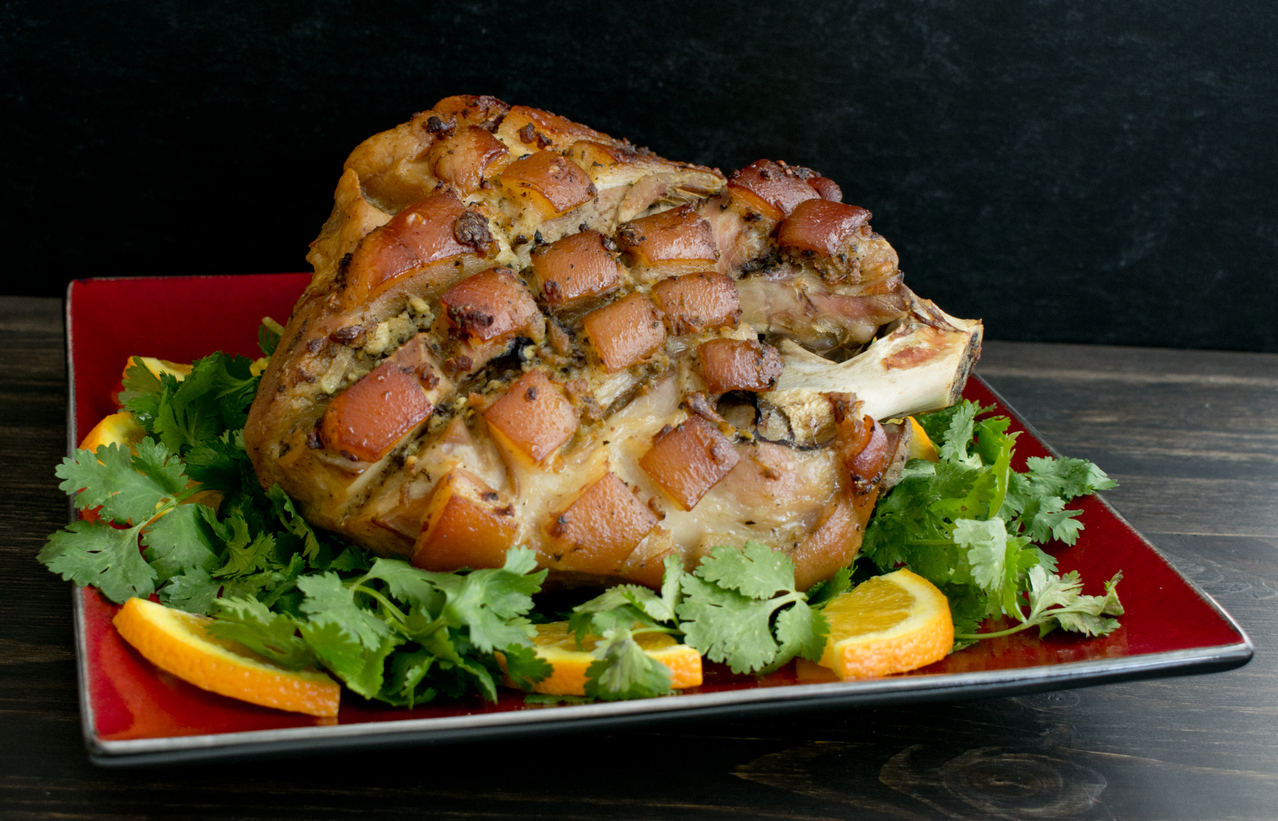 Holiday Feasting
In restaurants you'll find Puerto Rico's classic holiday menu consists of arroz con gandules (rice with pigeon peas), lechón asado or pernil (two versions of marinated roast pork), and pasteles (tamale-like patties of green plantain and meat); typical side dishes include potato or pasta salad and morcilla (rice-stuffed blood sausages). And for dessert, you'll love tembleque, a coconut-flavoured pudding topped with cinnamon; and in place of eggnog, you've got coquito, a thick drink also based on coconut and usually served in shot glasses with a tot of rum. Then for New Year's Eve and day, the dish to eat is asopao (rice soup with chicken, beef, pork, or shrimp).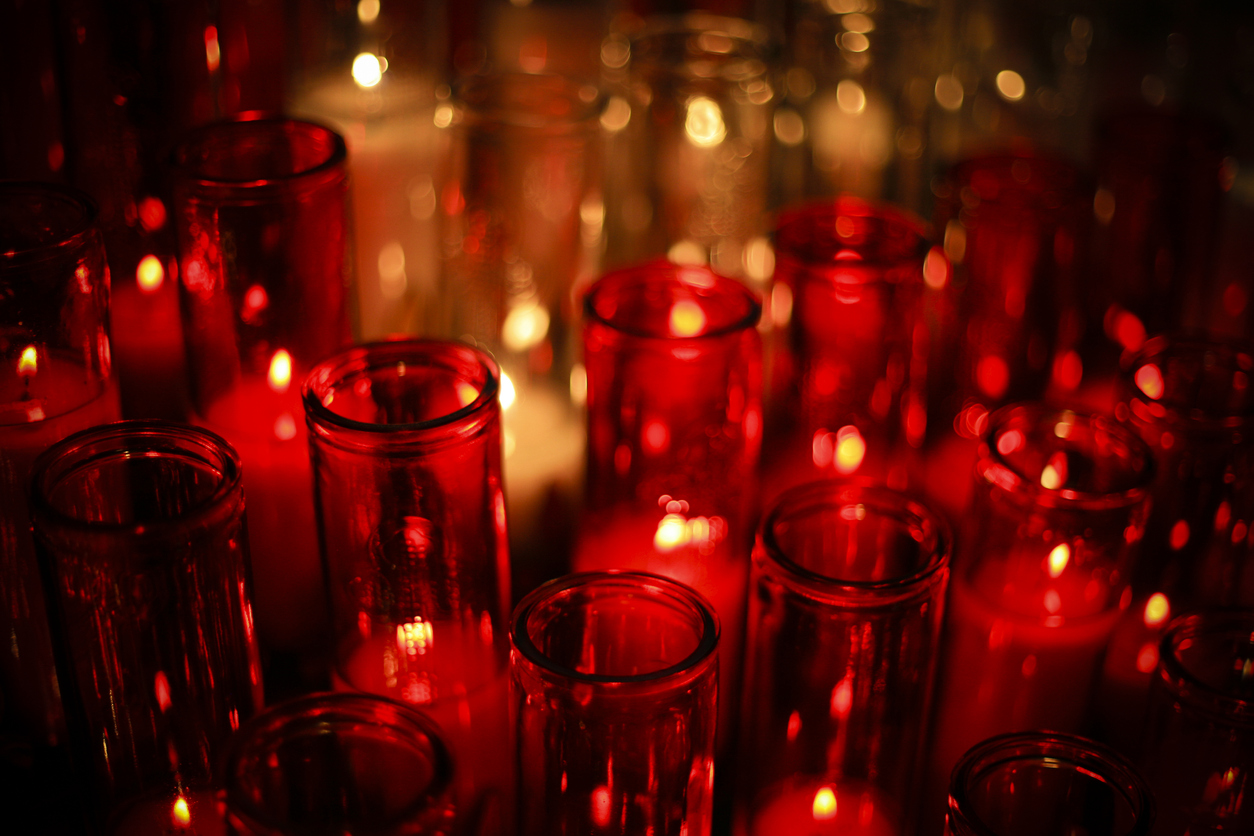 Attending Christmas-Eve Mass
Whether you're a believer or not, it's a cultural experience to see the reason for the season – celebrating the birth of Jesus Christ – at midnight on Nochebuena (Christmas Eve). These misas de gallo ("rooster masses") are held across the island, and some even include re-enactments of the nativity.  Among Puerto Rico's more atmospheric churches are Old San Juan's 16th-century Iglesia de San José and San Juan Bautista Cathedral and the early-20th-century Cathedral of Our Lady of Guadalupe in the island's second city, Ponce.

Partying Hearty on New Year´s Eve
As in many parts of the world, Puerto Ricans love to enjoy gatherings on the cobblestone streets of Old San Juan, where restaurants, bars, nightclubs and dance halls fill with energy throughout the night, and there are plenty of live events and theme parties, as well as fireworks launched over the Condado lagoon and the Puerto Rico Convention Center.
Welcoming the Three Wise Men
As in much of the rest of the Spanish-speaking world, one of the highlights of the holiday season is Ephiphany on 6 January, commemorating the visit to the newborn Jesus in Bethlehem of the Three Kings (aka the Magi, and known in Spanish as the Reyes Magos). And it's the Reyes who bring Puerto Rican kids gifts rather than Santa Claus (though with U.S. influence Santa has of course made inroads on December 25 as well), and they leave shoeboxes of grass or straw under their beds the night before for the Reyes' camels. Reyes impersonators make appearances around the island today; for example, more than 25,000 locals and visitors alike throng to the good-size town of Juana Díaz (20 minutes east of Ponce and an hour or so south of San Juan) to participate in the pageantry around the 137-year-old  Fiesta de los Reyes Magos, with actors playing the Magi Melchior, Caspar, and Balthazar. There's even a museum about them here – the only one of its kind in Latin America – open all year round.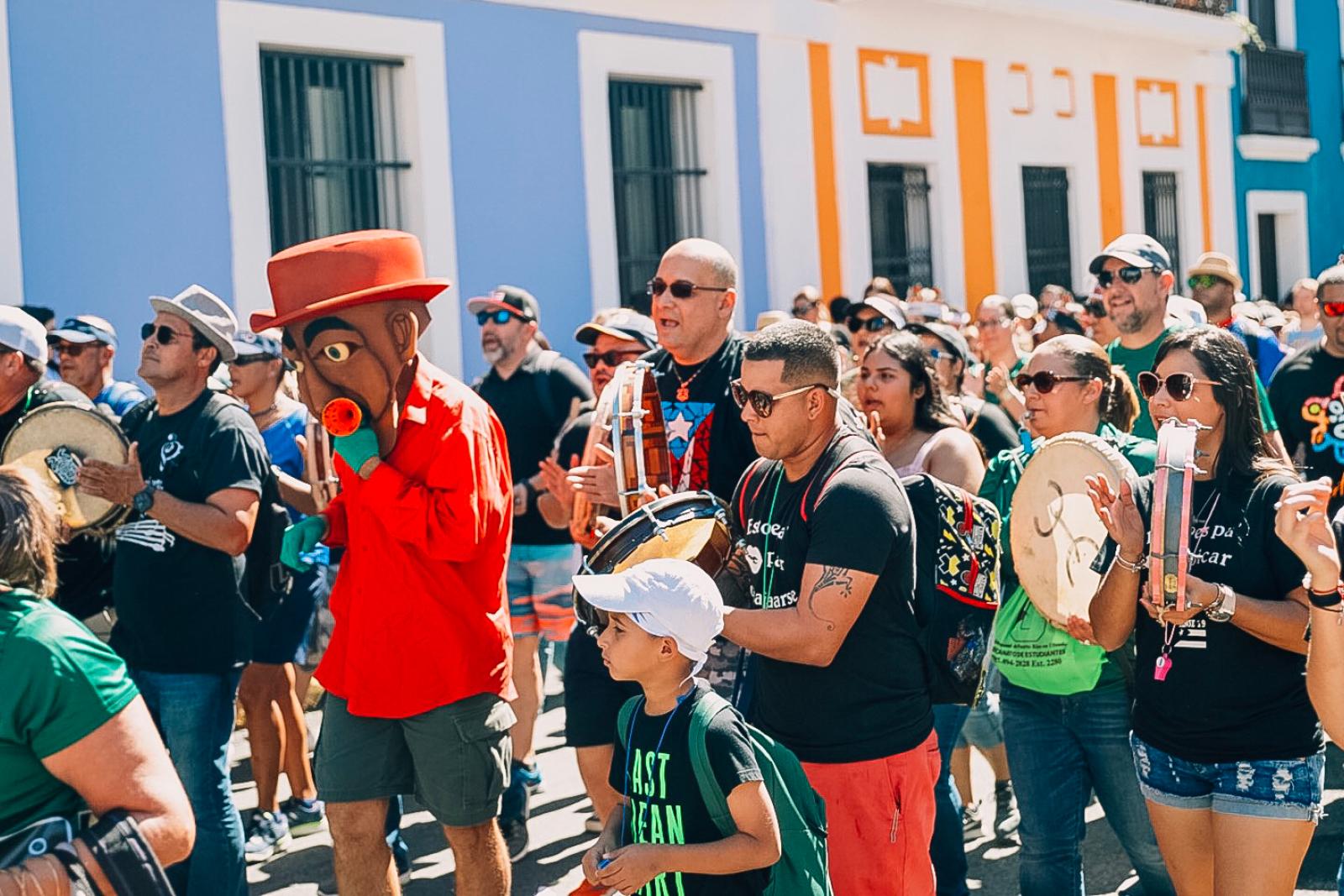 Ringing Out the Holidays at a Big Street Party
Although for most Catholic countries Epiphany marks the end of the Christmas season, here in Borínquen (a popular nickname for Puerto Rico) it's extended by eight more days of octavitas, originally religious celebrations but later secularised and marked by parties and parrandas (like a more festive version of Christmas carolling, including instruments like guitars, tambourines, and maracas), culminating in the Calle de San Sebastián Festival (this season held 13-16 January).
There´s no doubt that in Puerto Rico they know how to enjoy the holidays. If you're one of those people want Christmas to go on and on – well, you know where to go next season.