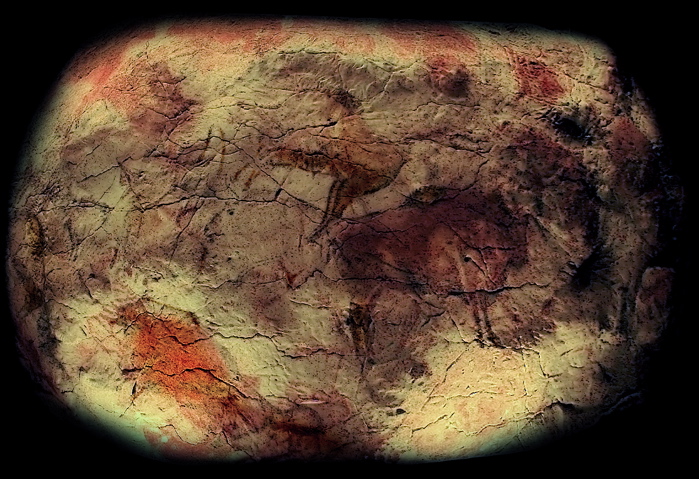 As rich as the recorded history of Spain is, it all adds up to a mere microsecond in terms of human presence on the peninsula that eventually became known as Iberia. Homo sapiens arrived here during the Paleolithic era, some, oh, 1.2 million years back, give or take – including the last stand of the Neanderthals. And that era of what we now call "prehistory" runs up to the early 3rd century BC, when the powerful North African city-state Carthage started establishing footholds on the Iberian Peninsula.
Understandably, there aren't a lot of sites surviving from those incredibly long-ago mists of time, but here's what and where we do know (and keep in mind that for the most part they're inaccessible and/or too delicate for direct public visits, so can only be experienced through visitor centres nearby). Most are in northern regions of Spain, especially the Basque Country, Cantabria, and Asturias.
(Honourable mention, by the way, is due to sites in the Canary Islands which are not BC but are pre-Spanish settlement with Guanche artworks dating to before the Spanish invasion beginning in the early 14th century, such as Gran Canaria's Cueva Pintada.)
Altamira Cave, Cantabria
A half-hour drive west of Santander, outside the town of Santillana del Mar (whose mediaeval old quarter is IMHO one of Spain's most gorgeous UNESCO World Heritage Sites), another such site is one of the world's most spectacular caves – about 1,000 metres (3,280 feet) long – with artifacts as well as dramatic, monochrome and polychrome paintings of animals, human faces, and abstract shapes, dating back nearly 19,000 years (top). It's open to researchers only, though, while the general public can visit a very well done museum nearby where many of them are reproduced as well as material to contextualise it all.
Atapuerca Hills, Burgos
A half-hour drive northeast of Burgos city, key sites in these hills – also a UNESCO World Heritage Site – include an enormous cave called Gran Dolina as well as Sima de los Huesos (Pit of Bones), a 13-metre (43-foot) undergound cave "chimney" with thousands of bones and artifacts. In addition to a couple of museums/visitors centres (the Parque Arqueológico/CAREX near the town of Atapuerca, as well as the Centro Acesos a los Yacimientos/CAYAC just east of the town of Ibeas de Juarros), guided tours to the caves can be booked in both towns. You can also get more information/context at the Museo de la Evolución Humana in Burgos.
Covaciella Cave, Asturias
In the principality's Cabrales region (also famous for its cheese) about 90 minutes' drive from Asturias capital Oviedo, this cave is relatively small (just 40 m/131 ft) cave boasts some great paintings, as well – particularly of bison. And here you can get up close and personal with them.
Ekain Cave, Basque Country
Up in the hill spa town of Zestoa, 50 minute-drive east from Bilbao and a half hour west of San Sebastián, Ekain features 70 animal images – most of them painted – including bears, deer, caprids (goat antelopes), and especially horses.
Pileta Cave, Málaga
In the town of Benaoján, about an hour and a half inland from both Marbella and Málaga city, the paintings along the 500 m (1,640 ft.) of this cave date back to between 28,000 and 8,000 BC, and are mostly of goats, horses, pigs, and cattle. The most important are called "the Pregnant Mare" and "the Fish".
Santimamiñe Cave, Basque Country
Located in the Urdaibai Estuary, a UNESCO Biosphere Reserve near the town of Kortezubi (45 minutes east of Bilbao and an hour and 15 minutes west of San Sebastián), the paintings here date back to circa 13,000 BC). They include a range of animals such as bison, horses, deer, goats and brown bears. There's also some stunning stalactites and stalagmites. Here, too, you have to be content with a visitor centre, but it does have pretty cool virtual tours in 3-D, and there's also access to the archaeological site located at the cave entrance.
Tito Bustillo Caves, Asturias
These several caves near the city of Ribadesella (just over an hour's drive east from Oviedo), are perhaps second only to Altamira in coolness, with a riot of paintings of various animals including horses and reindeer, sometimes even painted on top on one another – dating to 10,000 to 22,000 BC. A trio of particularly interesting features; one representation of a whale (highly unusual in prehistoric art); a chambre with anthropomorphic figures; and another depicting specifically human female vulvas. An engaging visitors' centre complements it all.
photo | José Manuel Benito