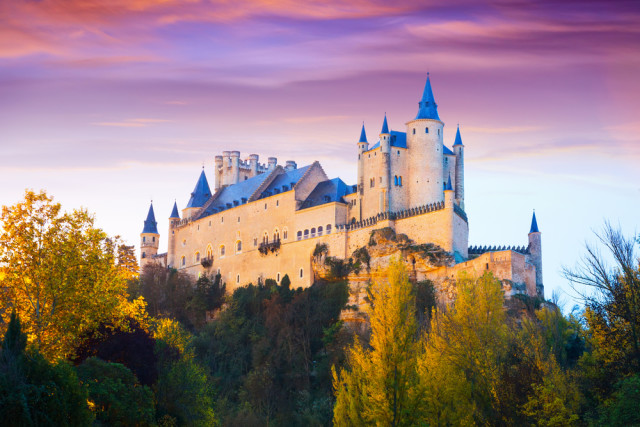 Spain is blessed with some of the world's most remarkable sights and experiences, thanks to its many millennia of human presence, stretching back into the mists of prehistory. There are literally thousands of jawdropping sites and buildings dating all the way back to many centuries BC. But since most holidaymakers don't have unlimited time and resources to explore them all, I feel the following ten are the ones everyone should make their travel priorities. (If you feel I've left any out, please let us know in the comments below!)
And now, drum roll please…in alphabetical order…
Alcázar Palace, Segovia
Of the myriad castles in Spain, this picturesque, 12th-century pile perched on a cliff (top) just over an hour's drive north of Madrid is perhaps the most iconic. In fact, this UNESCO World Heritage Site – which by the way started out as a Moorish fortress – impressed Walt Disney so much it became one of the models for Cinderella's Castle at the Disney theme parks.
Alhambra Palace, Granada
The apex of Moorish civilisation (711-1492) in Iberia along with the next-door Generalife palace, this sprawling, fairytale complex on a hill overlooking the atmospheric city of Granada – a maze of courtyards, fountains, porticoes, and salons – is truly like Scheherezade's 1,001 Nights come to life.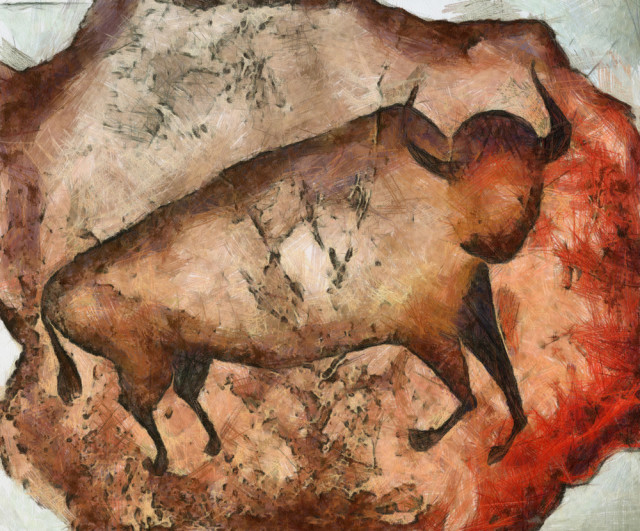 Altamira Cave, Cantabria
Outside the beautifully preserved mediaeval town of Santillana del Mar and a half-hour drive from Santander, this 300 metres (984 feet) of twisting passages and chambres is home to dramatic Paleolithic cave paintings done over the course of 20,000 years. Major caveat: these paintings are so delicate that only a few researchers are admitted, with the general public limited to very well done museum nearby where many of them are reproduced.
Burgos Cathedral
Grand cathedrals are also a Spanish speciality, and there are many that vie for title of grandest – León, Santiago de Compostela, Palma de Mallorca, Seville, Zaragoza, Toledo, and on and on. But this 13th-century beauty in Burgos, the heart of Old Castile, is perhaps the country's quintessential Gothic masterpiece, and the only Spanish cathedral to be designated an independent UNESCO World Heritage Site.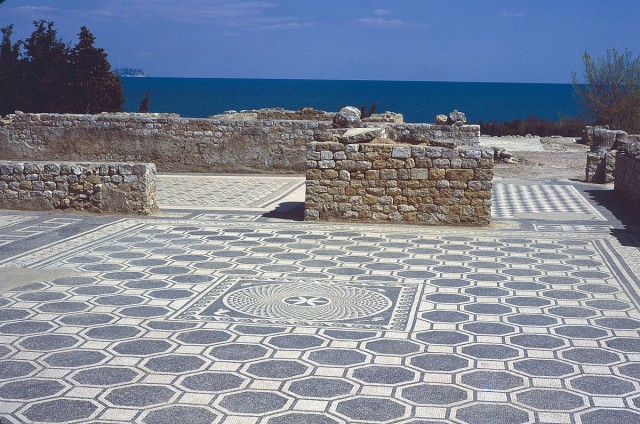 Empúries Ruins, Girona
Also known by its Spanish name Ampurias, this archaeological site on the coast of Catalonia's Alt Empordà is (today the province of Girona), I feel, especially extraordinary because of the way it brings together much of Iberia's earliest history. Founded in 575 BC by Greek colonists from Phocaea on the Anatolian coast, then later occupied by the Romans (and also includes paleo-Christian churches). Truly amazing to behold.
Great Mosque, Córdoba
Another key landmark of Al-Andalus (Moorish Spain) is totally unique in the world because of its dramatic interior, a fantastic forest of columns and striped arches; a dazzling mirhab (prayer corner); and in the centre of it all, a Catholic church carved out of the forest (in fact, this is no longer technically a mosque but Córdoba's official cathedral). Another memory that will stay with you for many years.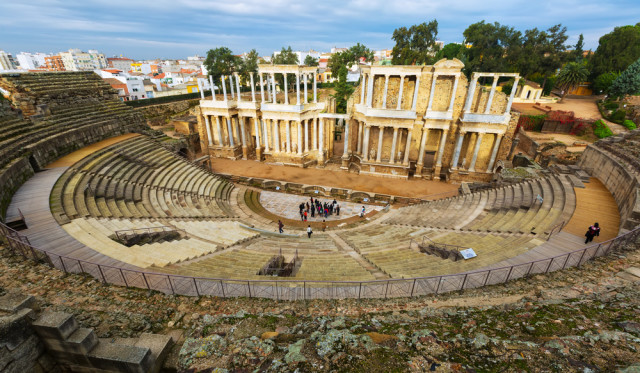 Roman Theatre, Mérida
There are a fair number of impressive remnants of Roman Hispania – including, for example, the aqueduct of Segovia and the amphitheatre of Tarragona – the theatre of Emerita Augusta (present-day Mérida, in Extremadura) dating back to the late 1st century AD is particularly special because of its dramatic backdrop, and the fact that it's part of the country's most extensive Roman archaeological site, as well as regularly hosting performances today.
Sagrada Família Basilica, Barcelona
Another unique site indeed, the Art Nouveau/Modernist masterpiece broke ground under its designer, Antoni Gaudí, all the way back in 1882, and although the "Expiatory Temple of the Holy Family" is still some 30 percent unfinished, it's consecrated and regularly conducting masses. Even apart from that, visiting is a magical experience, from the soaring interior spaces to the basement museum and the views from the dripping-candle-wax towers.
And, my goodness, there are so many more I could mention if I had the space – to name just a few, the Giralda Tower and Real Alcázar Palace in Seville; the hanging houses of Cuenca; the Celtic settlements of Galicia; the Romanesque churches of Asturias; the white towns of Andalusia; and entire old city quarters such as Toledo's and Ávila's. But one way or another, they all get love in this blog!
So what are you waiting for? Best Iberia fares to Spain from the U.K., from the USA.

photos | Iakov Filimonov, HJPD, siloto,