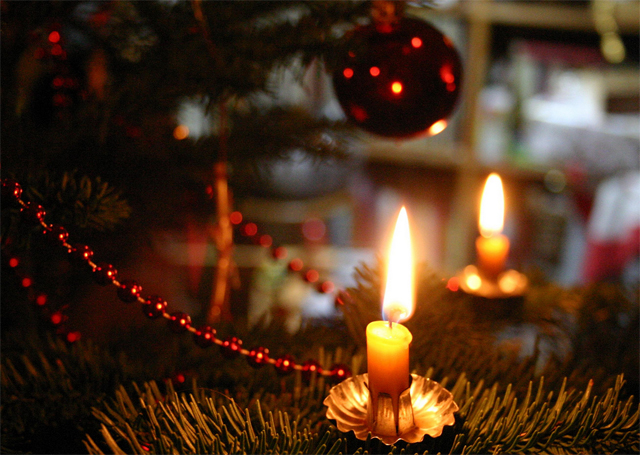 Christmas dinner. It's a hallowed tradition, one that like few others brings families together for an evening of old-fashioned good food, good cheer, and hopefully, no smartphones. Did you know, however, that in much of Spain as in Latin America, the big holiday meal is eaten not on Christmas Day, but rather on Christmas Eve?
If you travel to Spain around this time of year, or find yourself on Christmas in Latin America, it would be a special treat indeed to get yourself invited to a friend's place for Nochebuena, as this grand family feast is known. It's celebrated differently in each country, too, with each culture adding its own local flavor to this happiest of holidays. Here's a quick guide to what you can expect in some of Iberia's destinations:
On the eve of Christmas in Spain, families celebrate the birth of Jesus Christ with a traditional dinner that may include seafood, roast suckling pig, lamb, turkey, or ham, with the meat of choice varying from one region to the next. It's all washed down with wine, sidra (sparkling apple cider) and cava (Spanish sparkling wine, similar to Champagne). For dessert, tasty turrón (nougat bars in several flavours), mazapán (marzipan) and polvorones biscuits round off the experience. More religious families will proceed to the misa del gallo (rooster mass) at midnight, so named for the traditional belief that a rooster was the first animal to witness the birth of Jesus and announce it to the world.
Meanwhile, in Mexico, you may come across the traditional posadas, re-enactments of Mary and Joseph's search for lodging, complete with singing of litanies, rosaries, and (of course) piñatas. Expect to celebrate with fruit punch, buñuelos, tamales, and other goodies, and do not expect to get to bed early.
In Colombia, Ecuador, Peru, and other parts of Latin America, elaborate Nativity scenes are the thing, as well as the usual and by now thoroughly international Christmas trees. The family dinner will likely feature turkey, apple sauce, salad, hot chocolate, Champagne and, surprisingly, panettone, a cake also typical of Italy on this occasion. In Venezuela, locals add hallacas, a delicious twist on tamales, to the menu. Christmas carols and Midnight Mass will wrap up the festivities.
Regardless of where you find yourself on Nochebuena, the greatest Christmas gift of all for you may well be the discovery of a cultural and culinary experience that broadens your appreciation of your destination. ¡Feliz Navidad!