Argentina´s capital and largest city, Buenos Aires, (pop. 3.1 million, metro area nearly 16 million) is without a doubt one of Latin America´s most exciting, packed with culture and history along with great dining and nightlife. And here are our picks for its top five allures not to miss: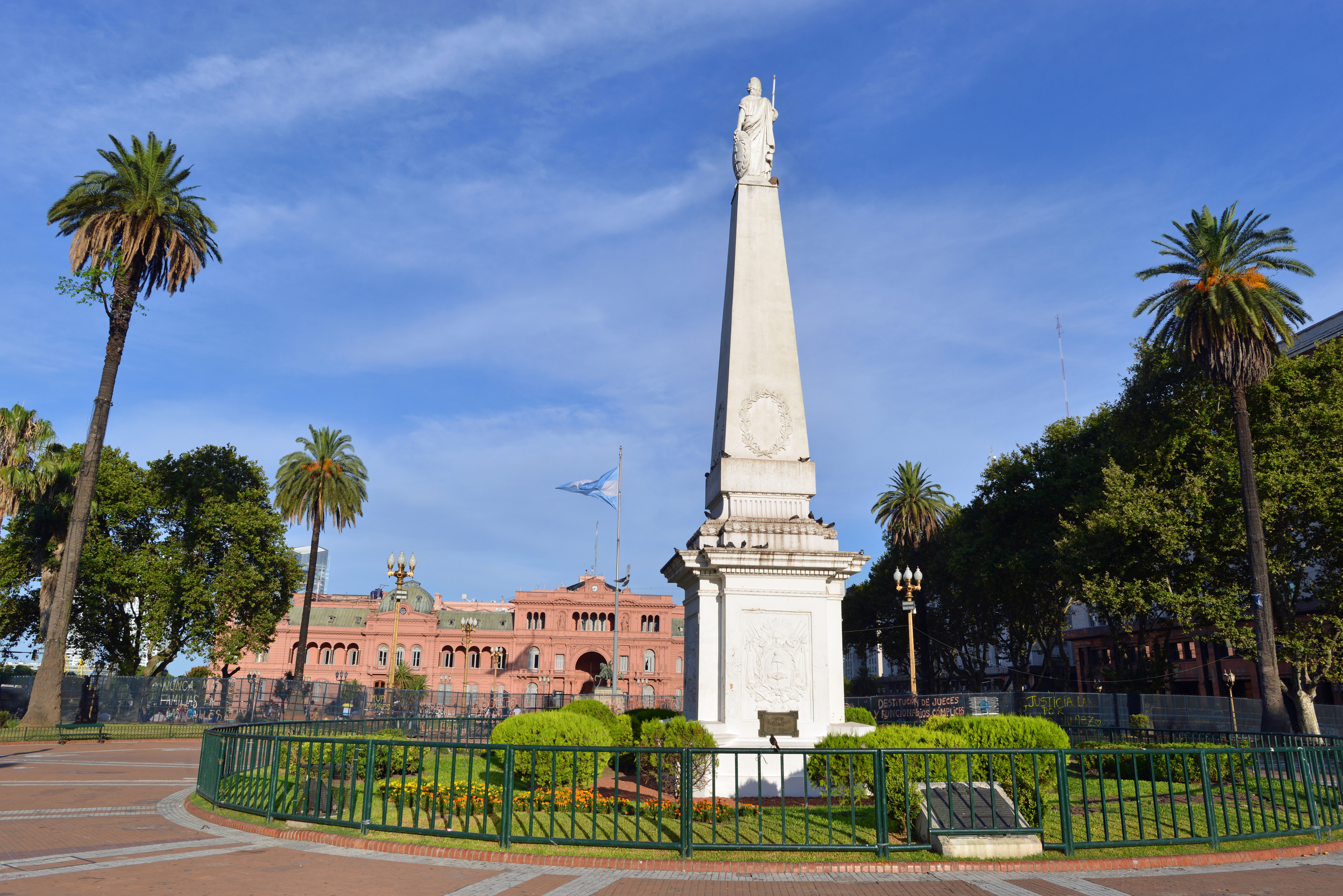 Part of the downtown core known as the microcentro and named after the 1811 ¨May Revolution¨ against Spanish colonial rule, it was inaugurated in 1884 on the site of the previous Plaza Mayor dating back to 1540.
Traditionally considered the historical and social epicentre of Buenos Aires, the Plaza de Mayo is the site of some of the city´s most outstanding landmarks, including the 19th-century Casa Rosada (¨Pink House¨, the presidential palace), the old city hall (1914-2015), the Metropolitan Cathedral (1791), and the Cabildo (the seat of the colonial-era viceroyalty, dating back to 1610 and now housing a pair of museums of 18th- and 19th-century history).
Fun fact: until the middle of the 19th century, many locals didn´t like going near the cathedral because they believed that spirits roamed in an adjacent area known as the Hueco de las Ánimas (¨Hole of Spirits¨), an open field which disappeared with the construction of the first Colón Theatre opera house (see also below) in 1857.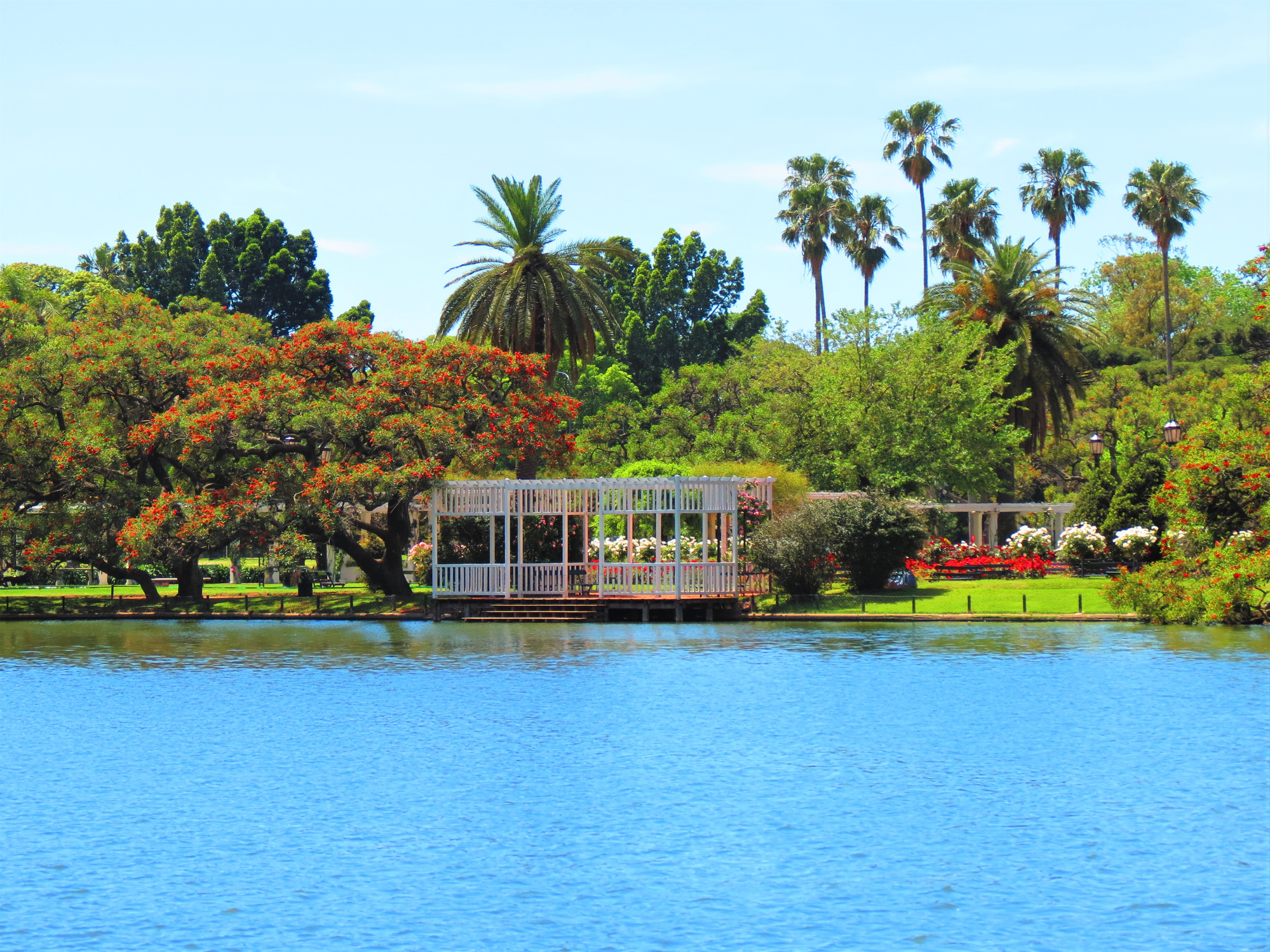 Officially called the Parque Tres de Febrero (Third of February Park, named after the date of the 1852 overthrow of a dictator, Juan Manuel de Rosas), this is BA´s pre-eminent green space, extending over 400 hectares (some 989 acres) in the northerly Palermo neighbourhood. Its highlights include a rose garden with more than 14,000 bushes, an Andalusian-style patio, and a beautiful lake. There´s also a white bridge from which to contemplate all the lovely,  leafy greenery around you. Activities include taking a boat ride on the lake, savouring  typical Argentine cuisine, and visiting the ¨Garden of Poets¨, a corner where you will find several busts which pay homage to history's greatest.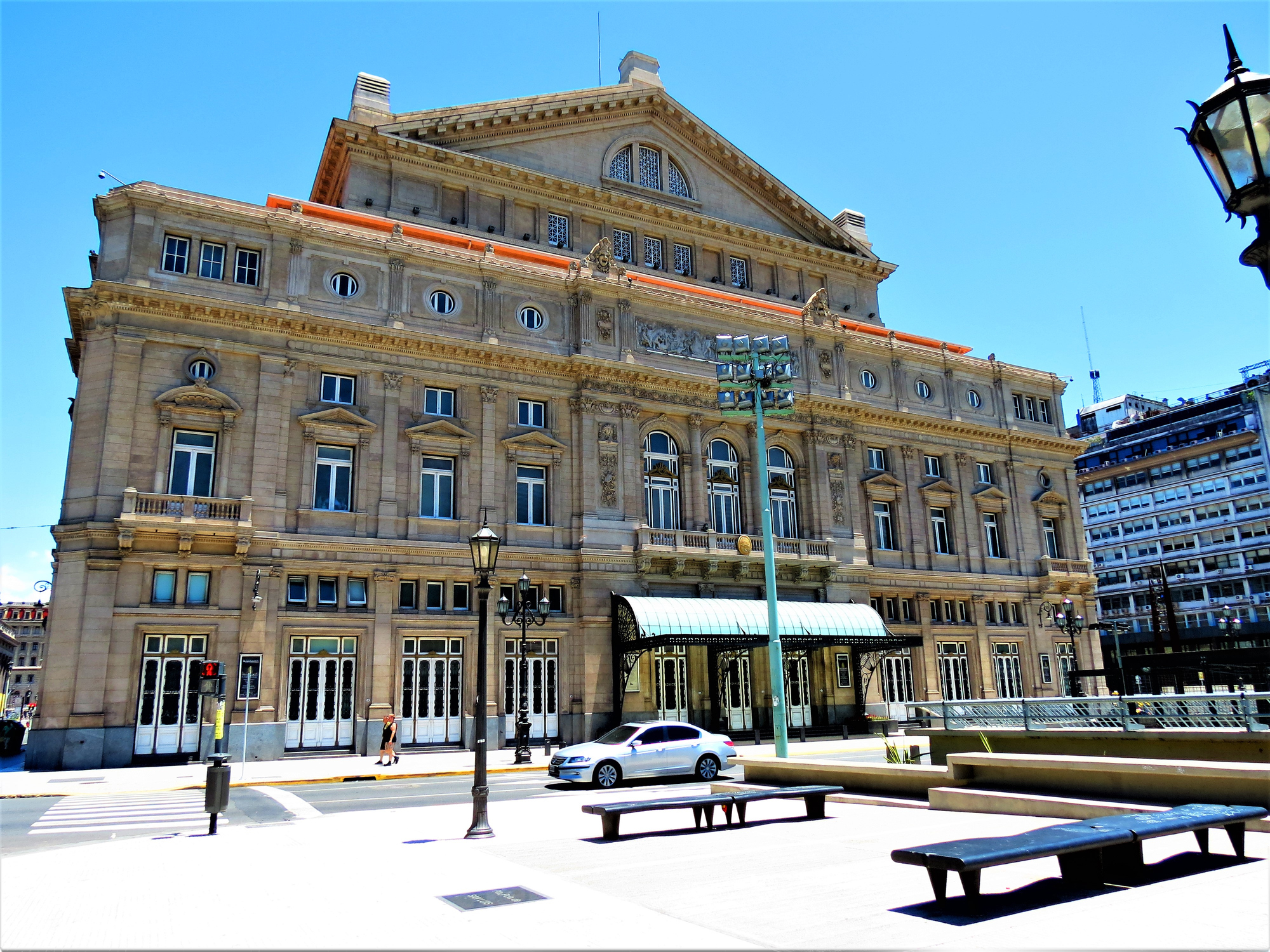 Located downtown on the Avenida 9 de Julio, one of BA´s most important thoroughfares, the Teatro Colón (named after Christopher Columbus) is considered one of the world´s most distinguished and important opera houses, on a par with Milan´s La Scala, the Paris Opéra, the Vienna Opera, Covent Garden in London, and the New York City´s Metropolitan. This is thanks to its superb acoustics (reckoned by some experts as the world´s best for opera) as well as its handsome architecture – the horseshoe shape of the auditorium, as well as the rich fabrics, woods, and marble used within, are what give it both great beauty and enviable sound conditions.
Inaugurated in 1908 on the site of a previous opera house with the Giuseppe Verdi´s Aída, after an illustrious 97-year history of bringing high culture to Porteños the Colón closed for refurbishment in 2005 and reopened its doors in 2010. Nowadays it remains a cultural lodestar  for not just opera but also the symphony and ballet. And whether or not you care to attend one of its performances, or are here out of season, you can take a 50-minute guided tour of its sumptuous interior.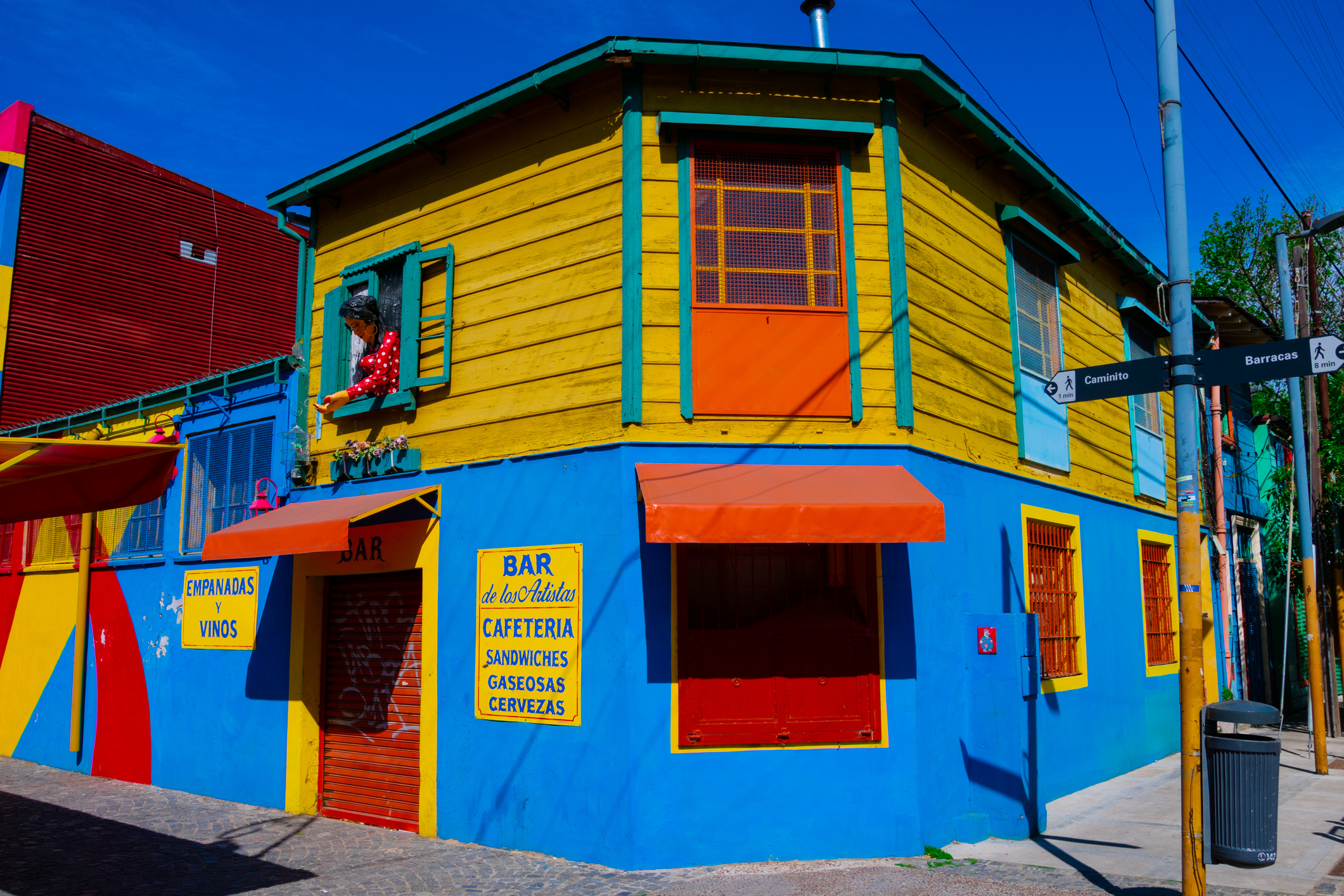 Tango A-Go-Go in Caminito
In the city´s southeast, near the River Plate port, this street in the La Boca neighbourhood (whose name translates as ¨the little walkway¨) has become a tourist attraction both because of its riot of multicolour 19th- and early-20th-century buildings as well as its status as a centre for that quintessential Porteño art form, the tango. Created in the late 1950s after a railway along here shuttered and named after a famous 1926 tango song, it´s only about 150 metres (less than 500 feet) long, but is posiitively packed with vibrant visuals and music. You can see couples dancing on the cobbled street and browse an artisans´ market for artwork and handicrafts. A truly charming and very local experience!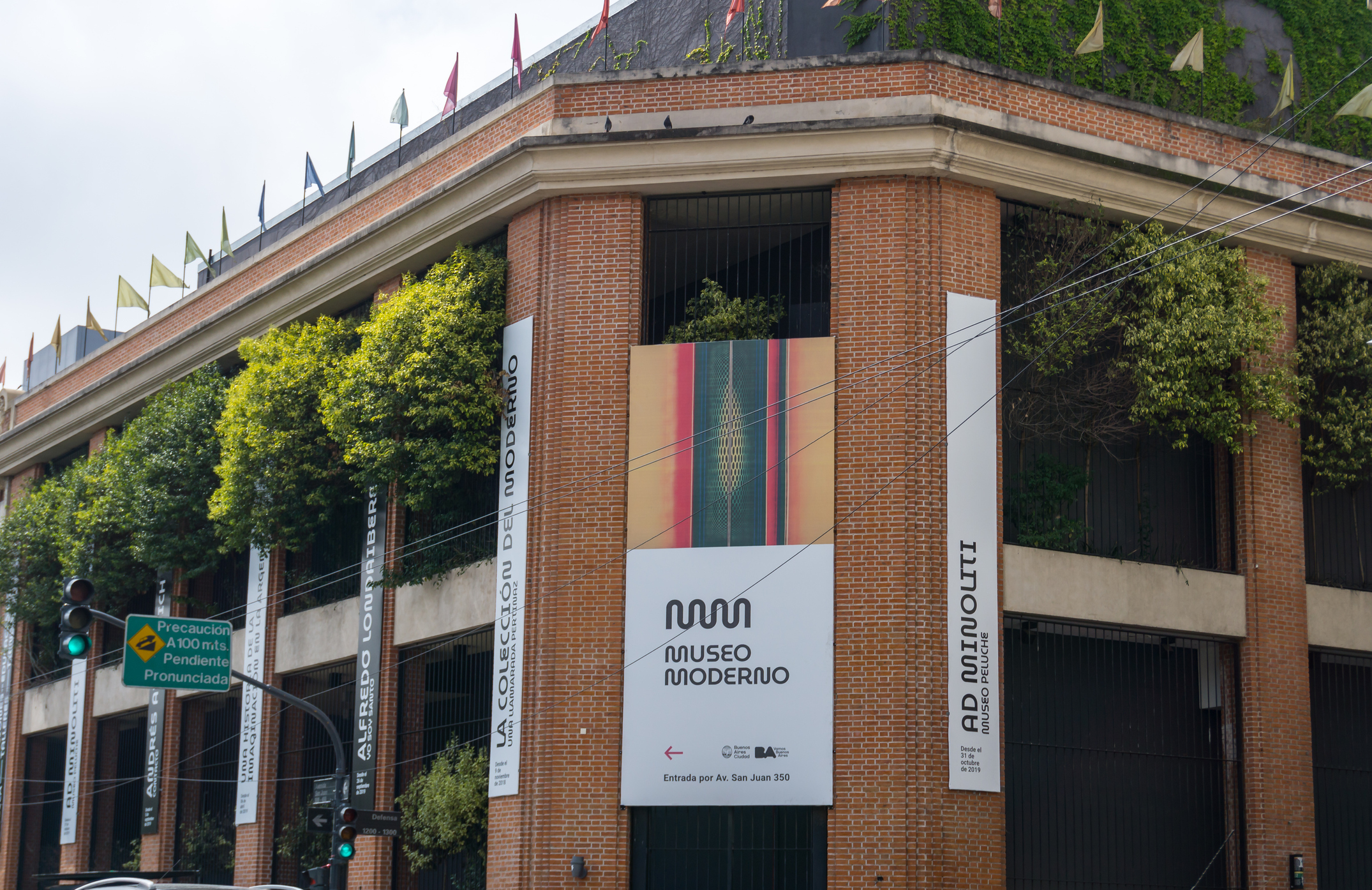 Housed in a former tobacco warehouse in another picturesque neighbourhood of cobblestone streets (and famous for its open-air antiques/flea market), San Telmo, this dynamic institution was created in 1956 thanks to 31-year-old lawyer and art critic Rafael Squirru, whose passion for culture led him to become one of the main promoters of Argentine art, opening the doors to the avant-garde artists of his day to the rest of the country and the world at large. Hosting rotating exhibitions as well as a large permanent collection, it´s home to more than 7,000 modern artworks, especially of Argentines such as Antonio Berni, León Ferrari, and Luis Felipe Noé, but also quite a few from neighbouring Uruguay in addition to various international stars including Marc Chagall, Salvador Dalí, Paul Klee, Henri Matisse, Joan Miró, and Pablo Picasso.
Images |  Elijah-Lovkoff ; andyKRAKOVSKI ; Natalia SO ; cristianl ; Gabriel Pacce ; Diego Coppola