When most non-Spaniards think of Granada, the "Arabian Nights" fantasy of the Alhambra and next-door Generalife spring most readily to mind, whilst beaches in Andalusia usually conjure up visions of the Costa del Sol.
But beach cognoscenti know that about an hour south of Granada city, the province also has its own "Costa Tropical" (also known as the Costa Granadina), just 75 kilometres (47 miles) long, whose small towns are largely free of overbuilt urban sprawl and whose calm, crystal clear waters are perfect for a sunny, sandy getaway this summer. And here's a quick look at four of its sweetest strands: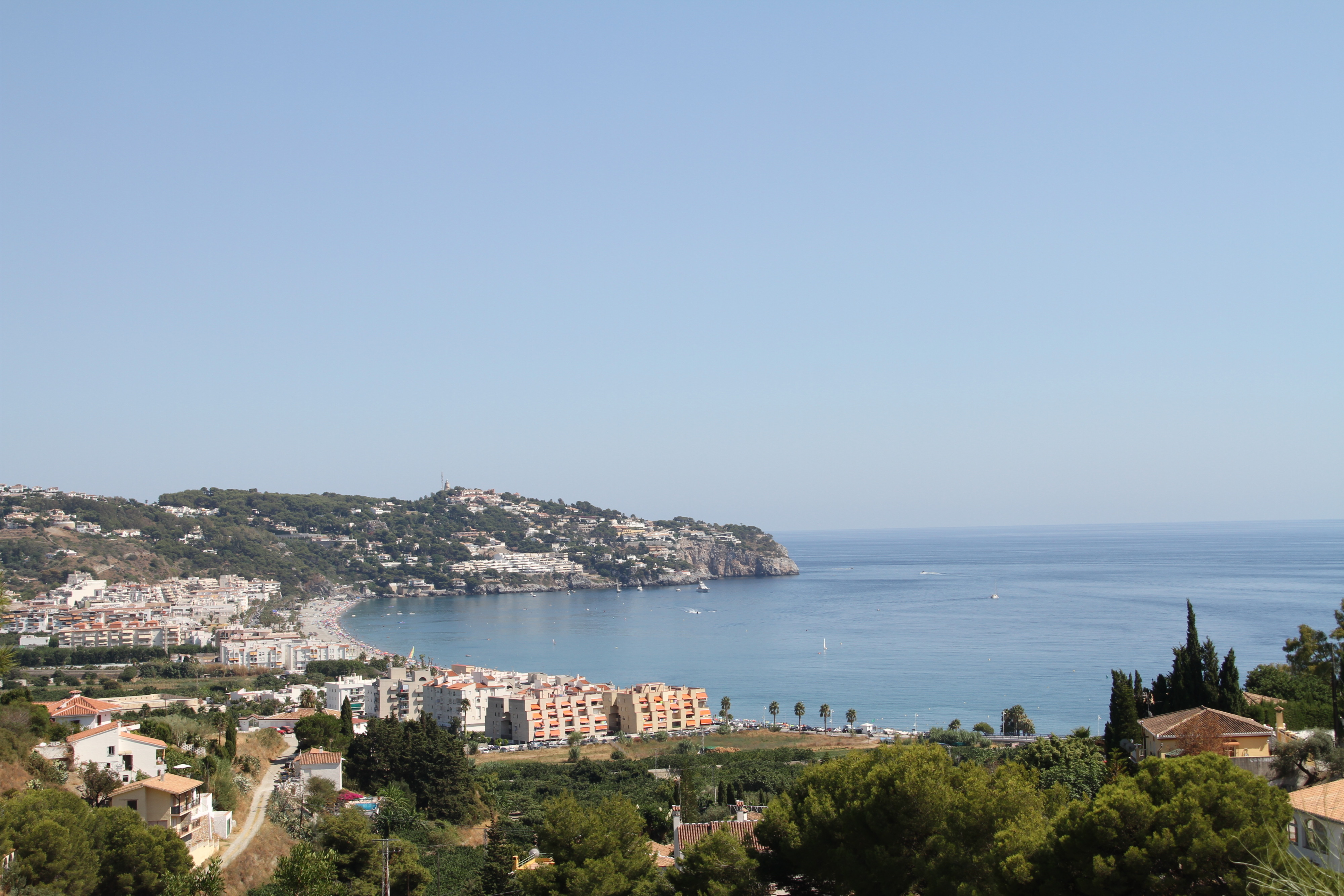 Playa de la Herradura
Herradura means horseshoe, and that's the shape of this bay, stretching from Punta de la Mona to the cliffs of Maro-Cerro Gordo, which make for an impressive backdrop. Located in the town of Almuñécar (population a bit over 26,000), this 2km (1¼-mi.) stretch of dark sand is one of Granada's most popular beaches, especially with windsurfers and divers (who especially love exploring the various local underwater caves).
And along its extensive seafront esplanade you'll find a plethora of chiringuitos (beach bars and restaurants) with a wide range of Spanish and international eats (as well as local classic such as espetos de sardina, charred and skewered whole sardines); one of the best known is the Chiringuito de Joaquín (which by the way also serves a mean paella on Sundays year round).
The town itself also offers some interesting attractions, including the Castle of San Miguel, dating back to Roman times; an archaeological museum located in the crypt of an ancient Roman temple; an ancient Roman aqueduct and fish-salting factory; a water park; an aquarium; a bird sanctuary; and various activities including horseback riding, hiking, biking, and more.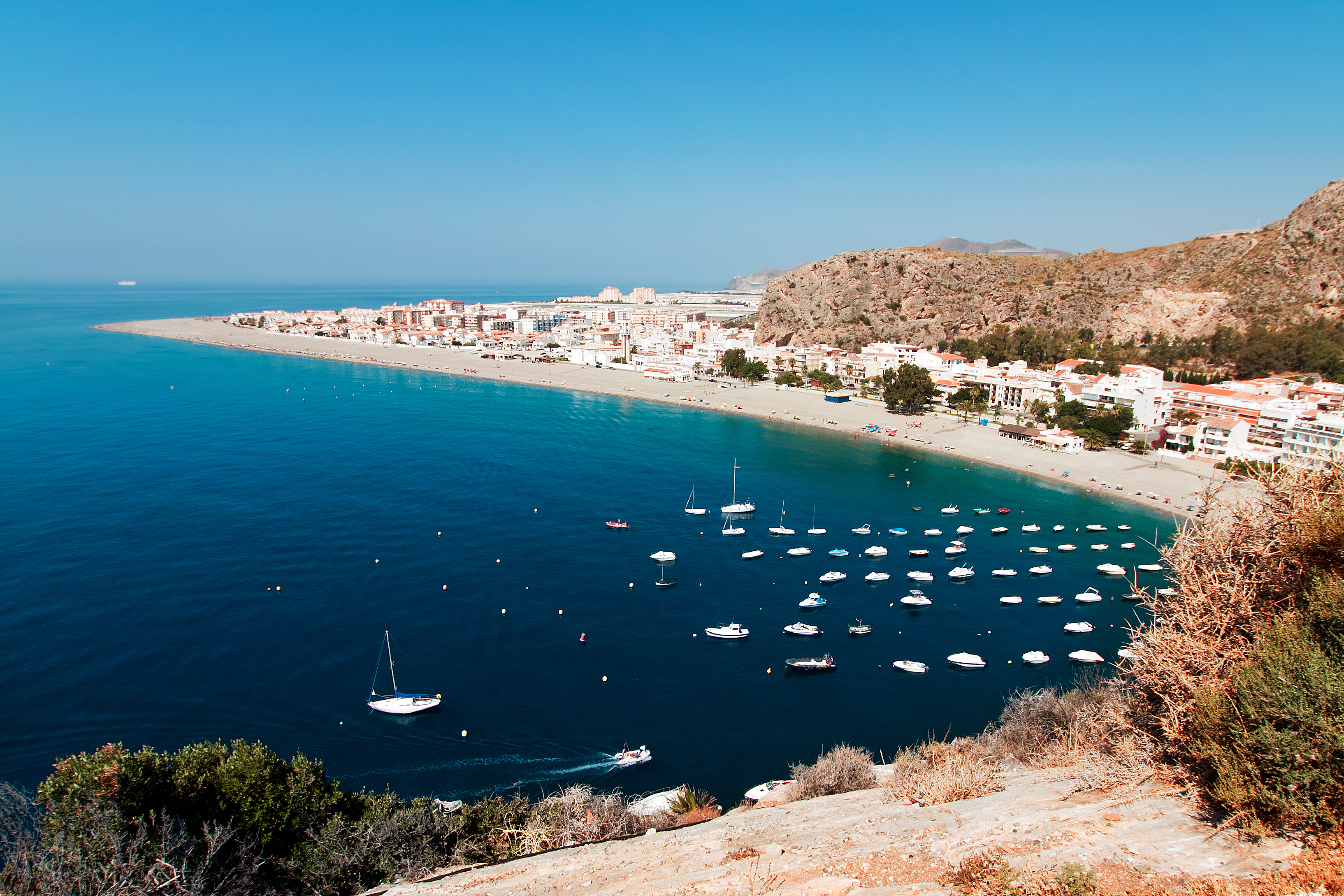 Playa de Calahonda
A half hour east of Almuñécar and not even 20 minutes from Motril, the nearest town, besides the usual swimming, water sports, chiringuitos, beach clubs, and eateries, long "Deep Cove Beach" (4.5km/nearly three mi.) is especially nice for long walks at sunrise or sunset on its thick, clean sand. Speaking of water sports, this one's another diver favourite thanks to its transparent turquoise waters and diversity of marine life.
The surrounding area here, too, has a lot of history, since like Almuñecar it was once a Roman settlement, and you can still see a couple of stone watch towers they built to guard against pirate raids, the Torre del Zambullón and the Farillo de Calahonda.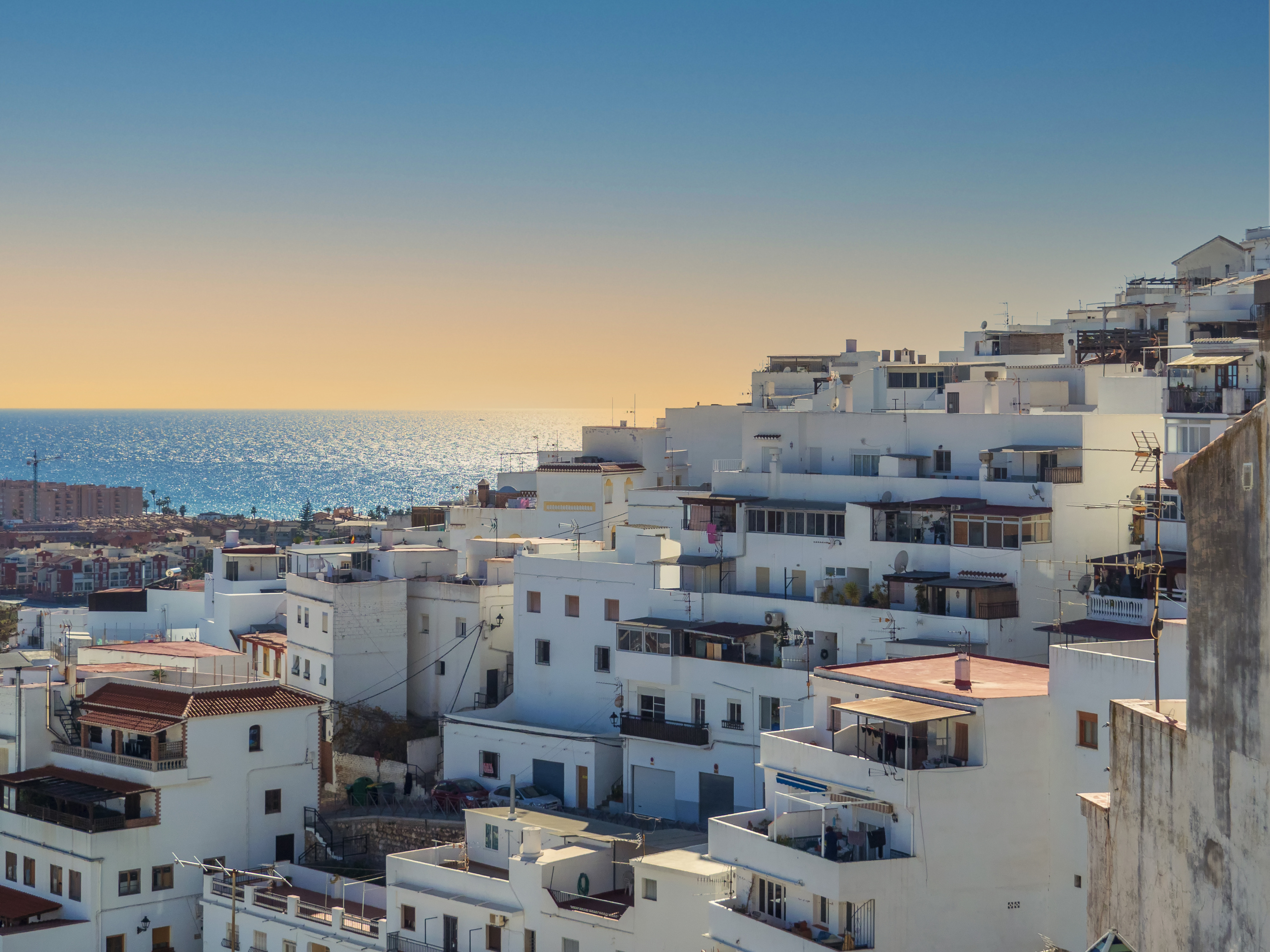 Playa La Charca
Even closer – around 20 minutes – from Almuñecar and about the same from Calahonda, the town of Salobreña (pop. around 12,000) apart from having an exceptional beach is also one of Andalusia's most beautiful towns, with white houses running up and down the hillside.
La Charca is of course at the bottom of this hill, extending from the Peñón (a rocky headland that's a symbol of the town) over to the mouth of the Guadalfeo River. Some 1,800 metres (just over a mile) long and 64m (210 ft.) wide and with dark sand and limpid waters, it's also great for paddleboarding, windsurfing, and diving.
The town has a history stretching back at least to the 8th century BCE, and many of its landmarks date back to more than 750 years under Moorish rule during the Middle Ages, such as its atmospheric Albaycín neighbourhood and its clifftop castle (rebuilt over a previous Roman and before that Phoenician fortress).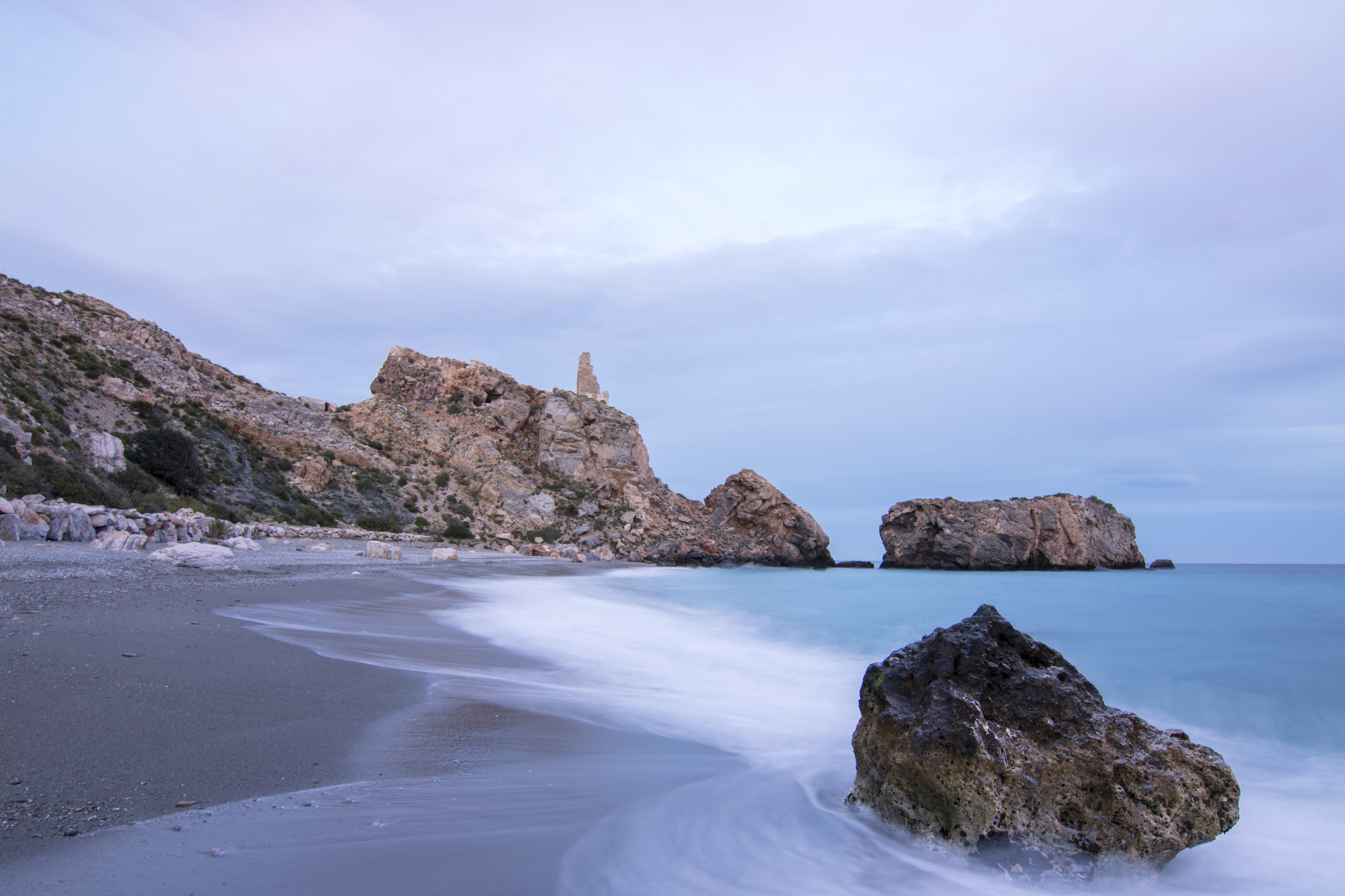 Playa La Rijana
The smallest and easternmmost of our sandy quartet, some 20 minutes from Calahonda, Castell de Ferro is another charming little white town – and with barely 3,000 souls – which also dates back to the Punic era and with a townscape defined by its time under the Moors including a ruined castle sitting just above the town.
And below it, La Rijana Beach runs just 250m (820 ft.) along a sweet little cove surrounded by dramatic cliffs and a laid back, uncrowded scene mostly frequented by locals (now that's a nice switch!). The calm, crystal-clear water is fantastic for diving and snorkeling. However, since it's pretty much off the tourism track (and the locals love it like that!), there's not much in the way of amenities beyond one little chiringuito for a nice little bite and drink.
So book a flight to Málaga (the nearest airport, just over an hour away), and discover this intimate little beachy corner of Andalusia this summer – you'll be really glad you did!