This dynamic city of some 294,000 is the heart of the Galician region known as the Rías Baixas, with its fjords and scenic coastlines. Vigo strikes an admirable balance between its traditional historical zone, dating back to its origins as a medieval fishing village and the bustling modern areas, and makes a great base for exploring the surrounding Rías Baixas as well as the offshore Cíes Islands, part of the Atlantic Islands of Galicia National Park and including some of Spain's most beautiful beaches.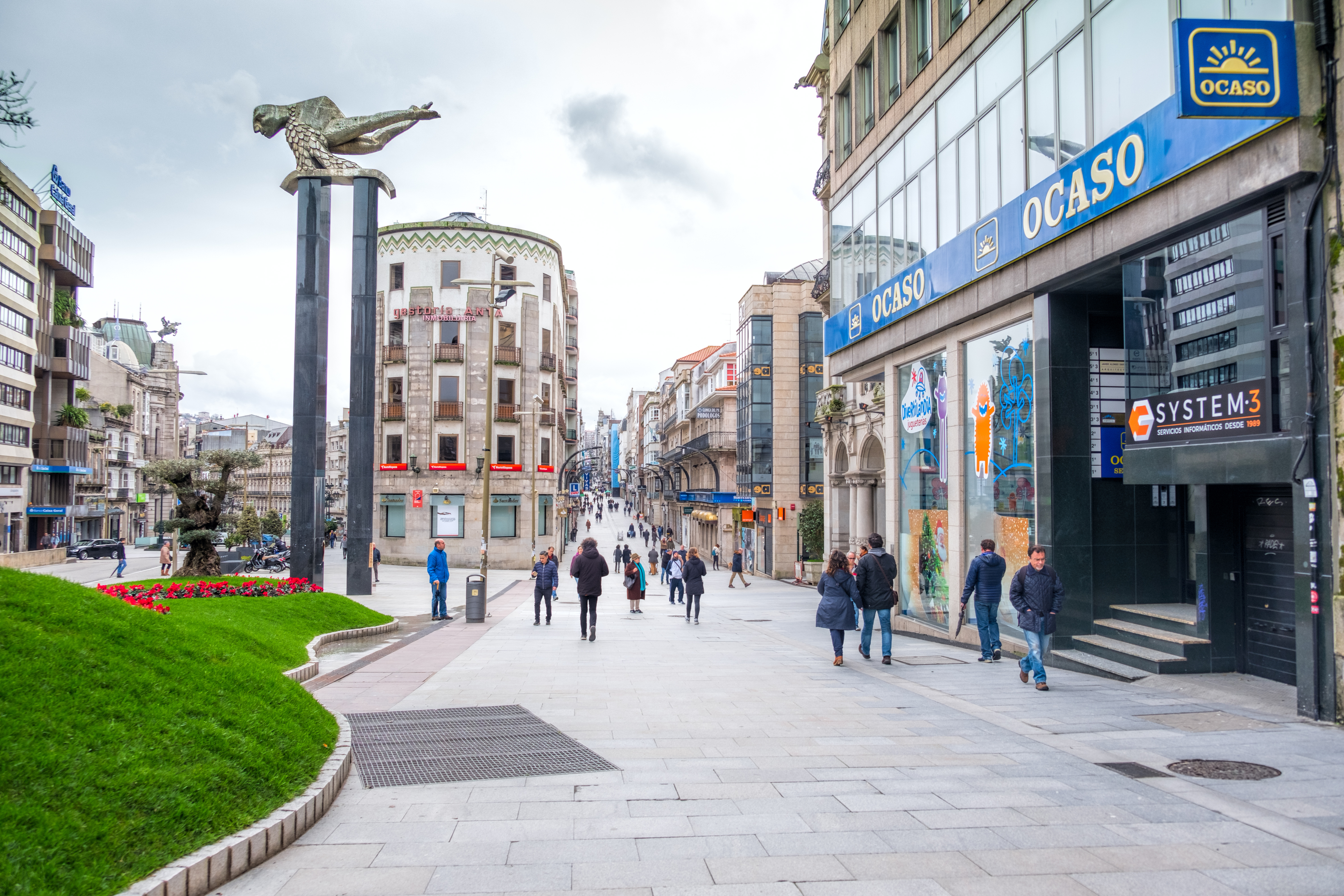 The "Gate of the Sun" is Vigo's central hub, as well as marking the border between the old quarter (see below) and the ensanche, the area of grand manses and boulevards which grew up beginning in the 19th century. This long, rectangular plaza's most recognisable landmark is a sculpture called El Sireno (The Merman) created in 1991 by Galician sculptor Francisco Leiro to symbolise the union of man and sea.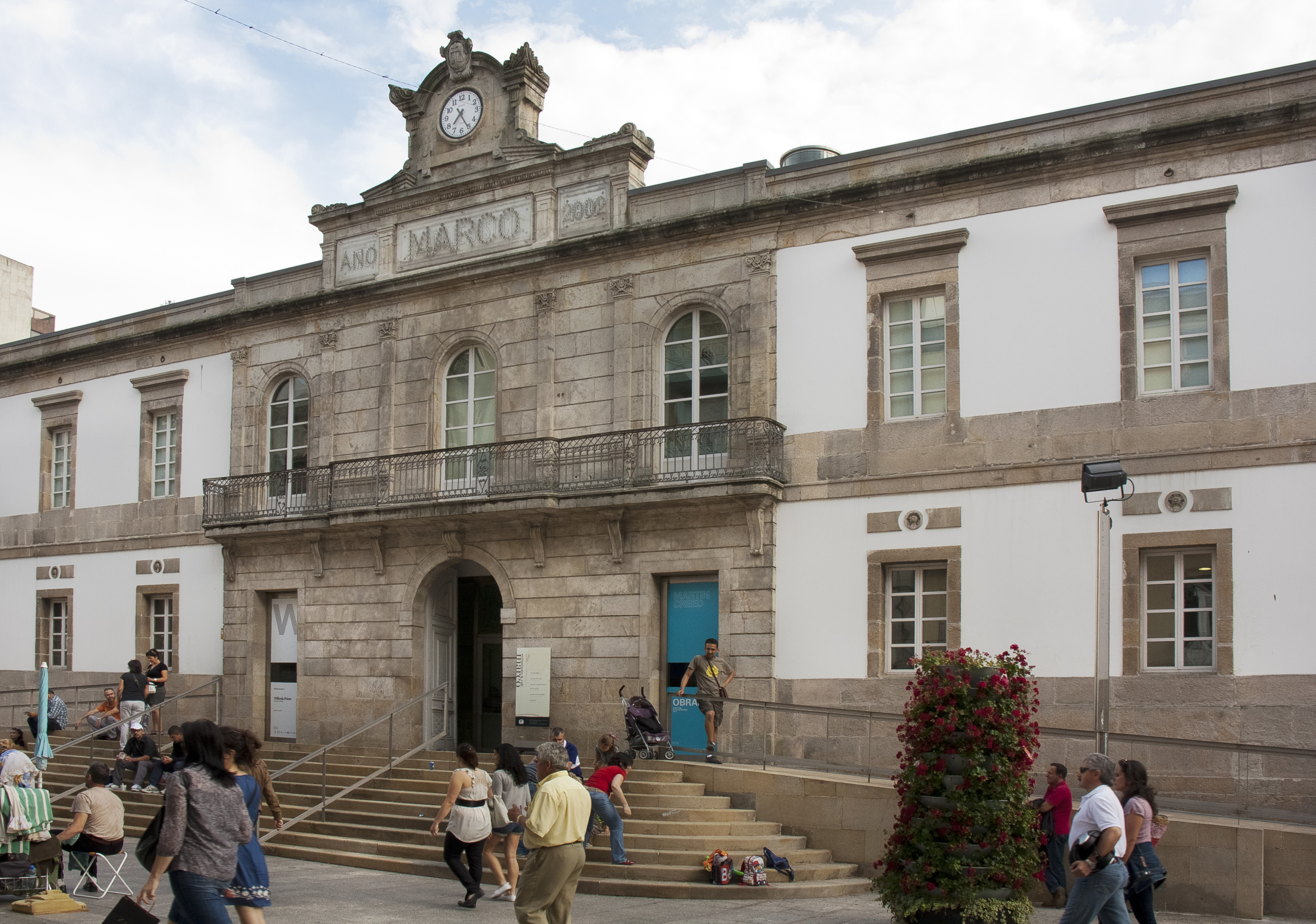 One of the streets running past the Porta do Sol, Vigo's main shopping thoroughfare is pedestrianised and is lined with all manner of bars, restaurants, and shops large and small, as well as the city's premier traditional markets, O Progreso. But that's not all – be sure to stop in at MARCO (Vigo Museum of Contemporary Art), which while housed in a historic 1861 former prison has since 2002 staged cutting-edge rotating exhibitions in all media; it's even free of charge, and by the way closed on Mondays.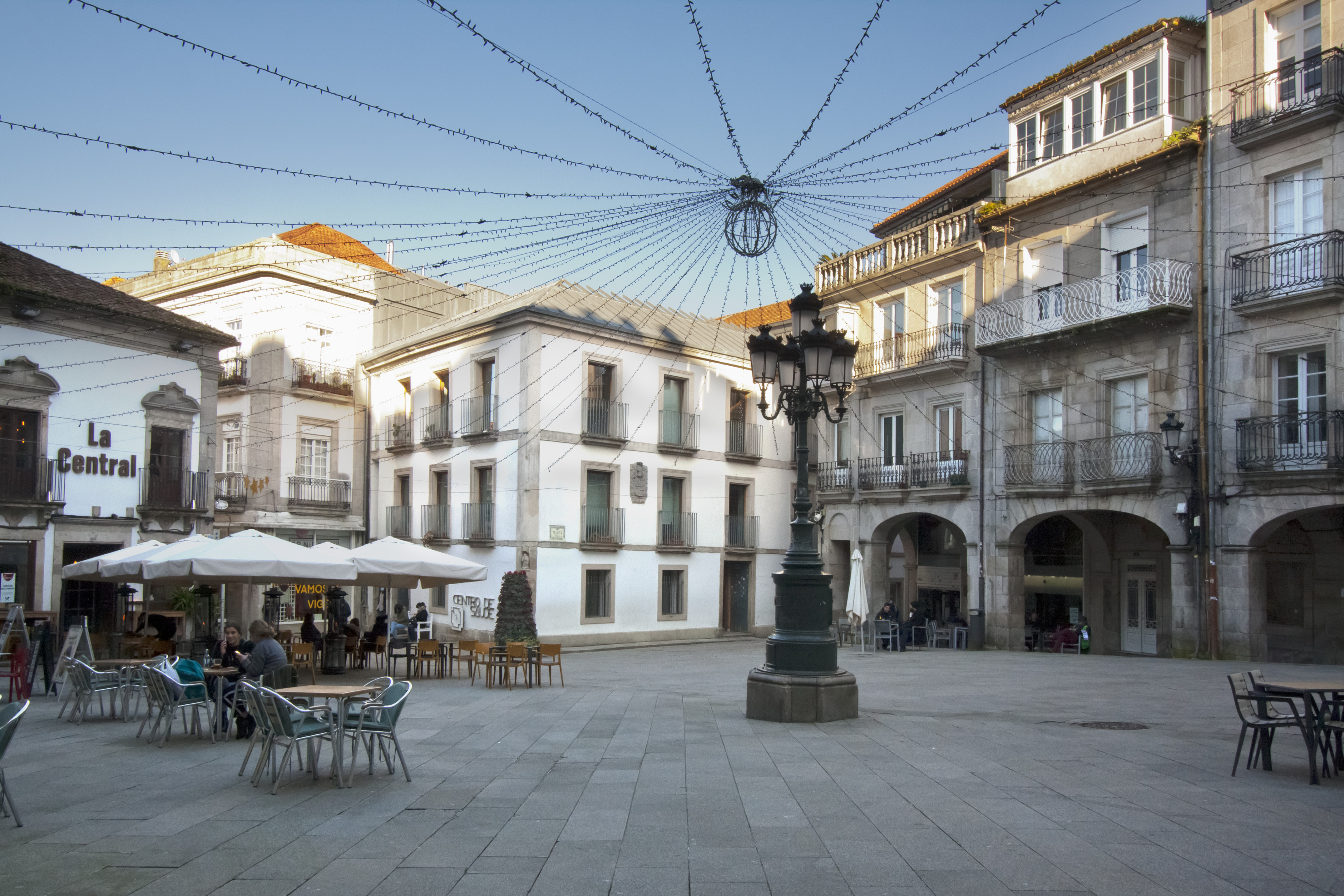 Centred on stately Praza da Constitución (Constitution Square) with its old city hall, Vigo's Casco Vello feels like a picturesque village oasis amidst the big, bustling city, and it's been undergoing quite a bit of renovation, with new shops, galleries, and eateries springing up regularly. Another of the district's main landmarks is the neoclassical Cathedral of Santa María (popularly known as A Colegiata), built in 1811. And don't forget to stop at the Praza do Berbés, closer to the port area, with its old arcades and Lonja (fish market) and nearby Mirador del Olivo (Olive Tree Overlook), marked by a great olive tree that's another symbol of the city, harking back before the 15th century when Vigo was surrounded by olive groves and providing sweeping views out over the Ría de Vigo estuary.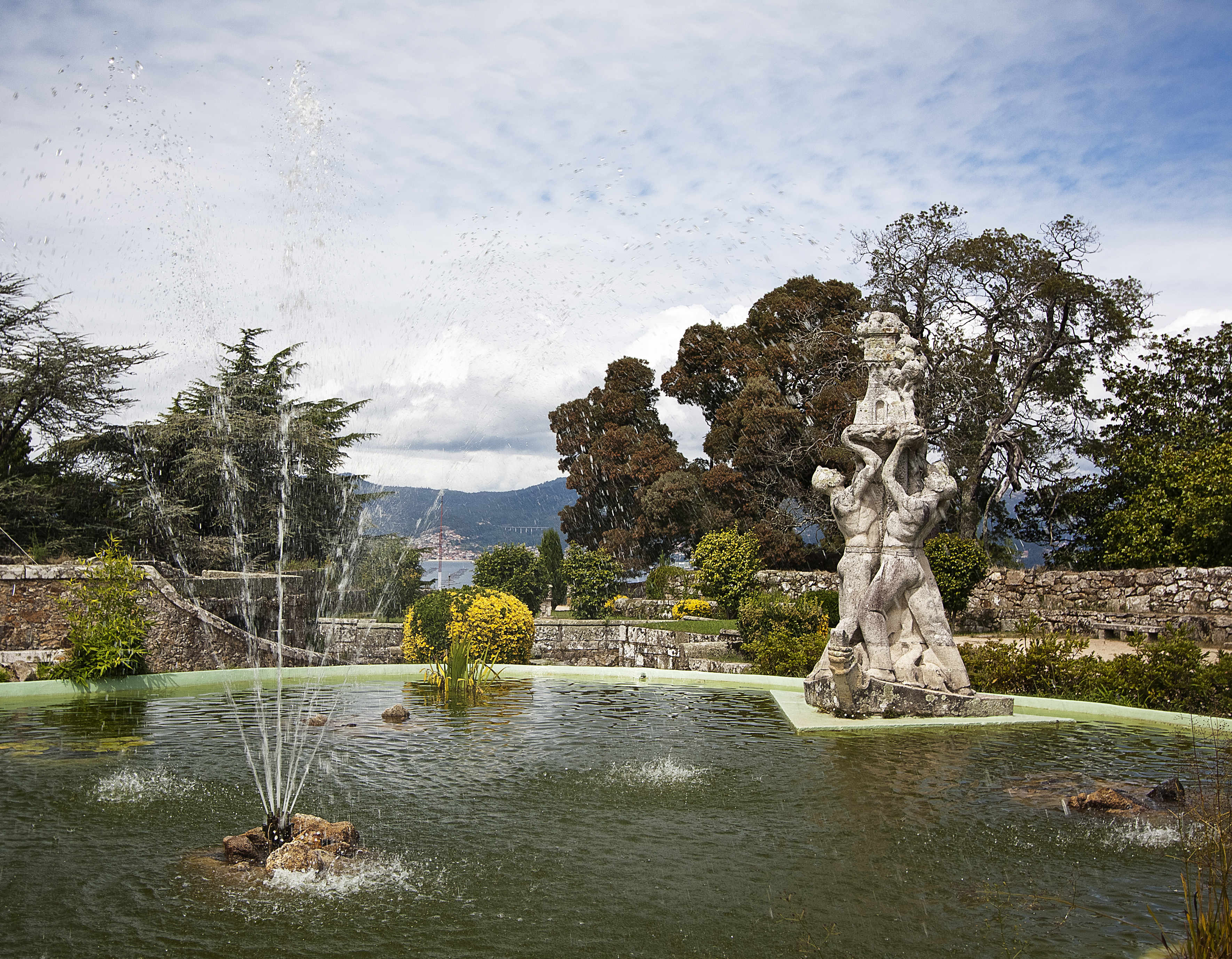 A short stroll south of the old quarter, one of Vigo's most special spots is a park centred around a hill where the earliest human settlement originated between the 3rd and 1st centuries BCE – the so called castro civilisation of the pre-Roman Iberia peoples. Apart from great views over the city, estuaries and even out to the Cíes Islands, history buffs will enjoy visiting the castro archaeological site (including recreations of how some of these structures looked back in the day) as well as the Castelo de San Sebastián at the top of the hill, built in 1656. In between are pleasant parkland and recreational facilities.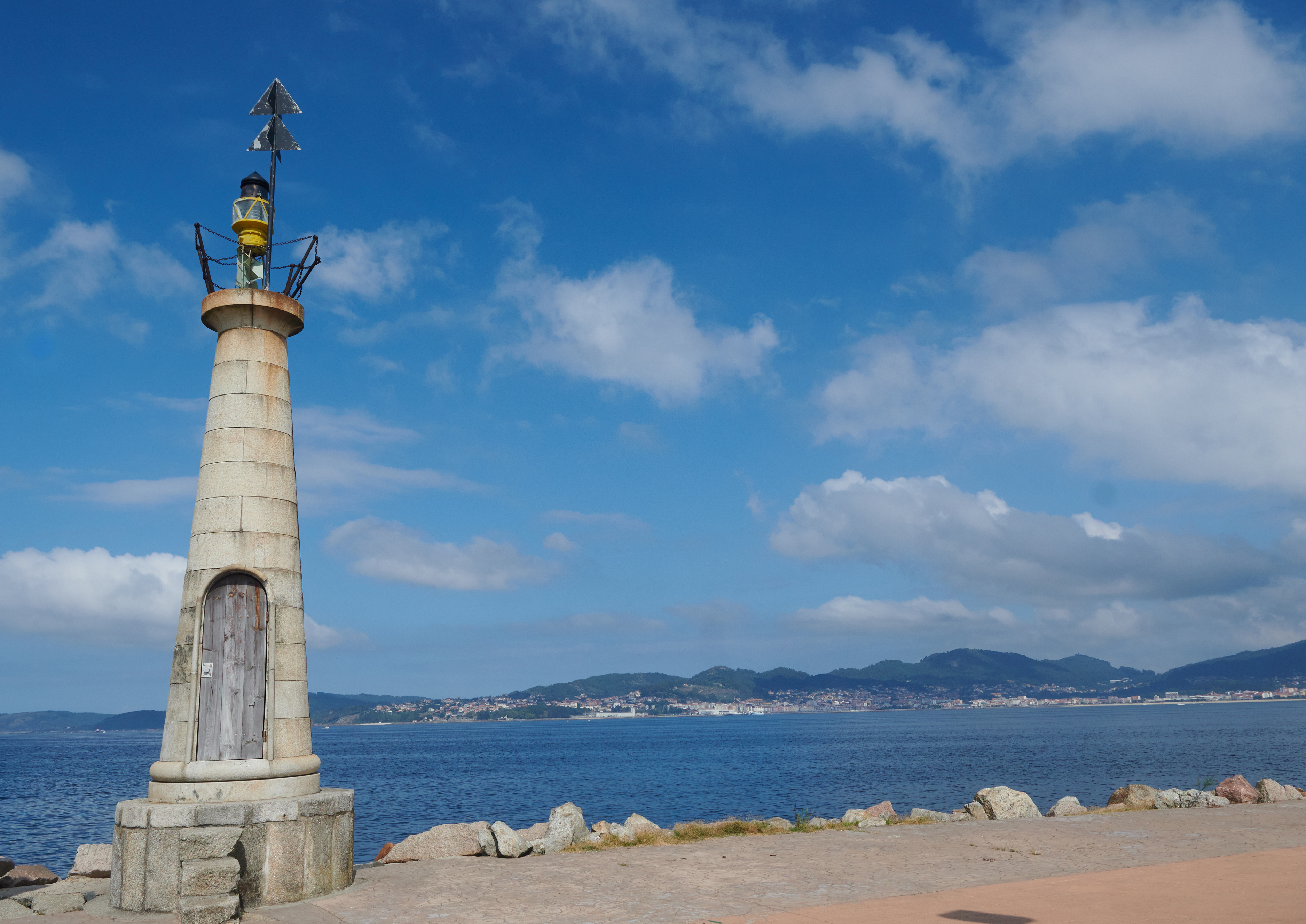 A few minutes' drive along the coast from city centre, the city's "other old quarter" was a separate fishing town, dating back to the early 16th century, and officially became part of Vigo in 1904. It's a great area to roam around and stop in at landmarks like the old casa consistorial (town hall) and the Church of San Miguel de Bouzas, built in 1625. There's still an active fishing and boatbulding industry here, as well as a long maritime promenade and several good city beaches, such as Adro, Bouzas, and Fontoura.
Photos| David Andres Gurierrez ; Sima_ha ; Mercedes Rancaño Otero ;  Hugh Hefner