"The City by the Bay" is the USA's fifth most popular city for visitors for very good reason: a wealth of rich and colourful sights, sounds, and experiences. Part of these reside in its vibrant and distinctive  neighbourhoods, and here are a quartet that top the list:
Named after José Castro, a historical figure of Mexican California before it joined the USA in 1848, this subset of the Eureka Valley neighbourhood lies just a ten-minute drive southeast of San Fran's downtown (aka the Financial District), and lies mostly along Castro Street from Market to 19th Streets. It's become quite a foodie destination of late, but what most distinguishes the Castro is its status as one of the world's most famous "gaybourhoods", home to a thriving LGBQ community since the 1950s. A huge rainbow flag flies at its Harvey Milk Plaza; many of its restaurants, shops, bars, and clubs are gay/lesbian-oriented; and top sites to visit include the GLBT Historical Society Museum, the Harvey Milk Photo Center, and the Castro Theatre, marking its 100th anniversary this year.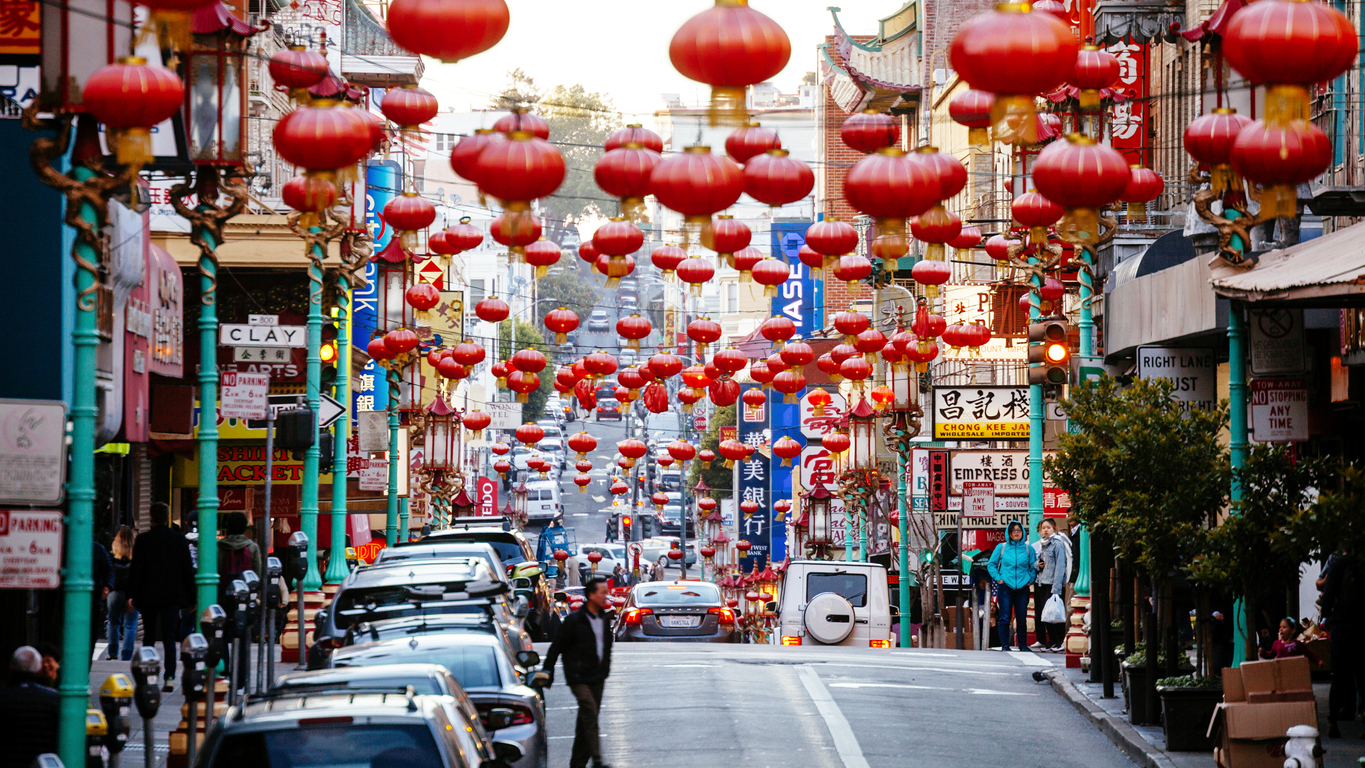 One of the world's most famous Chinatowns – as well as the USA's second largest after that of New York City – covers some two dozen blocks of downtown, centred on Grant Avenue (with the classic "dragon gate") and Stockton Street (a bit less trafficked by tourists and more by locals, giving it the feel of a Hong Kong neighbourhood); in Portsmouth Square you'll spot some of them practicing tai chi and playing xiangqi (Chinese chess).
Ethnically most of these locals are Cantonese, and they and previous generations have created a fantastic array of dining and shopping options (especially have a bite at Chong Qing Xio Mian and Begoni Bistro). There are also several places to learn about Chinese-American history and culture such as the Chinese Cultural Center of San Francisco and the Chinese Historical Society of America Museum and Learning Center.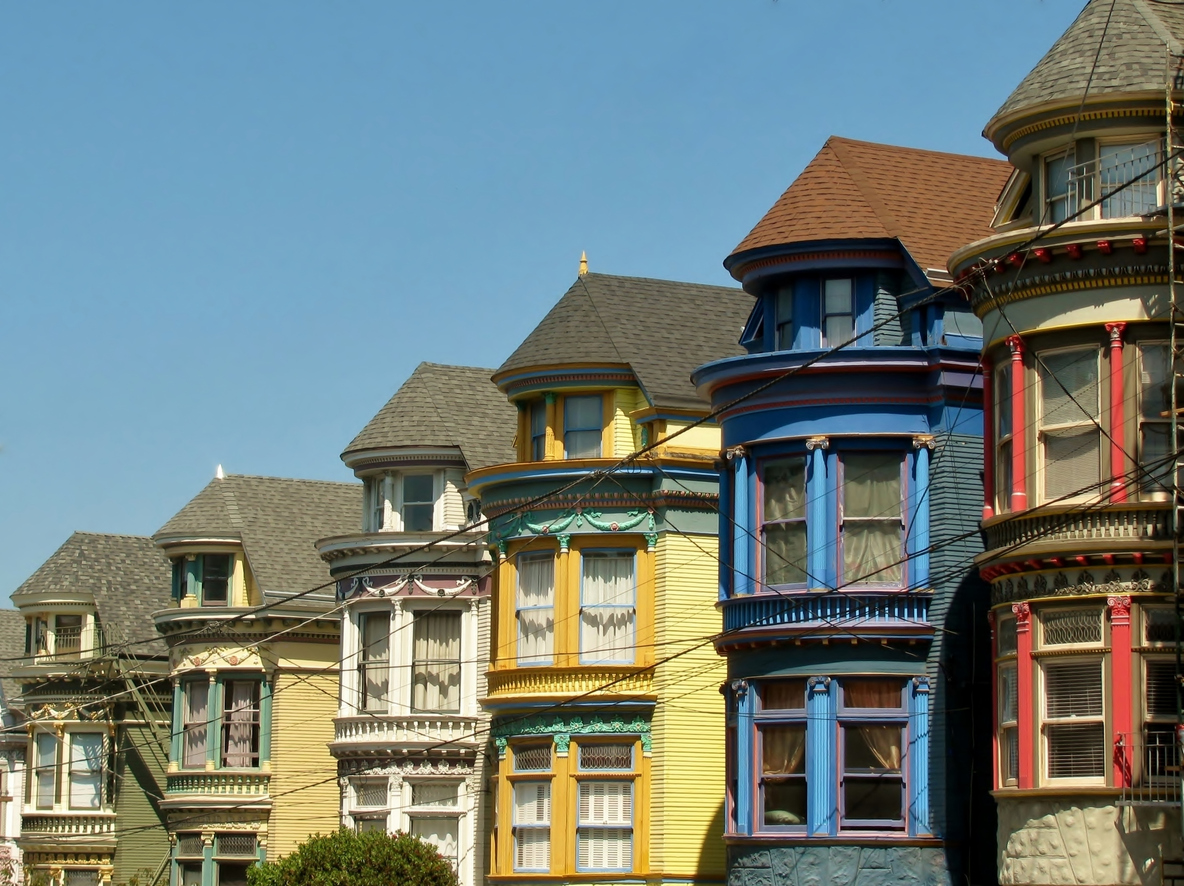 Haight-Ashbury
A short ways east of downtown, named after two of its main streets, the Haight became internationally famous in the 1960s for the "Summer of Love" (1967) and its hippie-driven "flower power". These days it still very much sports a quirky, counter-culture feel apparent in its bars, restaurants, and shops (especially  its secondhand/vintage shops). Right nearby is Golden Gate Park – SF's most popular, and home to plenty of fascinating attractions including the De Young Museum of fine arts, the San Francisco Botanical Garden, the Japanese Tea Garden (the USA's oldest, created in 1894), and the Shakespeare Garden (featuring more than 200 plants mentioned in the Bard's plays). Autumn's annual Haight-Ashbury Street Fair (held for the 43on year this 16 October) attracts thousands as Haight Street is closed to car traffic.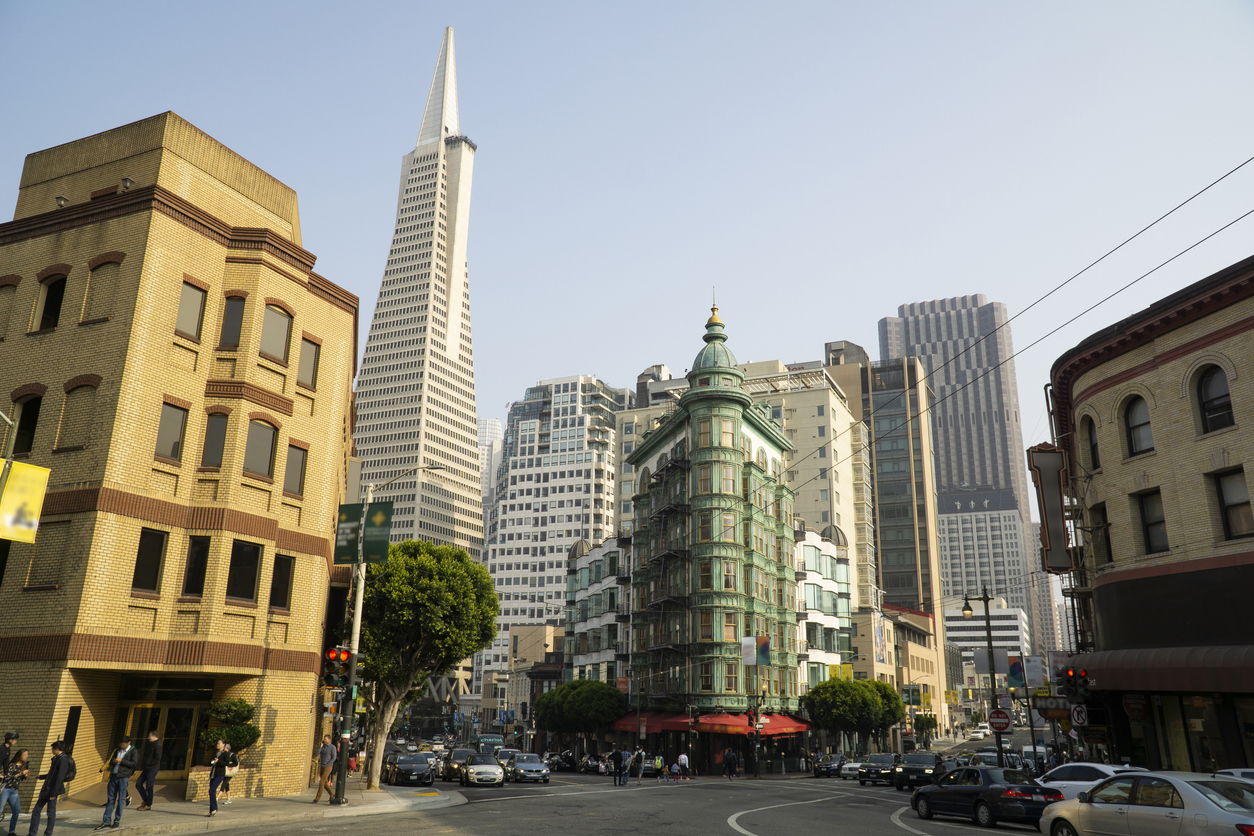 Little Italy
Part of the North Beach neighbourhood, just above Chinatown in the northeastern part of the city, this is one of its smaller but most charming neighbourhoods is known for its elegant clothing boutiques and of course its fantastic Italian restaurants. From its epicentre – the intersection of Broadway and Columbus Avenue (above) – you can spot in the distance the Transamerica Building, San Fran's highest and most iconic.
For all this and more, book a flight to San Francisco on Iberia – we guarantee you'll have the time of your life!