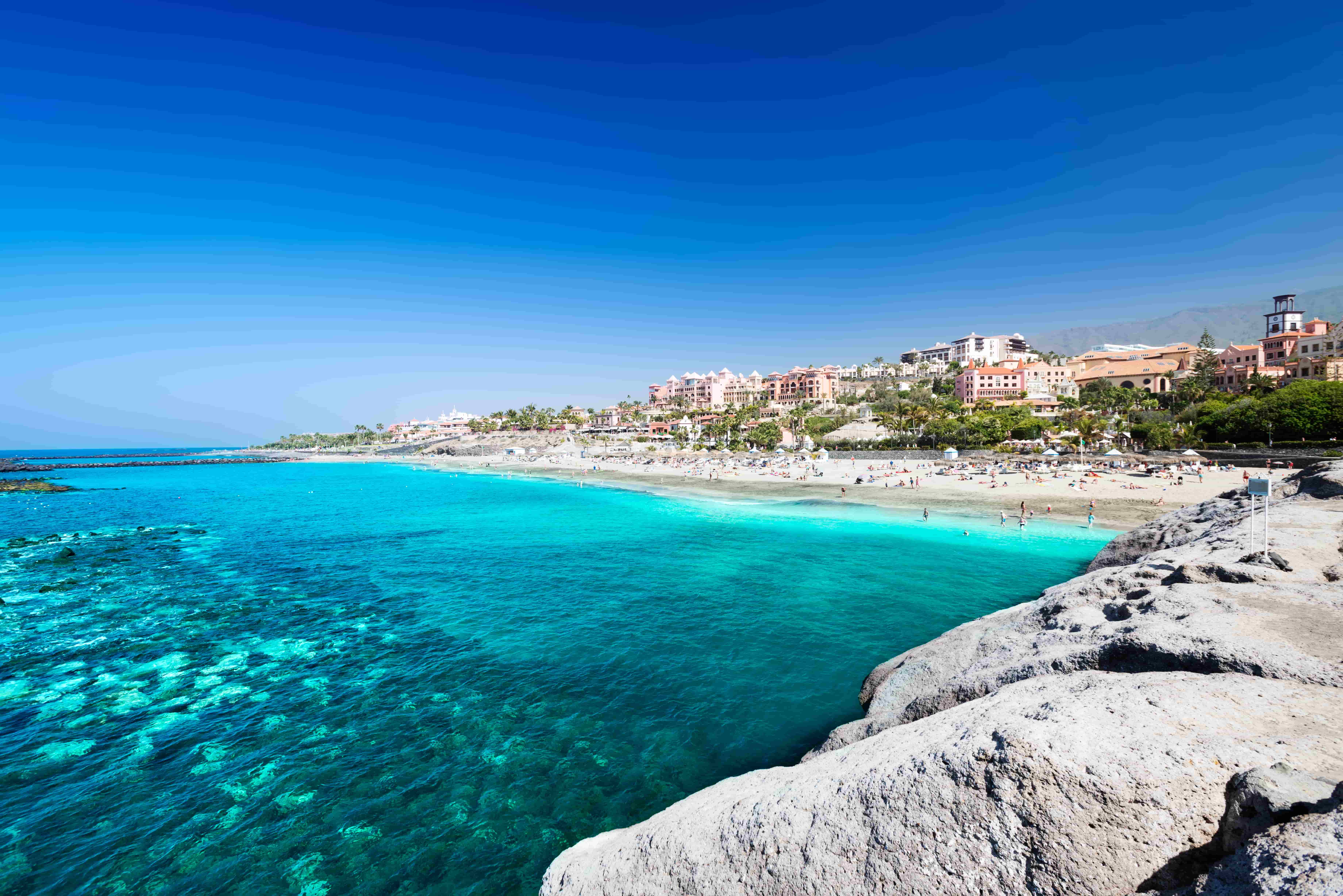 Dubbed "the island of eternal spring" – with a balmy year-round climate where median temperatures run about 18° Celsius (just over 64°  Fahrenheit) in winter and 25° C (77° F) in summer – the largest of the Canary Islands (pop. 966,000) is one of the all-time top choices of sun-starved Europeans, and of course its splendid, mostly black-volcanic-sand beaches are a big part of that allure. But Tenerife is also packed with history (some dating back to before its conquest by Spain in 1498), culture, entertainment options, and unique cuisine as well as a nature-lover's paradise of impressive environments including volcanic landscapes, gorges, cliffs, banana fields, and forests. And here are eight musts to work into your holiday (and be forewarned: you may well need a follow-up visit to get them all!):
Terrific Tenerife Beaches
In the south there's Playa de las Américas (which is also the centre of Tenerife's gay scene), Playa de las Galletas (with dark sand, and nearly pristine); Playa de los Cristianos (famous for its own annual Carnaval celebration as well as its lively port, from which you can take ferries to the islands of La Palma, La Gomera, and El Hierro); Playa del Cabezo (ideal for surfing); Costa Adeje with beaches including premium Playa del Duque (above); Playa del Médano (a windsurfing/kitesurfing mecca); and Playa de la Tejita (known for its section of nude beach as well as proximity to Montaña Roja Natural Reserve).
Notable beaches up north (all with black or grey sand) include Playa del Ancón in La Orotava (out of the way, also mainly nudist); Playa Bollullo (a wild gem); Playa de Castro (quiet, with calm waters); and Playa de la Gargañona (long, wide, and marvelously secluded).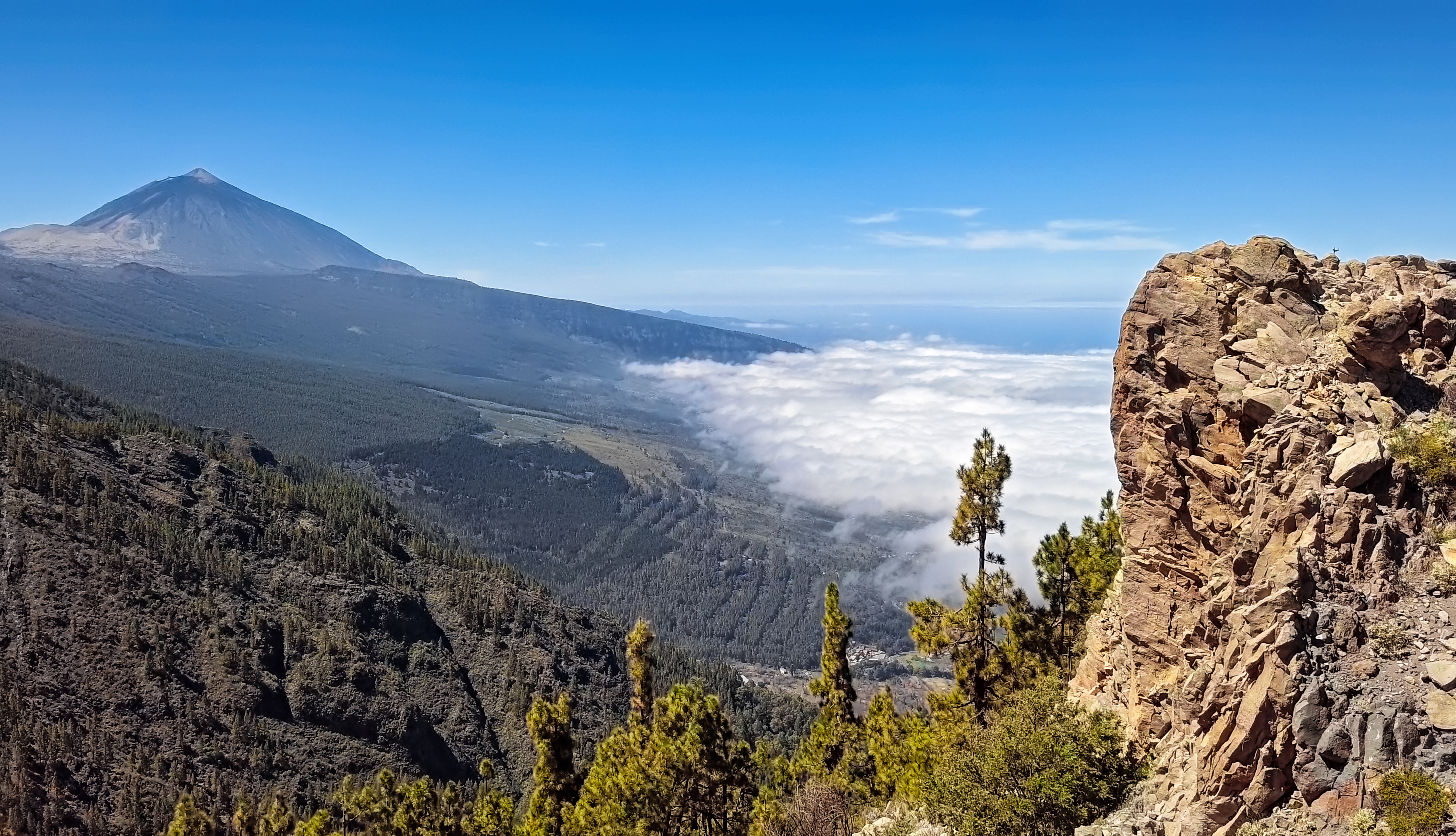 A Mighty Volcano: El

Teide
The dramatically craggy volcanic landscape on and around El Teide, Europe's highest peak  at  7,500 metres (24,600 feet)  and also a volcano that while active but thankfully hasn't a major eruption since 1798). Teide's towering caldera; the surrounding lava fields; and local flora such as the towering red tajinaste plant all help make this 189km² (73-sq.-mi.) national park – Spain's most visited, by the way – a UNESCO World Heritage Site and an amazing bucket-list must. It's five hours each way to the peak, so most people take the cable car. You can also visit the observatory up here (including at night for stargazing tours of a night sky that's simply star-spangled spectacular).
Cool Capital Santa Cruz
Snuggled up against low hills on the island's northeastern coast and with a population around 207,000 (nearly half the island's total), Santa Cruz de Tenerife is mostly oriented toward the Atlantic and boasts a lively atmosphere and nightlife. Highlights include the futuristic, iconic Auditorio de Tenerife, inaugurated in 2003 and designed by Santiago de Calatrava, one of Spain's top "starchitects"; the César Manrique Park (with swimming several pools, and work of the eponymous, famous Lanzarote artist); the city's main square, the Plaza de España, marked by an artificial lake at its centre; the in-town beach Playa de las Teresitas and more uncrowded one at nearby Anaga Natural Park (see below);
For great photo ops and local cuisine, check out the Nuestra Señora de África Municipal Market with its multitude of market stalls and eating spaces, and distinctive arch. Museums, meanwhile, include ones dedicated to the fine arts, the Canarian military and to natural history/archaeology; the TEA contemporary arts centre; the seven-year-old Palmetum botanical garden. And this being traditionally Catholic Spain, there are also plenty of churches, with two of the most notable in Santa Cruz being the late-17th-century Baroque San Francisco and Our Lady of la Concepción (the city's olded, founded in 1498). Finally, the city's annual pre-Lenten Carnaval is a legendary, super-sparkly, and hedonistic blowout second only to that in Rio de Janeiro, and which in 2022 is slated to take over the city in from 24 January to 1 March.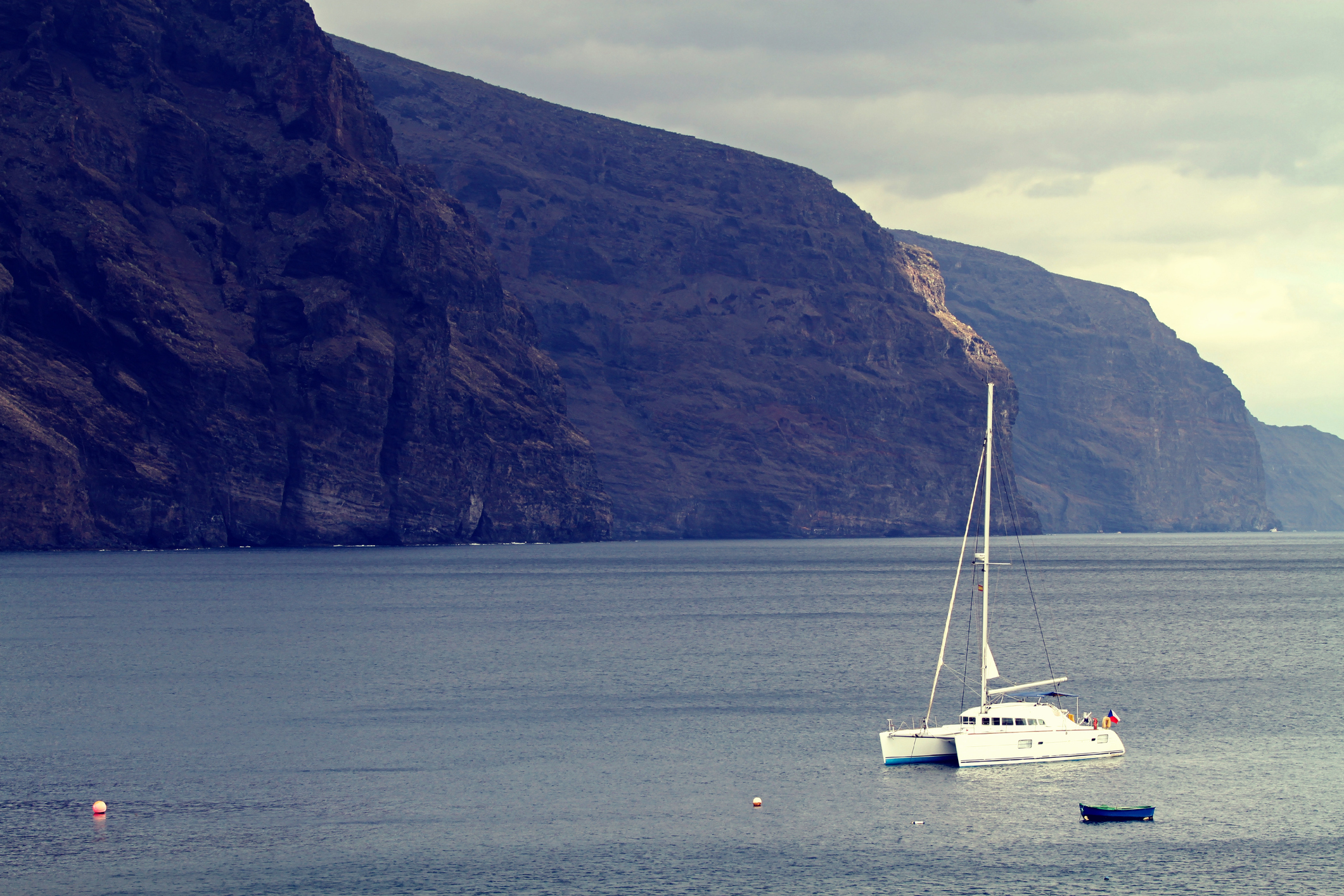 They Might Be Giants: Los Gigantes Cliffs
True to their gargantuan moniker, the breathtaking Acantilados de los Gigantes west of El Teide on the southwest coast near the resort town of Los Gigantes, facing the island of La Gomera) rear up dramatically from the ocean coast like doughty sentinels – in some place up to 500 metres (1,640 ft.), and there are three main viewpoints from the town.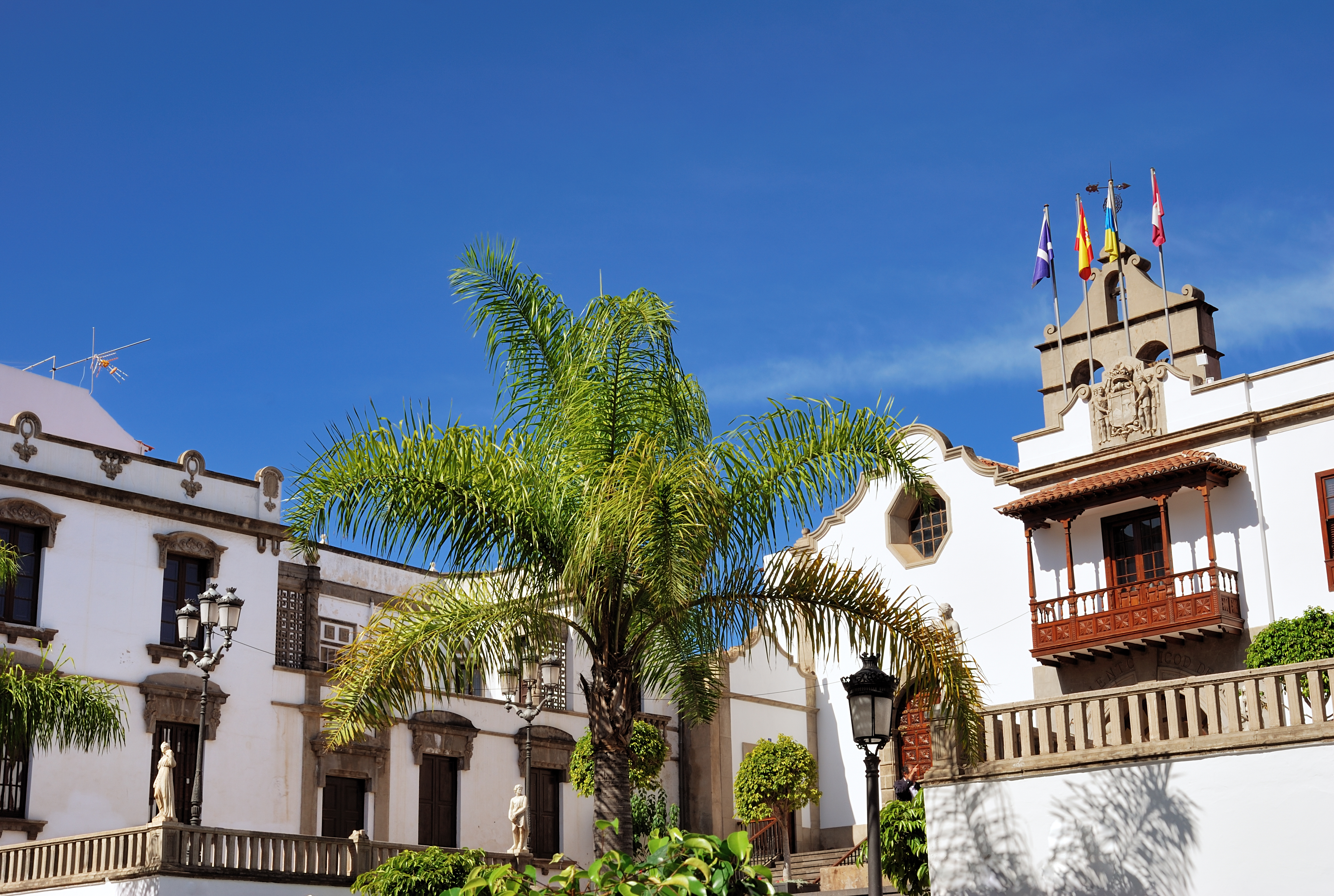 Other Terrific Tenerife Towns
The rugged landscape as well as the coasts are dotted with lovely villages and towns, some dating back to the island's late-16th-century conquest. One of special note is Garachico on the north coast, once the island's main port and still full of lovely 16th- and 17th-century architecture. Another on the same coast is Icod de los Vinos (above), high in the mountains, also with historic architecture as well as steep cobblestone lanes; interesting museums including one devoted to sweet malvasia wine and another to the Guanche, the Canary Islands' extinct precolumbian people; and near town the Cueva del Viento, Europe's largest lava tube at more than 17km (10½ mi.) long, and also considered the world's largest volcanic cave.
Then there's spectacularly sited Masca in the northwest Teno Mountains and La Orotava, Spain's highest town, very close to El Teide, known also for its wealth of 17th-century manor houses and churches and nearby vineyards. And last but not least, the small city (and Tenerife's second largest) of San Cristóbal de la Laguna, very close to Santa Cruz, has a lovely UNESCO World Heritage old quarter dating back to the city's founding in 1496).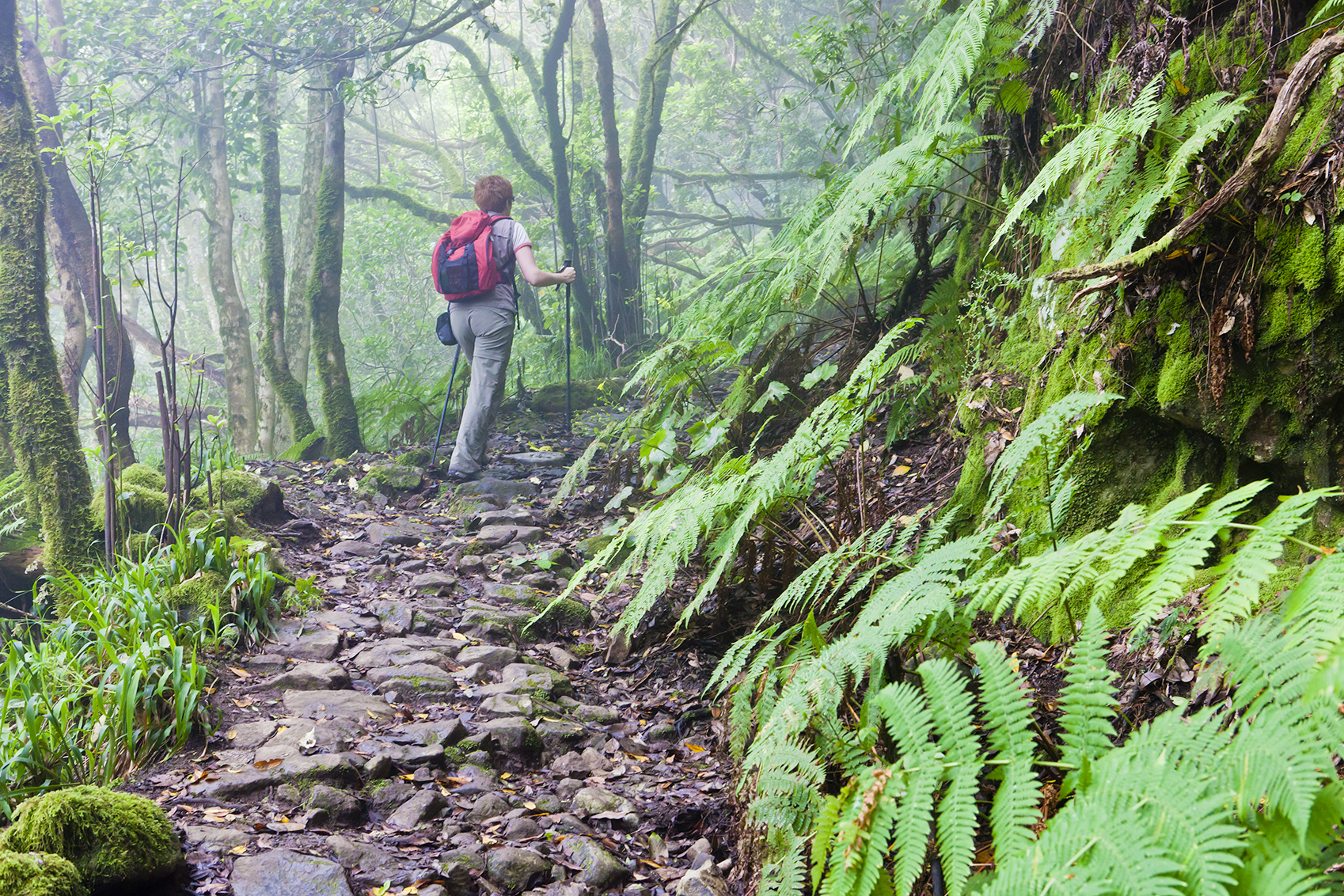 An Enormous 'Living Fossil':

Anaga Forest
At the north end, less than an hour's drive from Santa Cruz, Anaga Rural Park is definitely a whole other world apart. This mountainous 144km² (56 sq. miles, covering about eight percent of the island) features dramatic topography including onetime volcanic chimneys and ravines plunging down to black-sand coves – all of it blanketed with dense "Land of the Lost" greenery.
This "enchanted forest" is a hikers' paradise, with various paths connecting 26 villages including one of the island's oldest, Taganana, a cute little whitewashed affair founded in 1501, just five years after Spanish invaders from the mainland finally subdued the Guanche peoples who preceded them here (in fact, along one of the local paths, leading to the village of Afur, you'll come across the Stone of the Guanches, an inscribed, monolithic slab associated with mummification rituals. And all the while, the magic of hiking (or mountain-biking or horseback riding) this primeval forest of twisting trees and moss-covered everything is like taking a time machine back 40 million years, when it was the norm around much of what is today the Mediterranean basin. Here away from the continent, the laurisilva forests have hung on to provide us a fantastic window into the distant past.
Way Beyond Birds at 'Parrot Park'

Outside the old but now fairly charmless city of Puerto de la Cruz, Loro Parque is named for the 150 parrots it started out with in 1972. But a half century later, it's grown both in size – by about ten times, now 13.5 hectares (33 acres) – and in diversity of fauna – not just parrots  (now numbering around 4,000) but dozens of other land, sea, and air species, housed humanely and with affection in facilities that have earned it a TripAdvisor-reader rating of number-one zoo in Europe and number two in the world. Those species include alligators, chimpanzees, gorillas, jaguars, dolphins, meerkats, red pandas, penguins, orcas, sea lions, sloths, lions, and tigers. expertly replicating conditions in their home territories. Other features include a (fairly authentically recreated) Thai village and a 3D movie theatre.
A Swell Siamese Soaking
Speaking of things Thai, here's a fun fact: did you know that the world's most popular water park according to TripAdvisor users is also the largest single group of traditional Siamese architecture outside Thailand? The 18.5-hectare (46-acre) Siam Park is located on the island's southern coast, near Costa Adeje and also an easy-peasy drive from the capital Santa Cruz and various other resort areas – and if you don't care to spring for taxi ride, the park runs shuttle buses from various points, such as Las Américas and Los Cristianos (for details, click here).
In addition to the 25 Siamese buildings, you'll find a dozen awesome water rides, from its  signature wave pool (with a white-sand beach and the highest waves of any in the world) and world's biggest lazy river to the newest, the Singha water slide, which whooshes riders upwards and through multiple bowls, reaching speeds of 30km (18 mi.) per second (there's also an area for little kids).