The first year of the new decade is shaping up to be another big one in terms of new and expanded routes. In addition to keeping the new destinations that Iberia and Iberia Express started serving this past summer – Bastia on Corsica; Bergen, Norway;  Zadar astride Croatia's Dalmatian Coast; and the Italian cities Bari, Verona, Genoa – four more will be coming online for the first time: one in Europe, one in the United States, and two in North Africa.
On our own home continent, we're looking east once more, supplementing our offer in Croatia by expanding into next-door Slovenia (top), a jewel of an Alpine country that may be compact but is packed with nature, history, adventure, and delicious dining, all at very affordable rates. For five weeks beginning 28 June, our Airbus A319s and A320s will connect Madrid with laid-back Slovenian capital Ljubljiana on Tuesdays, Wednesdays, Thursdays, and Saturdays.
Furthermore, during that same period we'll also be offering another destination in our next-door neighbour across the Strait of Gibraltar in North Africa, Morocco. Besides Casablanca, Marrakesh, and Tangier, the same aircraft models will be flying four days a week to exotic Fez, another of this country's four "Imperial Cities", and some would argue the most atmospheric, with a labyrinthine, 8th-century medieval quarter, "palace restaurants" and marvelous riads (hotels/guesthouses set up in historic townhouses).
And speaking of North Africa, we're also thrilled to announce service this year to Egypt's bustling capital Cairo, an amazing experience in its own right as well as the doorway to discovering one of the world's most amazing ancient civilisations, with its legendary pyramids, temple complexes, and felucca cruises on the mighty Nile River. We'll be kicking it off during Easter week (5-11 April), and resume flights for the months of July and August with up to four per week.
Orhan Cam
Jumping across the pond, we'll be adding to our routes in the USA, as well, as of 1 May starting to fly Airbus A330-300s five times a week to Washington DC in addition to existing service to Chicago, Los Angeles, Miami/Miami Beach, and New York City. It's a momentous political year to visit the U.S. capital, of course – but politics aside, this gracious city with amazing museums, historic sites, and dining should be on every world traveller's bucket list.
And by the way, down in Latin America, one of our major tweaks is upping our frequency to Ecuador's largest city, Guayaquil, to four direct flights per week – the most of any airline serving this destination.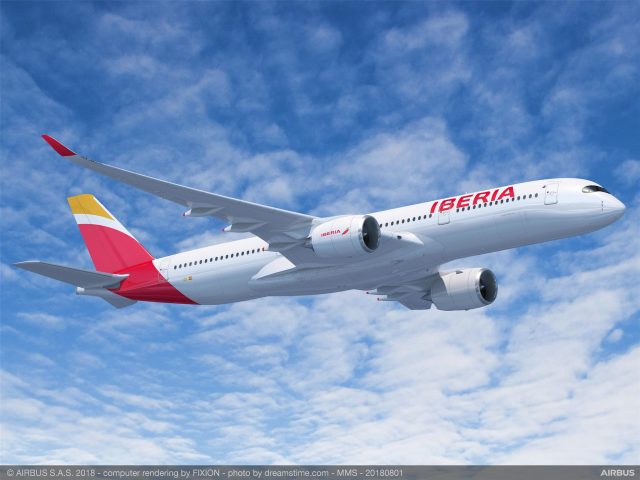 Whilst all this is going on, this year we'll also be taking delivery of six new long-haul Airbus A350s, for a total of 12 in our fleet. This is the most modern – and environmentally sustainable – aircraft in widespread commercial use, saving 25 percent on CO₂ emissions, fuel consumption, and operating costs while making passengers more comfortable inflight. The A350 will take us into the new decade allowing us to broaden our network for you even more.
Please watch this space for upcoming coverage of these exciting destinations – especially Egypt and Slovenia – and we invite you to discover them with us in this new decade!