all photos: Elen Turner
San José, the capital of the perennially pretty Costa Rica, doesn't have the greatest reputation among travellers. My own first impression was that it was overwhelmingly concrete and grey. As our young Tico tour guide Carla stated, "San José has been badly treated by the guidebooks and in the general media." At the beginning of the tour, I thought it wasn't just the media that had been hard on the city — so had its urban planners, politicians, and perhaps many of its residents, too.
There are, however, a number of historic and artistic gems scattered all over town. In addition, as we explored further and followed side and back streets, a colourful urban canvas also emerged. Most street art is concentrated in one area because the government, tired of having its police intervene in acts of graffiti because they just kept happening, designated a few blocks in the funky La California area as open to street art. This is near the University of Costa Rica as well as the National Museum of Costa Rica, so perhaps it's not surprising that it has become a creative, youthful neighbourhood welcoming of artistic experimentation.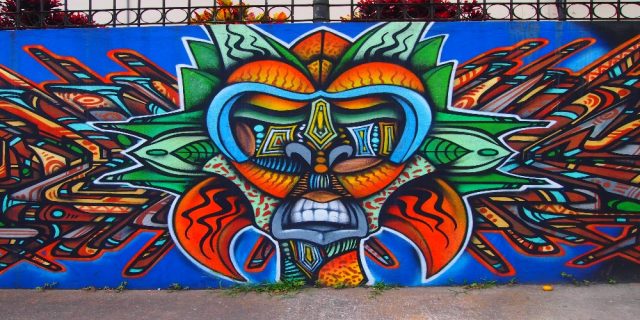 We even came across a couple of artists at work — one with a spray can and the other with a brush and a bucket of red paint — who explained that a street art festival was taking place, including a competition and tours in the area. Some of the art had been commissioned (or at least encouraged) as a form of urban regeneration and beautification, to make the city more interesting and attractive for its own inhabitants as well as for tourists.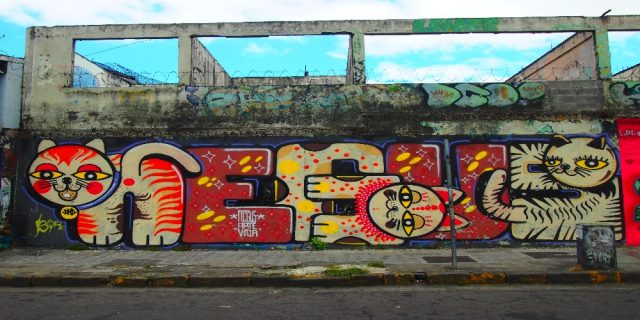 San José is clearly not lacking a playful artistic sense. Quirky metal sculptures in the form of cartoon dogs and other animals are dotted throughout the Mercado Central, the large covered market downtown; the odd building here and there is painted bright hues.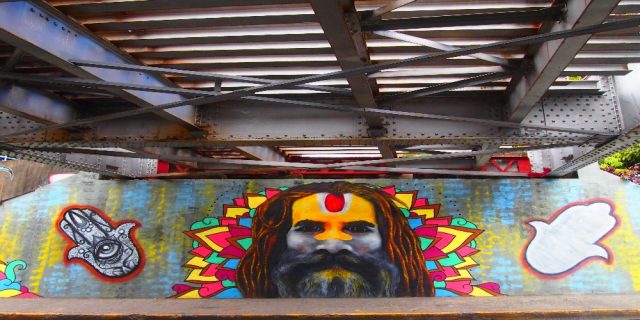 The city is also rightfully proud of its Museo de Oro Precolombino, which houses one of the largest collections of pre-Columbian gold in the Americas, and the Museo del Jade, the world's largest collection of pre-Columbian jade, both phenomenal experiences. This same rich tradition, combined with colourful eclecticism, is amply reflected in the street murals.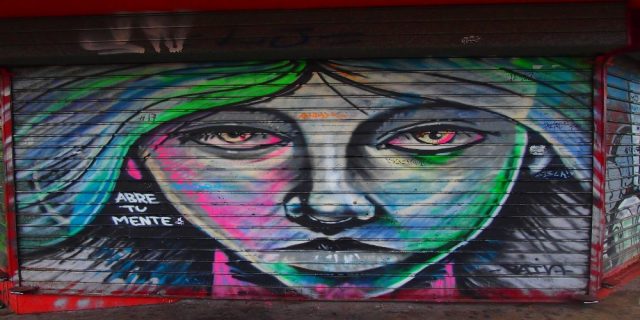 The subjects of these murals are eclectic, from geometric patterns to cats, Hindu sadhus to masked anarchists. But what particularly stood out were the youthful portraits as well as motifs and imagery of Central America's traditional peoples.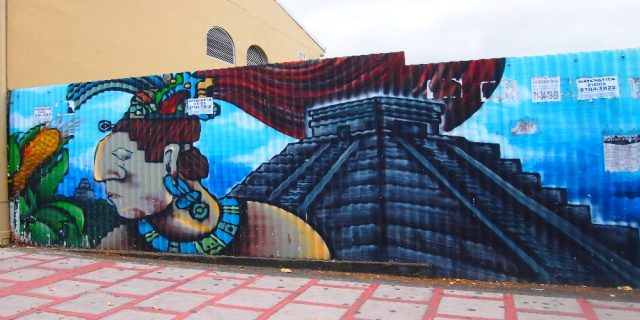 A standout work (second photo above) draws inspiration from the tribal masks of southwestern Costa Rica's Boruca people, used in dance rituals. Authentic examples of the colourful wooden masks can be found in the wonderful Galeria Namu, a fair-trade art gallery and shop located downtown.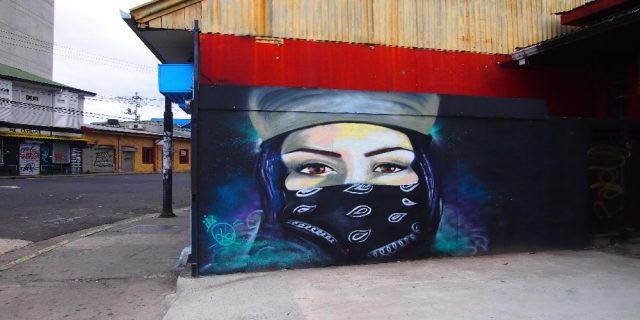 Although much of the art is anonymous or created by artists without a "name", the work of one artist in particular was prominent: Negus. This street artist is also one of the most popular tattoo artists in the Costa Rican capital, reflecting his comfort working on both a large and small canvas (you can usually find him at his Arte Vida tattoo shop on Calle 9 several blocks north of Avenida Central; he speaks good English, too). This scruffy young man is pretty happy with the freedom of artistic expression afforded to street muralists: "If you've got a good thing to show to the people, [the authorities] let you paint!"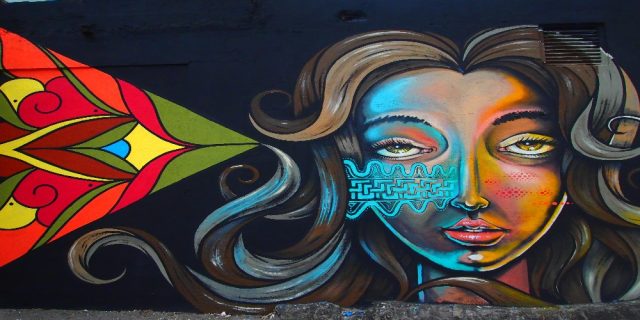 And as Carla put it: "San José will never be Mexico City or Buenos Aires. But we live here, and we like it."
Elen Turner is a travel writer and editor who calls both Nepal and New Zealand home. She's into street art, good books, white-water rafting and hanging out in the mountains. Find her work at ElenTurner.com.