The "mountain" known as Montjuïc (at a maximum 185 metres/606 feet high, really more like a broad, shallow, and admittedly very big hill) in Barcelona's southwest looms large over the city not just physically but also culturally and historically. Thought to be named "Jewish mountain" after a mediaeval Jewish cemetery located up here, this area is prized for its sunsets, its parklands, its sport and leisure facilites, and its cultural institutions.
One of these last is the Castell de Montjuïc, a 17th-century fortress that among other things served as a refuge during the Spanish Civil War of 1939-41 and today houses a military armour museum as well as interesting temporary exhibitions. A cool one going on now through this August is Montjuïc: 100 Years of Posters, exploring through graphic art the area's distinguished history (including the 1929 World's Fair and the 1992 Summer Olympics).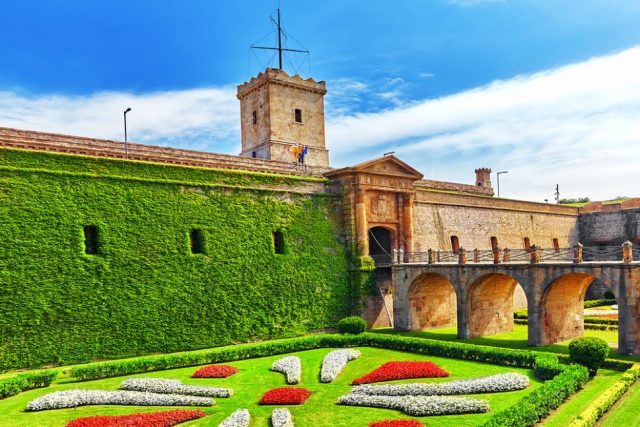 Displayed in the Castell's room 20, it's a low-key, intimate affair with just 80 posters, but lays out colourfully and with great impact a history including not just the landmark events mentioned above but also significant events during the Spanish Second Republic (1931-39) and myriad others including spectacular concerts and pulse-pounding bicycle races. General admission to the Castell is 5 euros, which includes the exhibition.
In Barcelona this summer? Don't miss it!
Best fares from the UK, from the USA.