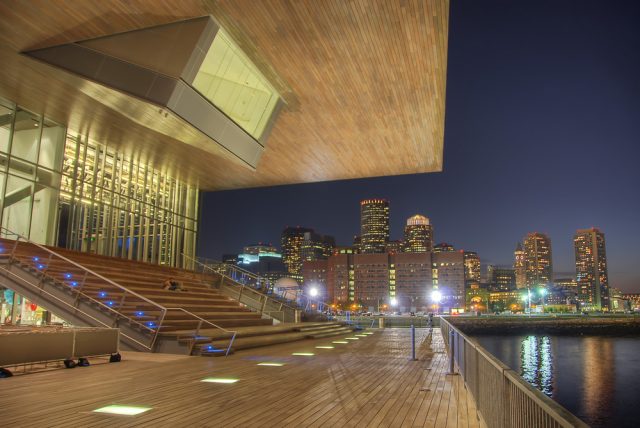 Kalim Saliba
For those interested in USA history, "Beantown" is a bonanza, with its many sites and neighbourhoods rich in colonial, revolutionary, and republican history over its 400 years of existence. But Boston is also one of this country's great cultural powerhouses, in performing arts, academia, and museums. Not for nothing has it been dubbed "the Athens of America".
The metro area is especially packed with museums – more than 40, from some of the USA's venerable fine arts to hands-on science, as well as more specific topics such as the John F. Kennedy presidency and the Christian Science religion. And Iberia is now operating its annual seasonal service through December – so check out 11 of my favourites, then come see them in person!
Practically every top-tier U.S. city these days has a museum focussed on kids, but Boston was there even way before it was cool – this is the country's second oldest (1913). A cutting-ege, multimedia mix of science, culture, history, art, music, and more. One of the more unusual exhibits centres around a two-storey Japanese silk merchant's house, donated by sister city Kyoto in 1980, while other crowd pleasers include "Star Wars Days". 308 Congress St.
This Cambridge institution (a blend of three collections renovated, expanded, and reopened in 2014) at the USA's most prestigious university has more cultural firepower than many national museums. Its quarter-million-work collection includes items of classical and Far East antiquity, as well as marquis names such as Botticelli, Cézanne, Homer, Picasso, Rembrandt, Renoir, Van Gogh, and Whistler. 32 Quincy St.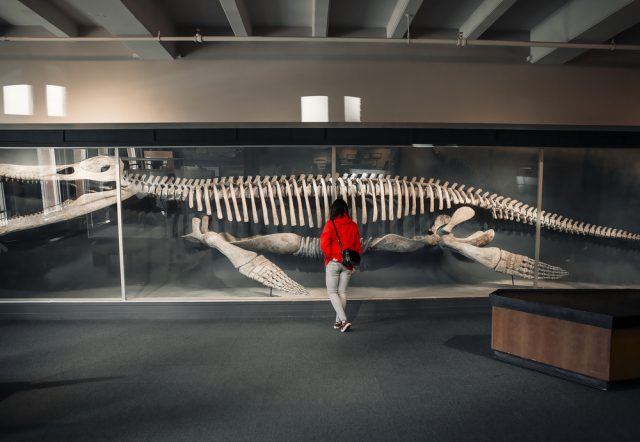 EvgeniiAnd
Harvard Museum of Natural History
The university's most popular museum focuses on hundreds of animal species (and yes, dinosaurs, above), as well as botany, mineralogy, and meteorites. One of the favourites here is the collection of "glass flowers", remarkably realistic and lifesize models of various types of flora, crafted in glass by a pair of German brothers in the late 19th and early 20th century.  It's connected to the Peabody Museum (see below), with one ticket good for both. 26 Oxford St.
Founded in 1939 and housed since 2006 in a breathtaking South Boston seaport building, ICA exhibits the latest in multimedia artwork (such as a video installation by Steve McQueen, the English director of 12 Years a Slave, through February 2018), along with an 11-year-old permanent collection including Louise Bourgeois, Shepard Fairey, Nan Goldin, Cindy Sherman, and Andy Warhol.  5 Harbor Shore Dr.
Isabella Stewart Gardner Museum
Opened in 1903 by the eponymous heiress and art collector, with a modern annex added in 2012, this elegant affair displays Botticelli, Matisse, Michelangelo, Rembrandt, Titian, Vermeer, and many other masterworks from Europe, the USA, Asia, ancient Rome, and the Islamic world). There is also an impressive rare-book collection, and rotating exhibitions of contemporary art. (Fun fact: admittance is discounted to those wearing Boston Red Sox memorabilia, and is free to anyone named Isabella!)  25 Evans Way.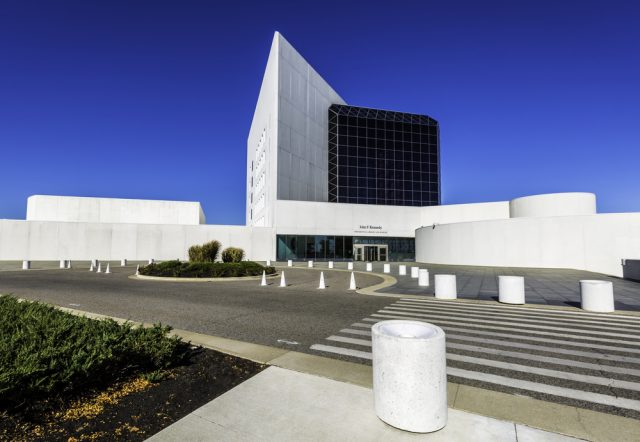 Marcio Jose Bastos Silva
John F. Kennedy Presidential Library and Museum
Down in Boston's Dorchester neighbourhood, this landmark institution, designed by I.M. Pei and opened in 1979, this is a superbly curated museum of the life and times (including the space race, Cuban Missile Crisis, Civil Rights Movement, etc), and also has a collection of Ernest Hemingway documents and memorabilia. Through the end of 2017 there's a special exhibition to mark the 100th anniversary of JFK's birth.
Devoted to the life and legacy of the influential charismatic (1821-1910) who in 1979 founded the Christian Scientist church, now with branches in 76 countries, as well as, at age 87, the still highly respected, award-winning Boston newspaper Christian Science Monitor. Even though I happen to think that Christian Science is a load of hogwash, I do find this Back Bay museum a very interesting window into 19th-century Boston life and spirituality.  200 Massachusetts Ave.
This 46-year-old institution on the Cambridge campus of the presitigous Massachusetts Institute of Technology, in addition to relating the history of the university (including its current research), focusses on holography, science- and technology-related artworks, artificial intelligence, robotics, and maritime history. A geek must!  265 Massachusetts Ave.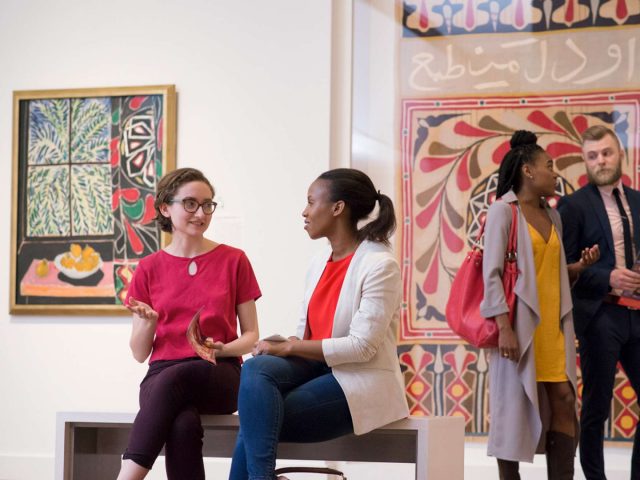 Museum of Fine Arts Boston
A grande dame established in 1876, the USA's fourth largest museum boasts one of the Western Hemisphere's most comprehensive art collections. In addition to American classics such as John Singleton Copley's portrait of Paul Revere and Gilbert Stuart's of George Washington, there's a trove of European masters here – for example, Goya, Matisse (above), Renoir, Velázquez, Van Gogh, and the finest collection of Monets outside France. China and ancient Egypt are represented as well, and the MFA has the largest collection of Japanese art outside Japan. A current star exhibition, through July 9, is "Botticelli and the Search for the Divine", including the very first U.S. appearance of the artist's famous Venus on the half shell.  465 Huntington Ave.
Museum of Science
Located in Science Park, on a span across the Charles River between West End and Cambridge, this venerable museum touches all the interactive/multimedia bases and subject matter, along with cutting edge topics such as renewable energy and nanotechnology. For the past several years much renovation and upgrading has been going on, and a new 4-D theatre is the latest improvement to open, in April of this year.
Peabody Museum of Archaeology & Ethnology 
Yet another venerable Harvard institution, the Peabody is one of the world's oldest museums of its type, marking its 150th anniversary in 2016. In all that time it's accumulated vast collections from the Africa, Asia, and especially the Americas and Pacific Islands, from towering First Nations totem poles and Mayan sculptures to finely woven textiles and everyday utensils. It's connected to the Harvard Museum of Natural History (above), with one ticket for both. 11 Divinity Ave.
For more museums of the Boston area, click here; best fares from from the UK, from Spain.