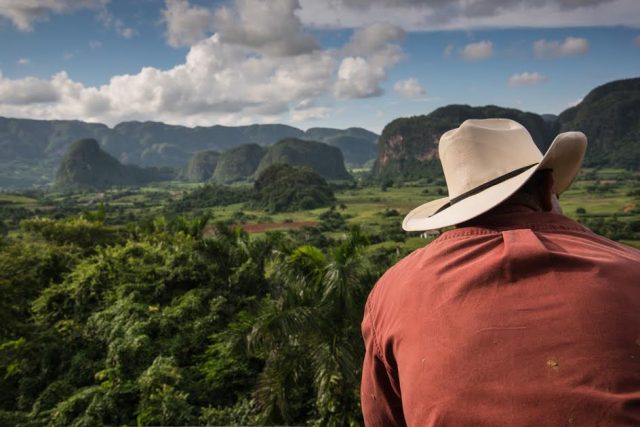 marcin jucha

For visitors to Havana, one of the most popular day and overnights trips besides colonial wonder Trinidad is a visit to the far west of Cuba, the mostly rural province of Pinar del Río (whose locals, by the way, have over the years endured much teasing by other Cubans as guajiros – "country-bumpkin" peasants – though at least these days inaccurately, as far as I've been able to tell).  It's home to not only the eponymous city – which makes for a charming visit in its own right – but also its main tobacco- and coffee-growing country as well as one of the Caribbean's loveliest landscapes: the Viñales Valley.
A two-hour drive from Havana, the provincial capital (also called Pinar del Río, population around 140,000), was one of the last major Cuban cities to be founded during the colonial period – in 1867, a mere 30 years before the Spanish-American War which ended Spain's rule.  This city, as well as towns such as Viñales and Las Terrazas along with local casas particulares (private accommodations) scattered throughout the province, have in recent years started providing increasing numbers and quality of facilities for overnight or multi-day stays out here. But most visitors continue to come on day trips organised from Havana.
One of on main sights of P del R city (below) is its tobacco factory, the Fábrica de Tabacos Francisco Donatien, modest in size, providing the chance to see the world's most famous cigars being hand-cut and -rolled. Another local-product factory is the Guayabita del Pinar Distillery, producing a rum variant flavoured with the fruit of the locally endemic dwarf guava.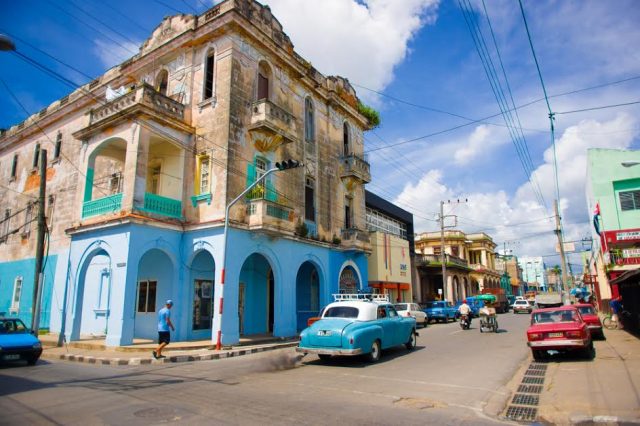 Fotos593
There's some interesting architecture in the older part of town, as well, with some grandiose neoclassical buildings and landmarks such as the pink San Rosendo Cathedral (1883); the sumptuous, early-20th-century Palacio de los Matrimonios (used for weddings and other events); the Teatro José Jacinto Milanés, one of Cuba's oldest remaining theatres (1845); and Palacio Guasch, a spiky, quirky 1914 mishmash of world styles which now houses a natural history museum. A more worthwhile museum to actually spend time in is the six-room Museo Provincial Pinar del Río, set in the handsome onetime provincial council building, dating from the late 19th century; in addition to exhibits of decorative arts and about the history of the area, there are recreations of rooms with period furnishings.
But for many visitors, the real star out here is the bucolic, fecund countryside, in particular the Vuelta Abajo (below), Cuba's farming and tobacco heartland, dotted with small villages and bohíos (traditional thatched huts) tucked amid the fields and greenery. Most organised tours will include a traditional tobacco farm such as Casa del Veguero, with their drying and curing shacks where great bunches of tobacco leaves hang for a month or two from February through May before being shipped off to the cigar factories of the cities.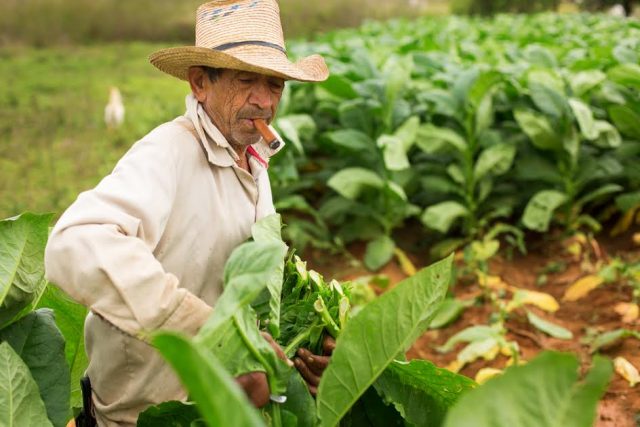 danm12
The area's highlight, of course, is the valley of Viñales. Much photographed and painted, the 705-square-kilometre (272-square-mile) plain is surrounded by distinctively angular limestone karst hills the locals call mogotes (top) – which is why, along with its well preserved traditional architecture, crafts, and way of life, Viñales has been a UNESCO World Heritage Site since 1999.
The valley's single most famous attraction is the Cueva del Indio (Indian Cave) in Viñales National Park. Once a dwelling place for the pre-Columbian Guanajatabey people, the jewel in the crown of the extensive local cave system now has electrical lighting and a short boat ride on its underground river. Another smaller cave in the park is Cueva de San Miguel, while others prefer the less touristy Cueva San Tomás (Latin America's longest, at 47 km/29 mi.), with two-hour tours offered.
Much is also made of a huge 1960s hillside painting of dinosaurs, the Mural de la Prehistoria, but it's really rather cheesy and amateurish, so not worth going out of the way for. One place definitely worth the stop is the Hotel Los Jazmines – not just for an nice overnight but also one of the best classic mogote views in the valley. And the mountainous Sierra del Rosario Biosphere Reserve near the small northern city of La Palma includes various ecotourism and adventure options including a zipline.
In fact, these days, tour operators – both Havana-based and guides affiliated with local hotels and casas particulares – also offer plenty of hiking, biking, birding, and horseback riding options throughout the province. And if you like beaches and diving/snorkeling, there are several paradisiacal options, such as Maria la Gorda down on the Guanahacabibes Peninsula and the tiny offshore islets Cayo Jutias and Cayo Levisa.
More information: Cuba-Junky.com; best fares from the UK, from Spain.