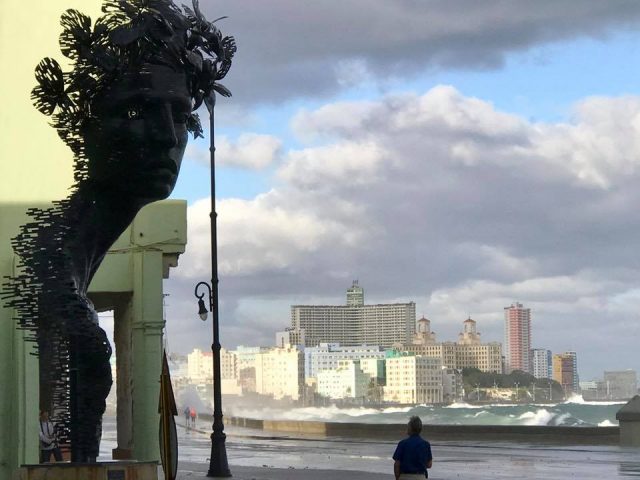 In the past few years, art has truly been one of the bright spots in Cuba's cities, and especially in capital Havana. In addition to a quite fine Museum of Cuban Fine Arts (Calle Trocadero between Zulueta & Monserrate), with works spanning the early colonial period to just yesterday, these days there are also myriad galleries and shops.
Many of them, especially in Old Havana, traffick largely in tourist kitsch, but you can also find some world-class work in galleries such as Galería Habana in the El Vedado neighbourhood and the Fábrica de Arte Cubano, in the same district.  And if you can make it down for the triennial art extravaganza called Bienal de la Habana (next held in November 2018), it's truly a big, impressive deal, not just in the Cuban context but also for Latin America in general.
Beyond that, perhaps more than most cities I can name, you can get an eyeful of art just by walking the streets, as increasingly the shabby façades are being enlivened and made more interesting by a growing array of street art – some "official", some not.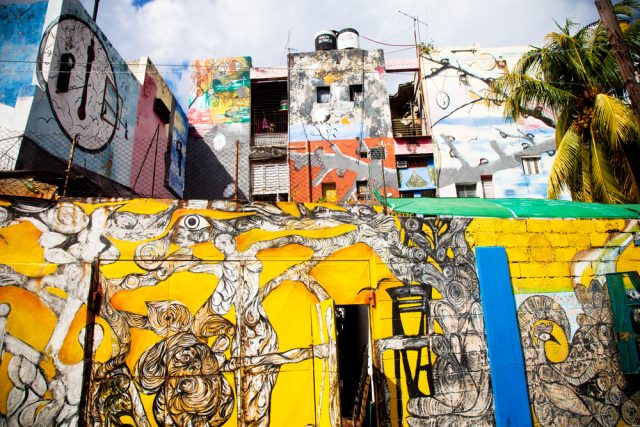 The oldest examples – dating back to the 1990s – are the colourful wall murals on Centro Habana's Callejón de Hamel (above), a centre of Afro-Cuban culture where many of the images reflect the African-Catholic hybrid religion known as Santería (go on Sunday around noon, when there's amazing music and dancing, as well).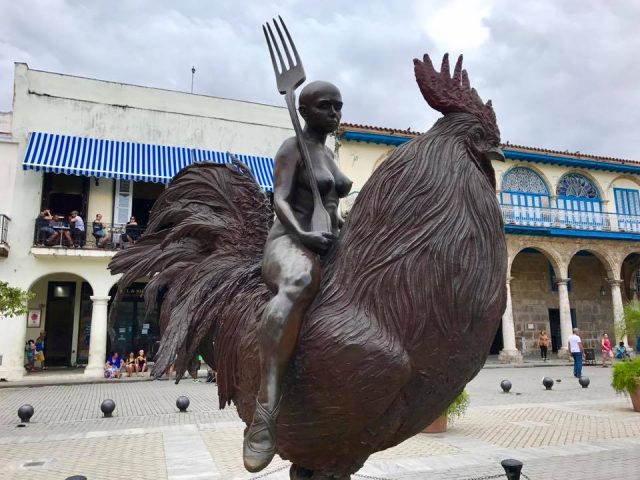 But there's a lot more public art these days. Newer works I noticed on my most recent visit included a dramatic sculpture (top) on the malecón waterfront promenade by Rafael San Juan, inspired by the movement and spirit of Cuban National Ballet dancer Viengsay Valdés. And I was mighty surprised to find, in Old Havana's tourist-popular Plaza Vieja, the social commentary of sculptor Roberto Fabelo's nude woman with a fork riding a rooster (above; think of its single-syllable synonym); she is clearly a jinetera (rider), a woman who goes with foreigners to survive, since it's impossible to survive purely on local salaries.
Here are a few other striking bits of street art I spotted on my recent perambulations: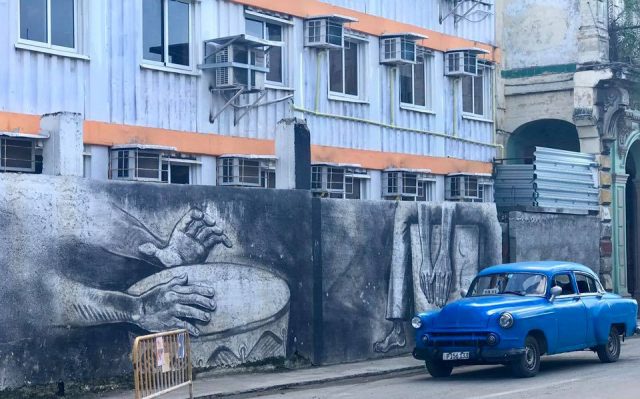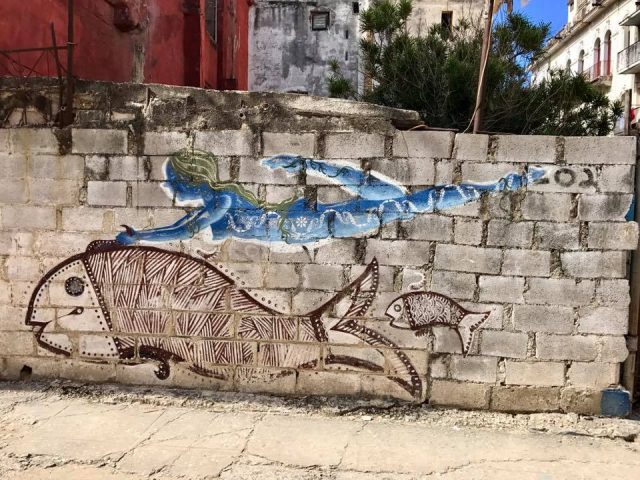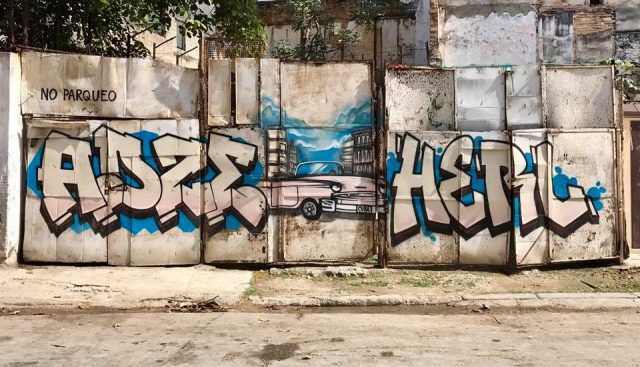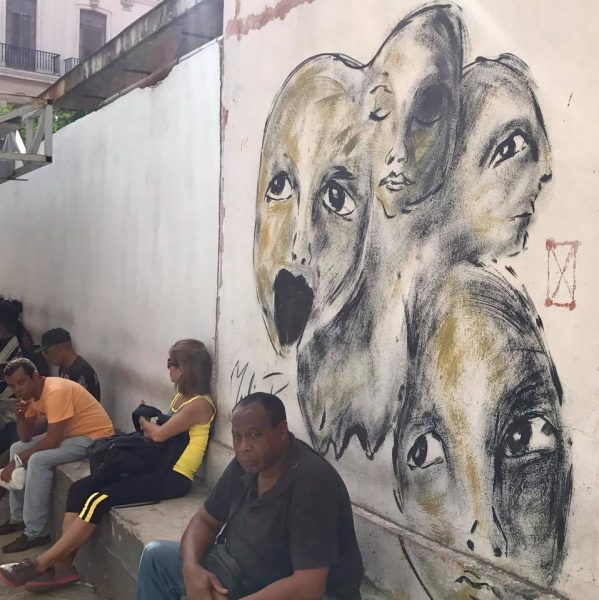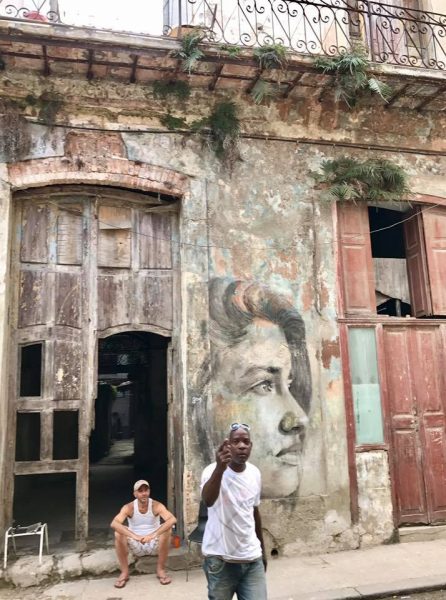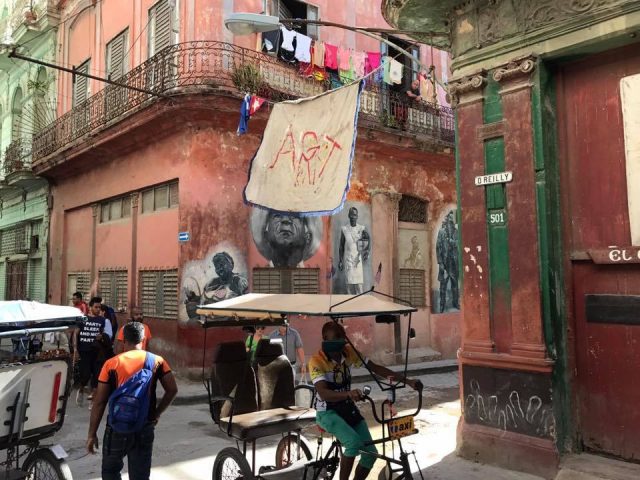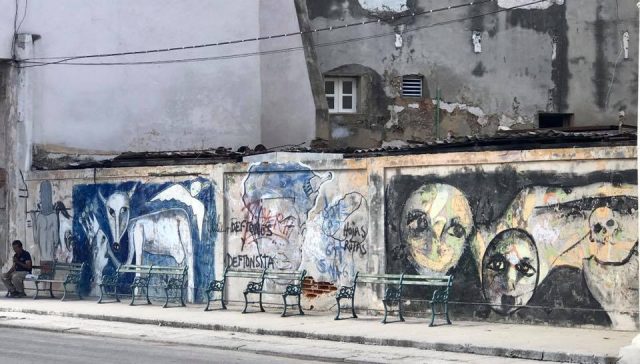 photos | David Paul Appell, Evgenia Bolyukh