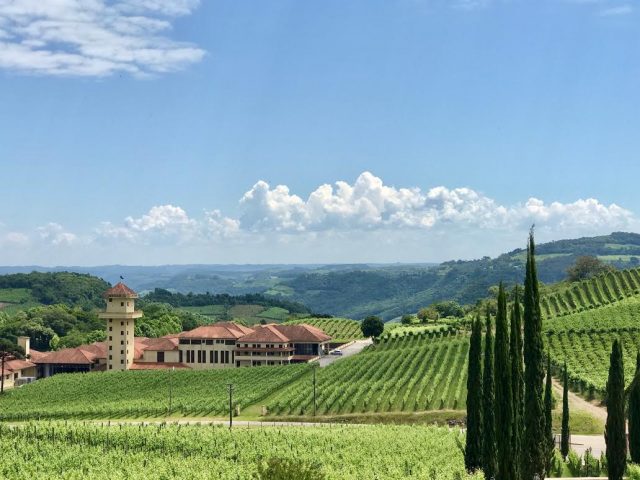 photos | David Paul Appell
When even wine connoisseurs think of Latin America and the fruit of the vine, Argentina and Chile of course immediately spring to mind. But to their east, in Brazil's southernmost state of Rio Grande do Sul, lies a slightly smaller and lesser known, yet steadily rising wine country I had the pleasure to visit recently. I was delighted to discover gorgeous rolling countryside and temperate climate which reminded me of Tuscany and Napa Valley, and a wide variety of high-quality, highly drinkable vintages.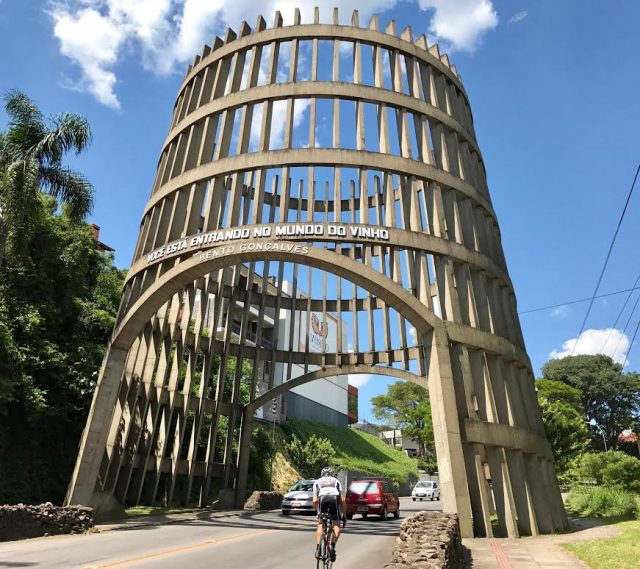 In the "Gaucho Hills" a two-hour drive north of the state capital, Porto Alegre, the Vale dos Vinhedos (Valley of the Wineries) is a far cry from, say, the beaches of Rio or the Afro-Brazilian vibe of Bahia. Here the cultural influences stem from late-19th- and early-20th-century immigration from Germany – and of special relevance to wine, Italy. The valley is anchored by a pair of cities, Bento Gonçalves and Garibaldi (yes, named after Italy's hero of unification), and includes two dozen wineries of varying sizes and ages – some dating back as far as the 19th century, others little more than 30 years. Many welcome visitors.
Some of these are small, boutique operations, such as family-run Adega Dom Elizário, which produces fine Cabernet Sauvignon and Merlot, as well as Brut and Moscatel sparkling wines. Others are large-scale, industrial operations like Vinícola Miolo (top), a Brazil market leader which organises frequent tours, tastings, and events on its expansive lawns; here I remember one wine cellar that seemed to stretch on for hectares.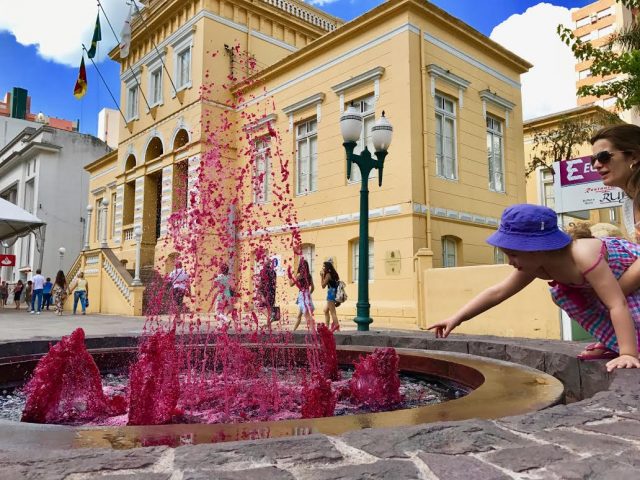 The cities themselves also have their points of interest. Bento Gonçalves (est. 1875, pop. 111,000), for example, has a vintage steam train; an immigrant museum; a cultural centre including art gallery; and even an indoor theme park also of Italian immigration called Epopéia Italiana. But what most sticks in my mind is how seriously it takes its wine heritage, with for instance a church and an enormous cement gate into the city which both suggest the shape of a wine barrel (the latter, above, is proclaims,"You Are Entering the World of Wine"); in front of the handsome city hall there's also a fountain simulating red wine (yes, I tried tasting it!).
Meanwhile, much smaller Garibaldi (est. 1870, pop. 31,000) has some charming historic houses downtown, as well as a municipal museum and another vintage train and railway station, but is otherwise mostly about wineries. Finally, apart from all the above, there is a certain amount of adventure tourism in the area, as well.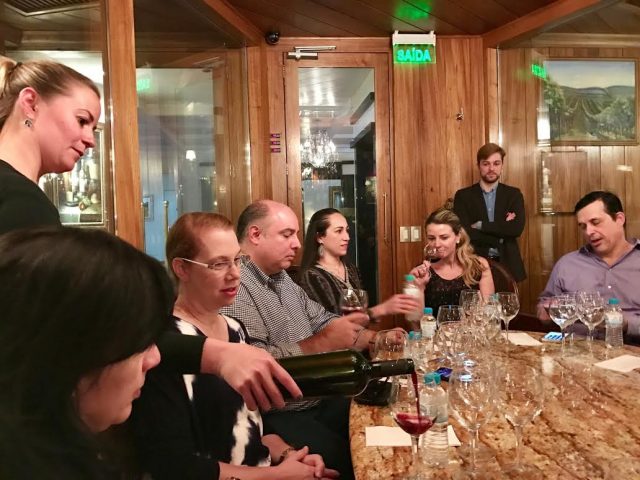 As for places to stay, there are comparatively fewer than in other wine regions, I noticed – several hotels and a scattering of charming pousadas (inns/bed-and-breakfasts) scattered in and around Bento and Garibaldi. But unless you specifically love the B&B experience, if you can swing it, the premier place to stay is the Spa do Vinho, a sprawling, luxurious resort perched on a hill out amid the vines (and owned by Marriott, as it happens). Traditional yet not stuffy, it boasts among other things some of southern Brazil's best dining, as well as remarkable wine tastings (above) and a good-size spa with indoor and outdoor pools, and services which naturally include several vinotherapy treatments (I did ask to be doused in Merlot for my shiatsu, but for some reason they demurred).
By the way, if the Vale dos Vinhedos sounds intriguing, you could make it even more worth the trip by adding a stop in the picturesque small city of Gramado, a two-hour drive away, which besides being the "Christmas capital" of Latin America is a favourite resort destination of Brazilians themselves, thanks to its Alpine climate and architecture, shopping, and many family-friendly attractions.
Truly a side of Brazil you no doubt never expected existed…worthy of a toast, indeed!
Best fares to into Porto Alegre from the UK, from Spain.