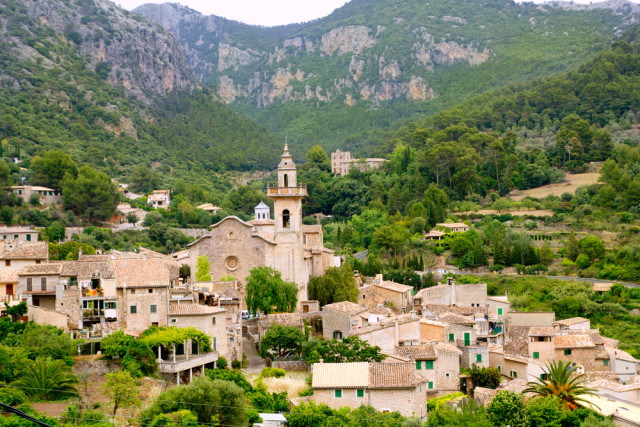 The largest of Spain's four Balearic Islands has long been famous since the 1950s for drawing sun-starved tourists by the millions (these days it's over 10 million per year, on an island of fewer than 900,000 inhabitants). Its 200-plus beaches are the starting point for the island's appeal, but in fact it's also home to a remarkable cultural, historic, culinary, and architectural patrimony stretching back into the mists of Bronze-Age prehistory – home to some of Spain's oldest ruins, for example.
Capital Palma de Mallorca is as rich with all the above as nearly any city in Spain, and we explored that earlier in this blog. Today, however, I'm going to focus on just a key handful of the island's highlights of outside Palma. It's admittedly a bit of a laundry list this time around, but offered mainly by way of overview; we'll be focusing on individual areas more in detail in upcoming posts.
Best Majorca Beaches
Quite a wide variety of strands, from big, broad, and popular to the hideaway calas (coves). But there are handful that are under-the-radar, delicious don't-misses. Down near Majorca's southern tip are calm, unspoiled Cala Mondragó at Alqueria Blanca and Es Trenc at Colònia Sant Jordi (the island's largest unspoiled beach, with some nudism). Most popular with locals, Cala Varques near the lower-west-coast town of Portocristo is especially out of the way but absolutely worth it, while a half hour up this same coast, locals also understandably adore Cala Sa Nau.
Meanwhile, for more buzzy, active strands in and around some of the main resort areas, notables include Port de Pollença and Alcúdia up in the far northeast, and especially Megaluf way out east of Palma (this last especially popular with young, party-hearty Brits).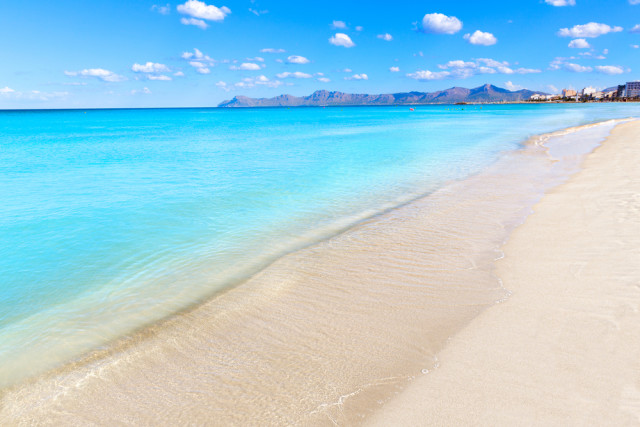 Most Interesting Majorca Towns/Cities
For "party tourists", the top choices is Magaluf, while other resort towns such as Pollença (Pollensa in Spanish), Alcúdia, Sóller, and Palma Nova offer some amount of liveliness while being much lower key. The island's third largest city, Manacor in the east, meanwhile, is famous for its furniture shops and as home to the famous showroom/home base of internationally famous Majorica Pearls.
Other top charm spots with an even smaller feel include Valldemossa (top), a historic hill town out west in the Tramuntana mountain range which includes an iconic ancient monastery, and Deià, a small village halfway along the northwest coast that's been something of an artists colony for some years (another artists' favorite, with an interesting modern art museum, is Andratx up in the Tramuntanas in the west).
Majorca Wine Country
Winemaking in the Balearics goes back to Roman times, and Majorca is home these days to dozens of bodegas (wineries), with three main wine regions: Plà i Llevant in the east, Serra Tramuntana out west, and the best known, Binissalem, in the middle. Some are centuries old with a very traditional feel, while others date from the 1980s onward; top names to look for are Macià Batle, José Luis Ferrer, and Ànima Negra. And many are now set up to receive visitors, either with regular opening hours or by appointment. For more info, check out BinissalemDO.com, a web site run by the regulating council of that region's Denomination of Origin.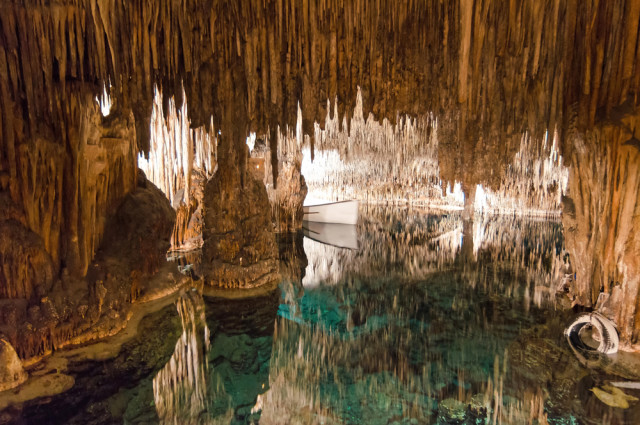 Majorca Archaeological Sites
Reflecting the ancientness of the Balearic Islands' history, three amazing sites include the remains of ancient Roman Pollentia, outside Alcúdia in Majorca's northeast corner. But even more fascinating is some ways are the ruins of these islands' prehistoric culture, referred to as talayotic, after a type of monument characteristic of them. One site and accompanying museum is Son Fornés in Montüiri, pretty much at the centre of the island; another is Ses Païsses, outside the town of Artà, in the hills inland from Majorca's easternmost point.
Majorca Natural Wonders
Quite a few Mediterranean islands possess interesting geological formations and natural attractions, and Majorca is particularly well endowed in this regard. Perhaps the highest profiles is the Coves del Drach (above), a series of spectacular sea caves – including the world's largest underground lake – in the east coast town of Portocristo; it's open to visitors, and enhanced by cool lighting and mood music. Also in the southeast, near the town of Santanyi, Es Ponta is a giant natural arch popular with rock climbers. And up at the island's northernmost point, Cap de Formentor is a rocky peninsula rising as much as 384 metres (feet) above the sea, providing some jawdropping views indeed; there's also a picturesque lighthouse out here, the Faro Formentor.
More information in English: IllesBalears.es.
Best fares to Majorca from the U.K., from the USA.