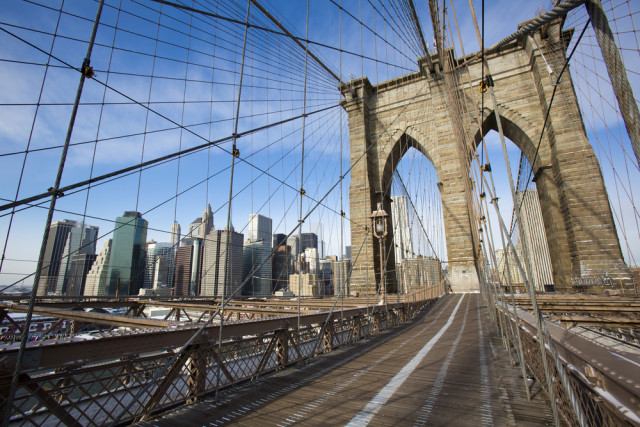 When it comes to the tourism and much else in the Big Apple, fuhgeddaboutit – Manhattan's the proverbial "800-pound gorilla", an attention hog with all the flashiest sights, dining, shows, and yadda yadda yadda. But the so-called "outer boroughs" (besides Brooklyn, the Bronx, Queens, and Staten Island) have really been coming increasingly into their own of late, thanks in part to the influx of many creative but non-affluent New Yorkers forced out of Manhattan by high rents.
The nearly equally historic borough of Brooklyn (founded by NYC's first settlers, the Dutch, in 1634 as Breukelen, and now NYC's most populous borough) in particular has become an oasis of cool, and its venerable museums, historic sights, and cultural institutions are being rediscovered and appreciated as never before. Plus it's so easy to get out here via subway (Underground). So in the land of Saturday Night Fever, Moonstruck, Brighton Beach Memoirs, and She's Gotta Have It (not to mention the recently released period drama Brooklyn), here's a quintet of favourites throughout this 180 square kilometres (71 sq. miles).
Walking the Brooklyn Bridge
Inaugurated in 1883, one of New York City's icons was the world's first of its type in various ways, and today continues to be a major link over the East River with Manhattan, with a half-dozen lanes for auto traffic, and above them, a pedestrian walkway and dedicated bike lanes that in recent years have become extremely popular (especially on weekends), with thousands crossing the 1,825 metres (nearly 6,000 feet) each day. It's truly an exhilarating experience – the grandeur of the bridge's architecture, the people-watching, all with the river and great skylines as backdrop.
Marvelous Museums
The Brooklyn Museum is one of the USA's most distinguished institutions, a Beaux-Arts grande dame founded in 1895. Highlights include an amazing antiquities collection – especially ancient Egypt, Japan, and Africa – and U.S. artworks dating back to the colonial era, with giants like Winslow Homer, Edward Hopper, Georgia O'Keeffe, Norman Rockwell, and Mark Rothko (the Euro art ain't bad, either!).
Other very worthwhile stops include the Brooklyn Historical Society in Brooklyn Heights, an even older museum (1863) which has kept up admirable with the times, shining a light on the borough's past, present, and future. Downtown Brooklyn's New York Transit Museum offers a fun look at all manner of subways, trams, trolleys, and buses which have made NYC what it is (check out that car from original wooden train!); the Old Stone House is a replica of a Dutch farmhouse several blocks west of Grand Army Plaza, a fascinating window into the city's earliest history; and the Weeksville Heritage Centre off Atlantic Avenue showcases another lesser known corner of history – New York's first, pre-Civil War communities of free blacks.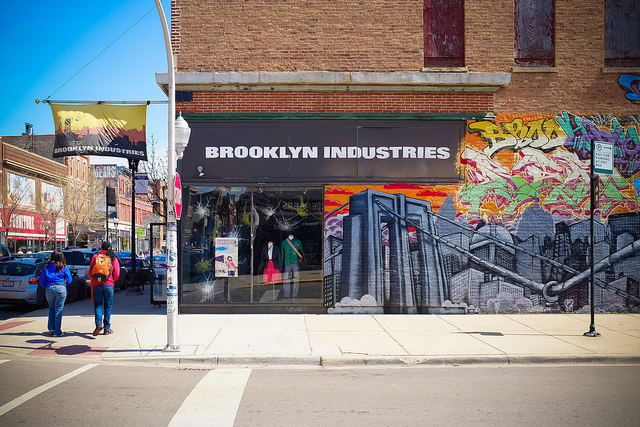 Hipster Haunts
Brooklyn has famously – perhaps notoriously – become one of the USA's premier hipster hubs, and the process of revitalisation has been going on since at least the late 1980s. By now, neighbourhoods like Brooklyn Heights and Park Slope have become practically genteel, while still sporting interesting dining, nightlife, and shopping scenes (and even, in the case of the Slope, a bit of a gay scene).
For something a little edgier, check out a handful of neighbourhoods, most famously Williamsburg (though rents are now heading toward Manhattan levels, and J. Crew and Starbucks have moved in), but also East Williamsburg, Greenpoint, Gowanus, and DUMBO, home to all manner of galleries, antiques shops, bars, clubs, restaurants, coffee shops, live-performance venues, farmers' markets, and more. Some say the movement's peaked, but roaming around out here, there still seems to be plenty of juice in that apple.
Lovely Parks
The main event in this department is Prospect Park, a 237-hectare (585-acre) expanse designed by Central Park designers Frederick Law Olmstead and Calbert Vaux in the 1860s. It's popular for Brooklynites to relax and wander, as well as practise sport and go pedalboating in summer and ice skating in winter; there's a nice little zoo here, as well. Olmstead and Vaux also designed the much smaller Fort Greene Park, and other great spots for drinking in the Manhattan skyline include Brooklyn Bridge Park, Sunset Park, and Valentino Pier.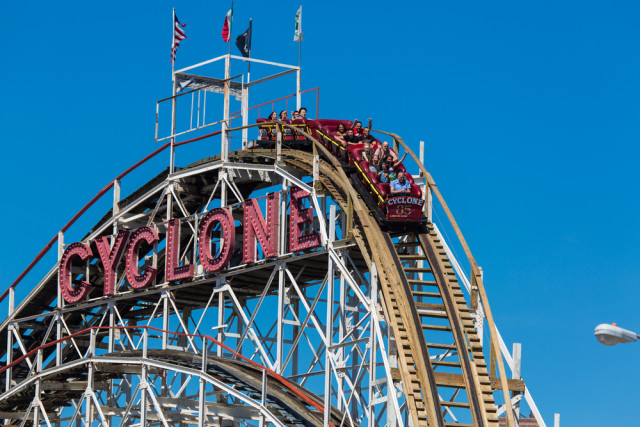 Global Cuisines
One of the greatest things about the "outer boroughs" is the exciting ethnic diversity that's scarcer these days in Manhattan, and Brooklyn has it in spades. One of my favourite things to do is head out to Brighton Beach for its Russian restaurants (as well as more obscure cuisines from Central Asia – Uighur, anyone?). Meanwhile, the ethnic (often heavily immigrant) communities of Mexicans, Middle Easterners, Italians, Caribbean islanders, Chinese, Vietnamese, Polish, and others in neighbourhoods like Sunset Park, Bensonhurst, Bay Ridge, and Flatbush making eating out here a United Nations of yum.
Back in hipsterland, meanwhile, there are also plenty of cuisines to choose from – but even more microbreweries, farm-to-table, organic, and the usual accoutrements of 21st-century foodie-ism.
Coney Island – A Unique Slice of Americana
The borough's southwest Atlantic coast started out as a resort area in the mid 19th century, then by the 1880s evolved into a cluster of the USA's first amusement parks . Today, after a period of decline in the late 20th century, it exerts a retro appeal to a new generation, with rides and attractions that are a mix of new and vintage (particularly the Wonder Wheel, the Cyclone roller coaster, and the Parachute Jump); the New York Aquarium is also out here, as well as a popular, fairly well kept beach.
Best Iberia fares to NYC from Spain, from the UK.

photos |  MISHELLA, Sean Davis, Chris Parypa Photography