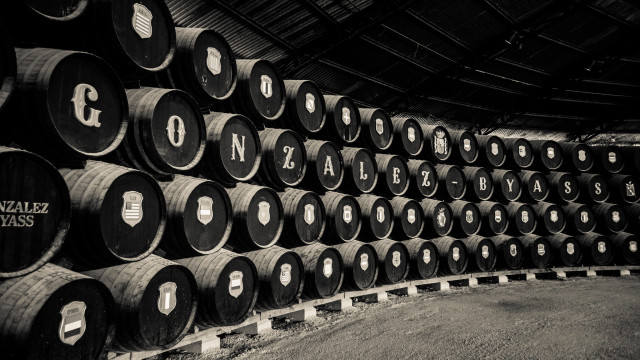 Ah, the wines of Spain. This country has of course in recent years become a superpower of the vine, with internationally famous wine regions spread especially across its north. But the region that's been internationally famous for hundreds of years – at least since the 16th century, in fact – is the sherry-producing lands around Jérez de la Frontera, down south in the west Andalusia province of Cádiz. Add some tasty local cuisine and evocative history, and you've got a one-of-a-kind experience that's as Spanish as it gets.
Dating back to before the Roman Empire, even in 2016, Jérez de la Frontera (pop. 213,000) still retains something of a small-town feel. The narrow lanes of historic neighbourhoods such as La Merced, La Magdalena, and San Juan, with their handsome palazzos and churches, are redolent with the aromas of sherry and of treats being fried in fragrant olive oil (not to mention its centuries-old equestrian traditions – home, for example, to the venerable Royal Andalusian School of Equestrian Arts, where you can take in some impressive horsey spectacles indeed).
For tapas, the best area is between Plaza de Plateros, Plaza Arenal  and the city hall, where tapas bars are thick on the ground. Local specialities include gazpacho, piparra (made with garlic, tomato, tuna, green pepper, and olive oil), migas (breadcrumbs, garlic, and olive oil, often also anise and/or bacon), salmorejo (a gazpacho-like chilled puree of bread, tomato, garlic, and olive oil), patatas a lo pobre (a nice sliced-potato side dish involving onions, peppers, garlic, and vinegar), and codfish in tomato sauce. All, of course, accomplanied by a nice glass of sherry.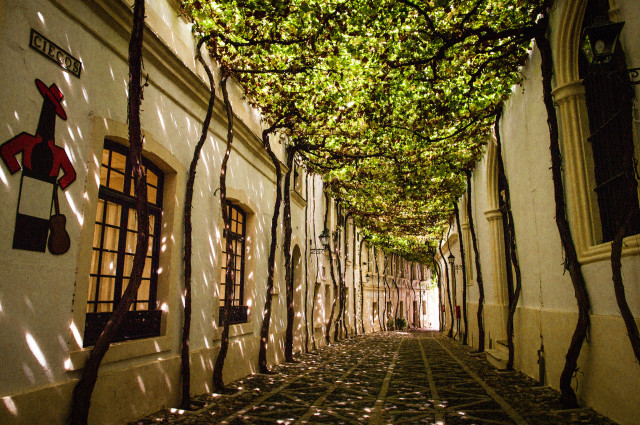 For tastings of wine varieties including Moscatel, Pedro Ximénez, and Palomino, various bodegas open their doors, including Bodegas Tradición, Álvaro Domecq, Dios Baco, and Emilio Hidalgo.
For some context, I'd also highly recommend a wine museum or intepretive centre such as El Misterio de Jerez, which does a great job of laying out the history and lore of sherry and other wines in the culture of Jérez, Cádiz, and Andalusia.
Best Iberia fares to Jérez de la Frontera from the U.K., from the USA.
photos | Andrea Moroni