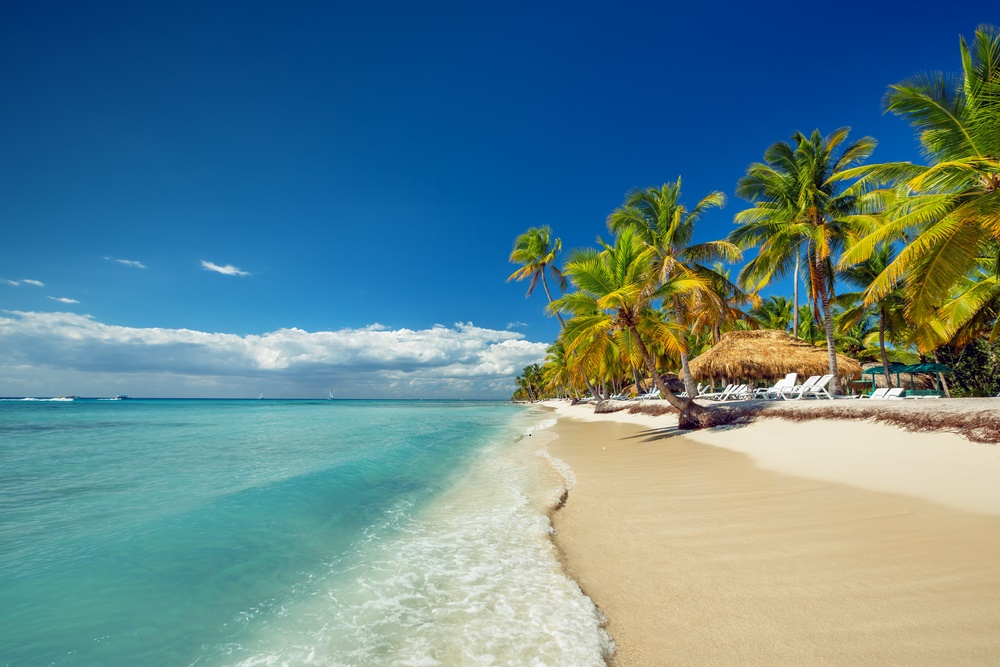 The Dominican Republic's best-known beach resorts area, perched out on the country's eastern tip where the Caribbean and the Atlantic meet,  has especially in the past couple of decades grown into the DR's most popular destination, with one of the Caribbean's best-connected airports nearby.  And of course the powdery white-sand beaches along Punta Cana's 100 kilometres (62 miles) of coast are lined with a wide variety of hotels and resorts which add amazing amenities to paradise.
Despite its location at one extreme of the DR, this area still makes a great base of operations not just on its own terms but for exploring the country's other cool areas and activities, thanks to good roads to Puerto Plata and Samaná on the north coast, as well as La Romana, Bayahibe, Santo Domingo (just a 2 1/2-hour drive away), and other points south.

The biggest concentration of resorts in the Punta Cana area is along its most extensive beach, called Bávaro – truly the jewel in the crown. But there are other stupendous strands, as well, such as Uvero Alto, Macao (especially a draw for top-notch surfing), El Cortecito (a completely charming little fishing village), Cabeza de Toro (whose Blue Flag designation for quality, services, and environmental protection makes it particularly appealing), Cabo Engaño, Punta Cana itself, and Juanillo (this last one of our very top Dominican favourites, a hotspot for beach and water sports like kayaking and beach volleyball, and adventures on land such as horseback riding).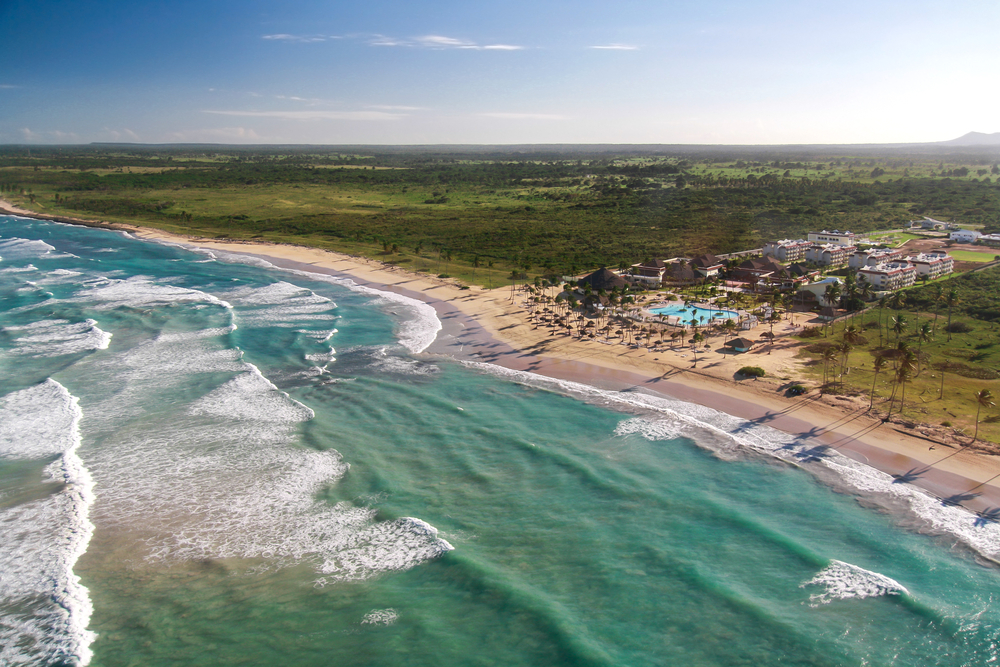 Speaking of adventures, another great part of what makes Punta Cana so appealing is its tremendous menu of offerings on both land and sea in and around the area.  Diving and snorkeling galore, of course (including some pretty brilliant wreck diving). But also go ziplining in El Farallón; learn to paddleboard on the crystalline waters of Bahía Tortuga; go caving in Los Haitises National Park; and cruise dunes and landscape in Cap Cana's motorised "adventure buggies". The trio of golf courses out here is among the best in the Caribbean, and there's even Manatí Park, a theme park, if that's your speed.
And of course let's not forget romance. Just the paradisiacal surroundings are enough to create a gorgeously romantic backdrop for couples – and as an offshoot of this, this area has become a very popular place for honeymoons and destination weddings (still between girls and boys only, for the time being). Almost every resort offers a variety of venues for unforgettable occasions, from garden gazebos to barefoot on the beach. Local churches are also an option, such as Bávaro's Jesús Maestro or more grandiosely at the modern Nuestra Señora de La Altagracia, the basilica in Higüey, the provincial capital city; another popular spot a little farther afield is Altos de Chavón, an hour away outside La Romana (get more details on DR weddings here).
Couples, families, young and on in years – what's clear is that there's enough variety, sun, and fun in Punta Cana for the tropical holiday of a lifetime.


More information: GoDominicanRepublic.com.

image | Valentin Valkov/Shutterstock, photopixel/Shutterstock