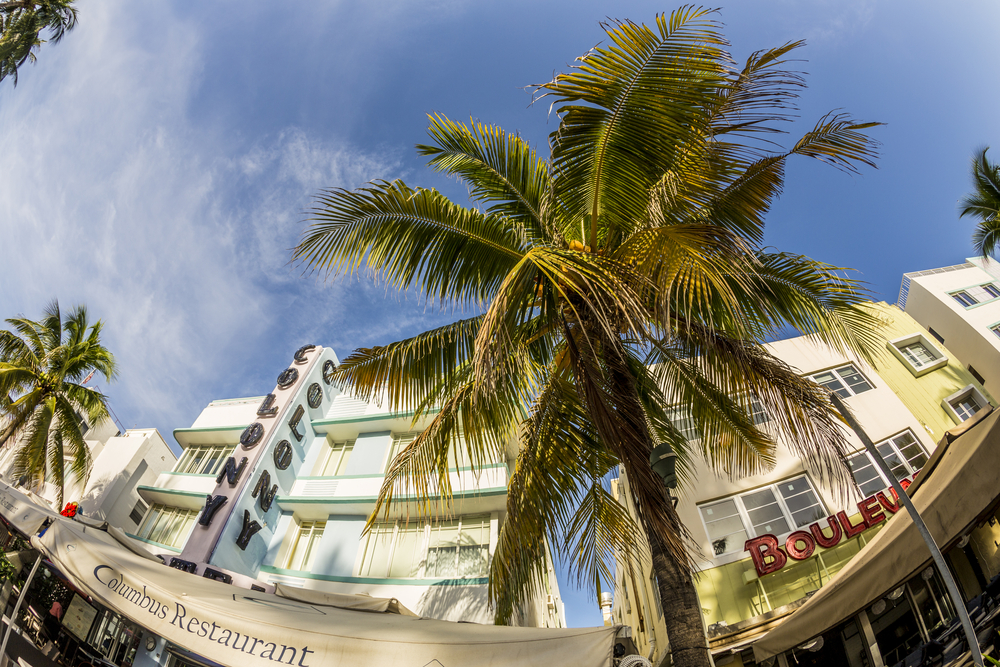 Sniff, they grow up so fast, don't they? Seems like just yesterday one of the world's most popular resort cities was a clutch of clapboard buildings on a muggy, buggy, glorified sandbar. Now, as Miami Beach marks the 100th anniversary of its incorporation this month (March 26, 1915) with no small amount of star-studded hoopla, it truly amazes me to see how it has changed (even just in my own slice of that century – the 33 years I've been visiting Miami and the 13 I've lived here).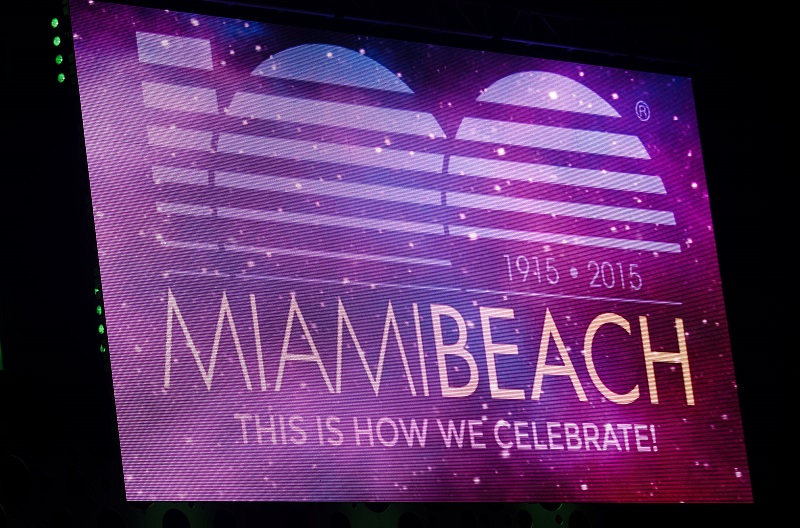 Miami Beach History
Occupying the southernmost 6.5 kilometres (2½ miles) of a barrier island whose greatest width spans little more than a dozen city blocks, Miami Beach (pop. 88,000) was pretty much empty (except for some crop-growing) until entrepreneurs like Carl Fisher and the Lummus brothers got the development ball rolling, with the first hostelry, Brown's Hotel (in recent years reborn in a luxury reincarnation at 112 Ocean Drive as Prime Hotel, as well as home to the celebrity-popular steakhouse Prime 112).
By the 1920s MB was turning into quite the popular resort destination, and rode particularly high after World War II, in the 1950s and 1960s as celebs like Jackie Gleason, Arthur Godfrey, the Rat Pack, and other showbiz bigfeet made it their stomping grounds, projecting a glamorous image which lured even more tourists.
The 1970s and 1980s? Not so much. Decline set in, and this was the period when it became popularly dubbed "God's waiting room" because especially in what is today called South Beach, every other street seemed to be lined with hotels and blocks of flats full of old people left over from the boom of years past. Crime shot up, especially as some of the more unsavoury elements shipped over from Cuba in the 1980 Mariel boatlift moved in (remember 1983's Scarface? Say hello to my little friends!).
And yet, by later in that decade, preservationists and entrepreneurs were joining forces (with an assist from latter-day pop culture, such as the hugely popular TV cop show Miami Vice) to launch the gentrification which created the Miami Beach of today – and in my opinion SoBe in the 1990s became one of the coolest, most interesting places in America.
Today it's still plenty cool and pretty interesting, of course, even as it's evolved, becoming more "corporate" in some ways. The centrepiece remains the famous, eponymous beach, of course, and Miami Beach hotels, dining, shopping, and clubbing scene is one of the world's most high-powered and upscale (though cheaper eats and sleeps remain also quite doable).
Here's just a quick sampling of the top stuff to do…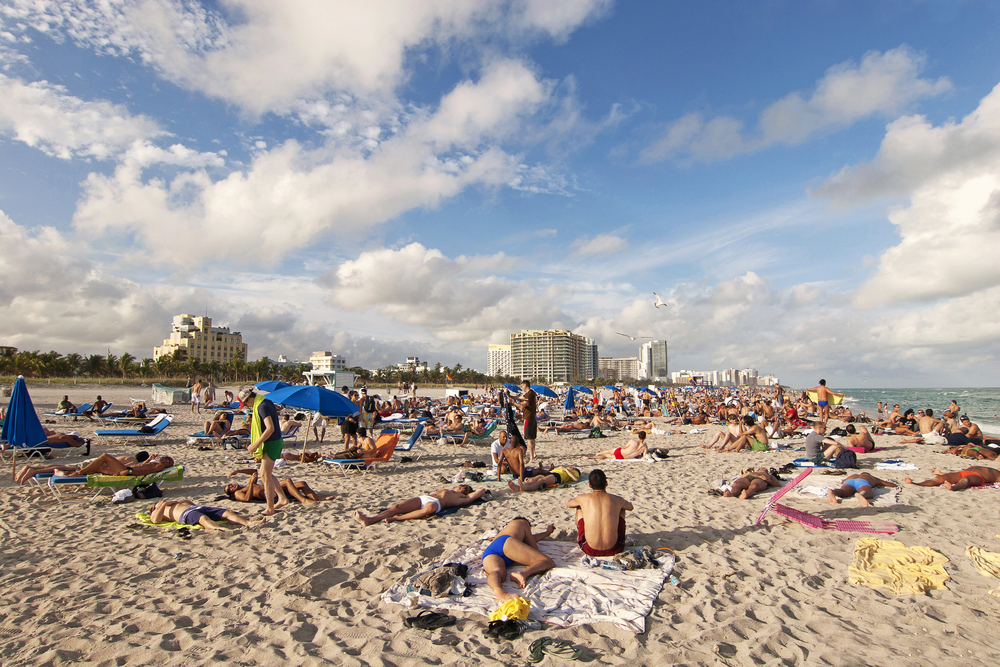 Miami Beach Attractions



Ocean Drive/The Beach
The iconic images of the Art Deco darlings lining beachfront Ocean Drive (top) show off the best examples of an eyecatching architectural style invented in Miami, and you can take fascinating walking tours to take it all in (fun fact: in a way we have anti-Semitism to thank for Miami Deco, as South Beach was basically created in the 192os as a holiday enclave for Jews, who weren't welcome farther uptown, where all the "respectable" folks were at the time – today there is still a significant Jewish presence here, even including yeshivas and a "Jewban" – Cuban Jewish – synagogue).
In addition to hotels, Ocean Drive is crammed with pubs, clubs, and restaurants – some of the eateries overpriced tourist traps, others quite good. Then of course there's the Casa Casuarina at 11th Street, once the notorious "Versace mansion," in front of which the flamboyant Italian designer was murdered in 1997; it's now an over-the-top tacky-posh (and constantly under new management) hotel/restaurant called The Villa, where apart from the ever-popular front-gate photo op, you can splurge on dinner or a room starting at a mere $600 and but last I checked going up to as much as $10K. The strand along this street is usually packed, of course – though a little less so below 5th Street; another notable feature is the gay beach at 12th Street.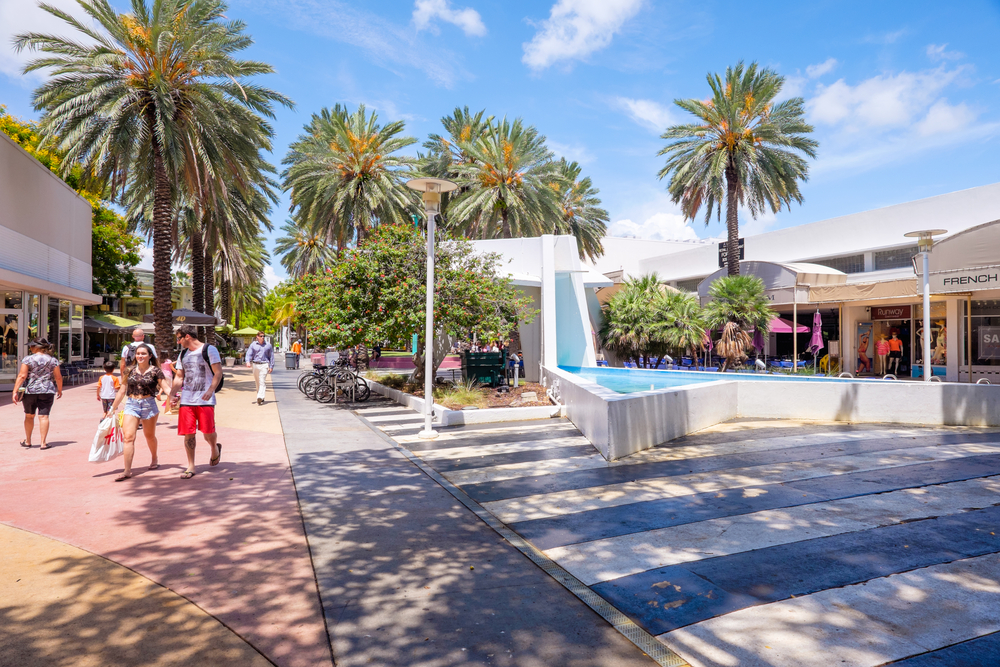 Lincoln Road Mall 
For much of the 20th century, SoBe's other main destination thoroughfare, a short stroll northwest of Ocean Drive, was a bustling commercial and social hub – but when I first laid eyes on Lincoln Road in the early 1980s, this pedestrian mall was a virtual ghost town, with boarded-up storefronts except for the occasional Orthodox Jewish wig shop, and haunted by a gaggle of sad oldsters.
Well, happy days have been here again for the past couple of decades, as restaurants, retailers, and nightspots have re-colonised this eight-block stretch with a vengeance. Some of the Art Deco classics have been renovated (such as the Colony Theatre) or repurposed (the old Cadillac showroom, for example, now a Guess outlet, and the onetime Lincoln Theatre an H&M). I definitely recommend a stop at the ArtCenter South Florida, where you can watch artists at work, and a block north is one of the bigger deals of the past decade: the New World Center, where classical music meets high-tech and an unusually restrained Frank Gehry design (in season, the hoi polloi can sit out on the lawn and watch "wallcasts" of concerts projected on the facade).  Next up for the Road, apparently: a shiny Nike flagship store with a rooftop basketball court (oh, yay) and Tantalize, a fancy-schmancy, two-story restaurant with pan-Latin grub, shows, and a dedicated "artistic director" (rolls eyes).
Española Way
In many ways this totally charming block between Washington and Drexel Avenues (below) is my favourite little corner of SoBe. Dating from 1925, it has a old-timey Mediterranean rather than Deco feel, and includes some nifty restaurants (including a longstanding and pretty good Spanish spot, Tapas y Tintos), boutiques, and the Clay Hotel, which in addition to being the onetime stomping grounds of the likes of Al Capone and bandleader Desi Arnaz back in the day, is now one of the most affordable lodging deals in town. Another must along here: Milani Gelateria, serving some of Miami's most authentic gelato.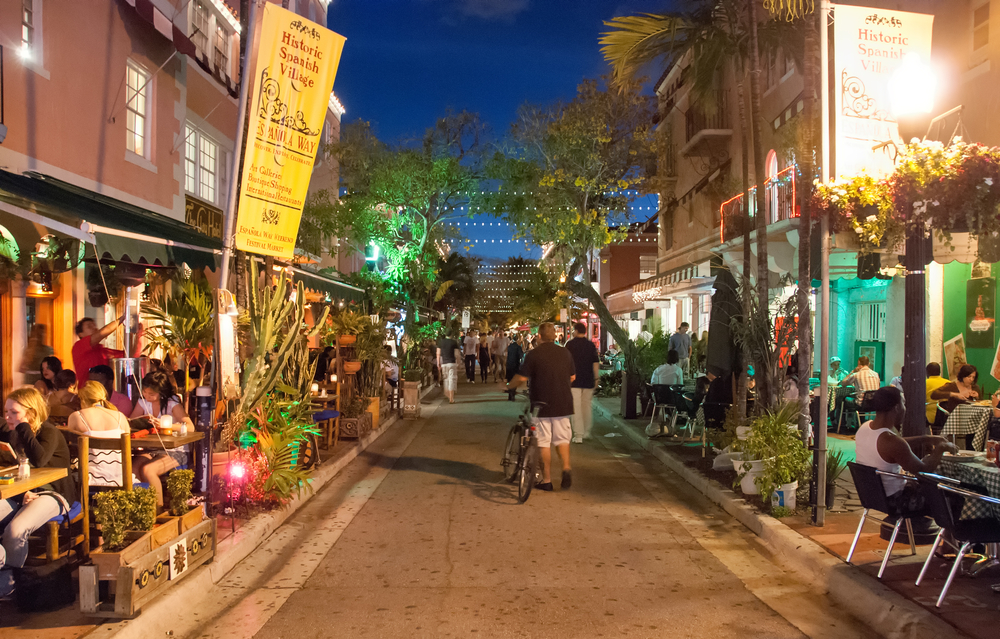 Miami Beach Museums
I think it's fair to say that nobody comes to Miami Beach for museums. Nonetheless, culture vultures and history buffs alike will find something to like if a break from the beach is in order for whatever reason. Top of my like list is the university-affiliated Wolfsonian, a slightly fortresslike bit of business on Washington Avenue with an unusual speciality: art and design – especially of the 20th century – and how they have fit into, reflected, and influenced world history and culture. A somewhat more traditional art museum a few blocks north on Collins Avenue, the Bass Museum boasts the likes of Botticelli, Toulouse-Lautrec, and Dürer, as well as a good contemporary selection and an engaging roster of temporary exhibitions.
A couple of more minor museums also merit mention. There's the Jewish Museum of Florida, housed in a 1920s synagogue (which, by the way, includes a stained-glass window commissioned by legendary mobster Meyer Lansky) and highly recommended. And a Jewish bubbe (grandma), of all people, runs the World Erotic Art Museum in a second-floor space on Washington Avenue (who knew? Do ask Naomi Wilzig to tell you her story if she's there). Hey, stop that sniggering – despite its prurient content, its a very well – and if I may say, tastefully – curated collection of fine art and objets from all continents and eras (and yes, that is the original mod phallus statue Malcolm McDowell used to brain a victim in A Clockwork Orange).
As for when to come, winter and spring are high season, of course, so both more expensive and necessary to book farther in advance, especially during the parade of festivals and special events such as Art Basel, SoBe Wine and Food, the Boat Show, the Winter Party, and the Winter Music Conference. But during summer and early fall you can face more possibility of rain (usually only for a short period in any given day, though).
So yeah, Miami Beach has seen a lot of ups, downs, and comebacks for a city in a mere century. But clearly, it's never enjoyed a boom quite as boomy like the one it's going through now. And if you haven't had a chance to experience it yet, come check out one of the world's most singular beach resort cities.
More information: MiamiBeachGuest.com, MiamiandBeaches.com.
Best fares from the U.K., from Spain. 

David Paul Appell is the author of Frommer's Easyguide to Miami and the Keys. 

images | 1. Jorg Hackemann, 2. MiamiBeach100.com, 3. Jazzmany, 4. Fotoluminate LLC, 5. CristinaMuraca