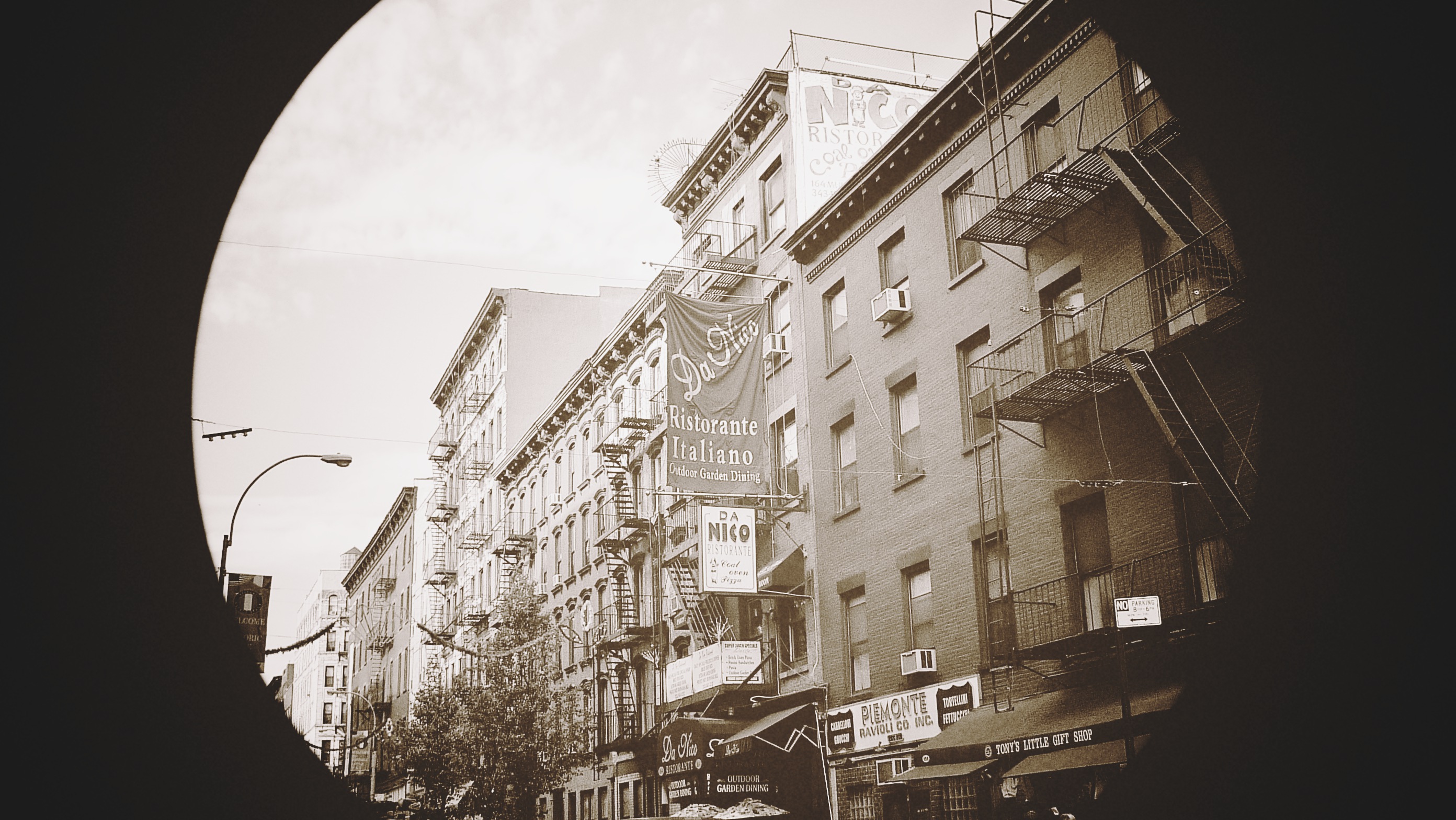 The New York City stomping grounds of the notorious Corleone family have entered film and pop-culture immortality, becoming a classic travel destination for millions across the world.  And not only are the wiseguys of this powerful movie trilogy based on Mario Puzo's novel unimaginable without the Big Apple, but they themselves have also become an inextricable part of this city's lore – and have provided plenty of local spots for Godfather fans to visit, evoking the scenes and spirit of this simultaneously vile, noble, tragic, and violent cinematic Mafia clan.
When it comes to Italians in New York, most will immediately think of Little Italy, toward the more southerly precincts of Manhattan island. But though you can still come say you saw it on Mulberry Street (to paraphrase Dr. Seuss), la piccola Italia has been shrinking for many years, partly due to the expansion of adjacent  Chinatown, to the point where fewer than 5 percent of Little Italy's denizens remain of Italian heritage. Nevertheless, the time and place that most evoke New York's Italians in general (and the Corleones – and even the Sopranos from across the river in New Jersey – more specifically), is Mulberry between Canal and Broome Streets during "da Feast," aka the Feast of San Gennaro, 11 days in September organised around the September 19 celebration of Naples' patron saint (the celebration will mark its 100th anniversary in 2016).
Whether in September or at any other time of year, other landmarks you shouldn't miss along Mulberry include 104-year-old St. Patrick's Church (263 Mulberry St.) whose interior was especially decorated for The Godfather's classic baptism scene (actual relatives of director Francis Ford Coppola were used as extras). Afterward stop off for some refreshment at the century-old Mulberry Street Bar (176½ Mulberry St., between Broome and Grand), setting for the scene in Part III where Vincent Corleone (Andy Garcia) shares a drink with his sister Mary. And don't leave the premises without trying a cannoli, that fried stuffed pastry classic from Sicily immortalised by Vito Corleone's lieutenant Peter Clemenza (Richard Castellano) in the unforgettable line, "Leave the gun. Take the cannoli." But of course New York has five boroughs, and The Godfather trilogy makes use of locations from at least three, including:
The Bronx  Several scenes were shot in the Belmont section of the West Bronx, most notably the one where  Michael whacks Virgil Sollozzo and corrupt cop Captain Mark McClusky at the old Luna Restaurant at 3531 White Plains Road just off Gun Hill Road (near the New York Botanical Garden, by the way).
Queens  Across the East River from Manhattan and accessible via free ferry from Manhattan's southernmost tip, Queens is best known in the Godfather canon for  Calvary Cemetery in Maspeth/Woodside, where Vito Corleone was laid to rest.
Staten Island, the slightly more outlying island borough south of Manhattan, accessible via free public ferry (below) from South Ferry, Manhattan's southernmost point; getting there is part of the fun (as is the iconic view of the Statue of Liberty). You can find Vito's stone manse  at 110 Longfellow Avenue, which along with 120 Longfellow was the site of scenes from Connie Corleone's wedding.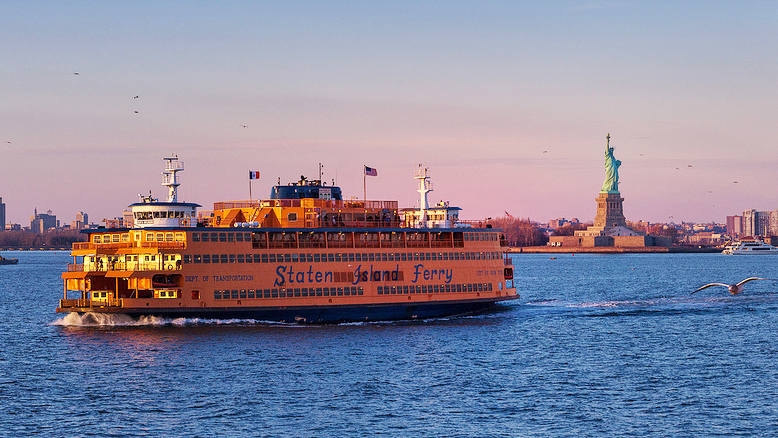 Manhattan Lots of choices here, including the New York Eye and Ear Infirmary at East 14 St. and 2nd Ave., site of Vito's hospital scenes. In addition, check out Ellis Island, an interesting and often moving museum and historic site which years past processed most European immigrants to the United States, including Vito Andolini, named after his hometown by a confused immigration bureaucrat (Marlon Brando is sublime here). Then, just east of Little Italy, in the East Village between cool eateries and edgy little boutiques you'll find the Museum of the American Gangster (78 St. Marks Place), above a onetime speakeasy frequented by Al Capone, Lucky Luciano, and much more recently the "dapper don," John Gotti. Over in the West Village, follow that up with lunch, dinner, or a hush-hush drink at Employees Only (510 Hudson St.), a restaurant/bar inspired by the speakeasies of Prohibition.
Now, is all that an offer you can't refuse, or what?
image | EagleEyez (second)