Last Thursday, May 25, the Espacio Iberia was inaugurated in the heart of Madrid, specifically in Maestro de Victoria Street, 3, a few meters from Puerta del Sol. A new onboard experience that you can enjoy any day, including holidays, until July 1.
And you may be wondering, what is this experience all about? Stick around, we'll tell you all about it.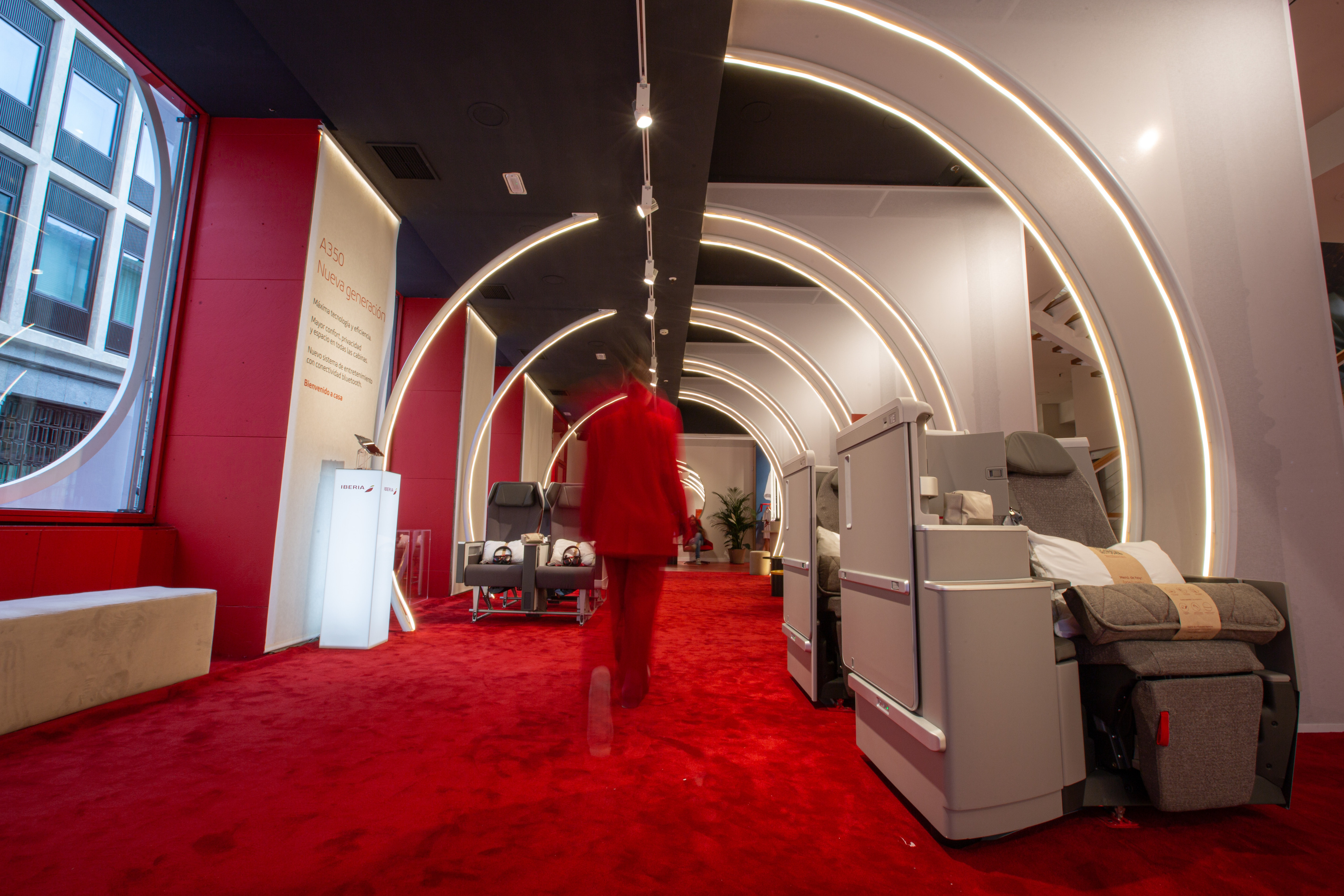 Inside the Espacio Iberia you will find a recreation of the cabin of a New Generation A350 aircraft, with seats where you can sit and enjoy the "flight". Once seated, you will be able to taste the new gastronomic proposal implemented in the Business, Premium Economy and Economy flights. It consists of different menus prepared by DO&CO and based on Mediterranean richness, with quality, local and seasonal products. And not only that, to let you know the peculiarities of the preparation, three times a week there will be a showcooking.
In addition to tasting and seeing how the exquisite menus are prepared, you will also be able to taste an extensive wine list of the best Spanish appellations of origin, selected by the Wine Club. But if wine is not your passion, don't worry, there is also a beer tasting, guided in this case by a Mahou sommelier.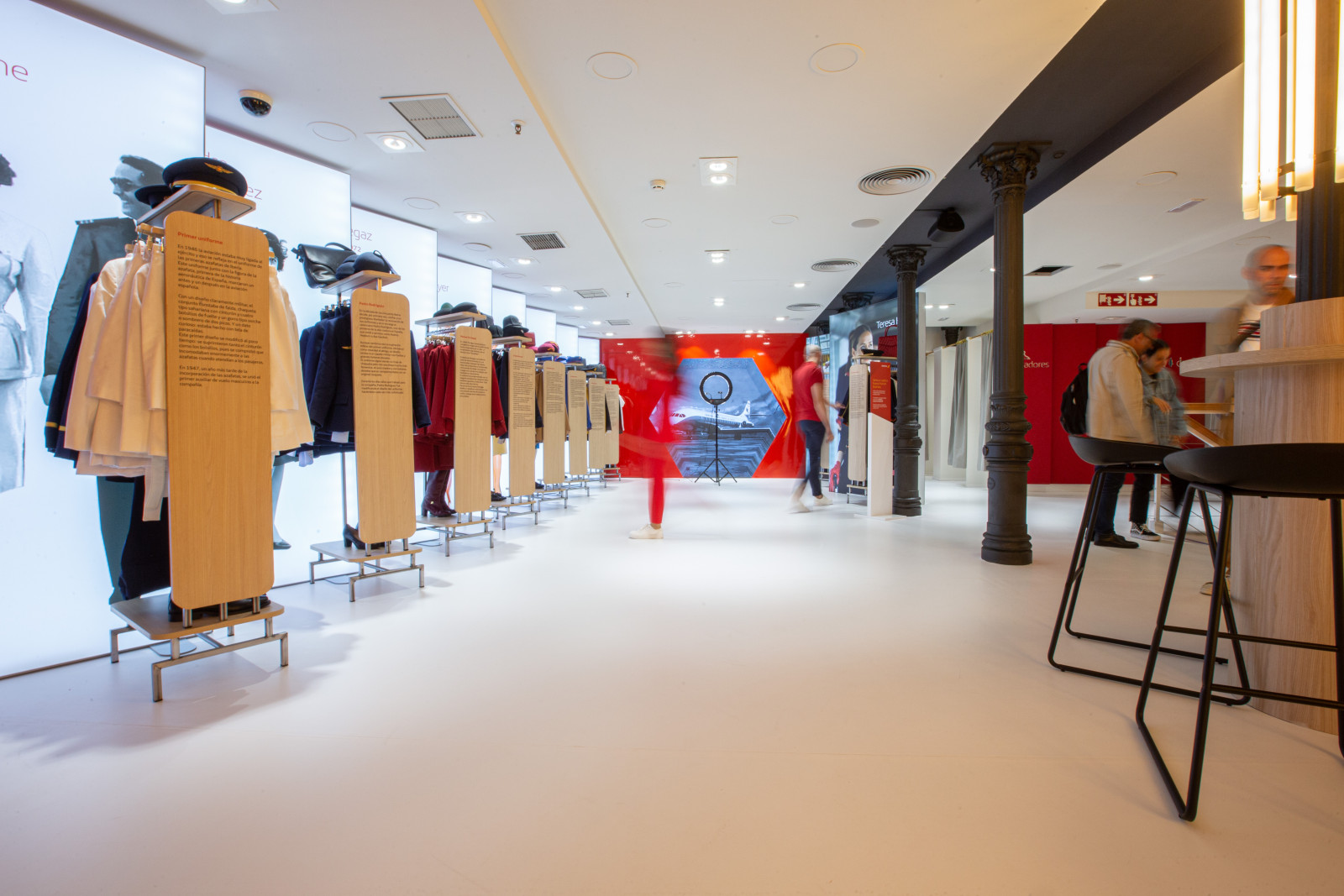 Another way to live this experience is from the perspective of our cabin crew. You will find on display all the uniforms that Iberia personnel have worn throughout history, but best of all, you will be able to try them on! If you upload a photo to your Instagram stories with one of them on, you'll be entered into a draw to win two Business class tickets to New York. We also want you to feel like a real pilot, and to achieve this we have installed a flight simulator.
Our project Talent on board could not miss in Iberia Space and will have a special role, hosting meetings between talents from different disciplines such as sports, audiovisual production, literature or fashion. You will be able to enjoy celebrities such as: Rozalén, Itziar Ituño, Diego San José, Gorka Ochoa, Natalia Millán, Julio Bravo, Gervasio Sánchez, Mónica García, Ray Zapata, Adriana Cerezo, Jose Manuel Calderón, Palomo Spain and Elvira Lindo.
Finally, if you not only want to take the memory of this experience engraved in your memory, do not hesitate to stop by the small store. Here you will find all kinds of souvenirs: model airplanes, advertising posters, a replica of the new uniform bag…
The capacity for some of these activities is limited, so we recommend that you reserve your place. You can do it online or at the reception of Espacio Iberia, we are waiting for you!