The "Isle of Enchantment" offers an amazingly diverse menu of options to visitors, in capital San Juan and well beyond – history and culture, for sure, but also tasty eating, drinking, and beaching, along with memorable partying and much much more. But one side of Puerto Rico you should definitely not miss is its wealth of eco opportunities, from glowing "bioluminescent" bays to spectacular waterfalls, and most especially a large swath about an hour's drive from San Juan: El Yunque, the only tropical rain forest in the U.S. National Forest system.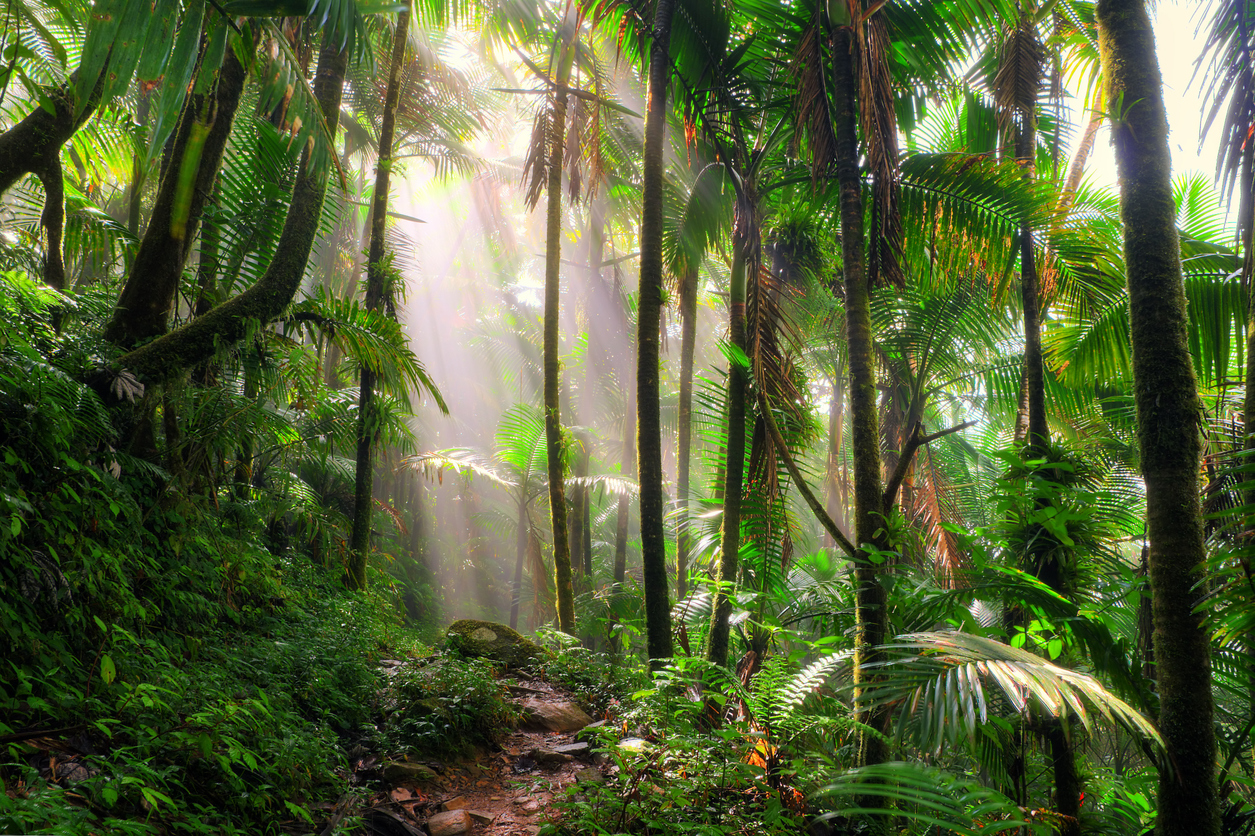 A Biodiversity Bonzanza
At just over 115 square kilometres (44 sq. miles), El Yunque is actually the smallest U.S. Federal forest – yet it's the one that's home to the most diverse with 240 species of trees (26 of them endemic, growing nowhere else), 50 types of orchids, and some 150 of ferns. It is divided into four subforests, depending on their altitude: Tabonuco, Palo Colorado, Palma de Sierra, and the Dwarf or Cloud Forest The lowest would be Tabonuco, less than 2,000 feet high, and the highest the Cloud Forest, approximately 3,000 feet high, and almost always covered in clouds.
Its wildlife is also varied, and also includes species you'll find nowhere else. One denizen is the iguana – rare for a forest – and another famous denizen is various types of coquí, a little frog which is Puerto Rico's unofficial symbol, whose name comes from the sound made by the male ("co" to scare away other males and mark their territory, "qui" to attract females),
Preserving El Yunque is not just a boon for Puerto Rican tourism but for the planet, as it helps bolster our biosphere's critical but increasingly beleaguered biodiversity – thanks to this forest, a number of species are saved from extinction.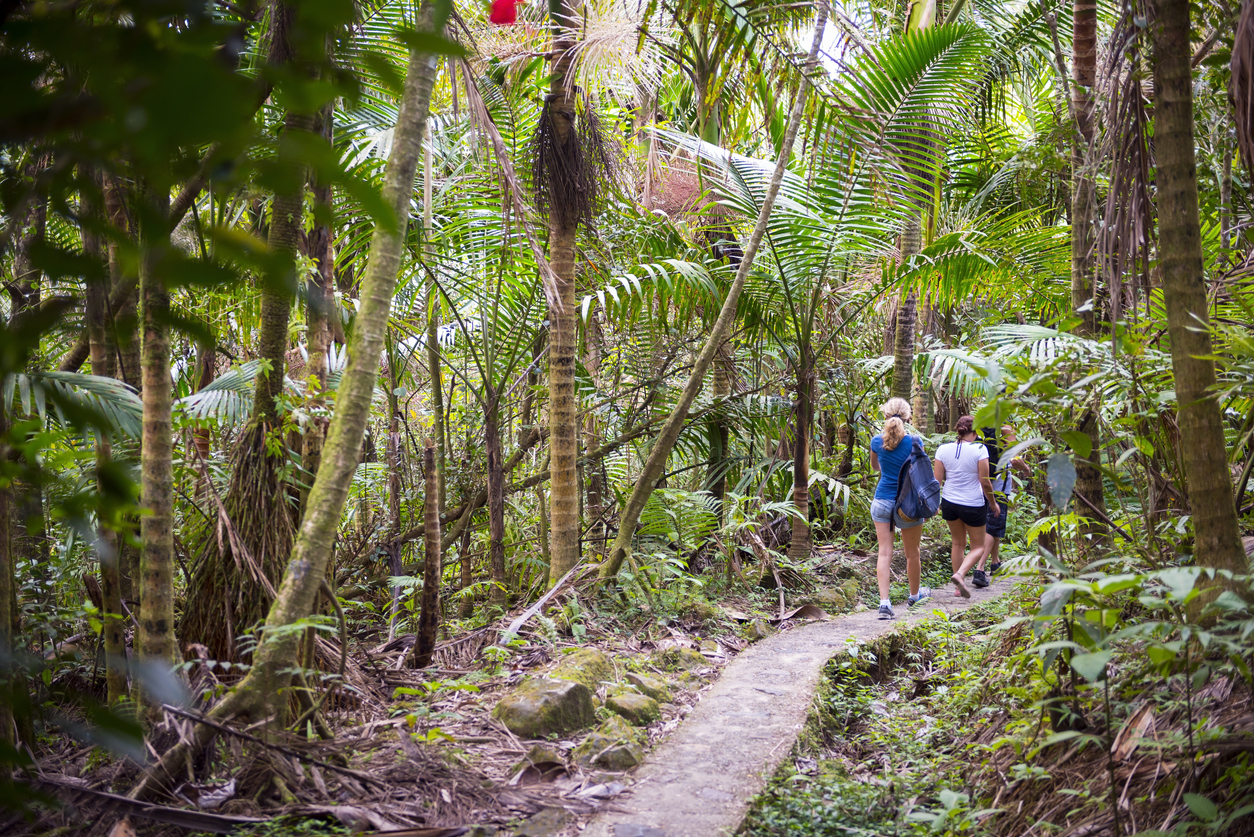 Hitting the Trails
There's a nice choice of simpler and more challenging – but regardless, you'll want to make sure you have sturdy but comfortable walking shoes, as well as some kind of rainwear, because you may find yourself needing it!
On the easier end, the Angelito Trail takes about 20 minutes to complete and is particularly popular because it ends in a natural pool. Los Pichachos is even shorter, but steep, leading up to the El Yunque summit 1,080 metres (3,540 feet) high – obviously the views from up here are worth the effort.
If you're feeling a bit more adventurous, La Coca is about 2km long, also steep, and crosses streams which might leave you a tad muddy as it takes you to the wild Mameyes River. And the longest (at 8km)  is El Toro, which will also take you up to the summit. El Yunque through a fairly steep path of almost 8 kilometers. There are areas where it is even necessary to climb rocks, but you will see all the flora of the Forest. This is also the most isolated of the four, but stick to the trail, use common sense, and you'll be fine.
And a final word of advice: you'll need to book ahead online to reserve admission, and as much as a month ahead of time.
So pack your bags and include your swimsuit and good walking shoes. El Yunque and Puerto Rico await – happy trails!