In recent times we've seen a flood of news related to air transport safety, especially in regards protective actions against the spread of COVID: terms like HEPA filters and other sanitary measurements in cabin such as ultraviolet lighting radiation or the use of products that neutralise the coronavirus – hydroalcoholic gels or other disinfectants -, have now become familiar to everyone.
Considering the health and hygiene on board we can find some materials with antibacterial properties: with special attention to lavatory countertops and coated elements like toilet units where the cleaning requires a more dedicated end.
But in addition to the sanitary aspects, regular maintenance and constant checks of the aircraft are essential for an excellent operation.
Did you know that the external painting of the fuselage is crucial for the aircraft safety? Not only provides an aesthetic and branding function on the livery, but also protects against corrosion and degradation of metallic parts and other structural materials.
You may have noticed that every aircraft on the assembly line is painted in a distinctive green colour. This special coating is called PROPACO; a protective base coating that in a later stage is topped with additional layers of colours to brand the airliner.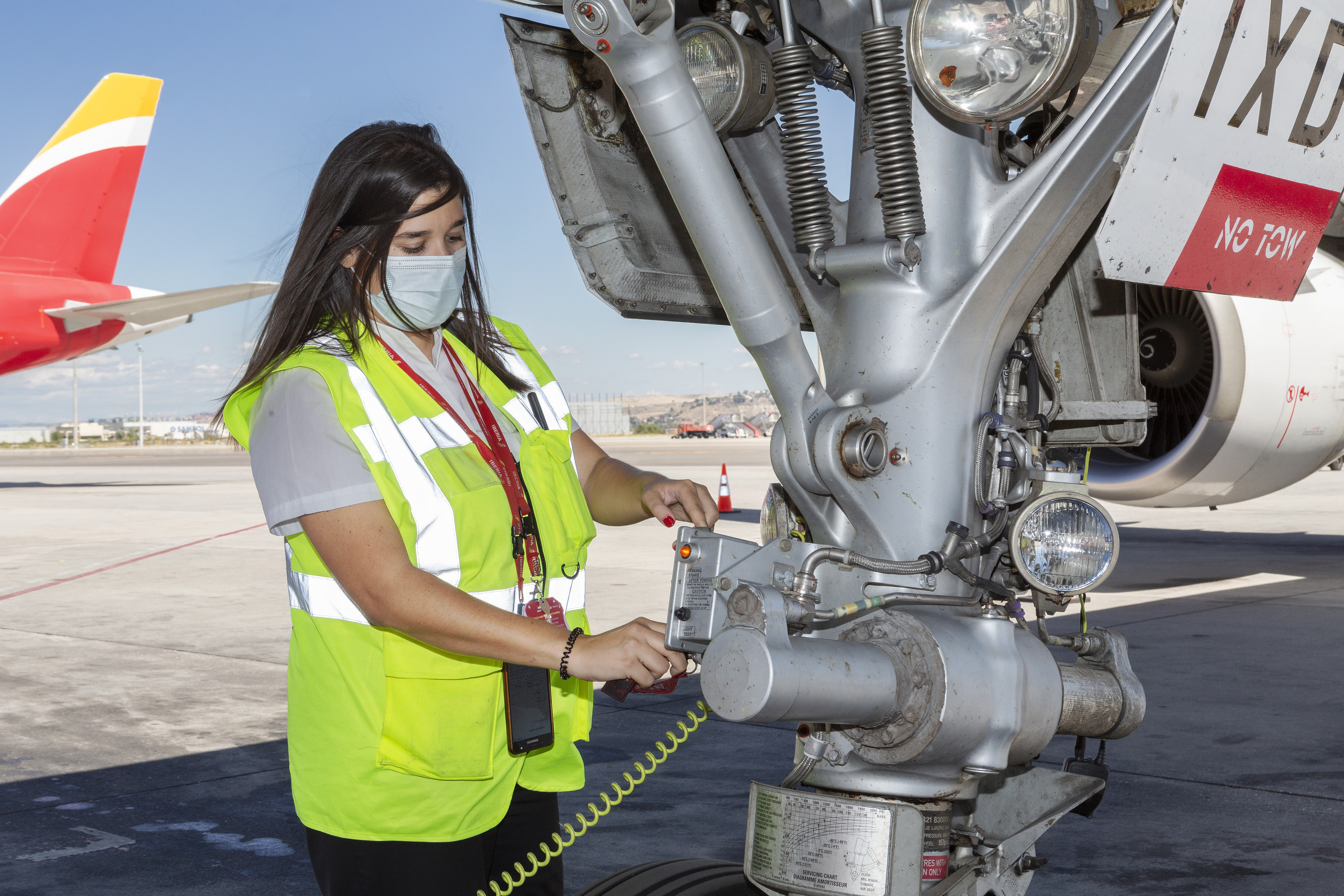 And what about the in-flight safety of the aircraft?
Before every flight, a maintenance technician carries out the so-called "transit" inspection: general settings such as the tyres condition and the oil and hydraulic levels are checked. You may have probably seen the pilot of your flight carrying out a visual inspection of the exterior to identify possible structural damages, or any unusual detail that needs to be screened before closing the doors.
But there are five types of checks that are carried out in hangars and which require the aircraft to be grounded: they are called A, B, C, 6Y (six years) and 12Y (12 years).
The A check is carried out approximately every 400-600 flight hours for a minimum of 10 hours. The B overhaul is somehow more extensive depending on the aircraft type; it is also completed in airport hangars.
The C overhaul is therefore much more dedicated: it is carried out approximately every 2 years, or when the aircraft reaches a settled number of flight hours indicated by the manufacturer – the level of detail of this check is wide enough to last between 1 and 2 weeks. It is carried out in specific maintenance hangars.
And finally the 6Y and 12Y overhauls, where the aircraft is literally analysed bolt by bolt, wire by wire and scrutinising every single component integrated.
It is usually during this period when the airlines take the opportunity to make upgrades and improvements on their cabins: seats, in-flight entertainment systems and other assets are enhanced for a better customer experience.
All in all, air transport demonstrates once again to be the safest, most reliable and fully committed mean of transport for passengers and cargo.
by Jorge de Luis Sierra
Aircraft Interior Design Specialist ı Aviation Branding