Not long ago, this blog covered the charms of the Algarve's capital (pop. 118,000) – its Vila Adentro historic quarter, its interesting museums, even the ruins of an ancient Roman villa nearby called Milreu. But the Faro area also has a fair bit to offer nature lovers.
Part of that of course is beaches (which in any case are the Algarve's principal draw for most holidaymakers), and just a few minutes away by road or by boat are a number of stretches of white sand and crystalline water amid natural settings. Two prime examples are Praia de Faro, three kilometres (just under two miles) away across a bridge (popular in summer yet not overcrowded), and a half-hour ferry ride away,  seven-km (4⅓-mi.) Ilha Deserta, on a small island near Formosa River (in fact, it's one of the barrier islands protecting this reserve from the open ocean), with several beaches ranging from moderately popular to, yes, nearly desertas (deserted).
But if your interests include flora and fauna, head to the nearby coastal wetlands and lagoon (elected to the official list of "Seven Natural Wonders of Portugal") that are part of the 180-square-kilometre (69-sq.-mile) Río Formosa Nature Park, a web of natural canals, five barrier islands (see below), marshes, tidal flats, and dunes along 60km (37 mi.) of coast. A great place to start out here is the Centro de Educação Ambiental de Marim, a visitor centre offering information about paths and observatories within the park along with details about its vegetation and wildlife.
And if you're into birding, this reserve is a real treat, hosting some 20,000 resident and migratory birds including rare endemic species such as the purple swamphen, along with many others such as the ringed plover, marsh harrier, booted eagle, purple heron, red-necked nightjar, southern grey shrike, little tern, and pink flamingo (above). One especially cool way to spot them is with a boat tour – either group or private, and of varying lengths depending on how much time and/or money you want to spend.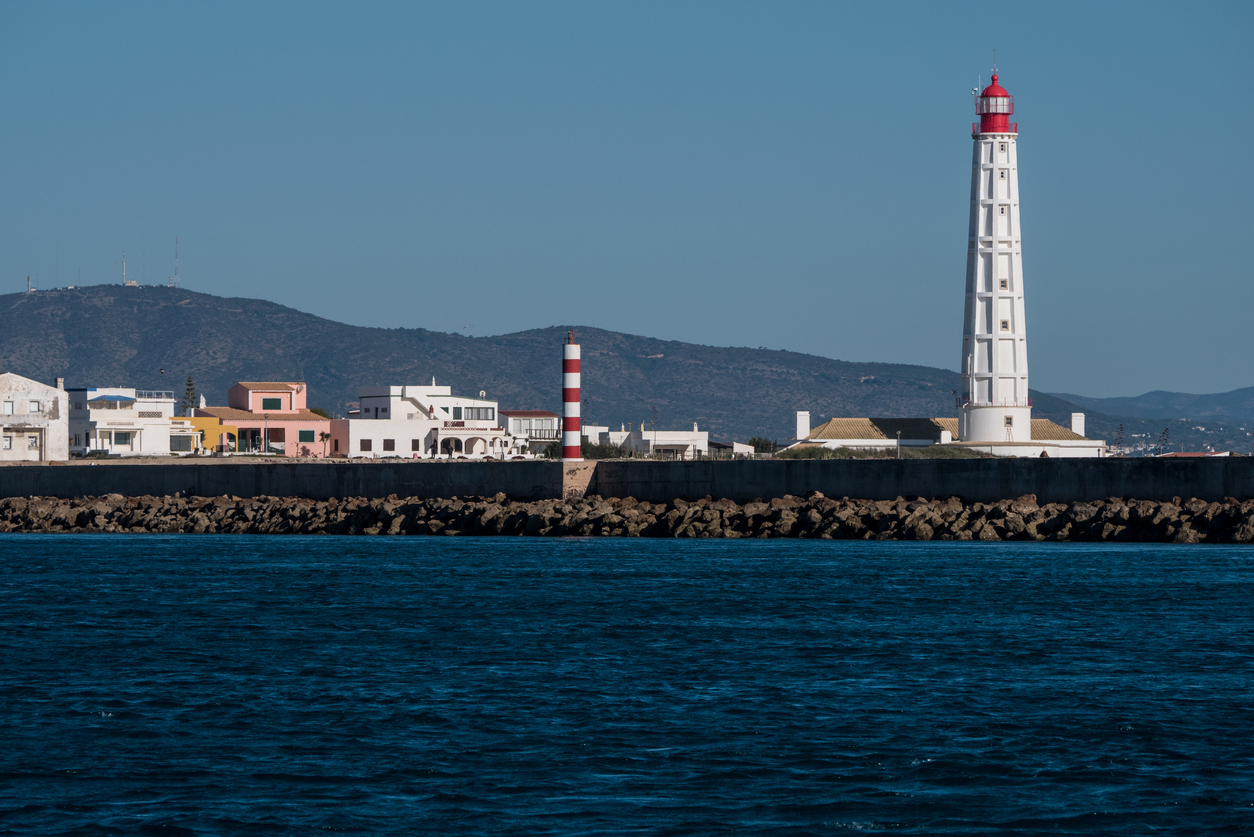 You can also explore the quaint villages and lovely beaches of Rio Formosa's five islands here; besides Armona,  Cabanas, Culatra (with an especially appealing village, above), Tavira, and Berreta (the official name of Ilha Deserta, a particular must because of its seven km/just over four mi. of golden beaches and crystalline waters as well as the islands' only restaurant, specialising in fresh and tasty seafood). Each is easily reachable by boat from Faro harbour in 45 minutes or less.
Sound appealing? Check out Iberia's cheap flights to Faro, for as little as 82 € from Madrid! And for more info on Faro, check out VisitAlgarve.pt.