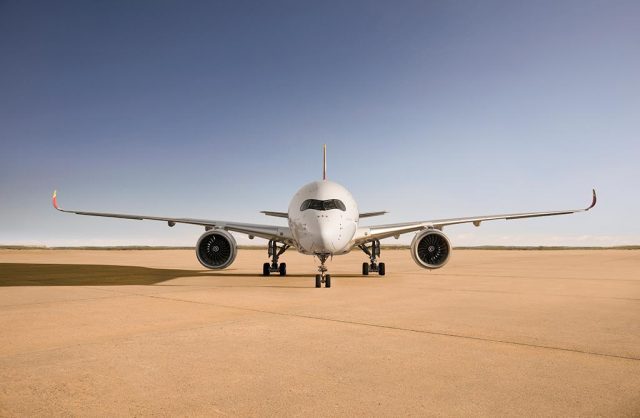 There are moments in the history of any great company which mark an epoch, which establish a "before" and "after" – true turning points. For Iberia Airlines, the arrival of its first Airbus A-300 in 1981 was one: a close relationship began that would lead to significant synergies and a great standardization of our fleet. And it's this year that the relationship of Iberia with the European aerospace consortium Airbus Industrie relationship turns 40.



The Establishment of the Iberia-Airbus Alliance



In December 1978 Iberia contracted the delivery of four A-300s – later expanded to six – to subsitute for its DC-8/63s, built by the USA's Douglas Aircraft Company, to service its flights to the Canary Islands as well as its Europe routes with the highest demand. And it was 18 March 1981 that the first of these – baptised with the name Doñana – first landed in Madrid – 53 metres (174 feet) long, carrying 250 passengers, and with a 4,200-kilometre (2,610-mile) range – to be followed by others including El Teide, Tablas de Daimiel, and Islas Cíes.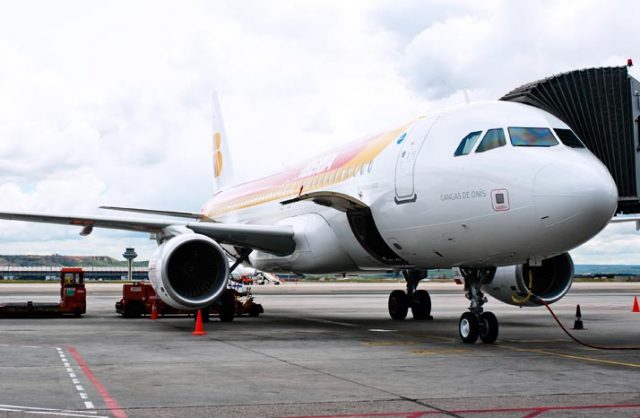 Then in the 1990s, the current chapter in Iberia history began with the delivery of two new Airbus models, the A-320/200s and A-340s, groundbreaking aircraft in those days. The former (above) were put in service on short- and medium-haul flights while the latter were dedicated to long haul. Especially notable at the time was the fact that it was the first time a carrier had committed to an aircraft fully three years before its first flight.
In 1996 we took delivery of our first A-340/300s to replace the old DC-10 models on our flights to and from Latin America, with all aircraft baptised with the names of illustrious Spanish women; its four engines provided a range of 12,700km (7,891 mi.) de alcance, for example allowing the Emilia Pardo Bazán to make direct nonstops to what was then the farthest destination in our network – 13 hours flight time: Santiago, Chile.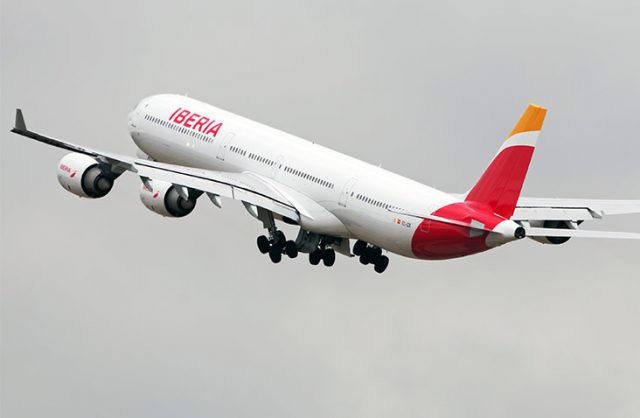 First Decade of the 2000s: The Iberia-Airbus Alliance Consolidates
The following decade saw the arrival of our A319s, A321s, and A340/600s (above). Of the last, our first model was Gaudí, delivered 24 June 2003, and our 20 aircraft of this model were used to replace our  old Boeing 747s, with retrofits performed to adapt them to new passenger cabin configurations and inflight entertainment systems (in the past year, the pace of retrofitting picked up the pace, and finally in August 2020 the planes serving our Madrid-Quito route capped off 24 years of upgrading our transatlantic fleet).
One of the highlights in the history of our A340/600 fleet was the newly minted world champion Spanish national football side's return from the 2010 World Cup in South Africa. The fuselage that day was emblazoned with the world "Champions"  and "Proud of our Team", and upon arrival in Madrid team captain Iker Casillas and coach Vicente del Bosque hoisted the trophy on high the moment they appeared at the aircraft door, to the cheers of all of Spain. An unforgettable moment for the Iberia family, for sure.
The 2010s: Innovation & Sustainability



Respect for the environment has long been Iberia's objective, and the huge technological advances in the new models of aircraft have let us make great progress on this front, including a commitment to net-zero emissions by 2050, and already a 15-percent reduction in emissions per passenger in this past decade as well as an additional 5 percent expected to be achieved by 2025.
In 2013 we received our first A330/300s, put in service on routes between Madrid and our gateways in the USA and consuming 15 percent less fuel than previous models. They came equipped with an advanced inflight entertainment system and, for the first time, inflight WiFi for passengers. For its part, the A330-200 family – starting with our first model, the Oaxaca, delivered in December 2015 – represented a significant advance in terms of efficiency and environmental benefits.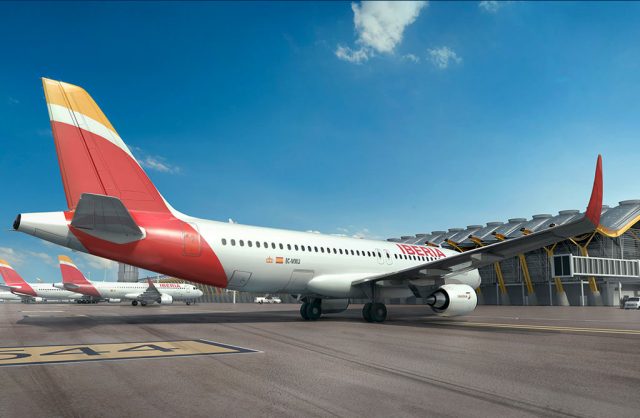 The Present Day: Our Fleet Transformed with its Newest Generation
The culmination thus far in the evolution of our Airbus fleet was the entry into service of the A320neo in 2020 and the A350/900 in 2018. The former represented a major leap in the transformation of our short- and medium-radius fleet. Its CFM LEAP-1A engines emitted 5,000 tonnes less carbon dioxide and half the nitrogen oxide per year than existing passenger-airliner engines up till then, and on top of that were also half as noisy. The latter represented a real landmark for long-haul flights, since its construction of carbon and glass fibre meant a weight reduction that allowed it to reduce fuel consumption as well as CO2 emissions, by 25 percent. The A350/900 also became and remains the least noisy airliner on the market.
Today we've set our sights on the future in strengthening this alliance between Iberia and Airbus. The IAG group (Iberia's parent company) has formalized an order for eight A321XLRs (six for Iberia, two for Air Lingus, another IAG carrier), to be delivered in 2023. Highly versatile and efficient, this latest member of the A320neo family will be the first narrow-body, single-aisle aircraft that will allow flights beyond the east coast of North America (XLR stands for "extra long range"), making it possible to operate new transatlantic destinations, and always with an eye toward green-friendly efficiency.
Evolution of Spain's Aeronautical Sector



During the last four decades, the Iberia-Airbus relationship has generated a great deal of revenue along growth in employment and international cooperation. Both parties have also collaborated in other endeavors including aircraft maintenance, and more recently, European projects to stimulate Spain's aeronautics industry, which according to official statistics in 2019 represented 6 percent of the gross domestic product of this country's industry and generated 45,000 jobs.
In short, the alliance between Iberia and Airbus has definitely been robust, productive, and durable over 40 years, and promises a bright future indeed – and we look forward to decades more of progress to benefit you, our esteemed passengers!