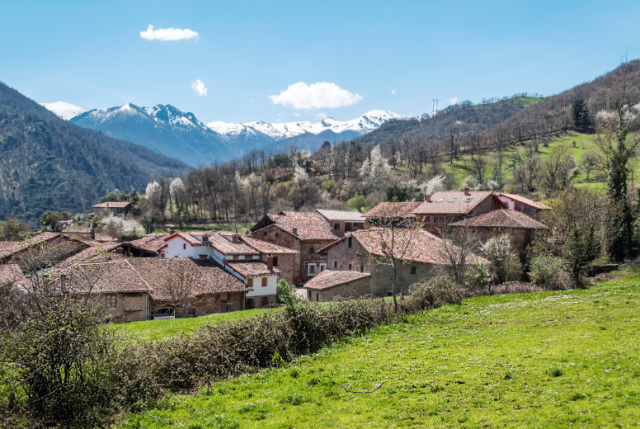 City breaks are of course fascinating and stimulating, but sometimes you just want to get away from it all amid nature – especially in a green mountain setting of forests, fields, and fresh, crisp air. And the autonomous community of Cantabria in the north of Spain, outside its own stimulating eponymous capital city, boasts one of this country's loveliest natural landscapes. Especially along Cantabria's western border, with the neighbouring region of Asturias, straddled by the Picos de Europa National Park, part of the spectacular Cantabrian Range and Spain's very first nature reserve, established in 1918 and since 2003 also declared a UNESCO Biosphere Reserve. For ecotourism, adventure, and enjoying charming and historic villages and small towns, taking a drive through the "Peaks of Europe" is an experience truly as first-rate as it gets.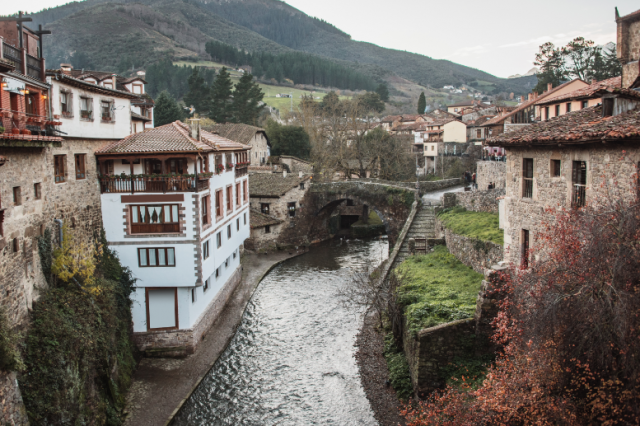 Our route kicks off in the steep, craggy Desfiladero de la Hermida, Spain's longest gorge at 21 kilometres (13 miles), with cliffs soaring up to 600 metres (1,969 feet) and running parallel to the Deva River en route to the Cantabrian Sea. The area is home to a " Special Bird Protection Area" (with species including the griffin and Egyptian vultures, the peregrine falcon, and the royal eagle) as well as a trio of thermal springs (60º Celsius/140º Fahrenheit) which visitors can enjoy at the Balneario de La Hermida, modernised but with its roots in the 19th century and including a fine hotel.
The Desfiladero and its seven towns (such as La Hermida, Peñarrubia, Tresviso, and Unquera) also offers a raft of outdoor activities, from hiking and mountain biking ranging from easy to challenging as well as rock climbing and canyoning – some of which does not even require advanced climbing skill. Particularly popular here are Navedo Canyon (650 metres/2,133 feet deep and with a drop of 130m/427 ft.) and the Vía Ferrata de La Hermida (medium on the scale of difficulty, with a drop of up to 700m/2,297 ft. and including a pair of rope bridges that aren't for the faint of heart). Periodically hikers and climbers will come across majestic views over the Desfiladero such as the one for the Santa Catalina Overlook.
Just north of the Desafiladero, another must in this region is the charming, historic town of Potes (population ust under 1,400), gateway to the Cantabrian portion of the Picos de Europa, located where the Deva meets the Quiviesa River amidst spectacular peaks. Used by more than a few visitors as their local base of operations, Potes boasts a lovely medieval old quarter with a maze of narrow cobbled streets and landmarks such as the imposing 14th-century Torre del Infantado; the 15th-century San Cayetano Bridge over the Quiviesa; and a series of grand 19th-century manses built by indianos, locals who emigrated to the Americas and then returned and spent the wealth they acquired there in Potes.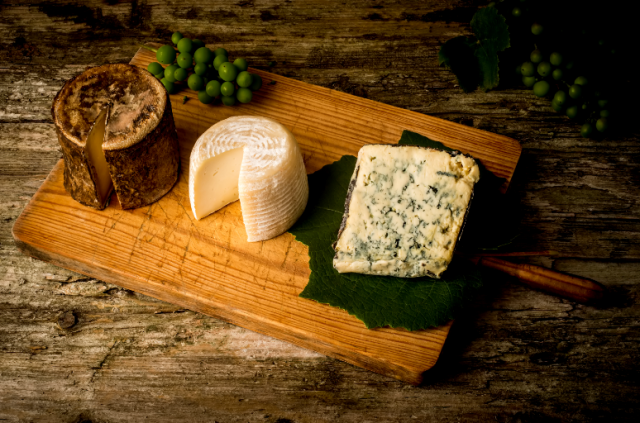 Another nearby village – hamlet, really, with barely 70 souls – very worth a visit is Bejes, known for its old stone houses and its Picón Bejes-Tresviso blue cheese (above); here you can see how it's made (including the cool caves in which it ripens) at cheesemakers such as the Quesería Alles.
Another star attraction near Potes is the Monastery of Santo Toribio de Liébana, dating back to before the 6th century and notable as one of Christendom's holiest – though lesser known – sites on a par with Jerusalem, Rome, and Santiago de Compostela because it's one of the few Roman Catholic institutions authorised to grant indulgences of sins and is home to the world's best preserved lignum crucis relics (shards believed by the faithful to come from the cross on which Jesus Christ was crucified); as such, Santo Toribio is the lynchpin of the Camino Lebaniego, the Cantabrian branch of the famed Way of St. James pilgrimage route. Another is the tiny (pop. arouind 50) village of Mogroviejo, in a gorgeous natural setting at the foot of Mount Viorna and known for its typically local historic architecture, including commoner houses with upper floors open to the outside and interlaced walls of poles lined with clay; 17th- and 18th-century manses with forged balconies (some surrounded by high walls and with monumental entrances); and landmarks such as a crenellated, 21-metre (69-foot) 13th-century tower. Not for nothing is Mogroviejo on the official list of "Spain's most beautiful towns".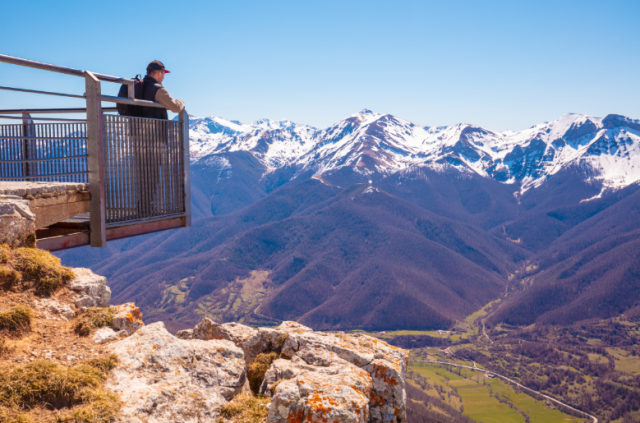 The final stage of our route takes us to the eastern gateway to the Picos de Europa and probably their most iconic spot. Fuente Dé is a hamlet at 1,823m (5,981 ft.) from which Europe's longest cable car – with cars holding up to 20 riders – whisks visitors up to the an overlook amidst the nearby peaks, covering another 730m (2,395 ft.) in just four minutes. This area is also a great one for hiking and climbing for all skill and experience levels; one of the best known hiking options is the nearly 15km (just over nine-mile) circular Puertos de Áliva route through the central part of the Picos. Well signposted and gentle enough for beginners, it will take you through lovely landscapes including high Alpine settings, leafy forests, and the great, green meadows of the eponymous Puertos de Áliva. And if you're interested, right near the upper cable-car station you can overnight at the family-run Hotel Áliva, which you can use as a base to enjoy mountain hikes by day and spectacular starry skies at night.
Sound enticing? Fly to Santander from Madrid from 79 euros!