In the Northern Hemisphere, Christmastime is usually a time of winter chill (and of course in many countries, even snow); of smoke curling from chimneys; cuddling under cosy blankets; and hot chocolate and mulled wine. Down in the Southern Hemisphere, however, the holidays are enjoyed with warm temperatures; plenty of sunshine; fans and sandals; and family meals al fresco. And that's exactly how the capital of Argentina rolls in December. Here are a half dozen great options for visitors to enjoy during Navidad and Año Nuevo (New Year's) in  – and near – booming Buenos Aires:



Gawp at the Splendid Christmas Tree of Galerías Pacífico



Built in 1889 and home to the city's fine arts museum until being converted to an upmarket shopping centre in 1990, its elegant architecture and soaring atrium bring to mind classic European shopping galleries like Milan's Galleria Vittorio Emmanuele. Located smack in the middle of downtown on busy pedestrian Calle Florida, it pulls out the stops this season, especially with its giant interior Christmas tree, clad from top to bottom in lights and glittering Swarovski crystal. A selfie in front of this impressive creation is an annual must for many porteños (locals).  And by the way, the Galerías are also home to exhibitions at the Borges Cultural Centre, and guided tours are available.



See the Tree & Ring in the New Year in Plaza de Mayo

BA's oldest and most famous public square, home to the Casa Rosada presidential palace as well as the Metropolitan Cathedral (site of midnight mass on Christmas Eve), also takes on an especially festive air this time of year – including its own imposing Yule tree – and is a popular strolling spot and hangout for locals especially after 6 pm. And on New Year's Eve, thousands flock here to raucously ring in the new year as the cathedral bells toll twelve at midnight.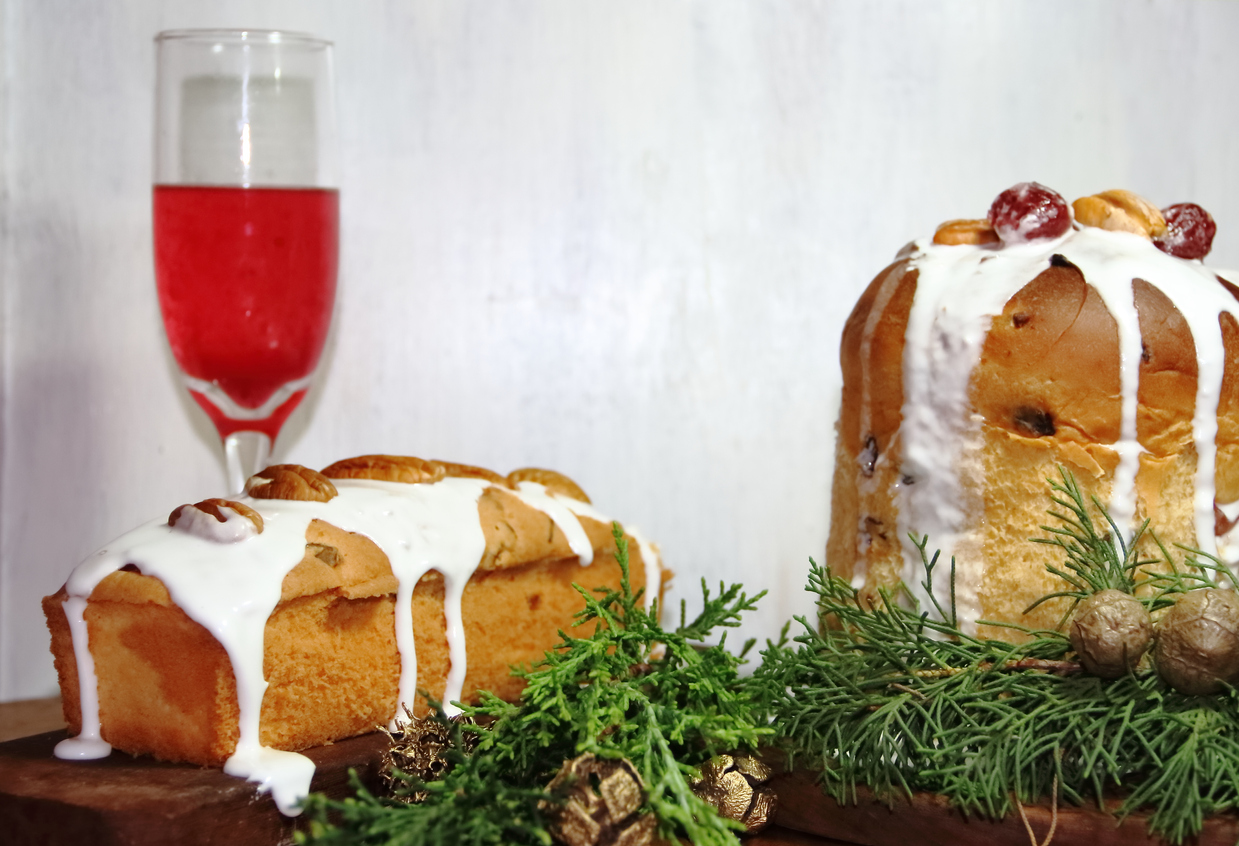 Indulge in Holiday Feasting a la Argentina

Porteños love to dine out, and never more than during the holiday season, so the capital's eateries will be decked out and festively full throughout much of December. An exception is Christmas Eve and Day, which are largely a family affair, leaving the streets unusually empty. Nonetheless, a few dozen restaurants – mostly of the upmarket variety – will be open and organising special Christmas menus. Of particular note is the one at the Museo Evita, the museum devoted to the cultishly adored Eva Perón, Argentina's first lady from 1946 to 1952. Its first-class dining room is known for its stylishly nouvelle treatment of good old Argentine beef as well as pasta, another national favourite (pumpkin sorrentini in blue-cheese cream and crisp prosciutto, anyone?). Traditional Argentine Christmas dishes, by the way, include vitel toné (veal in tuna sauce) and panettone (sweet bread loaf studded with candied fruit), both from the country's legacy of extensive Italian immigration in the 19th and early 20th centuries.



Enjoy a Tango-Style Christmas or New Year's Eve



Another exception to the general shutdown of Buenos Aires on Christmas Eve and Day is the visitor-oriented tango houses which showcase one of Argentina's top cultural prides and joys – usually accompanied by dinner – including La Ventana and El Viejo Almacén. And it almost goes without saying that these and yet others offer similarly  celebratory shows for New Year's Eve.



Pull Out the Stops at Puerto Madero
The Río de la Plata (River Plate) waterfront that was redeveloped beginning in the 1990s into a trendy, upmarket area mixing residental flats with shops, restaurants, and watering holes, has become a magnet for celebrating Christmas and New Year's, including parties and elaborate fireworks displays. (Other cool things to do hereabouts, by the way, include river cruises; a Paseo de la Gloria walkway celebrating the top Argentine sporting figures of all time; art museums such as the Fortabat Art Collection, Faena Arts Center, and De la Cárcova Museum; and parks like the Parque Micaela Bastidas and the Costanera Sur Ecological Reserve.)





Ride Out to the Gaucho Ranches of the Nearby Pampas



Many of today's gauchos (cowboys) have traded in their horses for 4×4's and leather chaps for bluejeans – though they do still break them out for special occasions – but the mystique of the pampas grasslands they still roam is still firmly a part of Argentine national identity. And daytripping – even overnighting – at their estancias (ranches) remains one of the most memorable excursion options out of Buenos Aires, learning about Argentine traditions and maybe having a horse ride of your own. And for those of you who prefer a more contemplative, laid-back New Year's Eve over glasses of Malbec, spending that special night out here in bucolic splendour beats fireworks hoofs-down.