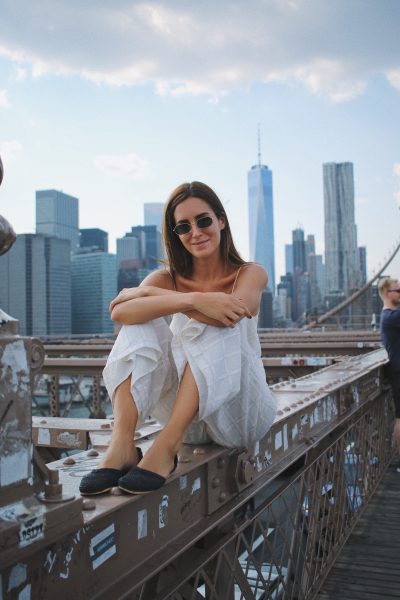 It doesn't take much wandering here to realise that the Big Apple is the most special city in the world. When I look for words to describe it, I peruse the dictionary for the most spectacular adjectives possible, and sometimes I simply can't even find ones that do it justice. I don't know whether its the dynamism of its streets; the surprises it holds around each corner; or the amazing opportunities it offers. But all I know is that NYC embraces me – and as the venerable local tourist board slogan goes, "I  ♥ New York" right back.
For one thing, it has the refreshing effect of setting free the minds of those who visit and bewitching them with its heady sights, sounds, and scents. To me it feels very like a place of possibilities, of second chances, of optimism.
The city of dreams fits the entire world into its copious pockets, and experiencing it feels like being in a movie – whether it's an urban love story or a futuristic sci-fi flick – welcome to the world's biggest film set!
Gotham's fast pace makes me feel brave and invincible, and that here I can always be whatever I want to be. I feel like I have to let myself be swept away by its excitement, fun, and occasional craziness. It's a city of dreams, and one that's also demanding and hard-working.
I admire its enviable diversity, and its unique mix of modernity and tradition translated into one of the USA's greatest strengths by the efforts of millions who imbue it with positive, can-do energy.
I love the soaring height of its skyscrapers and the sunlight which filters down to the street between them. Just taking it all in makes me feel like I can achieve whatever I want.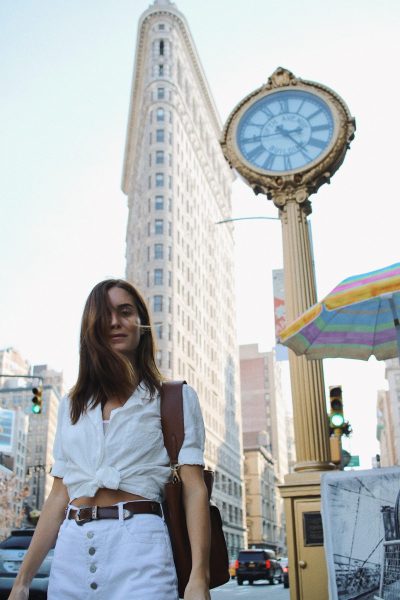 I love everything you can do here, its restaurants, and its parks. I've got a good group of friends here with whom I never tire of exploring the city and all the fun things it has to offer. One of the most fun for me is its immense variety of dining options, and sometimes finding the ideal place for our next delicious meal is an adventure in itself.
One of my go-tos is Café Mogador, which in 1983 was a pioneer in making the East Village a bastion of edgy cool and still has that hip air today, along with a fabulous menu that takes you on a journey to Morocco; it's especially great for brunch, but I enjoy its unique vibe any time of day or night.
I'm also big time into vegan cuisine, and NYC has some of the best around, like my favourite, By Chloe, with ten locations downtown and midtown (along with one out in hip Williamsburg, Brooklyn).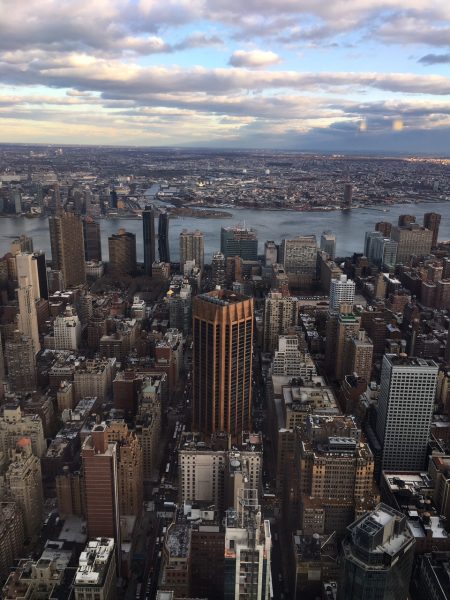 Two-wheeling around town has also become lots more popular lately – and for years I've found this my favourite way of getting around town, thanks to the Citi Bike rental scheme which lets you pick up and drop off bikes all around town. For example, pedal down to Soho to lose yourself in the world of vintage fashion at shops like the amazing What Goes Around Comes Around., and have a feed at cool restos like my fave Japanese spot, Blue Ribbon Sushi.
And of course when I'm in the mood for museums, there's also no better city in the world, with at least a hundred to choose from (but of course at the top of the list have to be the Metropolitan Museum of Art, the Museum of Modern Art, and the Whitney).
Actually, I think travelling constantly to this city has made me a more passionate person – to the point where I've made it my home. What I experience here isn't t comparable to anywhere else, and I face each day with feeling and dedication, like a motor being constantly being recharged with the unique energy of this place.
In short, when I'm in New York I'm more passionate!